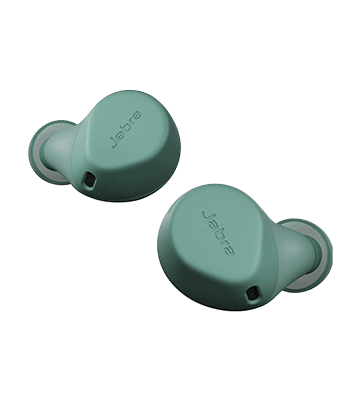 The Jabra Elite 7 Active earbuds have the heavy task of succeeding the critically acclaimed Elite 75T Active. Like their predecessors, they are intended for athletes, but may also be suitable in a variety of situations.
Will their design, sound and range be on a par with the best models in their range? You will find the answer in this test.
Summary
Design
These headphones are available in three colours: mint (quite original), blue and black (more sober).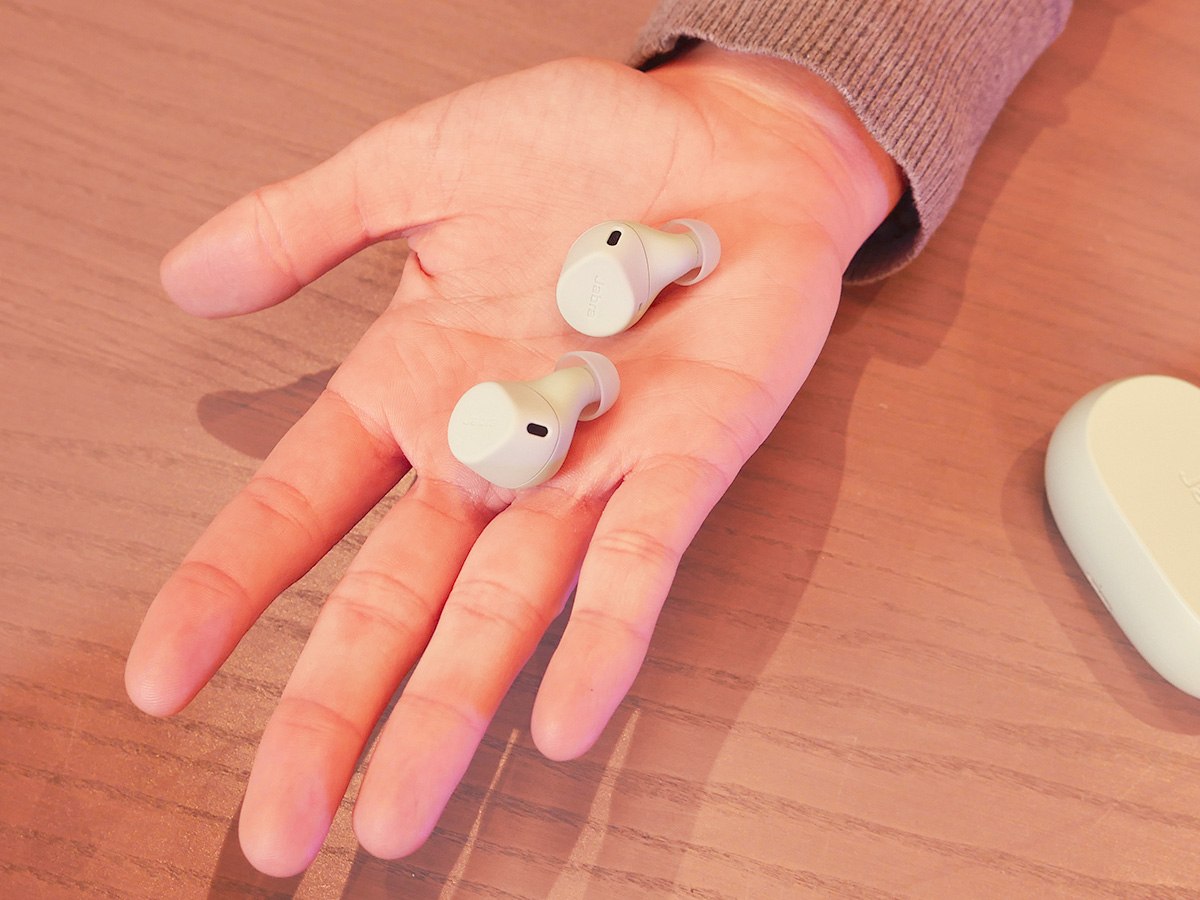 The overall design is reminiscent of the Jabra Elite 3 (they were announced at the same time and are part of the same range). From this point of view, it is a success, with a very elegant and neat matte finish. In addition, the headphones are more discreet in the ear than their predecessors.
The housing has been revised, but it is well made and quite compact, making it easy to store. It also features very stylish matte finishes to match the earcups. The top opening is solid but is more difficult to open with one hand.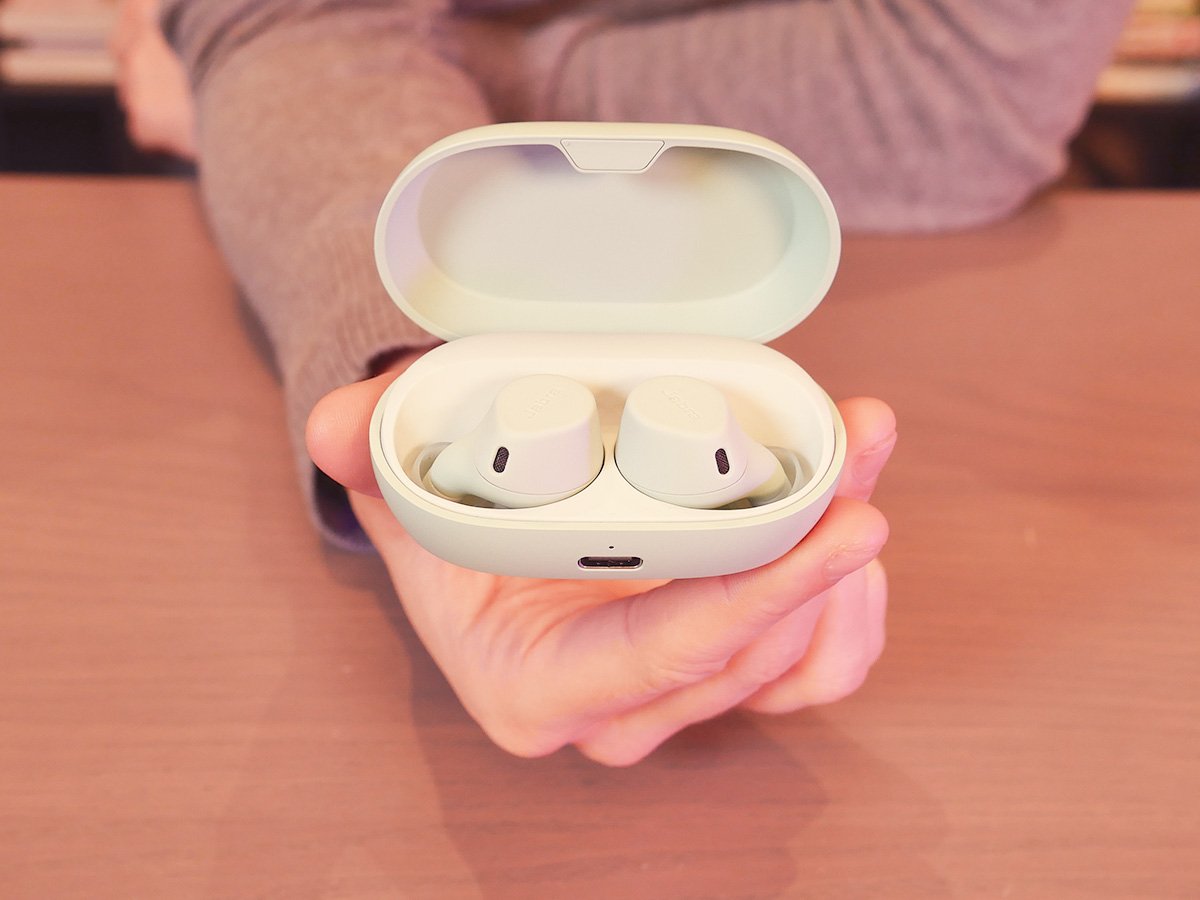 The manufacturer provides three sizes of rubber tips to ensure good support. In practice, we had no complaints (despite the absence of a stabilising arch) during our sports sessions. From a comfort point of view, we did not feel any discomfort after several hours of listening. For your information, each earphone weighs 5.5g.
The IP57-certified Elite 7 Active withstands limited dust leakage and is resistant to water immersion up to one metre deep for up to 30 minutes. They are therefore suitable for outdoor sports use, as they stand up to the elements and resist perspiration.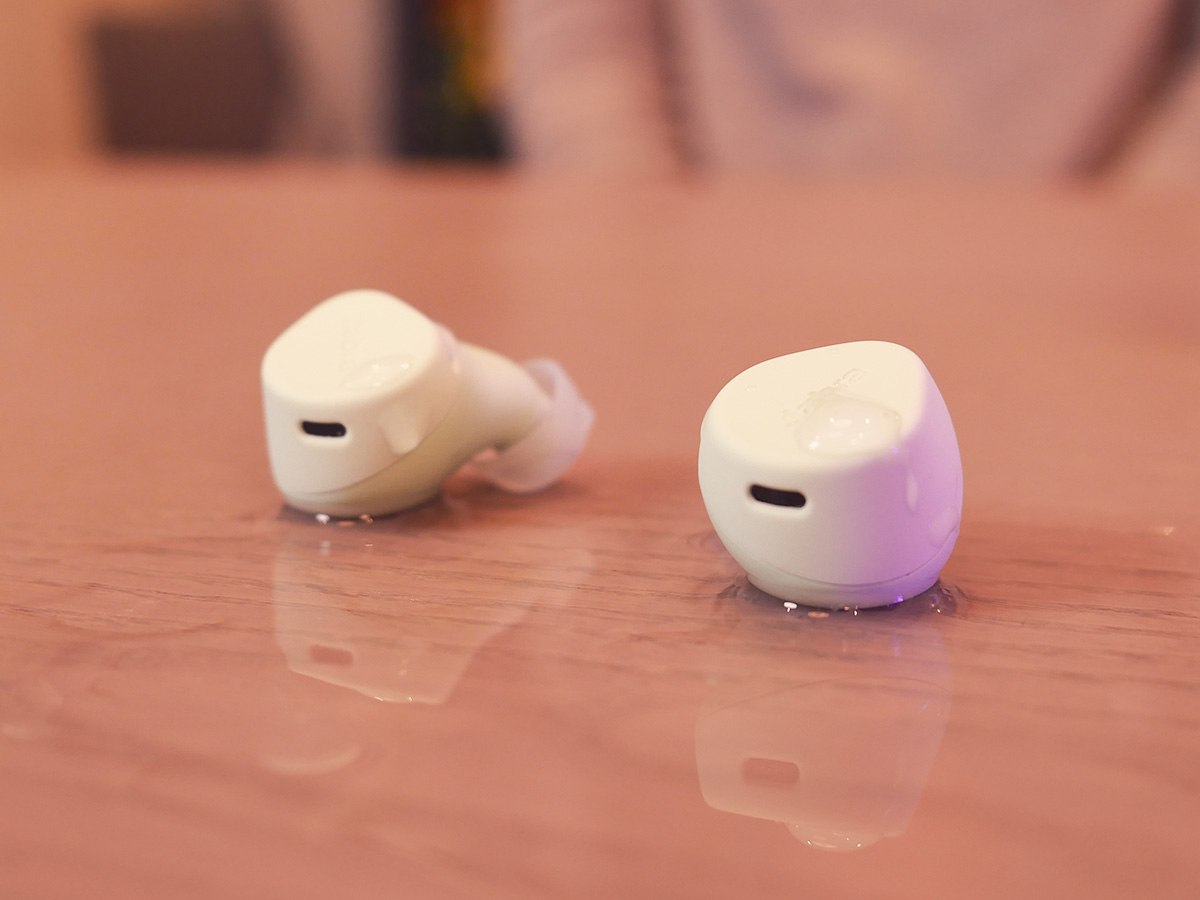 The controls go through two invisible physical buttons, which has two advantages: on the one hand, it avoids accidental resting when putting the headphones back on, and on the other hand, it is more convenient to manipulate them when perspiring.
Each headset can be configured from the app. This way, you can manage music playback and switching between different audio modes, request the voice assistant (Alexa or Android) or define other actions for short or multiple assists. Press and hold the right/left earpiece to increase/decrease the volume. You can also customize the controls for calls.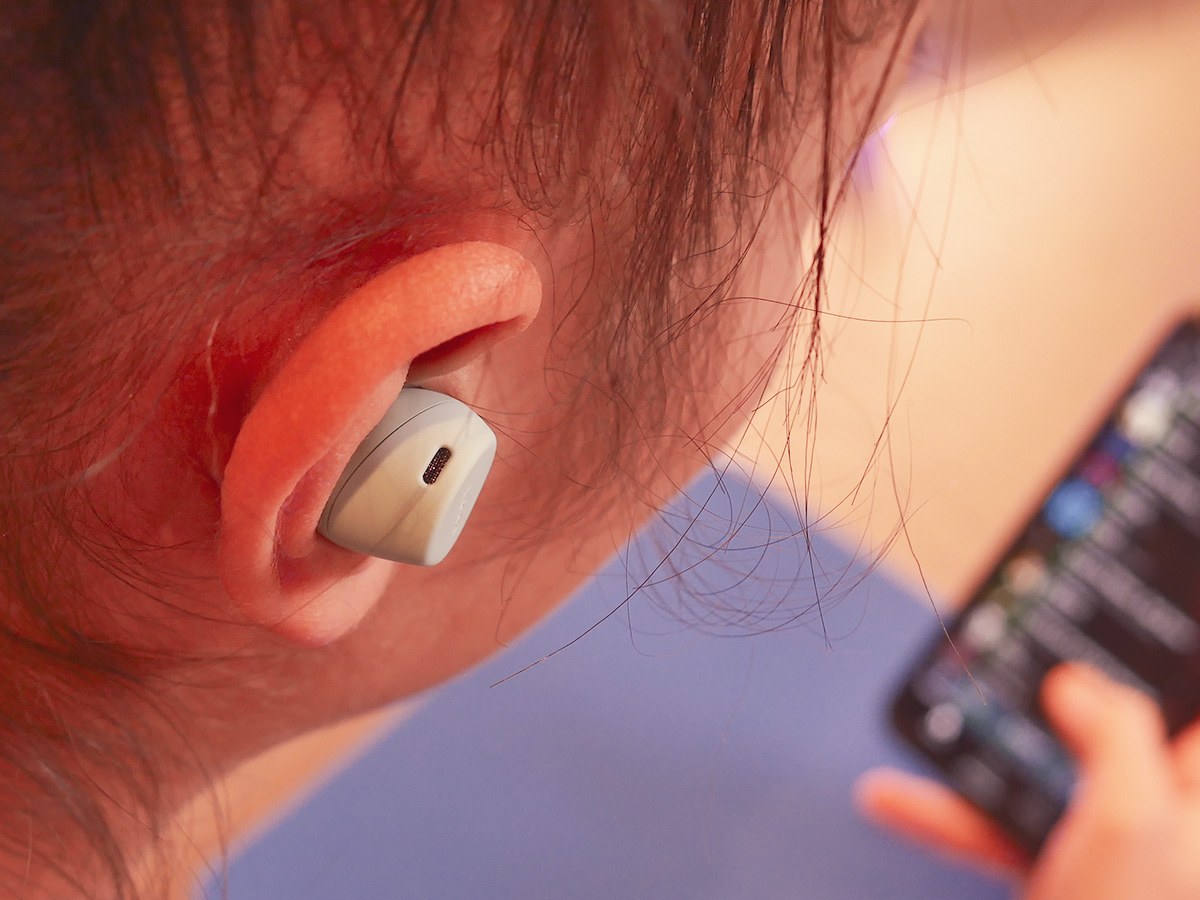 Overall, the controls are comprehensive and easy to use.
Pairing with your smartphone is quick, as is the Jabra Sound+ app. The latter is comprehensive and easy to use, as you directly find the features and settings you want.
Here you have access to the various audio modes, the manual equaliser and its pre-sets, the various noise masking sounds around you and the parameters linked to command management (for calls, multimedia content, etc.).
In our test, we did not encounter any connection problems. The Bluetooth 5.2 connection remains stable, whether you have your smartphone in a pocket, under a blanket, behind a door or a wall… Of course, it must be below 10 metres.
Finally, we found an interesting little feature in the application: the possibility of locating the headphones in case of loss thanks to a geographical map and/or a beep that is quite loud compared to other models.
Audio
Once again, Jabra impresses with its good sound quality. Indeed, the 6 mm speakers deliver a powerful sound with good bass, precise treble and clear mids, providing warmth and a good balance between the tones. Admittedly, there are more efficient models, but this is already very convincing.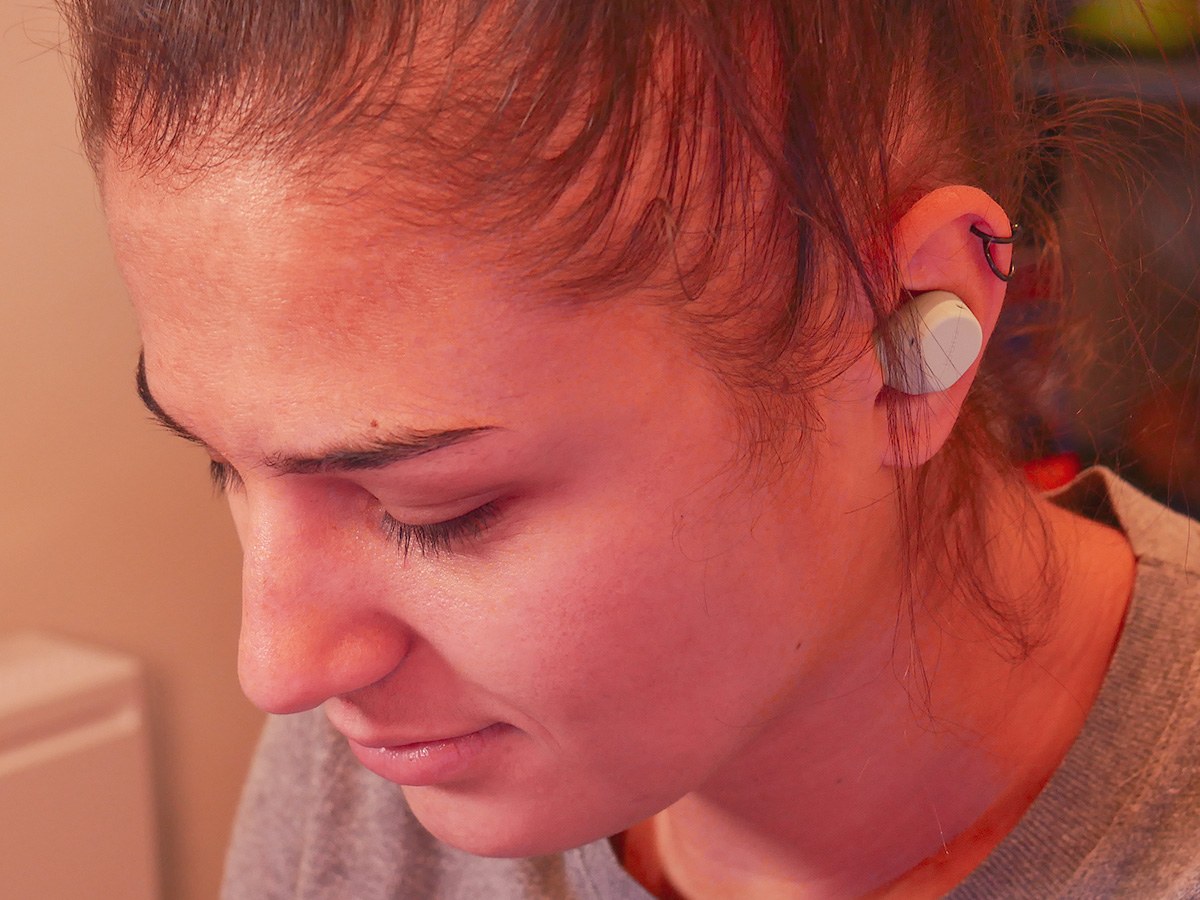 The five-band manual equaliser offers numerous sound customisation options and features six saved pre-sets. The sensitivity test also guarantees a sound that is completely tailored to your ears.
Among the options, the Elite 7 Active offers a sleep function after a defined time. When one of the headphones is removed, they stop automatically. In addition, it is possible to use only one earphone at a time with Mono sound, but the unused earphone must be placed in the case.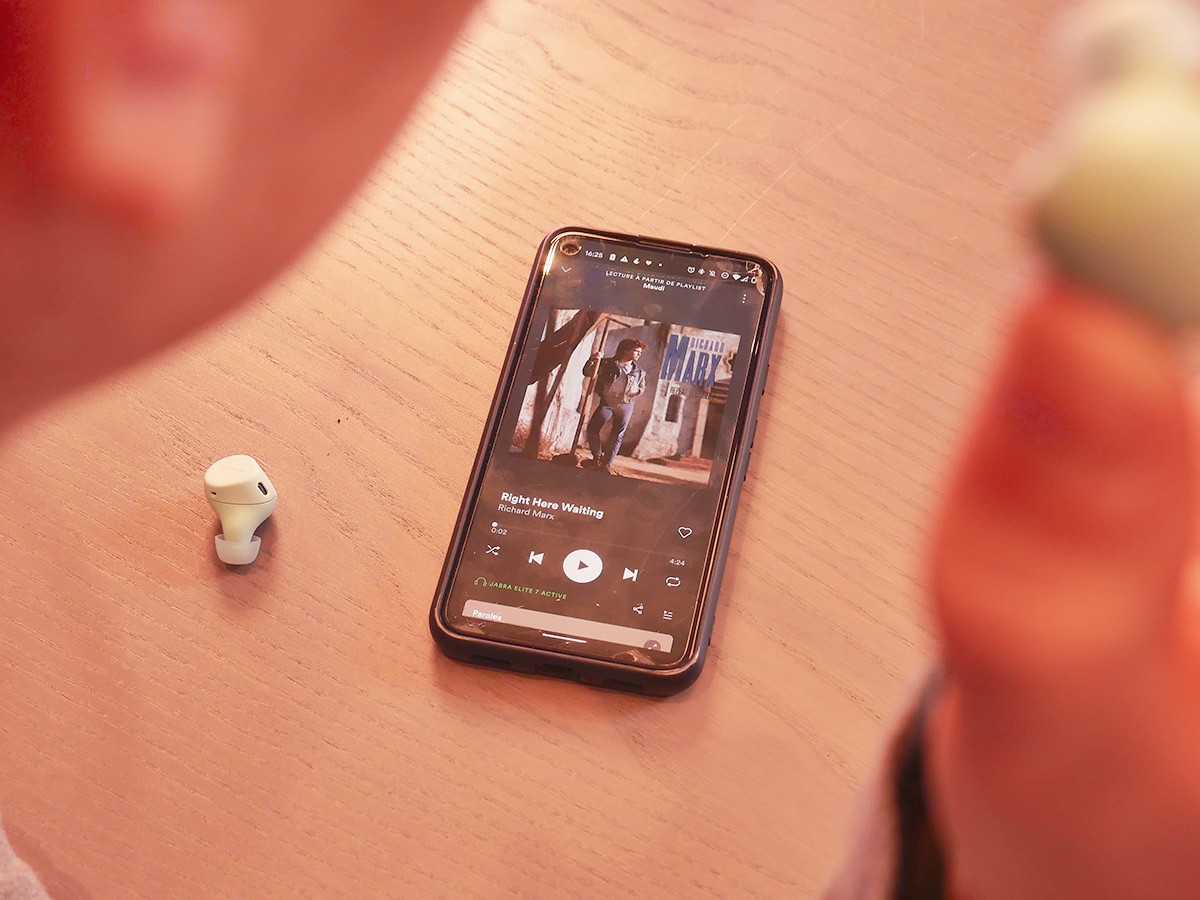 To get the best possible sound, the fit test available in the application allows you to assess whether the headphones are correctly positioned in your ears.
This model supports AAC and SBC codecs. With video content (Netflix, Amazon Prime, Disney+ and YouTube platforms) there is some slight latency, but they are more than fine for occasional video viewing. For FPS games, on the other hand, they are a disaster…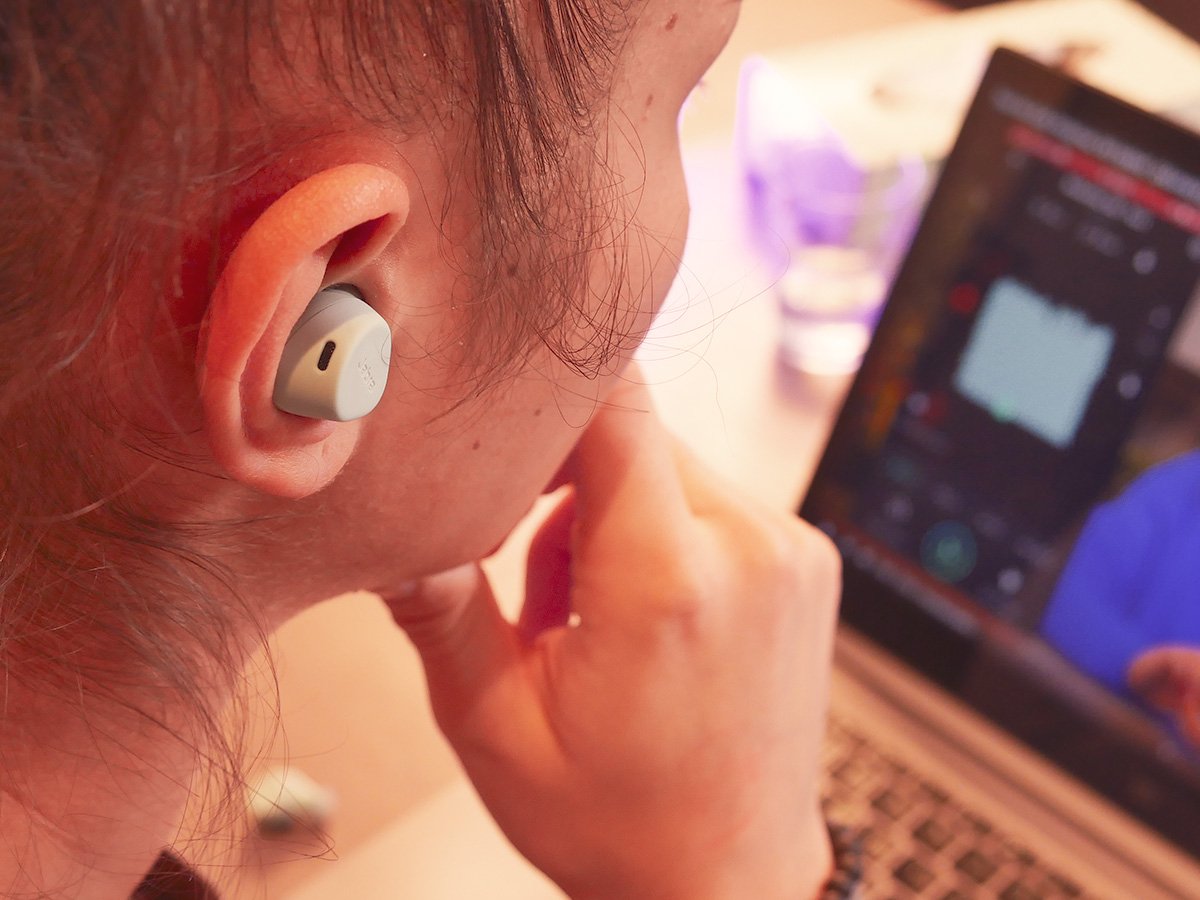 These headphones have active noise suppression with adjustable intensity, which, however, is not remarkably effective. Indeed, even at the highest setting, voices and certain ambient noises can be heard loudly, which does not allow for complete isolation.
In addition, there is a transparent mode with adjustable intensity. The latter is much more powerful, and although there is a slight background murmur, we have to say that we were impressed.
Another interesting feature is the possibility to select background noises. This is useful for creating a bubble and concentrating or relaxing. We found it very relaxing.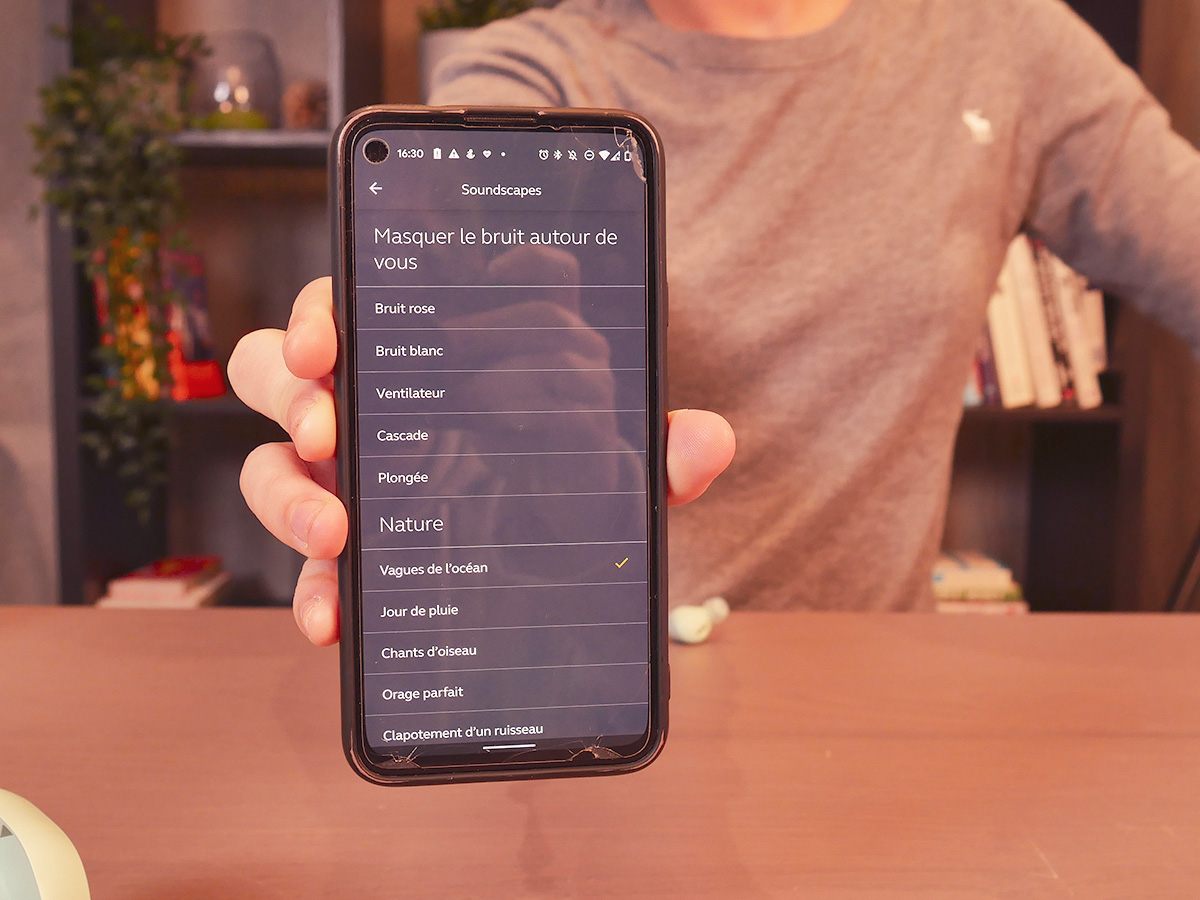 Finally, the Elite 7 Active is equipped with six microphones (three per earpiece) to ensure the clarity of calls. In a quiet environment, the speaker's voice is clear and natural, but you get the impression that he or she is a bit far away. On the other hand, there is some saturation and sibilance in the voice, but the result is completely understandable.
On the other hand, in a noisy environment, the volume is too low, and the speaker is not sufficiently understood. On the other hand, he or she pretends to understand us well, but there are annoying and unfiltered noises that complicate the discussion.
Microphone test in a quiet environment
In addition, there is a kind of echo in our voice that sounds as if we were talking in an empty room. The call equaliser allows you to customise the response modes or to emphasise certain sounds, but it does not fully correct all the defects detected.
Battery life
The headphones have a maximum autonomy of 8 hours (depending on volume, number of calls, use or not of the noise reduction function…), but with the charging case it can be increased up to 30 hours.
The application indicates the charge level of each headset and that of the charging case. In addition, they are easy to place in the charging case thanks to the magnetic system. With a 5-minute recharge, you can enjoy one hour of listening time.
The case is charged via a USB-C cable, but you also have the possibility to enjoy wireless charging via IQ technology.
Conclusion

With their seductive design, great comfort, good grip and water resistance, the Jabra Elite 7 Active is a good investment for athletes. Sound quality and battery life are the order of the day, and they come with plenty of customisation options to make them a very complete model.

While there is room for improvement on some elements, notably active noise reduction and call quality, it is an ideal training companion for those who can do without these two features.

GOOD POINTS

Stylish, discreet and comfortable design

Quality design

Sound quality

Waterproof and sweatproof

Numerous customisation options through the app

High performance transparent mode

Good battery life

Wireless charging support

NEGATIVE POINTS

Call quality could be improved

Some latency with video content

Ineffective active noise reduction feature
Translated by Ramsés El Hajje