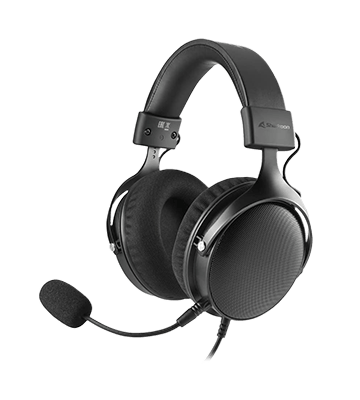 GOOD POINTS
Extended connections

Convincing Surround

Convincing assembly

Fabric-covered cushioned ear pads
NEGATIVE POINTS
Comfort related to morphology

Presence of a hiss if no sound is played

Outdated software

Surround only available on PC via the sound card
Summary
Design
When unpacked, the Sharkoon B2 presents itself rather well, with a well-assembled headset and qualitative materials. There is metal on the forks, a convincing plastic on the earpieces and a relatively rigid cable covered with a good thickness of rubber.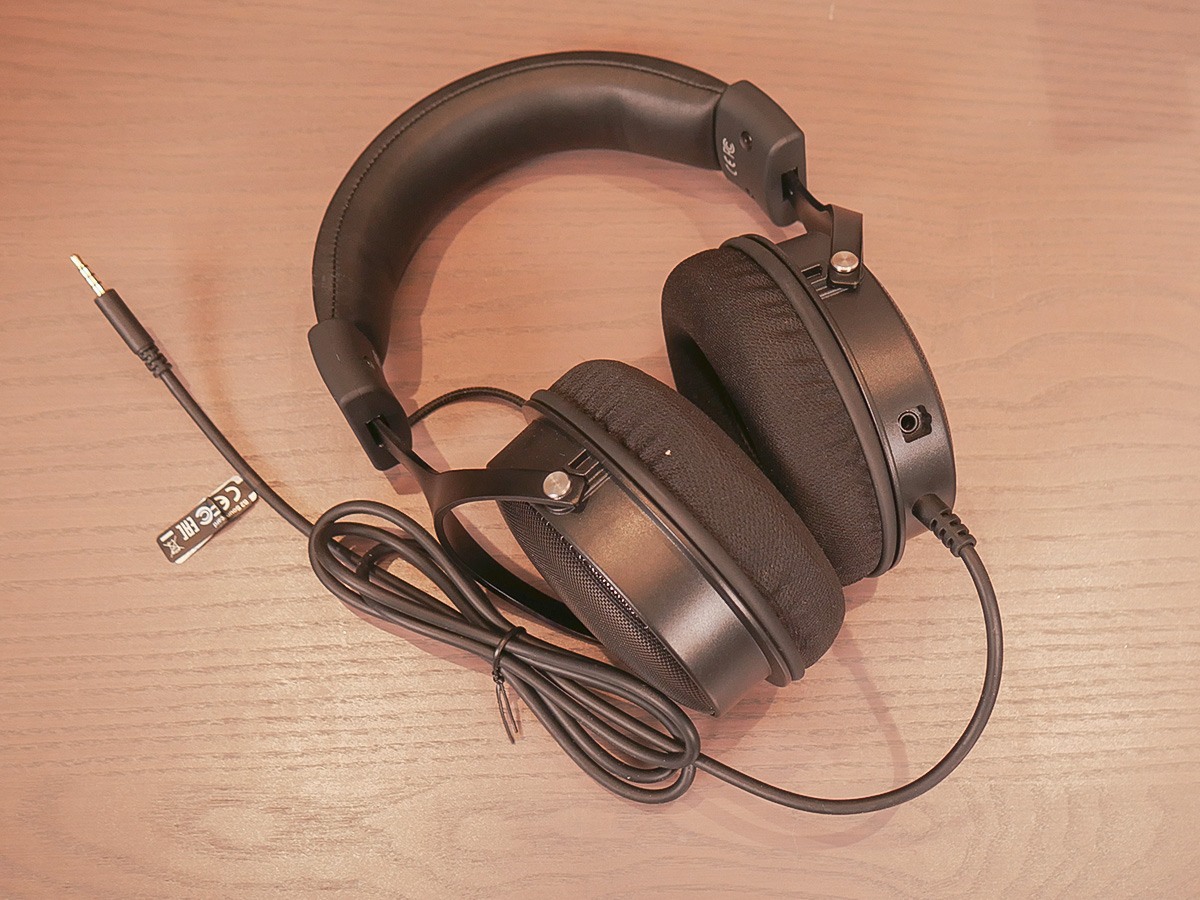 The cushioned ear pads are a combination of perforated fabric (earpieces) and imitation leather (headband). The ear pads are quite comfortable thanks to the good breathable fabric. However, we would have liked to see more padding on the ear pads and the headband.
The real drawback is the lack of space for large ears. Although the space in the cushioned ear pads is quite large, there is a lack of depth which causes friction between the auricle and the fabric that protects the transducer. This becomes quickly unpleasant.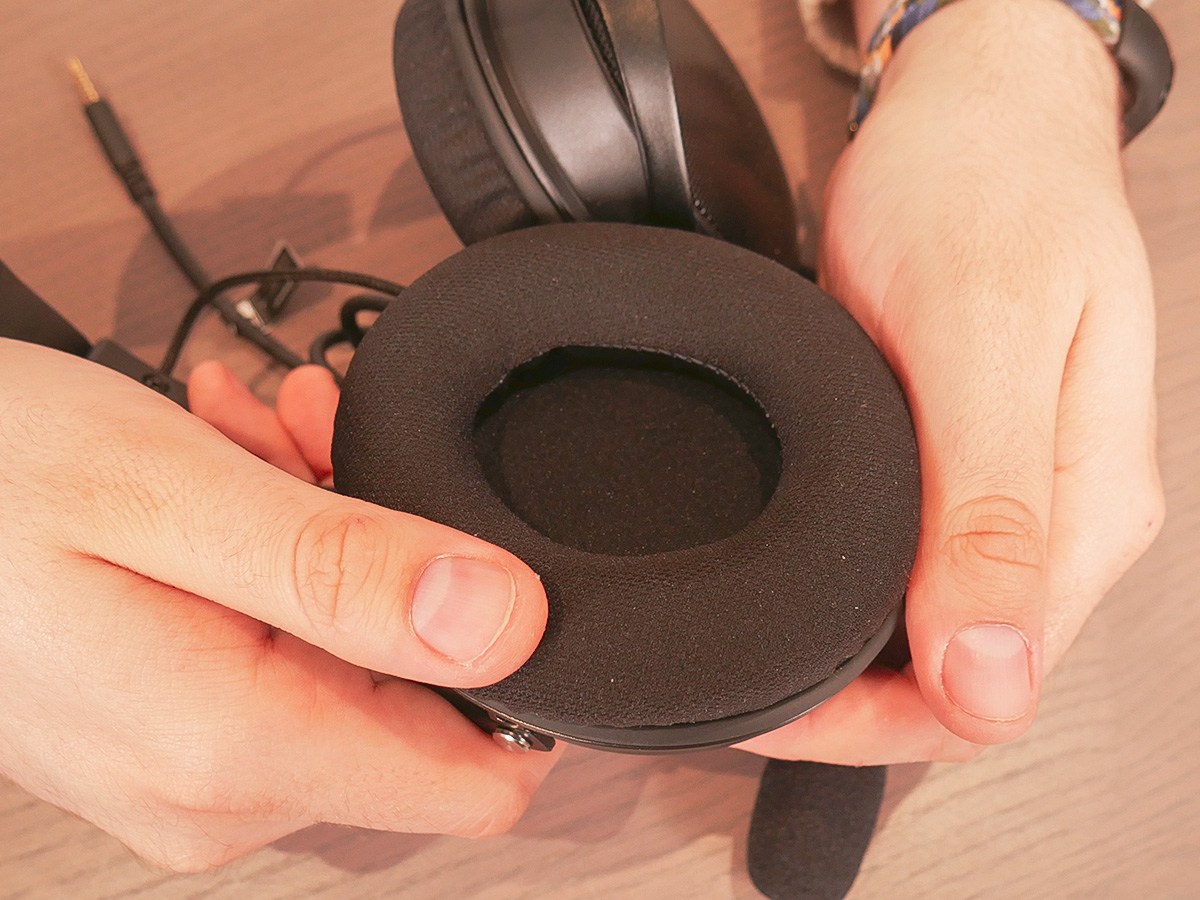 There are no controls on the headset itself. Mobile and console gamers will have to control everything from their device and their only possible way to disable the microphone… is to remove it from the headset. Only PC gamers can take advantage of some of the shortcuts using the included USB sound card.
The sound card includes microphone control, surround sound activation, volume control and preprogrammed equalizer.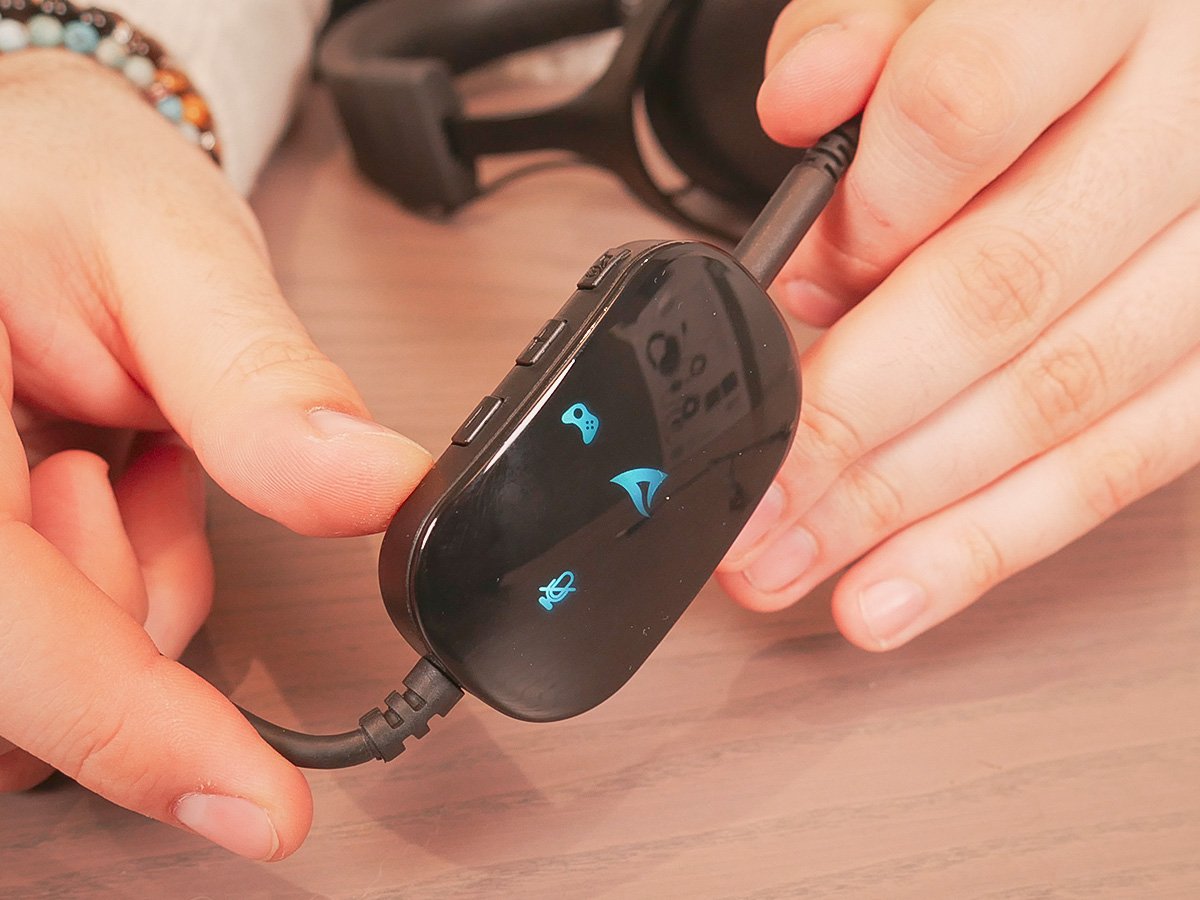 Performance
The B2's performance is quite interesting when unpacked. It delivers a high power (go easy on the volume level), a pleasant experience while playing, even if it's nothing really exceptional, and a convincing virtual surround, favorable to immersion. The only flaw is the presence of a hiss when no sound is played.
There are 4 equalizer modes: Default, Music, Game, and Movie. Console and mobile gamers can rest assured, in our opinion they only bring a minor bonus and the basic depiction is the one that convinced us the most.
The virtual surround improves the positioning of sound sources, already well exploited in stereo mode, thus improving immersion, whether for an FPS or any other game.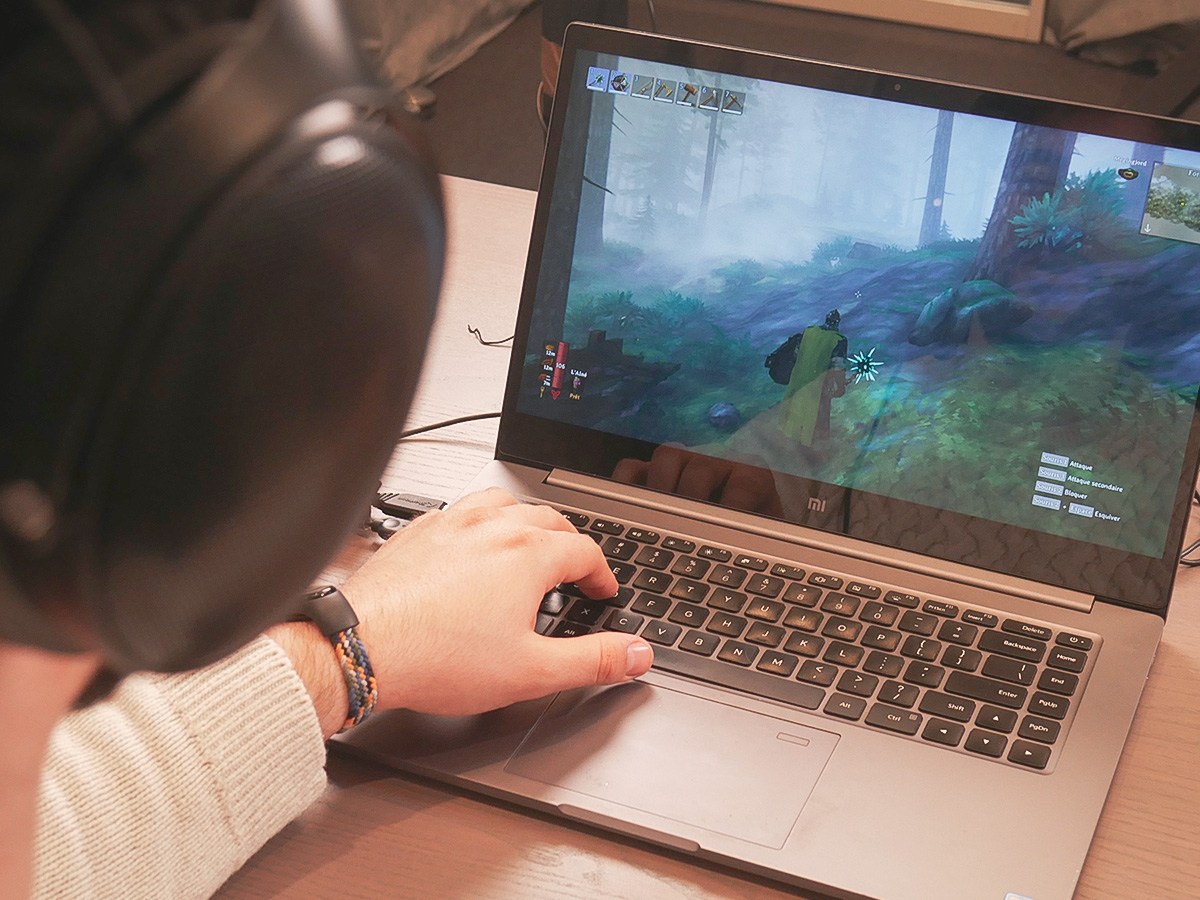 The microphone, for its part, is perfectly usable, even if the tone of the voice seems not to be natural due to a slightly hollow tone. The supplied windscreen is effective and manages to eliminate plosives and sibilants.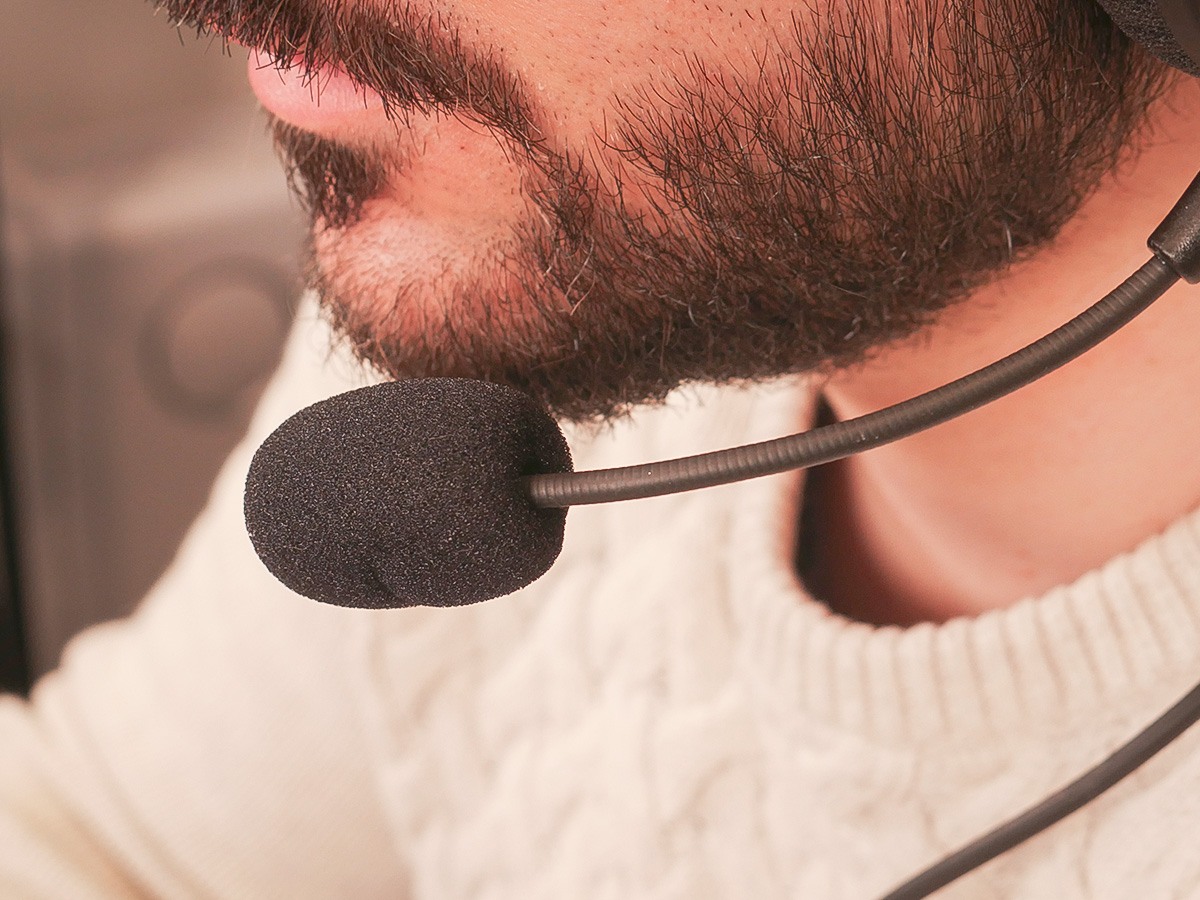 A "Microphone Boost" mode is included in the brand's software but, although it increases the volume sound, it actually deteriorates the sound too much by making it sound nasal.
Results (mode "Boost" activated):
Results (mode "Boost" deactivated):
Compatibility
The Sharkoon B2 is fully equipped. It comes with a classic 3.5 jack, a duo jack adapter for fixed computers and a USB sound card for computer use only. It can therefore be used with any device that has one of these connectors. Only mobile devices that rely on USB-C will require an additional adapter.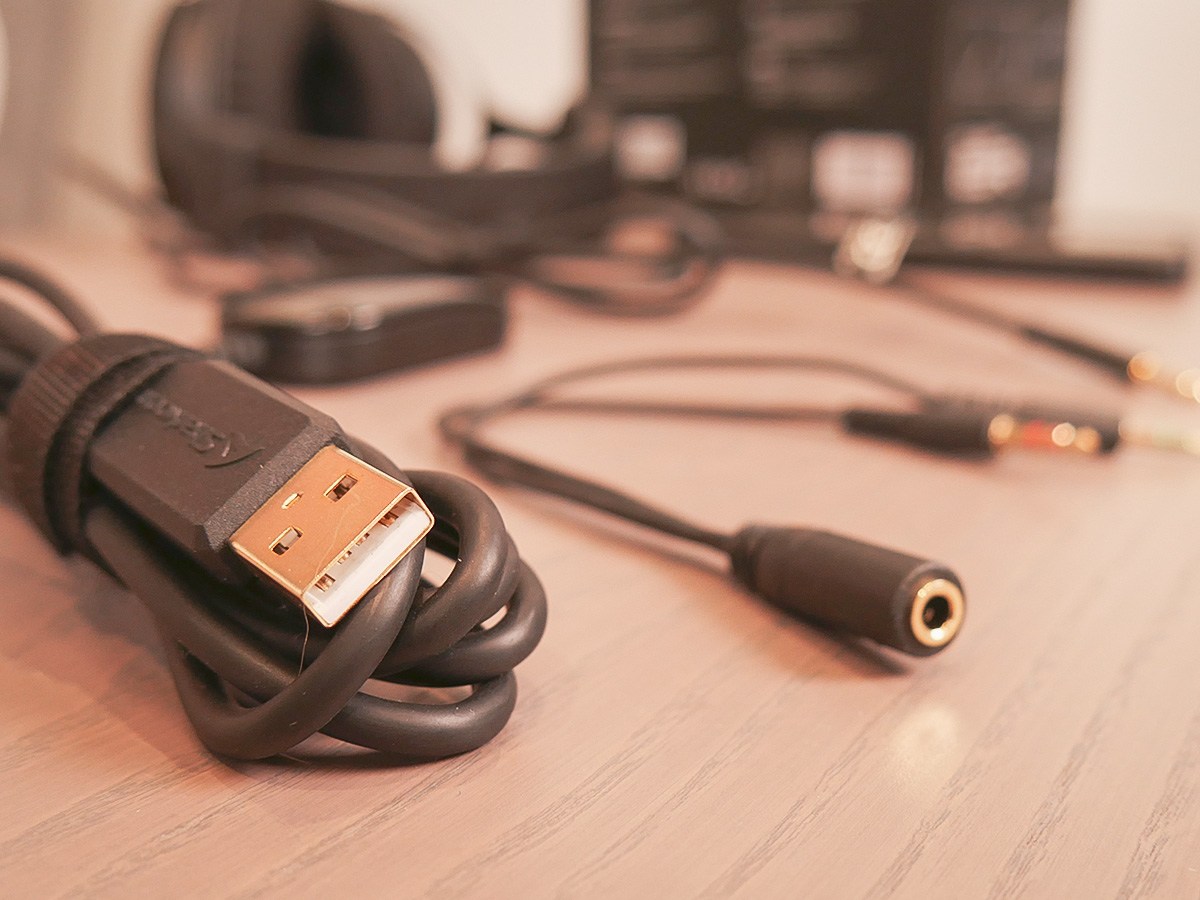 We were however particularly disappointed by the software. Its outdated interface and its extremely limited options make it totally dispensable. It only serves to adjust the audio volume and the sound balance for the headphones and the microphone, nothing more.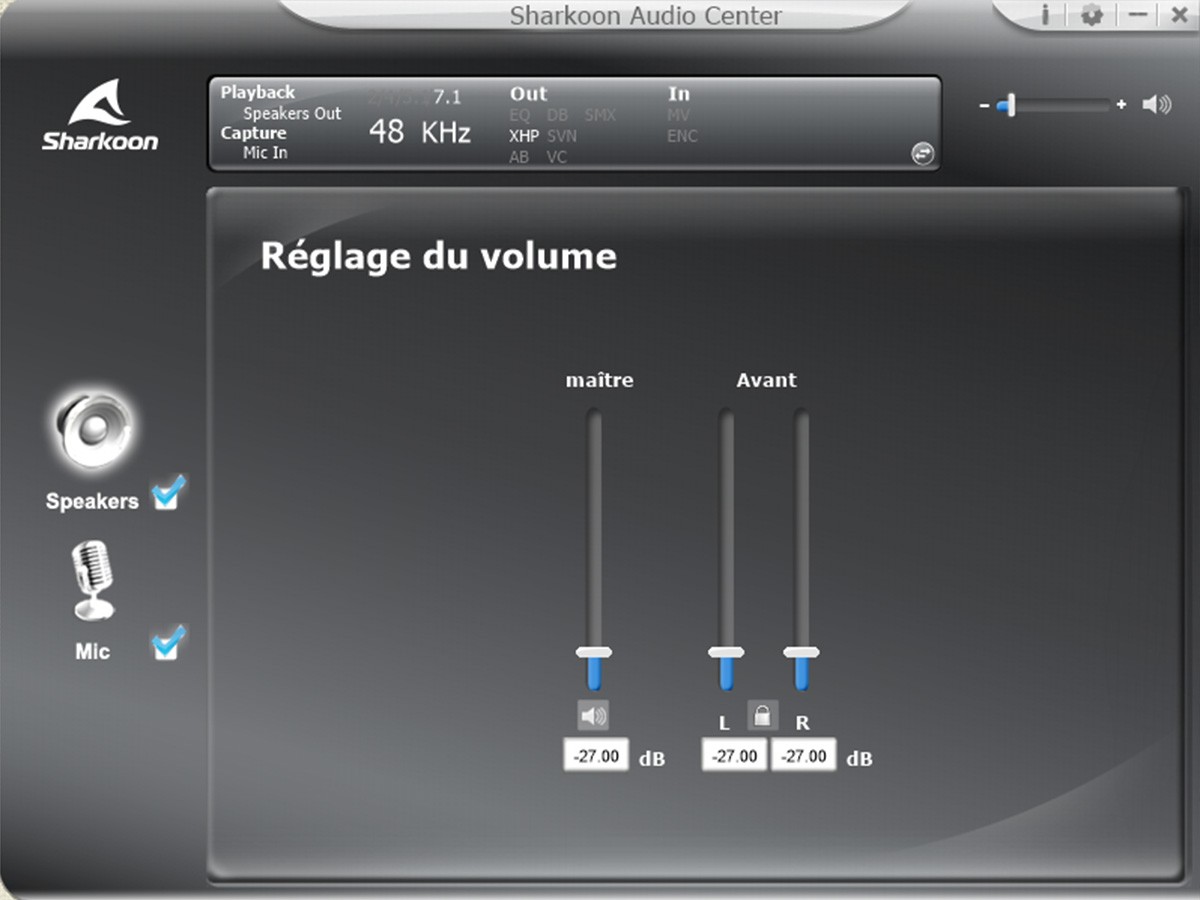 Conclusion

To summarise, the Sharkoon B2 is a headset that does what it was designed for. On the market, it is an average headset and so it is a viable solution for anyone who wants to buy it.

However, its headphones lack depth, the surround sound is unusable on anything other than a computer and the software does not provide any additional options. This last point is a feature of less important brands on the market.

GOOD POINTS

Extended connections

Convincing Surround

Convincing assembly

Fabric-covered cushioned ear pads

NEGATIVE POINTS

Comfort related to morphology

Presence of a hiss if no sound is played

Outdated software

Surround only available on PC via the sound card
Translated by Ramsés El Hajje