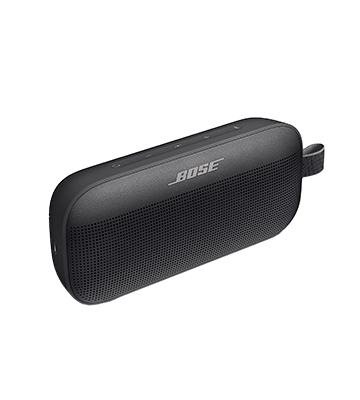 GOOD POINTS
Clear and rich sound

Rugged design (IP67)

Easy to use

Multipoint Bluetooth
NEGATIVE POINTS
Basic App

Bass lacking precision

Treble distortion at max power

Performance beyond 75% volume
Summary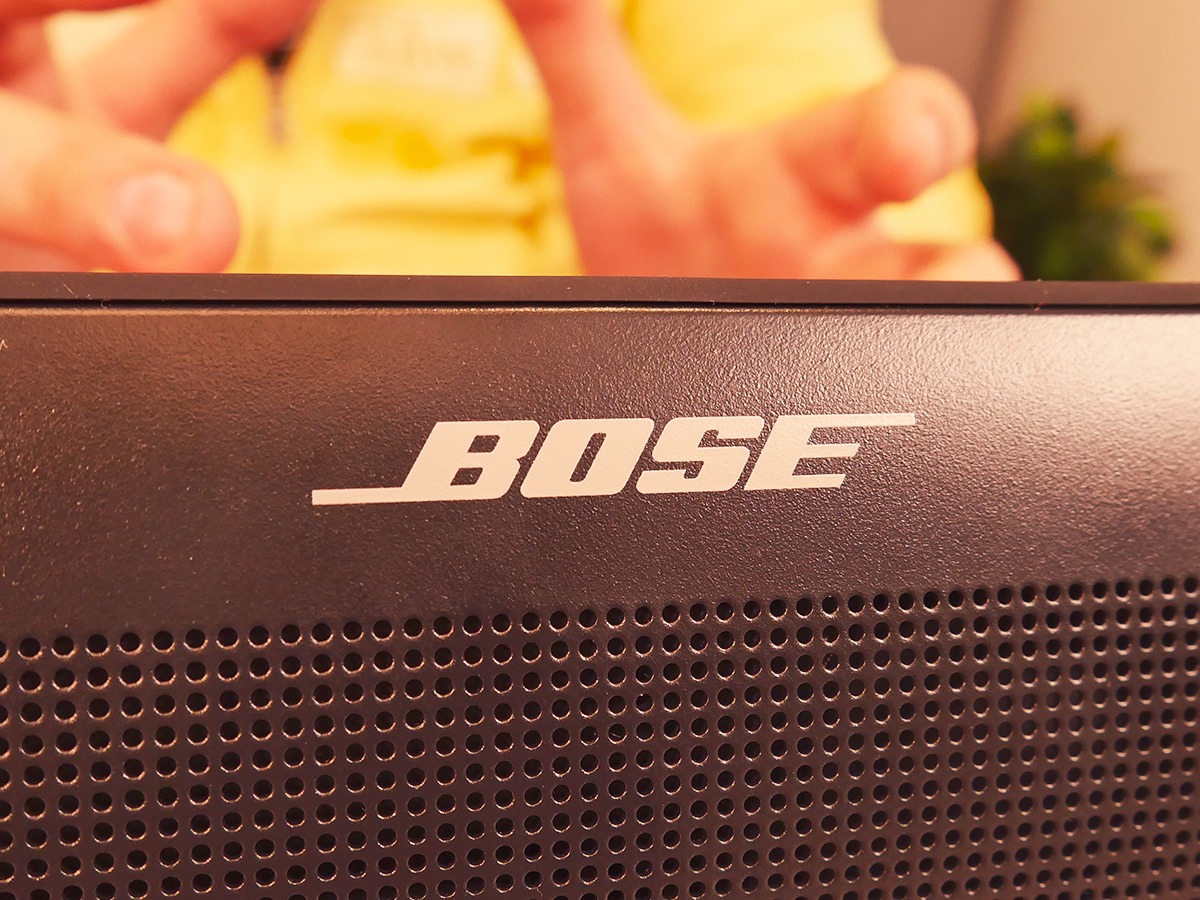 Design
Bose has opted for an discreet design for its Soundlink Flex with a rather sober rectangular format. It is made of a combination of quality plastics on the front and soft-touch texture on the back.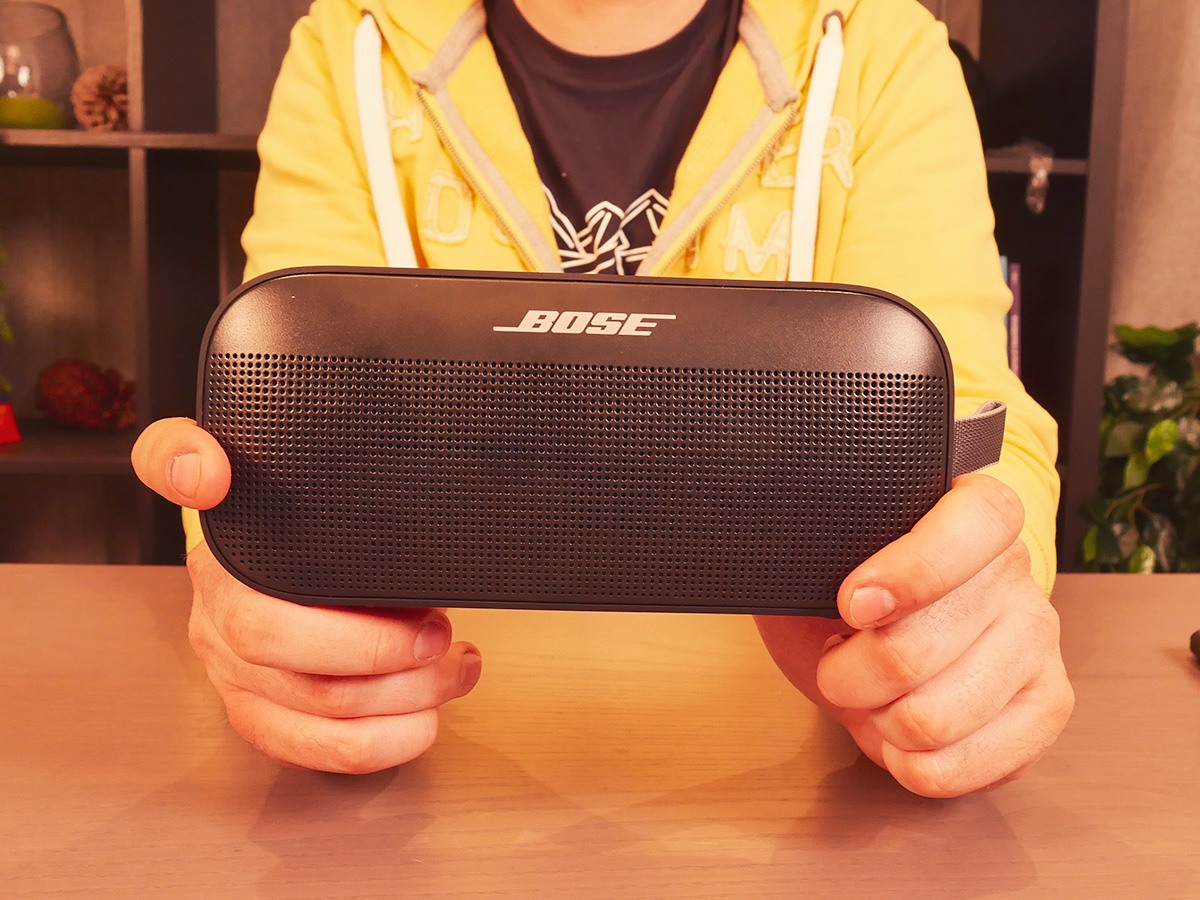 The speaker is IP67 certified (dust and water resistant), so it can follow you on all your adventures. It also has a clip so you can hang it up and take it with you wherever you go.
The buttons are located on the top of the speaker. On the list we have: two buttons (+ and -) to adjust the volume, the Bluetooth pairing and connection button, and another one in the middle for music play/pause (or to activate the voice assistant if you press and hold it for a while).
The Soundlink Flex can be used either standing up, with a very directional sound, or lying down. In the latter position, the sound is much more evenly distributed, which can be ideal for entertaining an evening (background music).
The feel of the controls is a bit special. Although they fall easily under the fingertips, they require a fair amount of pressure to activate.
Finally, the app, while practical, is not up to the level of the competition. It is intuitive and includes several interesting functions, such as automatic speaker shutdown, a party mode and voice announcement settings.
Nevertheless, it is not possible to influence the sound performance because it lacks an equaliser.
Audio
As you would expect from Bose, the overall sound quality is more than convincing. The Soundlink Flex is pleasant to listen to, with a warm and clear sound.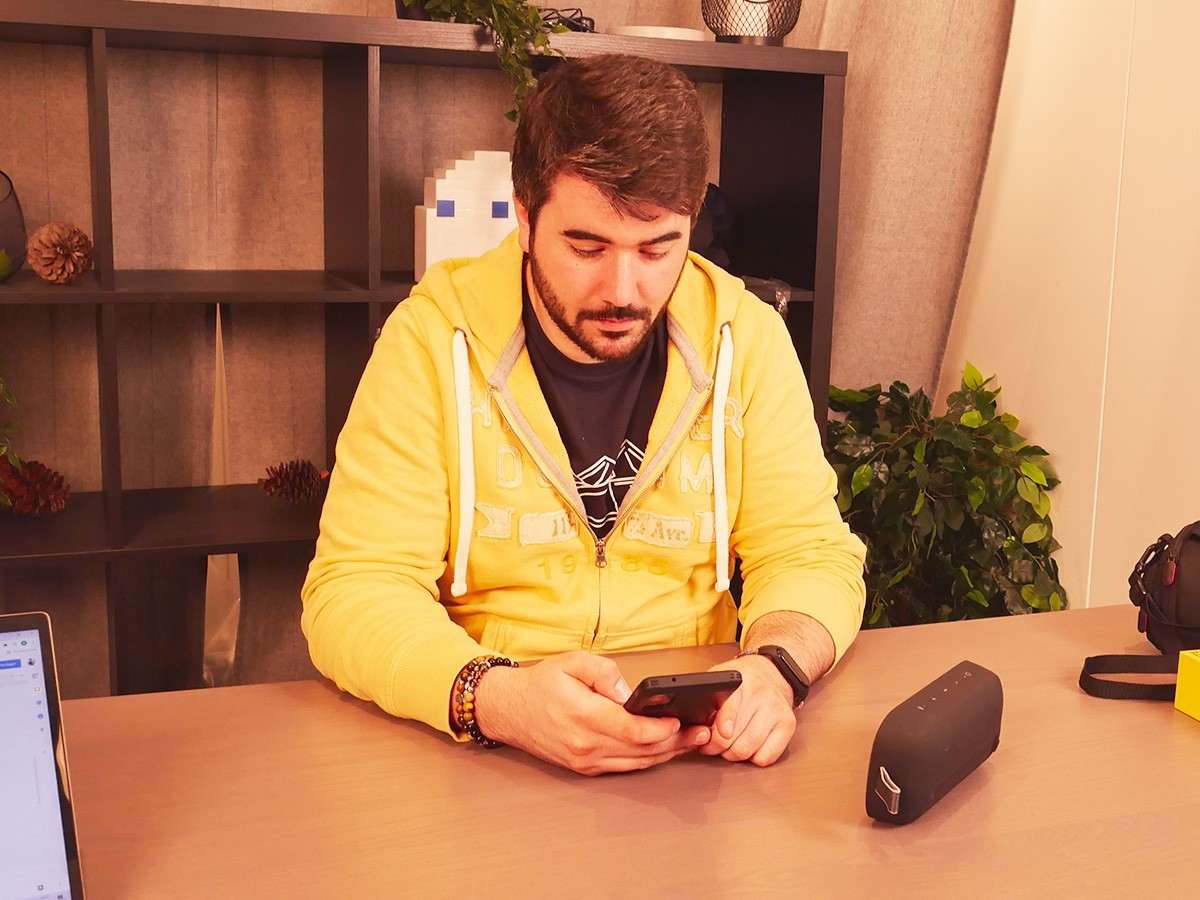 On the other hand, the bass lacks precision at higher volumes. The same applies to the treble, the sound is slightly distorted as the power is increased.
To avoid this, we simply advise not to exceed 75% volume. Beyond this level, the rendering also tends to lose width and sharpness.
Sound at 50% volume:
Sound at 75% volume:
Sound at 100% volume:
However, these shortcomings are minimal when comparing the Soundlink Flex to other models in the same range.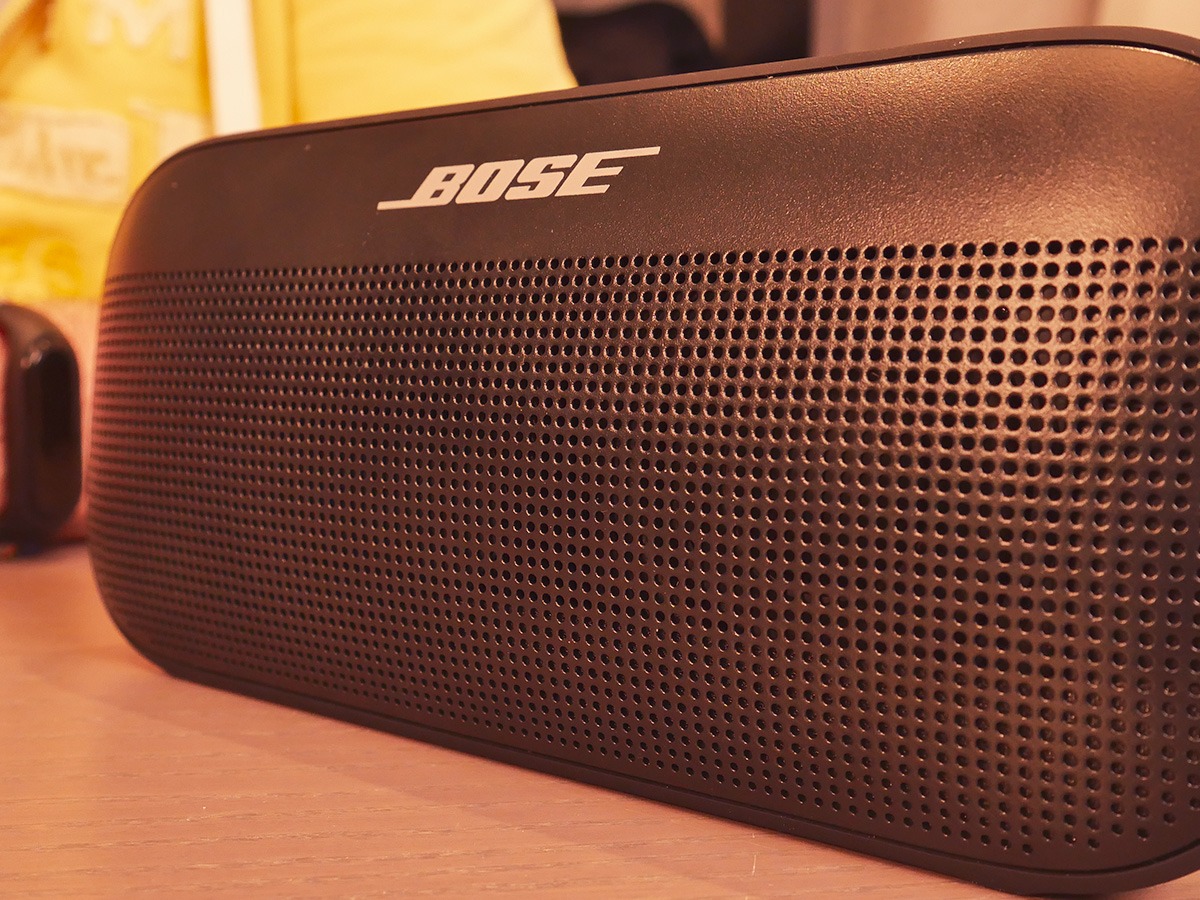 An unusual feature is its microphone, which allows it to offer a hands-free option. Even more unusual is the fact that the microphone works quite well (as long as you are no more than 1 metre away from it).
Battery life
The battery life of the Soundlink Flex is average: 12 hours at moderate power and between 10-11 hours at full power.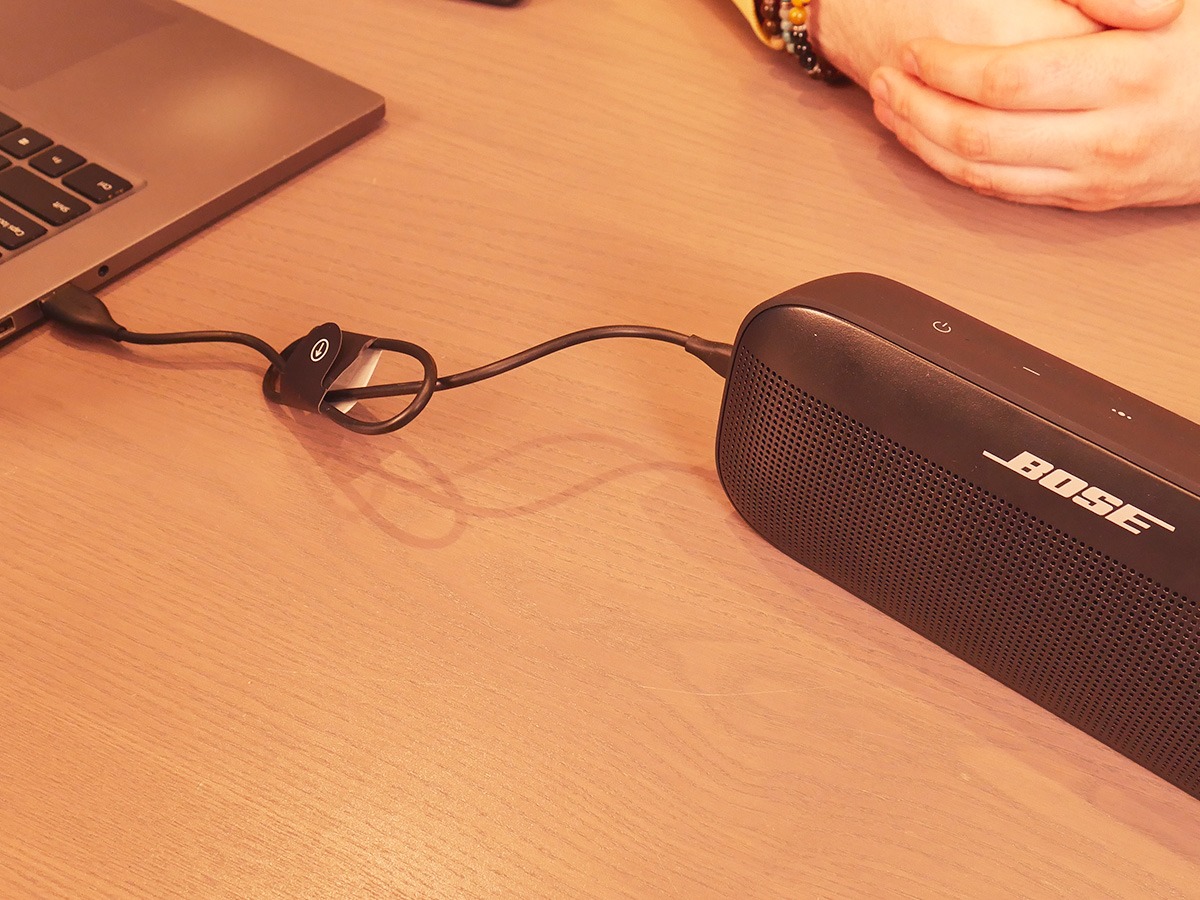 It recharges via USB-C and recovers 100% battery life in 3-4 hours.
Conclusion

All in all, the Bose Soundlink Flex convinces with its overall sound quality and robust design. In fact, it easily finds its way into the high-end models.

However, treble and bass begin to distort beyond 75% volume.

GOOD POINTS

Clear and rich sound

Rugged design (IP67)

Easy to use

Multipoint Bluetooth

NEGATIVE POINTS

Basic App

Bass lacking precision

Treble distortion at max power

Performance beyond 75% volume
Translated by Ramsés El Hajje