GOOD POINTS
Attractive design

Quality finish

Sound quality up to the level of the competition

Possibility to connect to a sound system

Highly efficient microphone
NEGATIVE POINTS
Lack of fidelity of the sound performance

Poor bass dynamics at maximum volume (>85%)

Sometimes freezes temporarily
Summary
Design
The latest generation of the Echo Dot has given Amazon's small connected speaker a makeover with a design that can finally be described as attractive. Whether it's the spherical shape of the speaker or the quality of its finish, the tech giant is finally giving us a device that can stand proudly in the living room.
At the top of the speaker we find the typical Alexa controls with volume control, an activation button and another to mute the microphone. This simplicity is not surprising given the Dot's emphasis on voice commands.
The Echo Dot's connectivity is also very straightforward, with Bluetooth and Wi-Fi of course, but also a line-out for connecting the Echo Dot to an external sound system. Unfortunately, some will criticise the lack of a wired input, but in our opinion this is not a problem, as physical connections are becoming increasingly rare.
Sound quality
The sound enjoys improved performance although it has the same speaker as the previous version. Even so, the result is much clearer and more balanced, except at flat volume.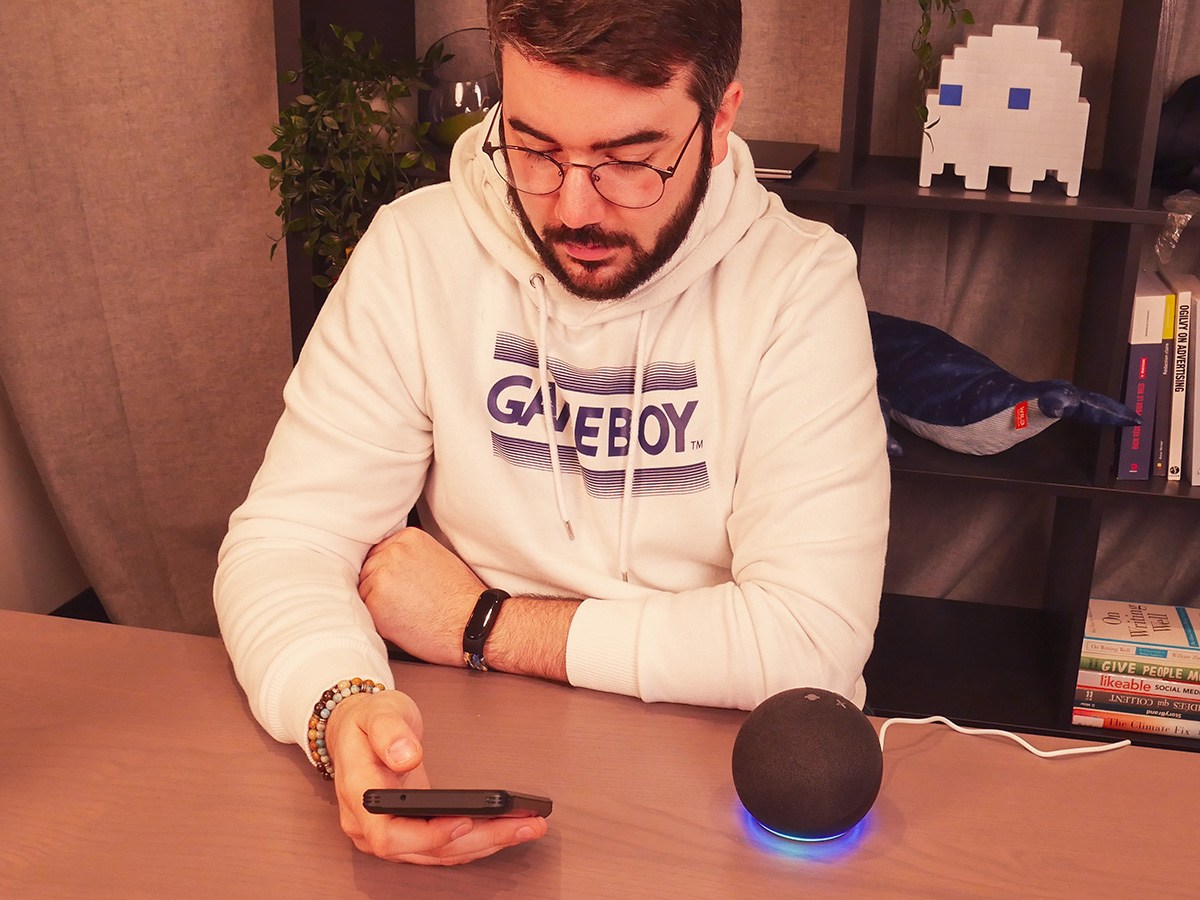 It should also be noted that the bass is too weak, especially at maximum volume, with a presence of saturation and a slight lack of dynamism.
Sound at 50% and 80 cm distance:
Sound at 85% and 80 cm distance:
However, we advise you to use it at a maximum of 80% volume.
The microphone, meanwhile, is identical to that of the Echo Dot 3. Fortunately, it is very well made and manages to pick up voices effectively, even in relatively noisy environments. Some users have noted that the speaker can freeze for a few seconds before working again.
Voice assistant
As expected, the Echo Dot is powered by Amazon's voice assistant, Alexa. In our opinion, it is the ideal solution for creating a connected home environment thanks to the large number of compatible devices.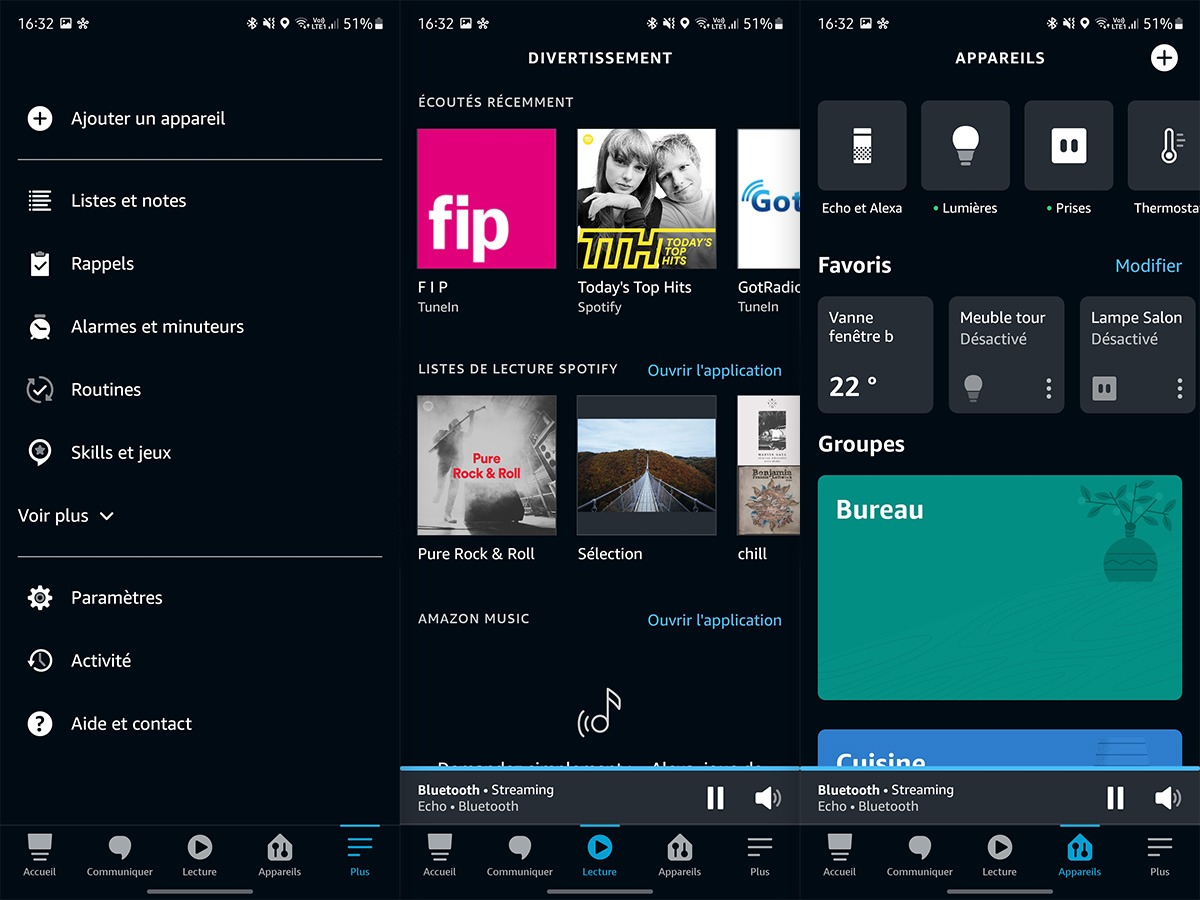 As a bonus, the app is quite intuitive and much more comprehensive than Google Home. It includes all the features you would expect from such a system, with the creation of routines, addition of functions (called "Skills"), management of other devices, etc.
Conclusion

All in all, this small speaker from Amazon is a very attractive option for creating a home automation system. Although it is not perfect, it has the basic functions of such a device.

However, it is not a substitute for a real speaker, so it is recommended to pair it with a sound system to exploit its full capabilities.

GOOD POINTS

Attractive design

Quality finish

Sound quality up to the level of the competition

Possibility to connect to a sound system

Highly efficient microphone

NEGATIVE POINTS

Lack of fidelity of the sound performance

Poor bass dynamics at maximum volume (>85%)

Sometimes freezes temporarily
Translated by Ramsés El Hajje