Published on August 22, 2023
After testing 11 marine collagens, we recommend the one from
Zenement
because it's an affordable solution that's also the easiest to take of this selection..
Our Choice, Best Budget
You only need to take 2 capsules of this dietary supplement a day to get 900 mg of type I collagen. So it's an affordable solution that's also the easiest to take of this selection.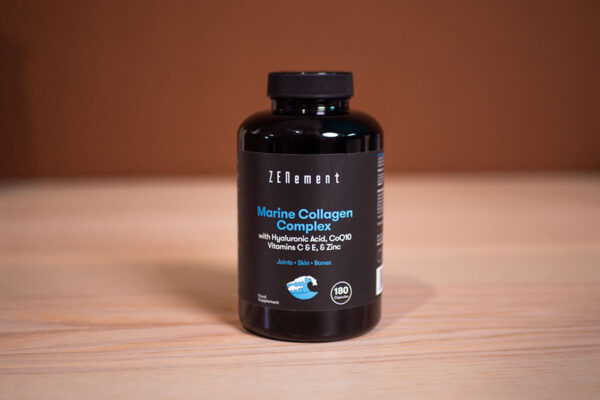 This Naticol® (French company) type I marine collagen is the most affordable of this comparison. With just 2 capsules, it offers 900 mg of collagen acting on skin, tendons, bones and ligaments. One jar contains 180 capsules, allowing for a 3-month course of treatment.
In addition, the capsules contain hyaluronic acid (50 mg) known for its anti-aging effect, coenzyme Q10 (30 mg) as an antioxidant, 100% of the RDA of vitamins C and E as well as 100% of the RDA of zinc. Zinc protects against ageing and helps maintain the quality of skin, nails and hair. So, as you can see, this dietary supplement is best taken for its aesthetic anti-ageing effect.
During our tests, we quickly noticed that the capsules were a little larger than average in size, and smelled rather fishy. The opaque black jar protects its container well from light and will need to be kept in a cool, dry place, as is the case with most dietary supplements.
Finally, the big flaw in this marine collagen complex is that there's no precision as to the origin of the fish used in its manufacture.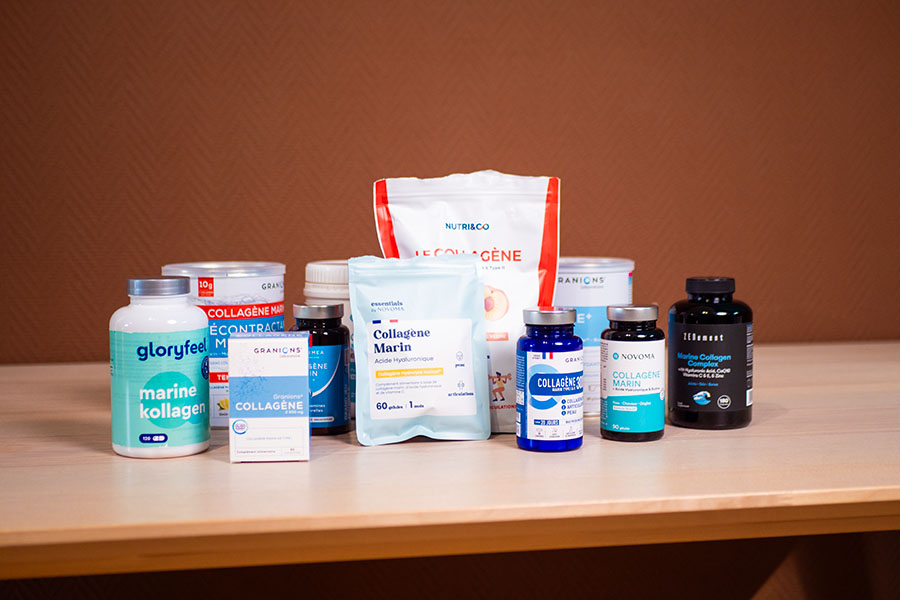 The marine collagens we tested.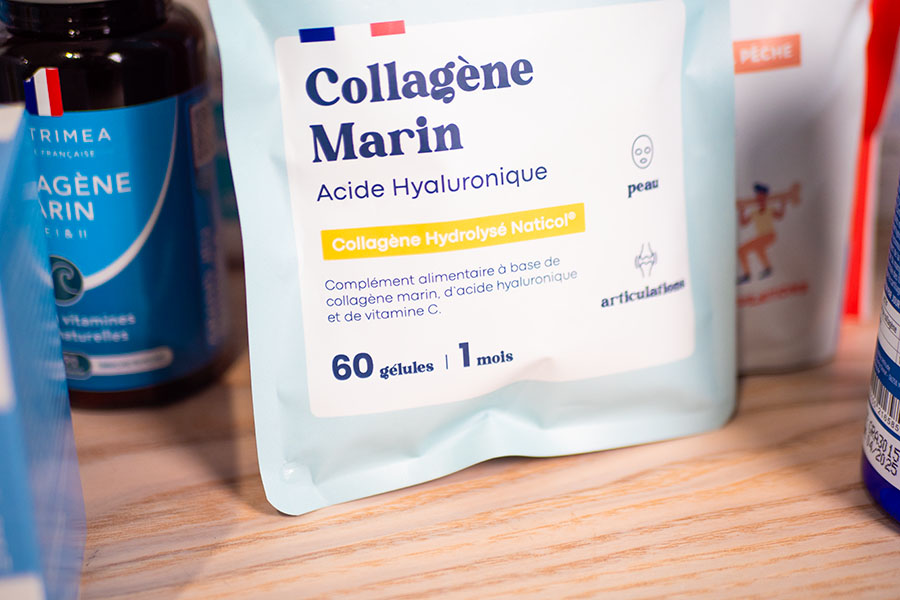 We took note of their type, provenance, dosage and composition.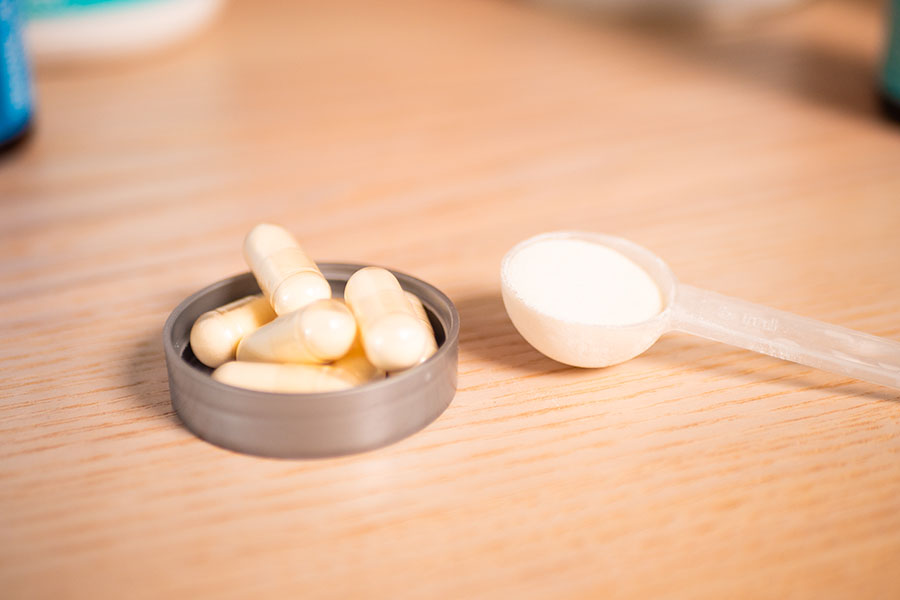 We judged their packaging, the size of their capsule-tablets ...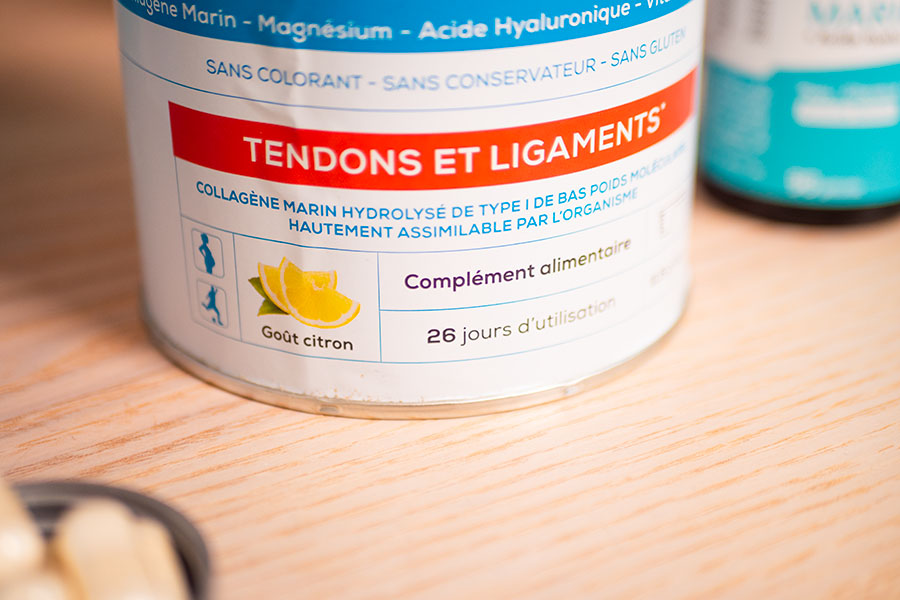 ... but also their taste.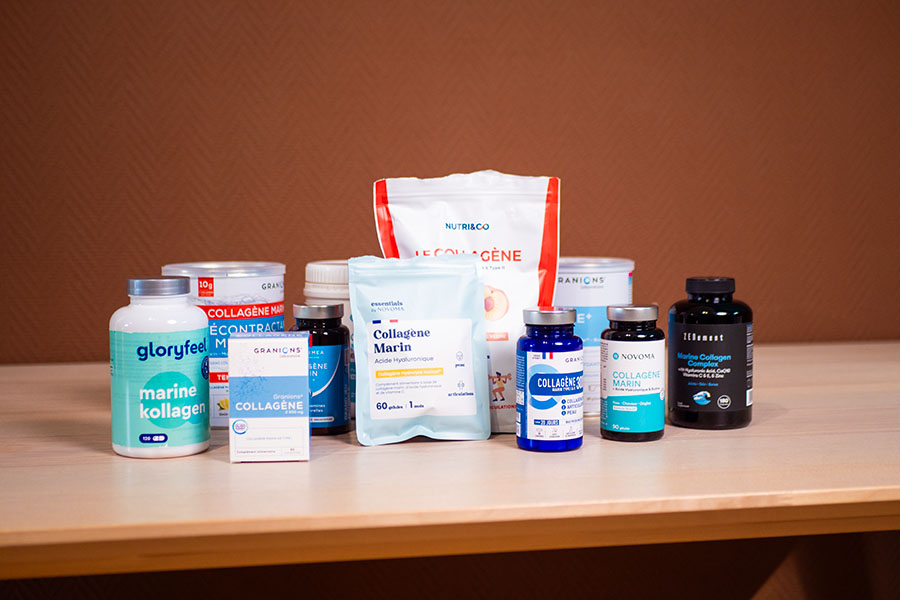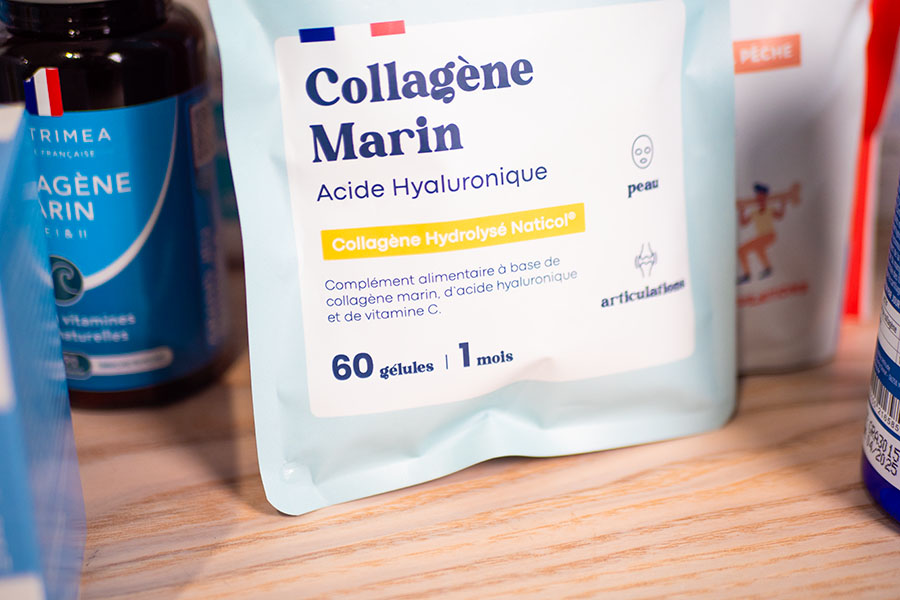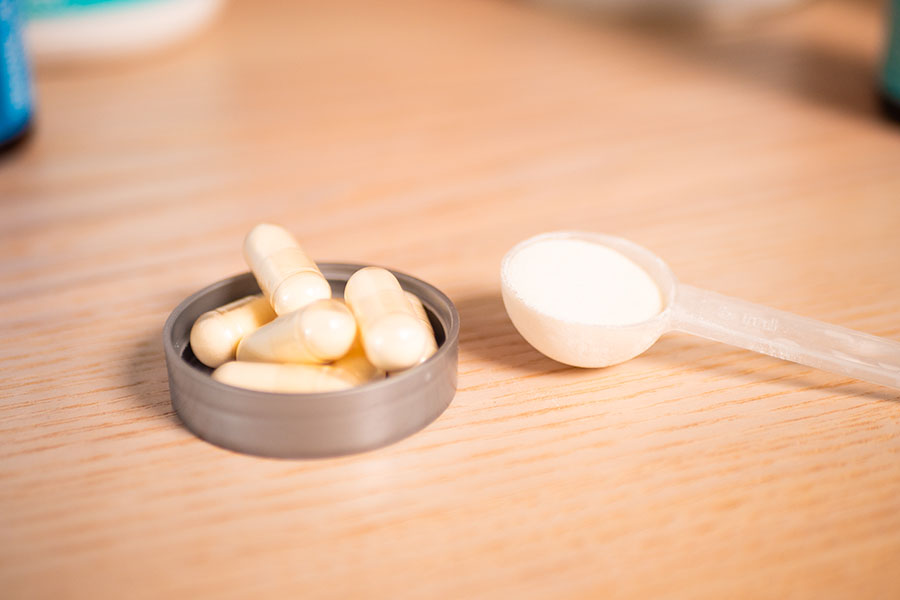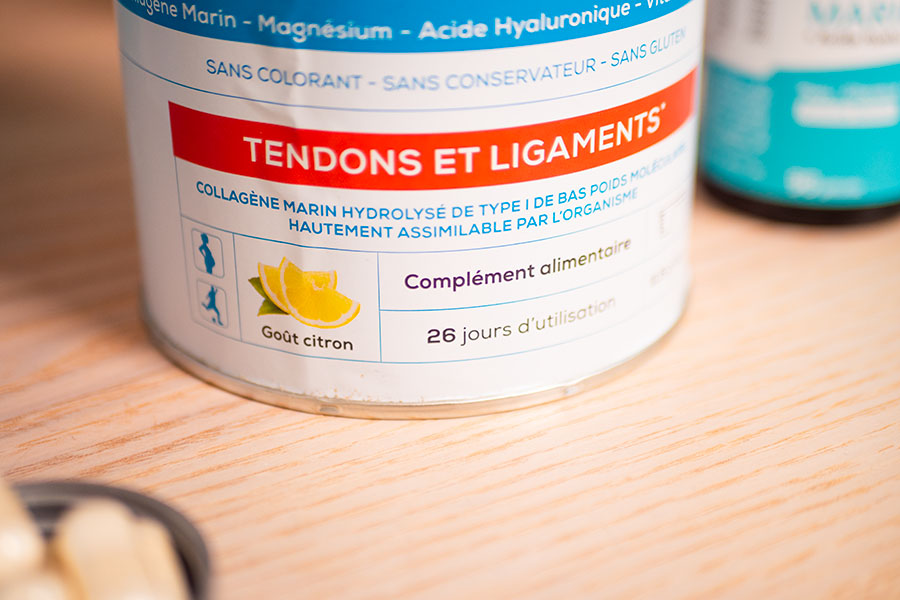 Our selection
200+ Comparisons

2000+ Products Tested

100% Impartial
Why trust us ?
Selectos compares and tests hundreds of products to help you buy better. We sometimes receive a commission when you buy through our links, which helps fund our work. Learn more
How did we test?
Verifying the efficacy of dietary supplements is a complex task. In the case of collagen, you'd have to take it over several years, and that wouldn't even guarantee that the effects were linked to taking it rather than to a healthy lifestyle…
Thus, we took it upon ourselves to test marine collagens primarily on their composition. We took note of their type, source and dosage.
Finally, we also judged their packaging, the size of their capsules/tablets and their taste in the case of powders for dilution. We also chose to penalize collagens that weren't clear in their marketing (type of collagen not specified, no indication of dosage when there was more than one type, those that indicated they acted on cartilage when they didn't contain type II, etc.).
How to choose your collagen
To help you make your choice, we first invite you to take a look at the 4 existing types of collagen: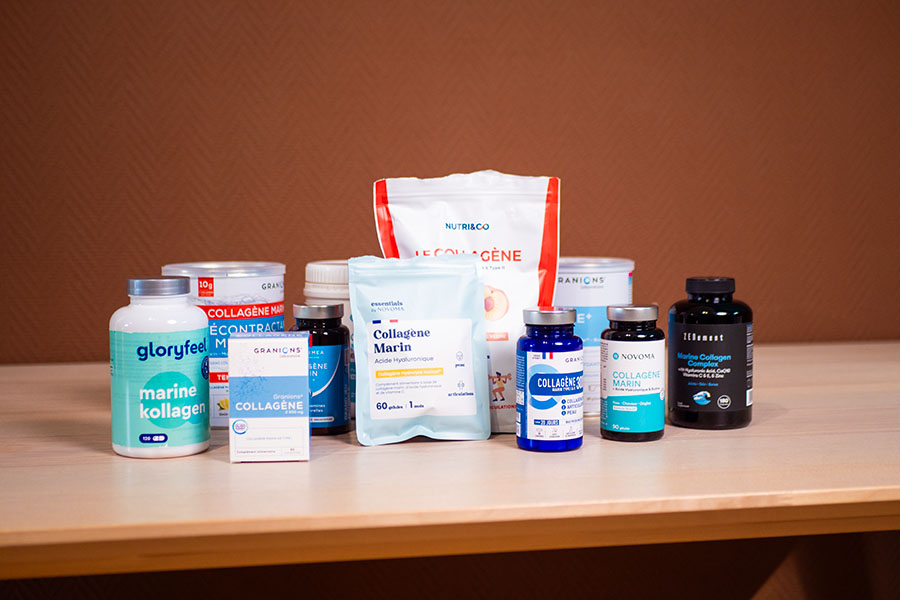 Bovine collagen:

derived from cows, its benefits depend on which parts of the animal the collagen comes from (skin, bones…).

Marine collagen:

made from fish and shrimp (scales, bones…), it has better bioavailability and absorption by the body than bovine. It also acts as an antioxidant. If possible, we recommend opting for a solution from sustainable fishing or, at least, one that indicates where the fish comes from.

Pig collagen:

it is harvested from pigs and is similar to bovine in what it offers as a type of collagen. It is also less well absorbed than marine. As a result, it is less popular.

Avicultural collagen:

it comes from hens. Less common in dietary supplements, you can more easily find it in the form of chicken broth labelled 'rich in collagen' or 'full of collagen'. Indeed, chicken bones are, like ours, full of this protein which can be easily recovered, even at home.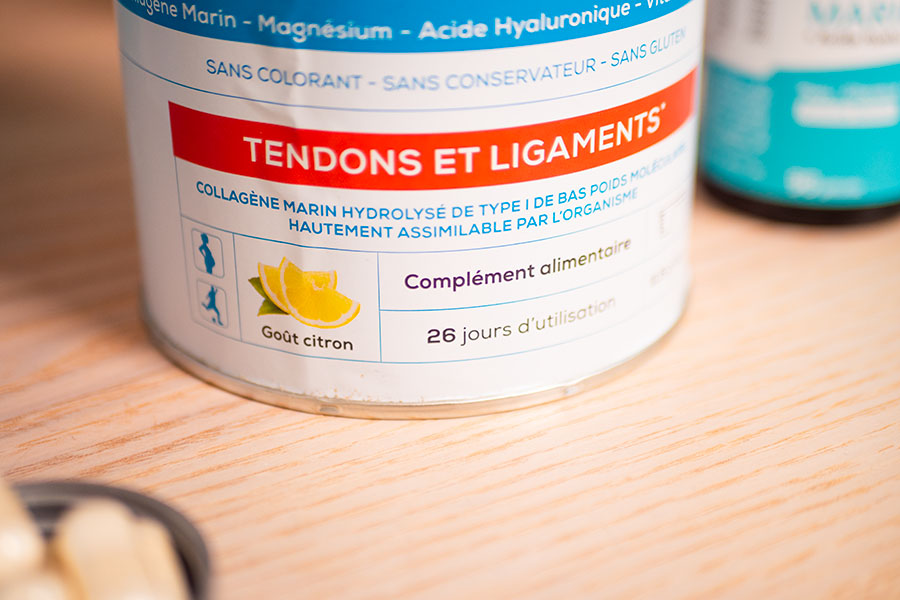 Note that there's no such thing as real vegetable collagen at present (since plants don't produce collagen), even if some products do have this appellation. These are actually products derived from algae, but which do not have the effective properties of animal solutions.
Next, you should know that there are 28 types of collagen, and that it's the first 3 (type I, type II, type III) that are generally offered in the form of dietary supplements. Each type has its own area of action. Online, you may come across quite contradictory information on this subject. That's why we've drawn on the medical dictionary of the Académie de Médecine to write this buying guide.
Type I:

this is the most common type of collagen in the human body. It's found in skin, tendons, ligaments and bones. For this reason, it is recommended for medical use as an anti-aging agent.

Type II:

it is present in cartilage, but also in the vitreous body of the eye (located behind the lens). This type is mainly recommended in the medical field for joint care. It is not of much use before the age of 40, in the case of a physically normally constituted person.

Type III:

it is associated with type I and is especially abundant in blood vessel walls. It is therefore not uncommon to find it in the composition of dietary supplements alongside type I for greater effectiveness.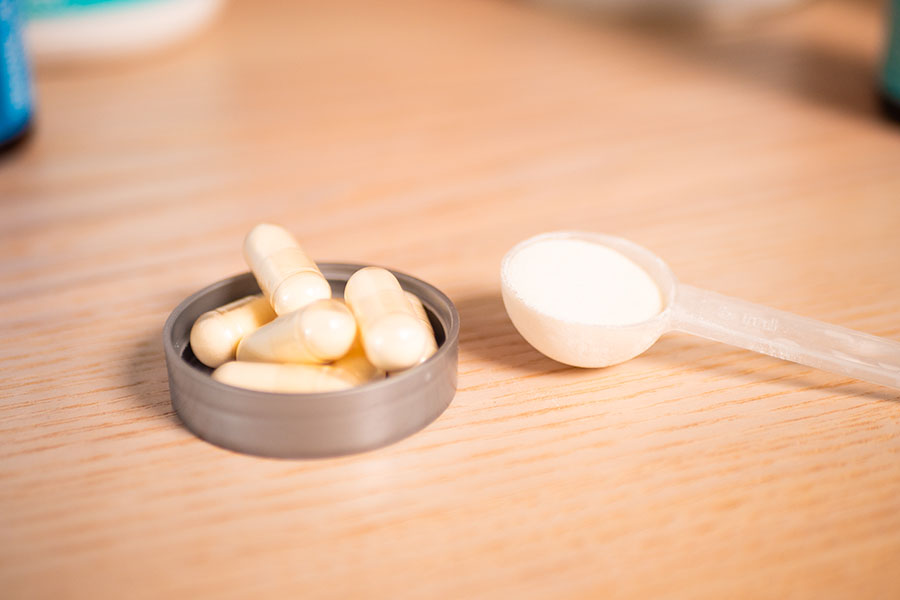 Finally, cross-referencing this diverse information, all that's left is for you to consider a few final points:
Age:

collagen intake is recommended from the age of 40 onwards in medical settings, as it's around this age that the body begins to diminish normal collagen production. However, in the beauty field, for an anti-aging effect, its intake is already recommended from the age of 25-30 to reduce signs of aging, such as wrinkles.

The dosage:

it's not easy to know the actual dosage to take. Some recommend just 2.5 g a day in capsules, while others go up to 20 g in powder form to be mixed in a shaker, like some sports proteins. However, note that there are no serious risks associated with overdosing, apart from mild digestive upsets (for a normally constituted adult).

The benefits:

while it seems obvious that taking collagen of certain types must have a beneficial effect on skin, joints, tendons, etc., the EFSA (European Food Safety Authority) nonetheless points out that a

study

demonstrated that there was no

causal relationship between taking collagen hydrolysate and joint maintenance. Thus, we emphasize the fact that this is not a miracle solution either.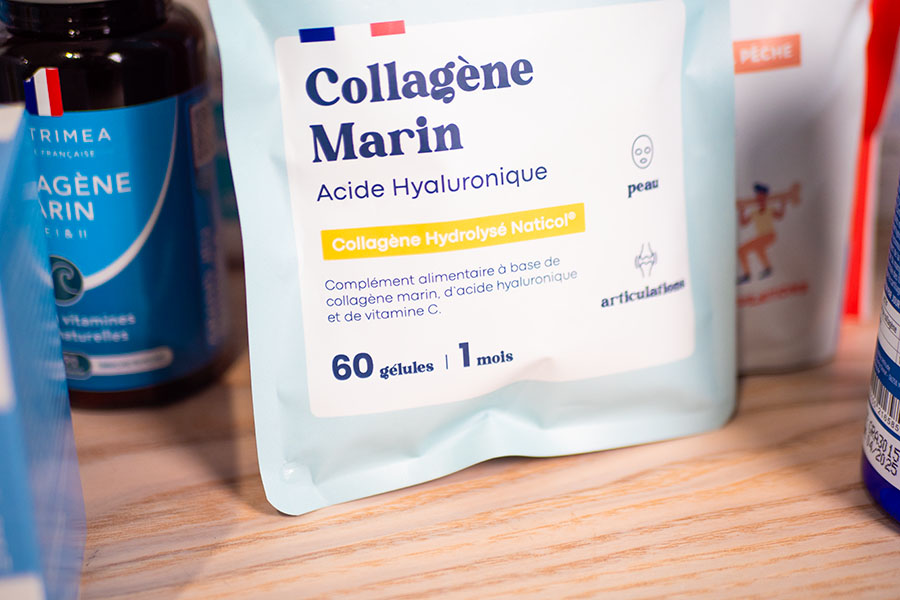 Beneficial vitamins and supplements:

in terms of anti-aging, taking hyaluronic acid can only be positive, as it improves skin condition (hydration, firmness…) and thus reduces fine lines. Vitamin C

, on the other hand, contributes to collagen formation and boosts the immune system, while also having antioxidant properties, making it an ally of choice after a certain age on the medical front. And to check the maximum dosages not to be exceeded, don't hesitate to consult the

EFSA infographic

.
Finally, we invite you to seek advice from your doctor before starting a collagen cure, as with any other dietary supplement.
Other collagens we recommend
Essentials by Novoma Marine Collagen and Hyauronic Acid (€17.97 for 60 days at time of publication): A third mid-range choice with simplified dosing. Comprising only Naticol® type I marine collagen (a French company), this solution is produced from wild, sustainably caught fish. There are no GMOs or gluten. With just 2 capsules, you get 800 mg of collagen, 63% of RDA in vitamin C and 50 mg of hyaluronic acid. All in all, a good beauty ally to take from the age of 25-30 to reduce the appearance of the first wrinkles. During our tests, we noted that the capsules were quite large (over 2 cm), but quite thin, making them easy to swallow.
Granions Collagen+ Beauty (€25.50 for 27 days at time of publication): A more concentrated high-end alternative. In our tests, we found the taste of this collagen powder rather unappealing (one tester really hated it and the other tolerated it). Yet the formula contains concentrated pomegranate juice and no sweeteners, which should help in terms of taste. It's a shame, though, because with 2 scoops (including a measuring spoon), you get 9g of type I marine collagen (skin, tendons, ligaments, bones), 100% of the recommended daily intake of vitamin C and 200% of biotin (formerly known as vitamin B8). These last 2 elements, combined with hyaluronic acid, contribute to normal skin with good elasticity, diminishing the visible signs of ageing. There's also little information on the origin of the fish. So, if you're interested in this formula from an aesthetic point of view, we advise you to try various mixtures (tea, fruit juice, smoothie…) rather than in water, to find what works for you.
Other collagens tested
Granions Collagen 2500 mg (€7.54 for 15 days at time of publication): Like many other collagens (type I), it doesn't specify where the fish it's derived from come from. However, our main reason for excluding it from our selection is that you need to take 4 tablets to reach the advertised dose of 2,500 mg. That's a bit restrictive in our opinion.
Marine Collagen Granions Type I & II 3000 mg (€18.76 for 20 days at time of publication) : During our tests, the ogival shape of these tablets wasn't the easiest to ingest. If you add to that the fact that you have to take 4 of them to reach the 3g dose of collagen indicated (type I and II combined), it doesn't exactly sound appealing.
Gloryfeel Marine Collagen (€19.95 for 40 days at time of publication): In addition to having no information on the origin of this type I collagen, these capsules are simply huge (there could easily be 2 classic capsules in one of them), which doesn't make them easy to swallow.
Granions Marine Collagen Muscle Relaxer (€20.45 for 26 days at time of publication):This type I collagen powder includes sweeteners that make its lemony taste unappealing. Moreover, the origin is not very clear.
Novoma Marine Collagen Powder (€29.90 for 25 days at time of publication):Unfortunately, this unflavored marine collagen powder proved unpalatable. We found it salty and it tasted slightly fishy, an unsavory combo.