Updated on August 22, 2023
After testing 8 powders, we've concluded that
Maybelline New-York Fit Me Matte + Poreless
is the best mattifying powder around, thanks to its very good staying power. And if you're looking for a powder with a great composition, this is the one from
Benecos
that we recommend.
Our pick, Best mid-range
This compact powder is the best option for quickly mattifying the complexion, without having to apply a lot. What's more, it offers excellent all-day wear.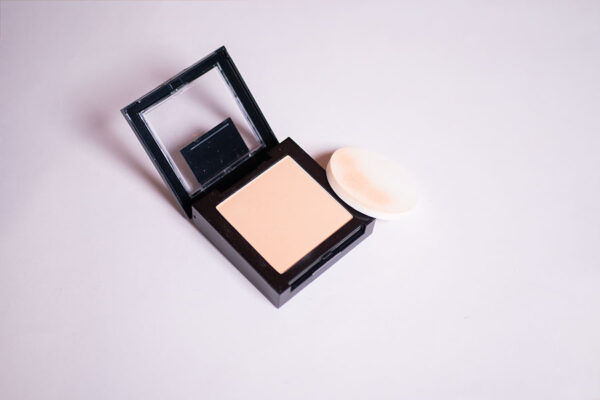 During our tests, this is the powder that best mattified the complexion. And for that, you only needed to apply a little. To facilitate application, the brand includes a good-sized round powder puff in the case. Its distinctive feature is a somewhat atypical latex-like texture, which is quite rare with this kind of product. Note that we haven't found any information about the material of this puff, and can only assume that it's latex. There's also a mirror, which is pretty handy.
We also found its hold excellent. Our complexion was always nicely matte at the end of the day. This is made possible by the presence of perlite, which absorbs excess sebum. The rest of the composition is correct. It does, however, contain talc, silicone and may contain titanium dioxide. Thus, this powder should be avoided if you have acne-prone skin.
Be aware that it comes in 10 different shades on the official website. We tested '115 Ivory', which turned out to be a little paler and less dewy than it appears in the online photo. Nevertheless, it matched our fair skin tone well.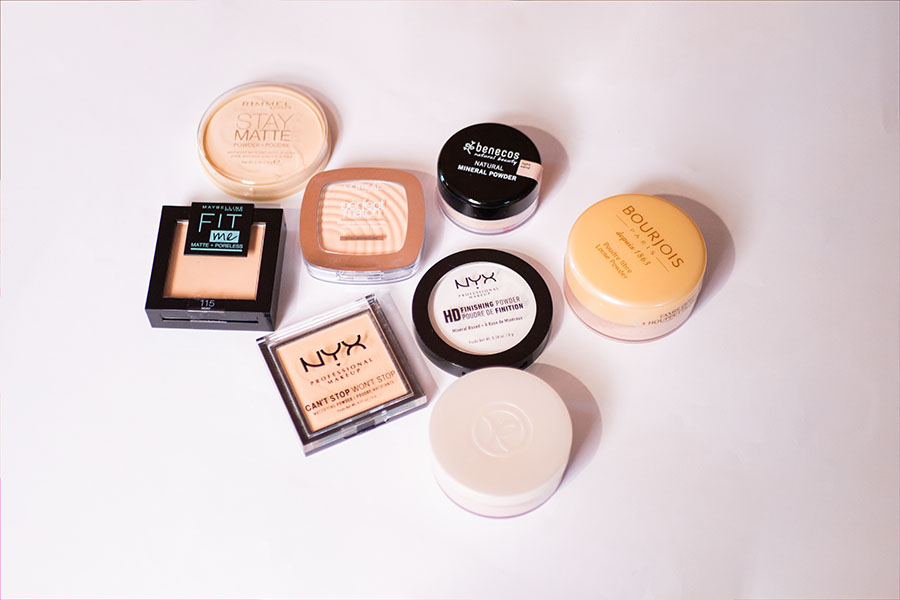 The different mattifying powders we tested.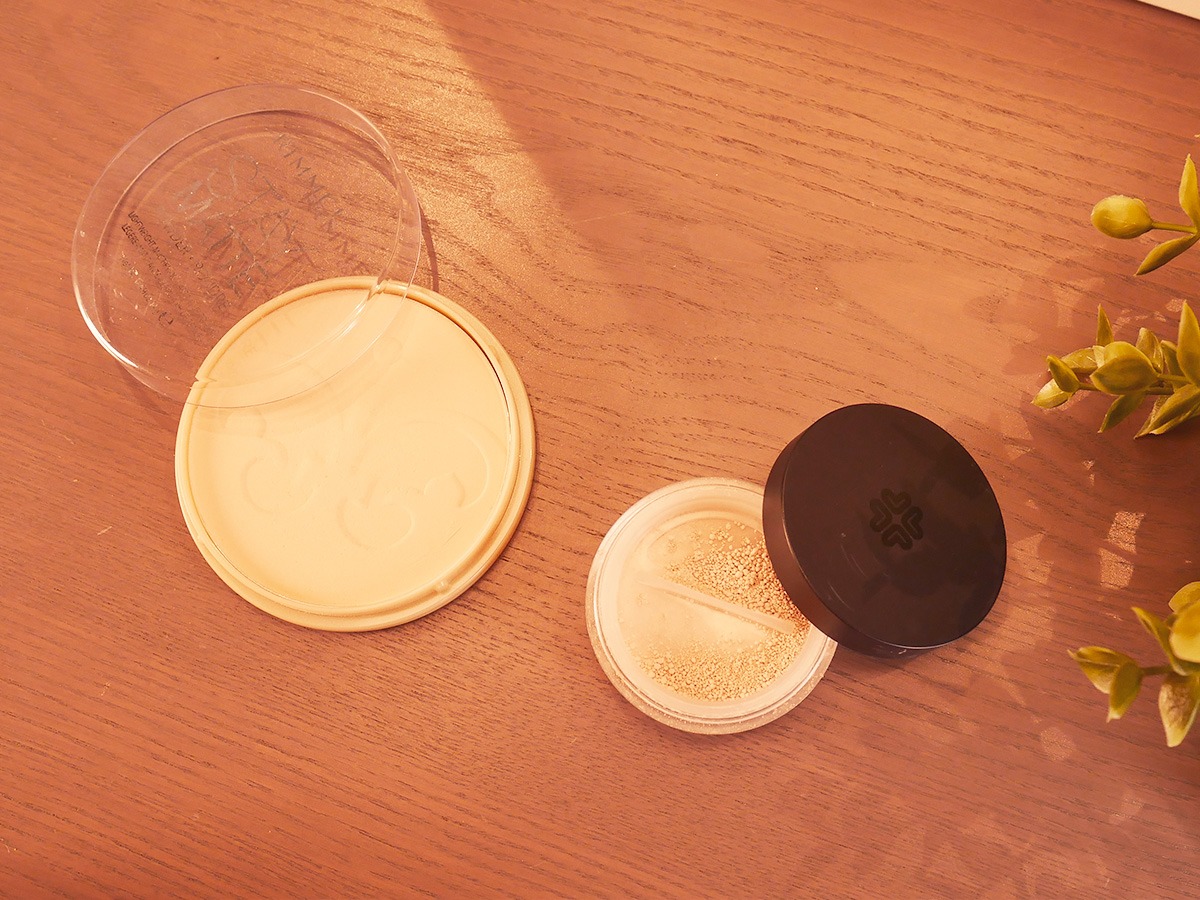 The powders come in loose (preferably with a sifter) or compact (to be applied with a brush) form.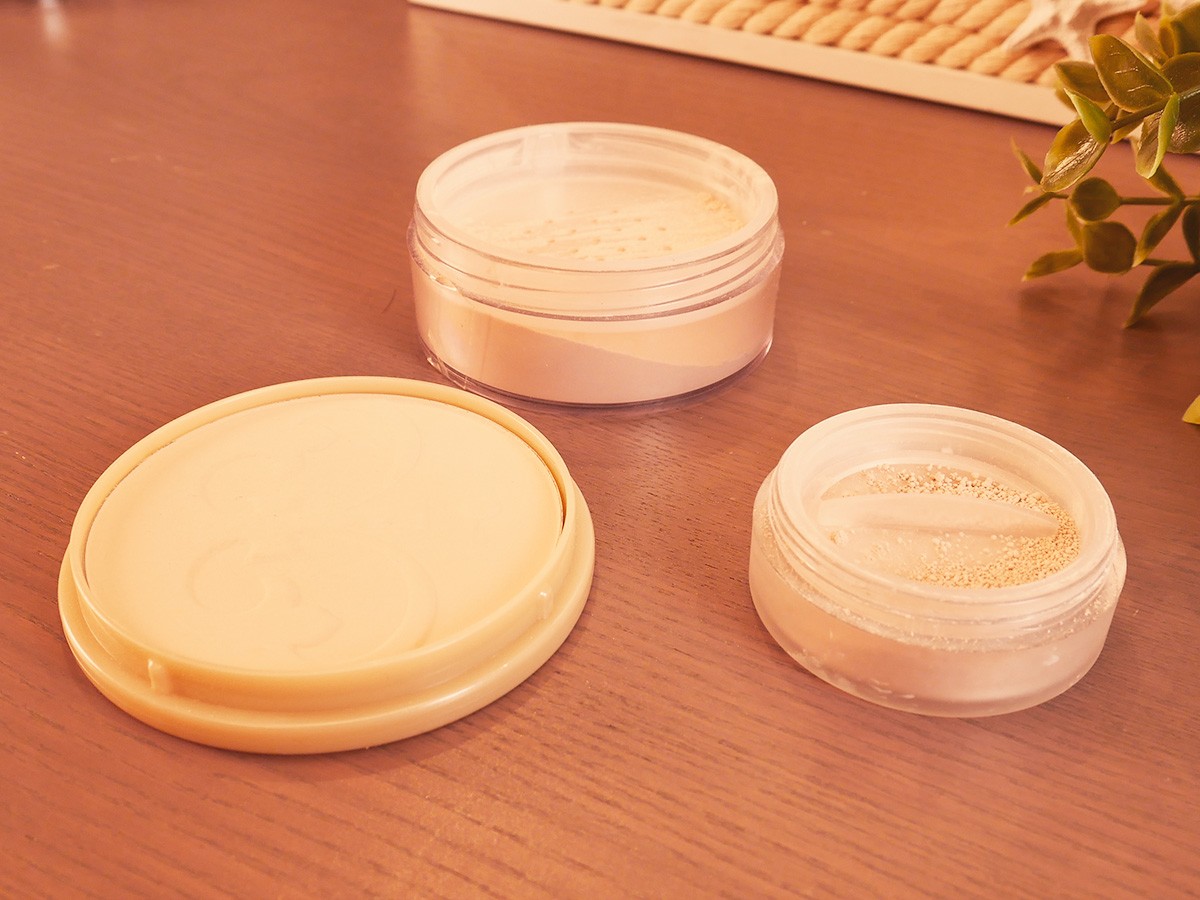 Tinted powders provide a little more coverage, but the choice of colors is often limited.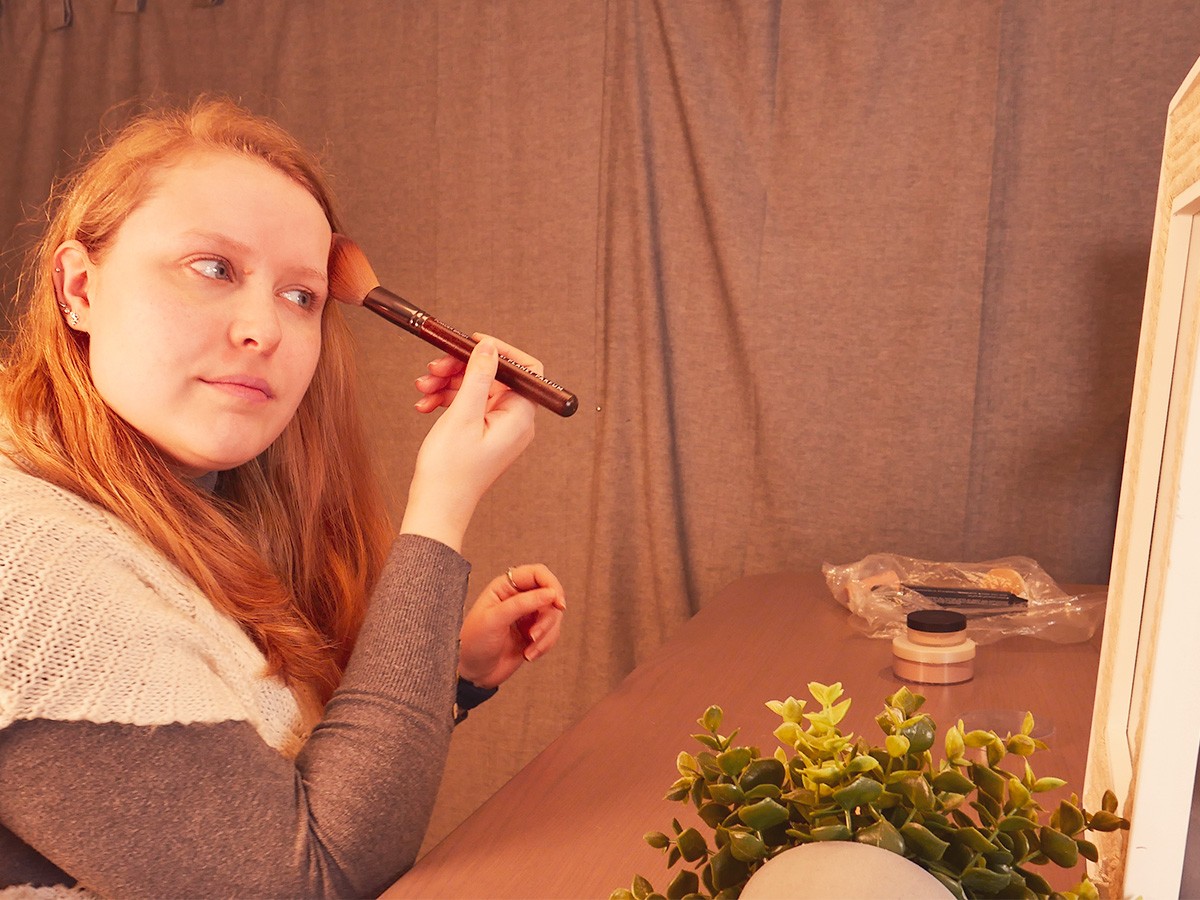 The areas to powder, T-zone or whole face, depend on your skin type.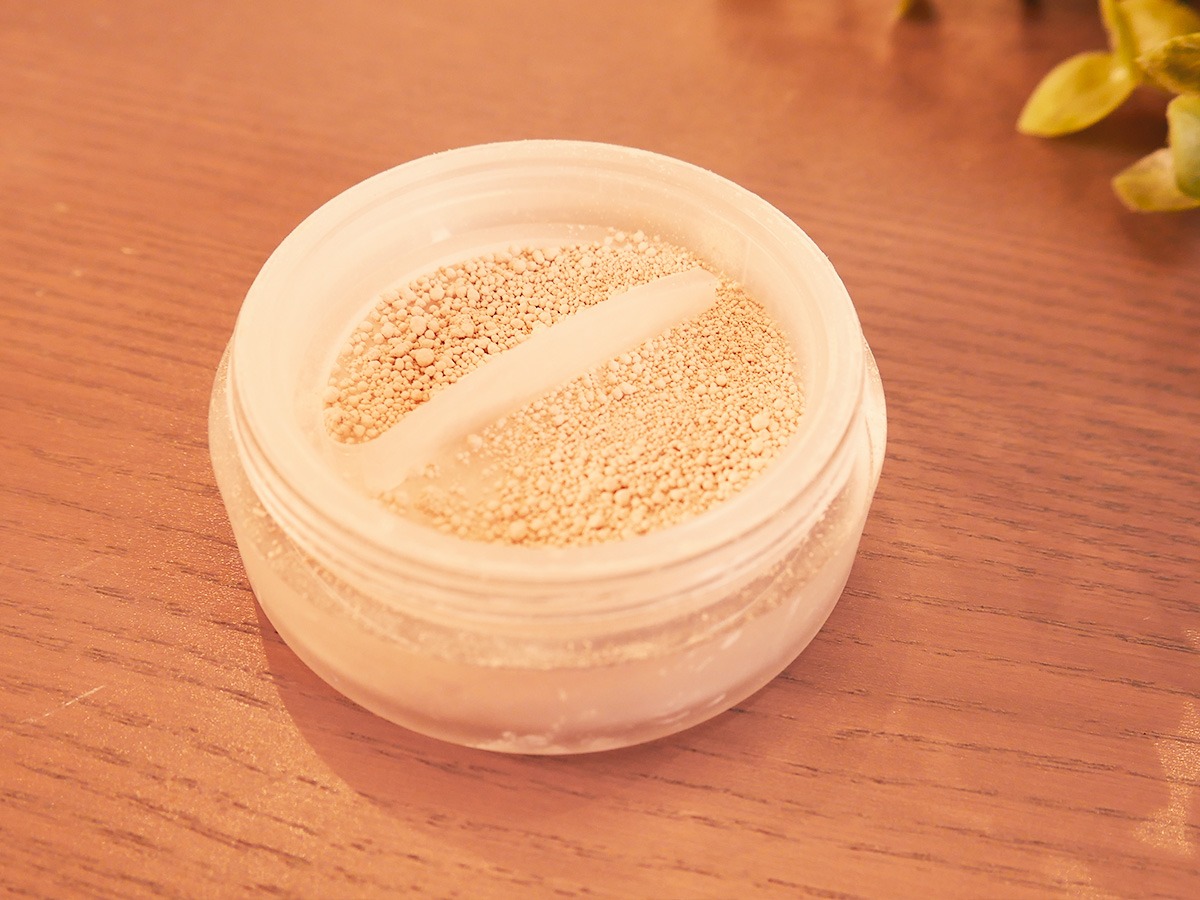 Talc, for example, should be avoided if you have sensitive skin, as it can be irritating.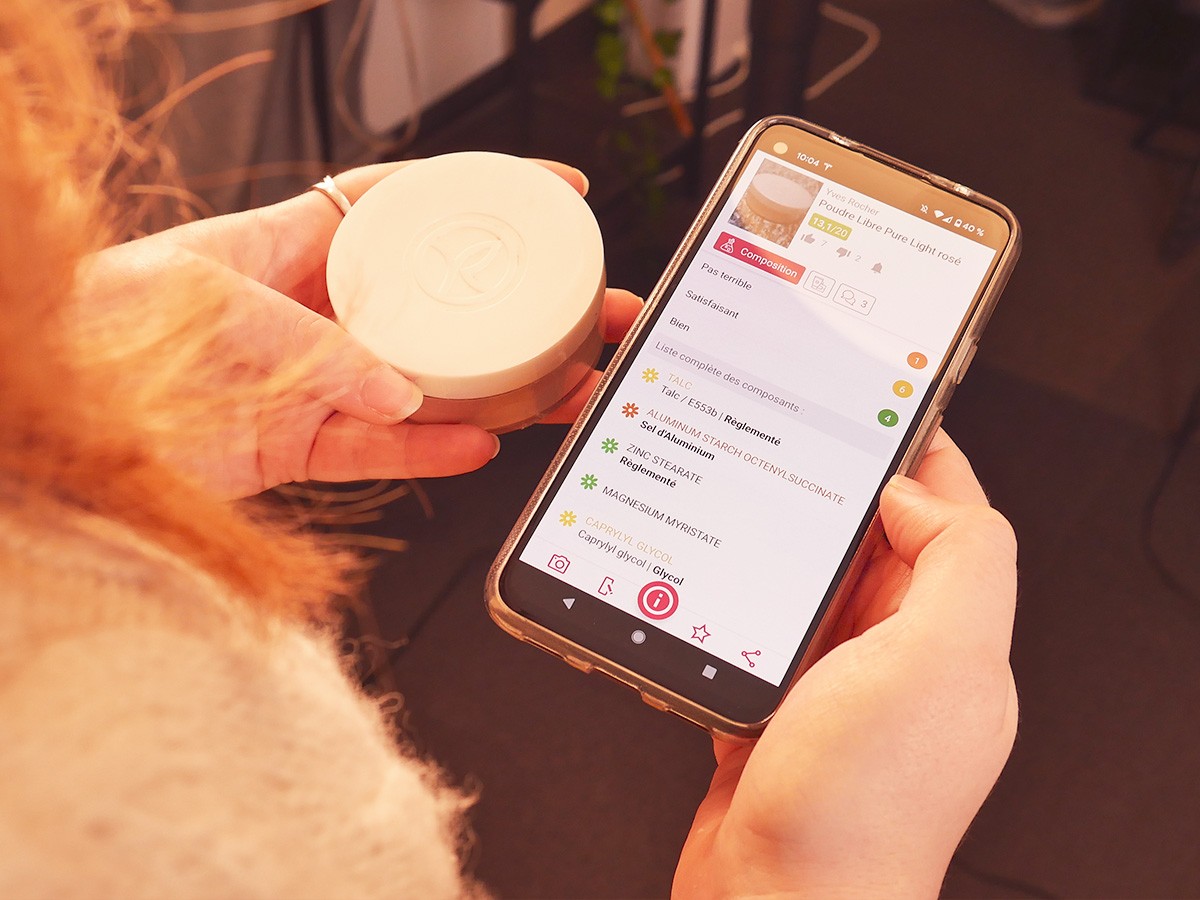 Similarly, avoid mineral colorants such as bismuth oxychloride, iron oxide or titanium dioxide.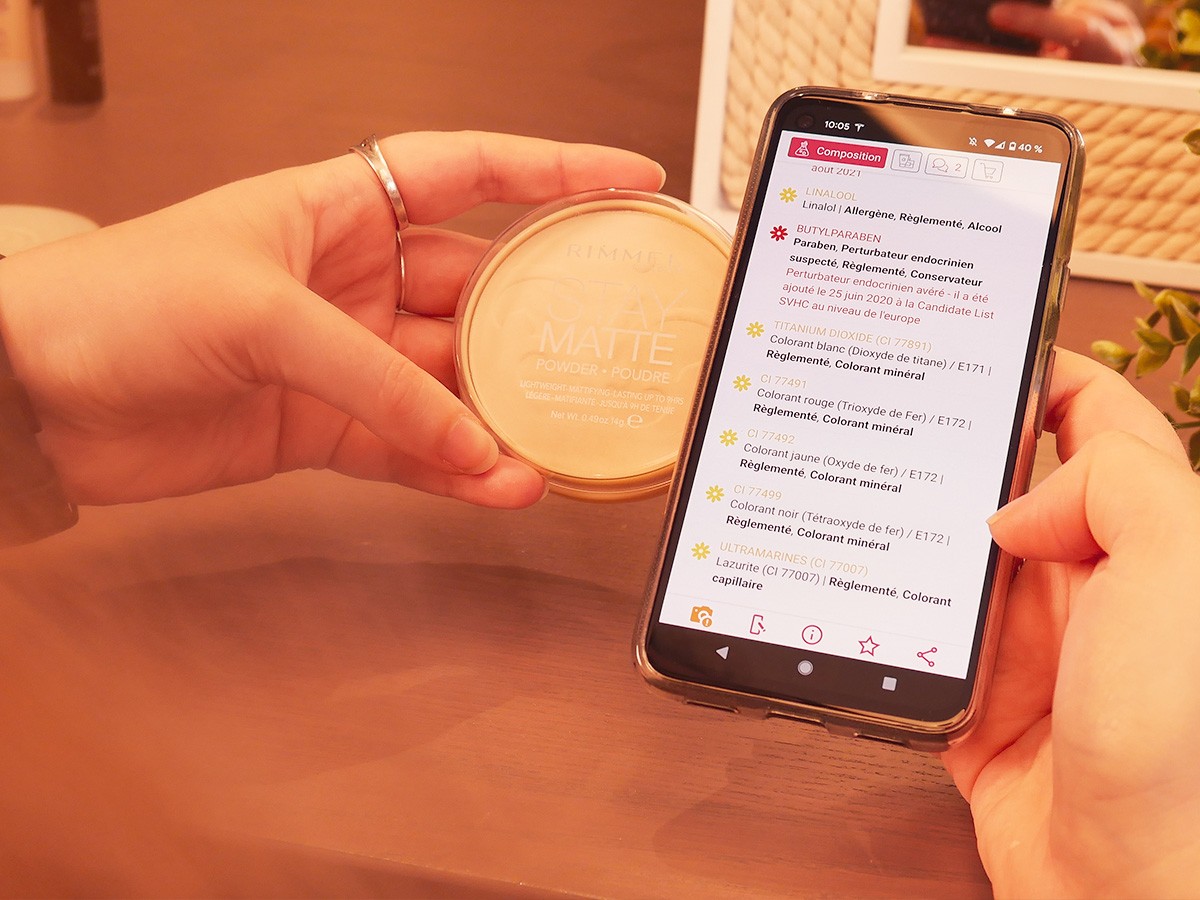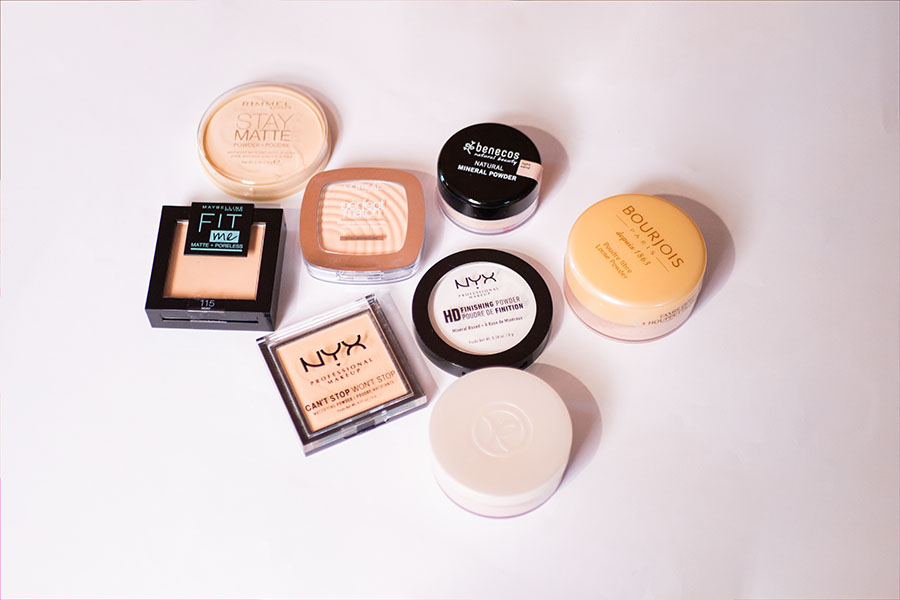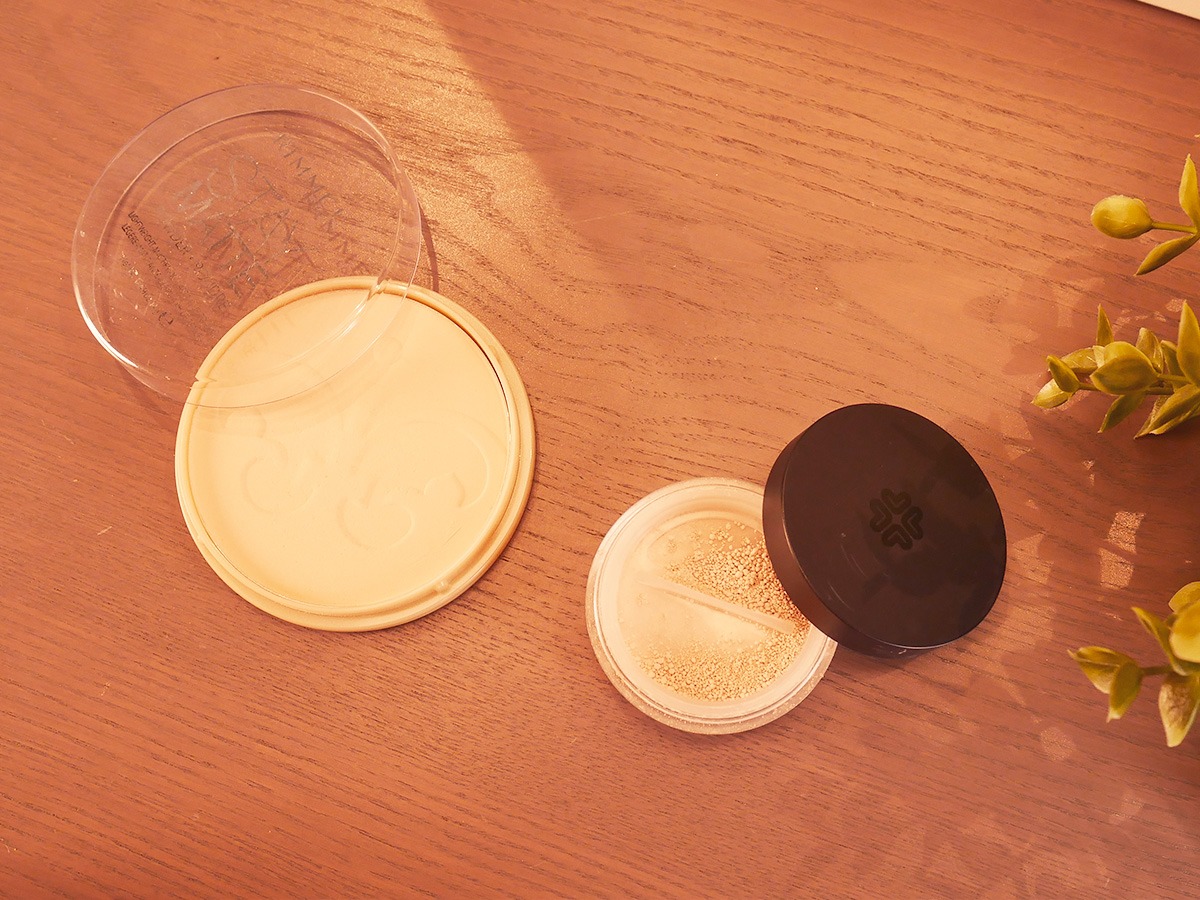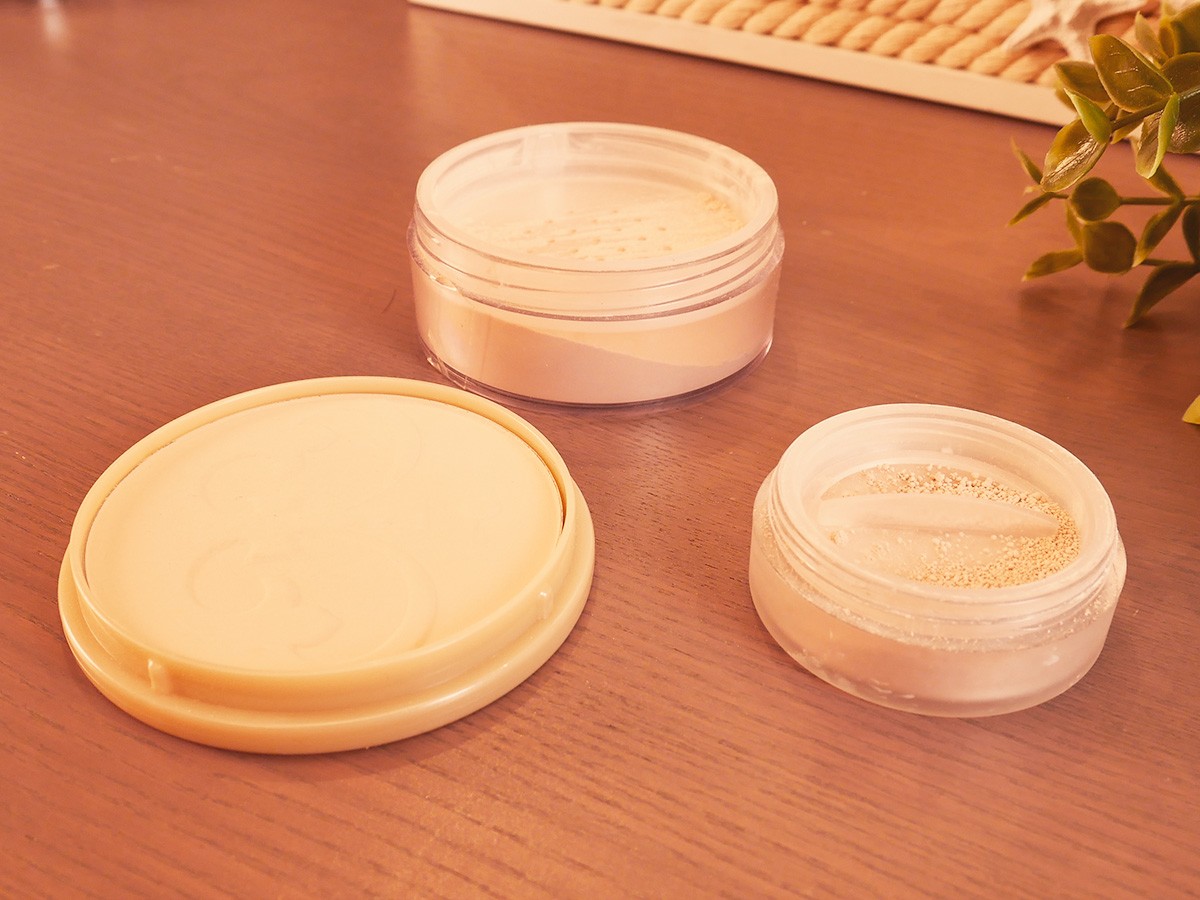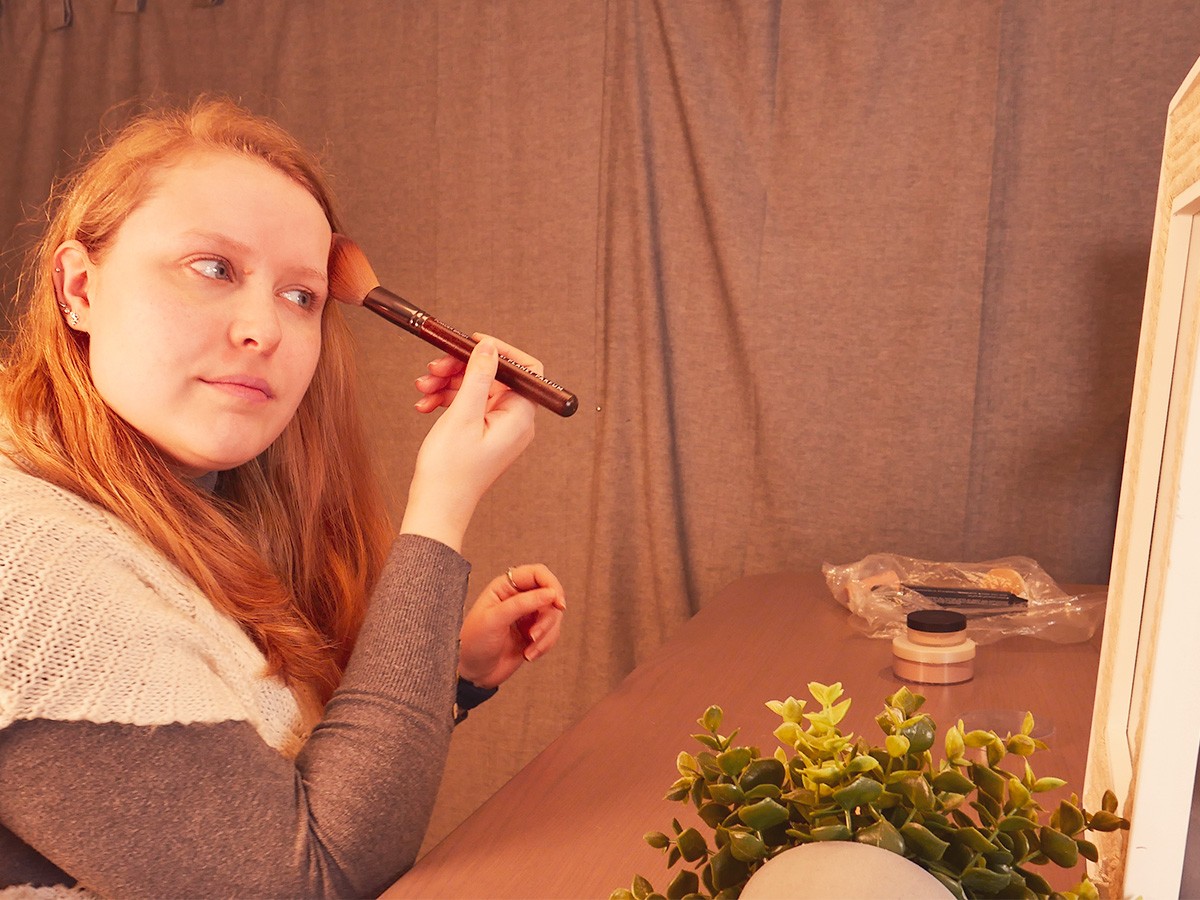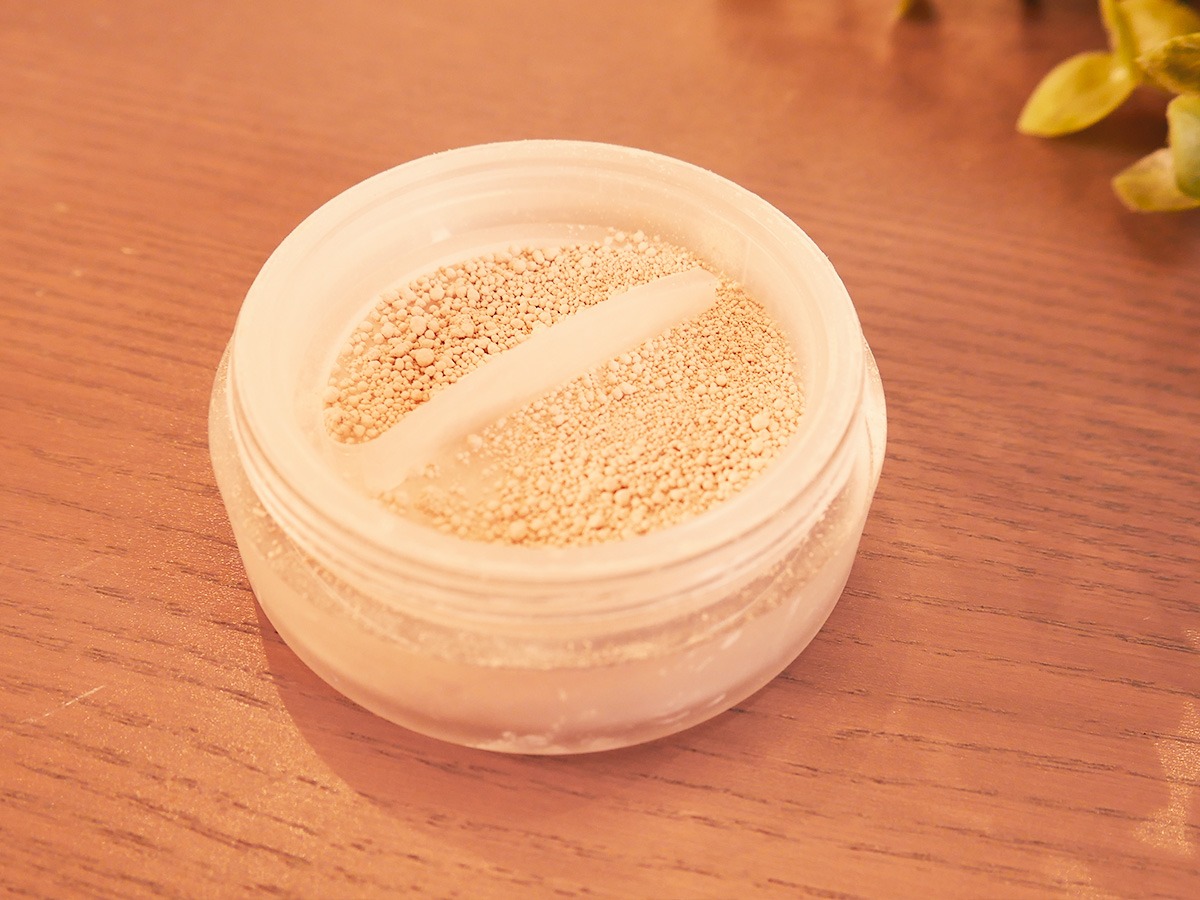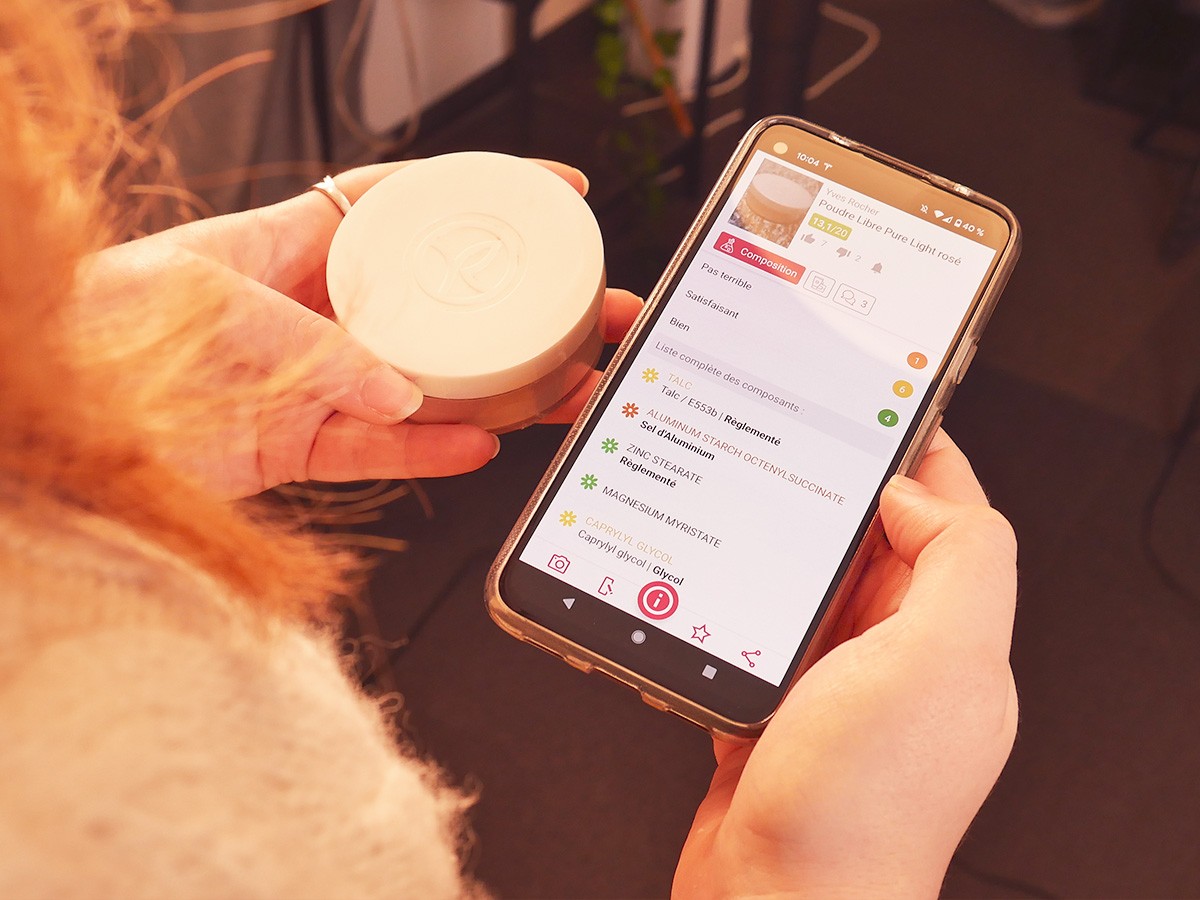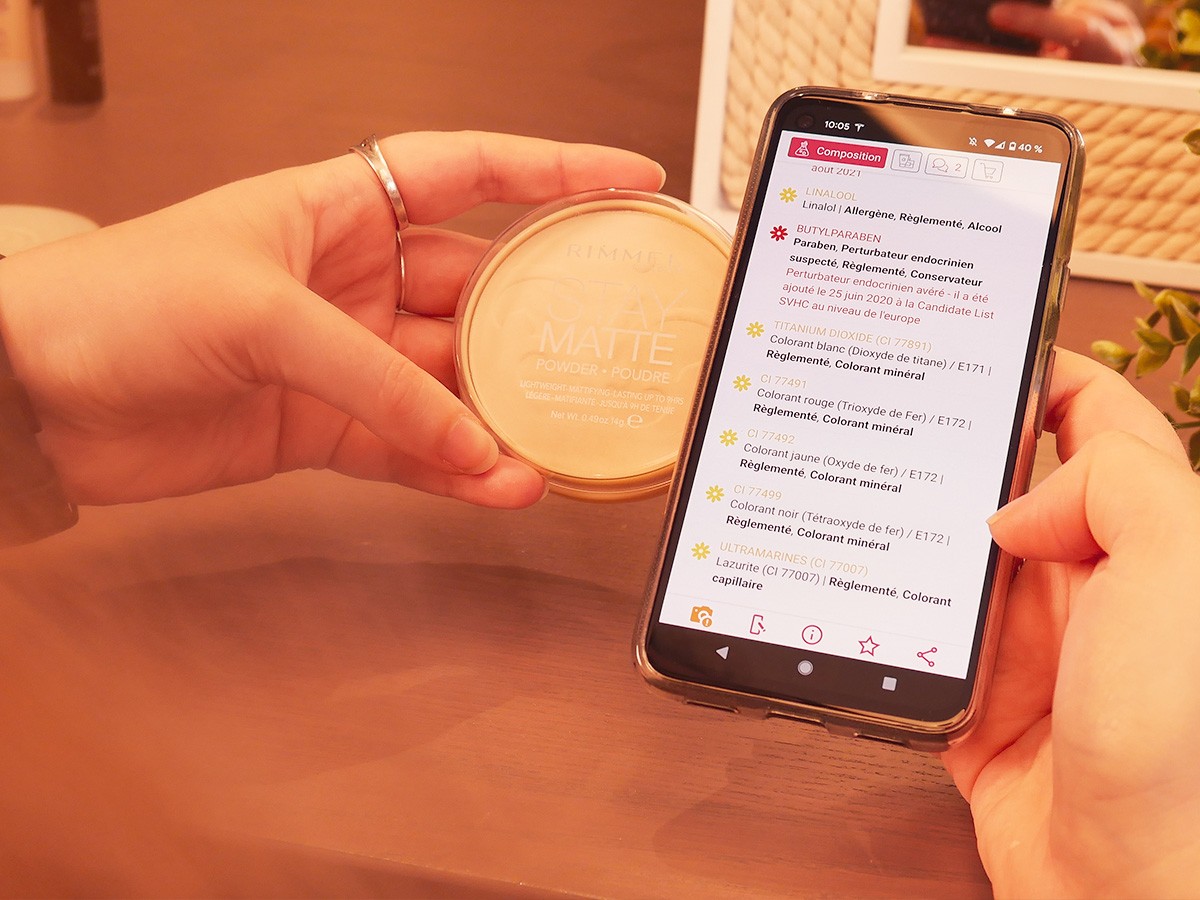 Best cheap
This is the only loose powder we recommend in this main selection. It has a near-perfect composition, good mattifying power and good hold.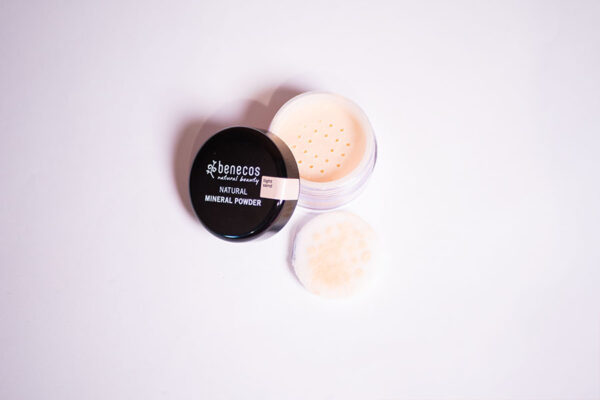 Available in 4 shades, one of which is transparent, we tested the 'light sand' color during our tests and found it lighter than it appeared online. In our case, this proved rather beneficial, as it matched our fairly fair complexion well, but we wouldn't recommend it to very pale skins for whom it will be a little too dark.
We appreciated the presence of the puff. Especially as it was particularly soft and its little string offered a good grip, making application easier.
On the other hand, as the powder was loose, it tended to 'fly' when we opened the jar. To avoid breathing it in (it may contain titanium dioxide), we advise you to turn the jar upside down (without the puff) and shake it lightly to make the powder fall into the lid. You then gently open it upside down, so the powder can be dabbed directly with the puff.
In terms of effectiveness, we're not convinced that this powder really evens out and masks imperfections as advertised. Nevertheless, we felt it mattified the complexion well. Finally, it lasted well throughout the day, even if the T-zone tended to shine a little at the end.
Alternative pas chère
With its good mattifying effect, this compact powder offers the best all-day hold at this price. It also has the advantage of being available in 8 different shades.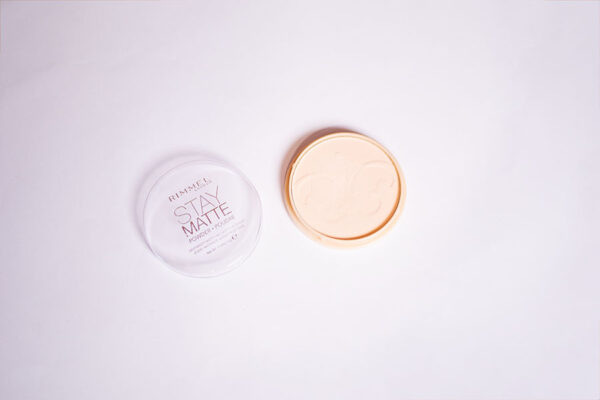 In our tests, we found this compact powder effective in mattifying the complexion and countering skin shine, even over a 12-hour day. Here, we chose the shade '001 transparent', which proved good for our fair skin. It's also available in 7 other shades on the brand's official website, but there's a lack of darker shades in our opinion.
This powder doesn't include any accessories. We recommend applying it with a brush or a soft powder puff if you have one.
However, if we've placed it as an alternative rather than first, it's because of its truly deplorable composition. Containing talc, synthetic polymers, mineral oils, silicones, parabens, suspected endocrine disruptors, allergens and the list goes on, it's clear that this powder should be avoided if you have sensitive, problematic skin or allergies. And it, too, may contain titanium dioxide.
Our selection
200+ Comparisons

2000+ Products Tested

100% Impartial
Why trust us ?
Selectos compares and tests hundreds of products to help you buy better. We sometimes receive a commission when you buy through our links, which helps fund our work. Learn more
How did we test?
In order to test the mattifying powders, we first noted which type of powder it was (compact or loose). We also noted the potential presence of accessories such as a powder puff to apply the powder or a mirror.
Next, we applied each of the powders, checking whether they did indeed manage to matify the complexion after the application of our BB cream and our anti-dark circles. We noted in passing whether they were easy to apply, but also whether you had to apply a lot before getting a good result. At the end of the day (after 12 hours), we judged whether their holdwas good or not.
Finally, we checked whether the list of ingredients was clearly indicated on the boxes and whether the composition was good or not, paying particular attention to titanium dioxide (hazardous to health when inhaled or swallowed).
How to choose your mattifying powder
While mattifying powders and other finishing powders have the primary aim of controlling shine on the face, at the same time they enable make-up to last longer, blur small imperfections and fine lines and sometimes even even out skin tone. But to keep these promises and avoid an unnatural powdery effect, it's important to choose a quality powder suited to your needs.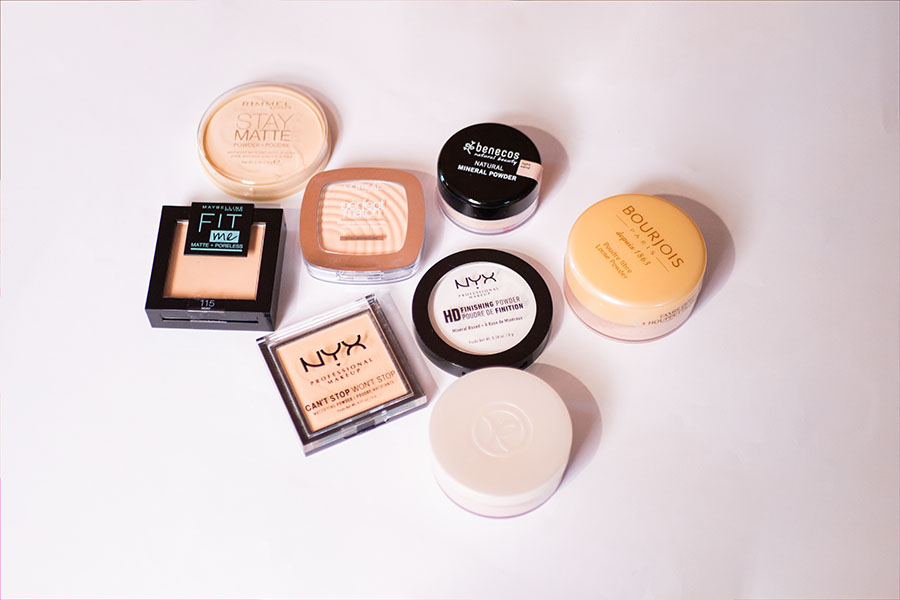 To help you make a considered choice, we recommend you pay particular attention to the following few points:
The format

: powders come in either

free

or

compact

–

or pressed form. While the latter is very practical in that it limits product dispersion everywhere when used, and is ideal to carry in a handbag for an easy touch-up during the day, loose powder remains more popular and appreciated by users. For the latter, ideally opt for a

packaging

equipped with a small sifter or a removable protective lid, which will save you from possible damage and mishaps.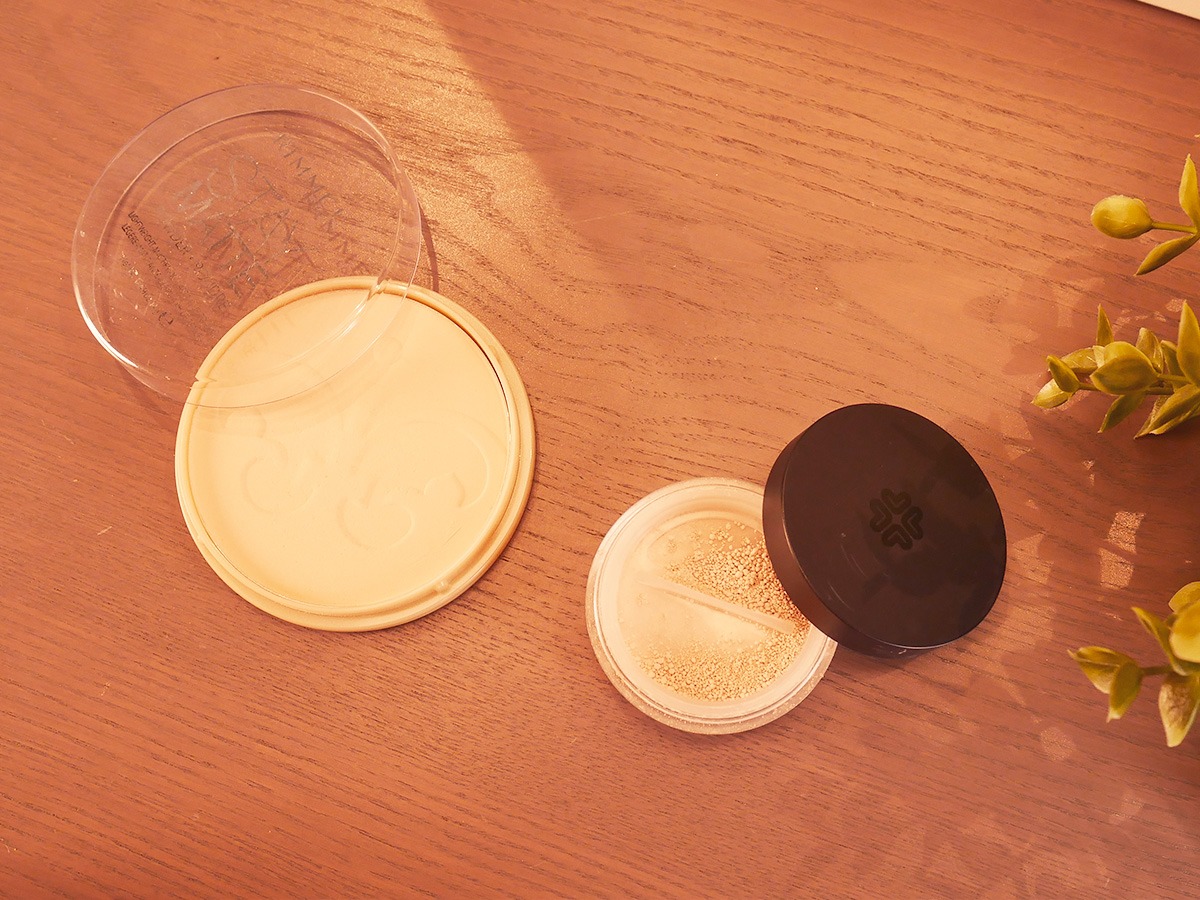 The shades

: most powders on the market are available in

transparent

or translucent versions. As a result, they are suitable for all skin tones

–

or almost all skin tones

–

, and mattify the complexion with discretion. Meanwhile,

dyed powders

are often ideal for adding a little extra coverage to the face. Unfortunately, the choice of colors is still too often limited. For a natural look, always apply powder with a light hand.

Skin type

: if you have

oily skin

and wish to control shine and excess sebum, you can apply your powder all over the face, knowing that a little touch-up may be necessary later in the day. Normal and combination

skins

can generally be satisfied with light powdering of the T-zone to prolong make-up wear, while dry

skins

should ideally favor light powders unlikely to cling to drier areas of the face. A light, very fine powder is also optimal for not marking the fine lines and wrinkles of more mature

skins

.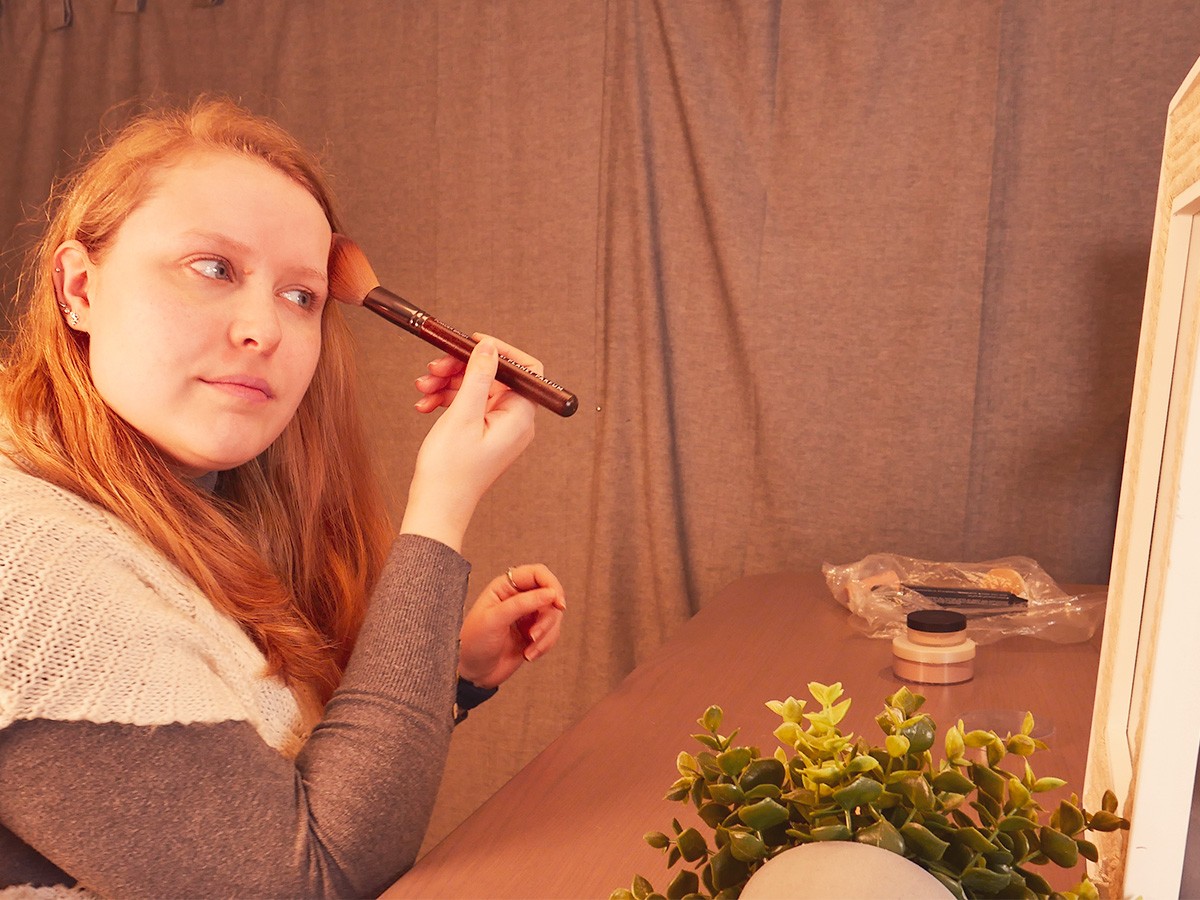 The composition

: while particular attention to preservatives and other debatable ingredients is obviously

–

as always

–

we feel it's important to highlight three components specific to powders and the controversies surrounding them:

Mica: the debate doesn't revolve around health, but rather rests on an ethical issue. This mineral, used as a colorant and/or for its sparkling effect in cosmetics, is all too often linked to child labor – particularly in poor regions of India. So, the best thing to do is to make sure that the mica used in your make-up products is ethically sourced, or even synthetic. Unfortunately, most brands lack transparency in this area.Talc: its low production cost often makes it a "filler" ingredient of choice. While it's mostly considered risky in intimate hygiene products, it's nonetheless potentially irritating to the skin in other types of cosmetics. If possible, avoid it in favor of starches, silicas or clays.Mineral colorants: most powders contain mineral colorants, such as bismuth oxychloride, iron oxide or titanium dioxide. The use of the latter is currently rather controversial, especially when it appears in products likely to be swallowed/inhaled or in nanoparticle form. If you prefer to limit the use of colorants, you may prefer transparent versions of mattifying powders.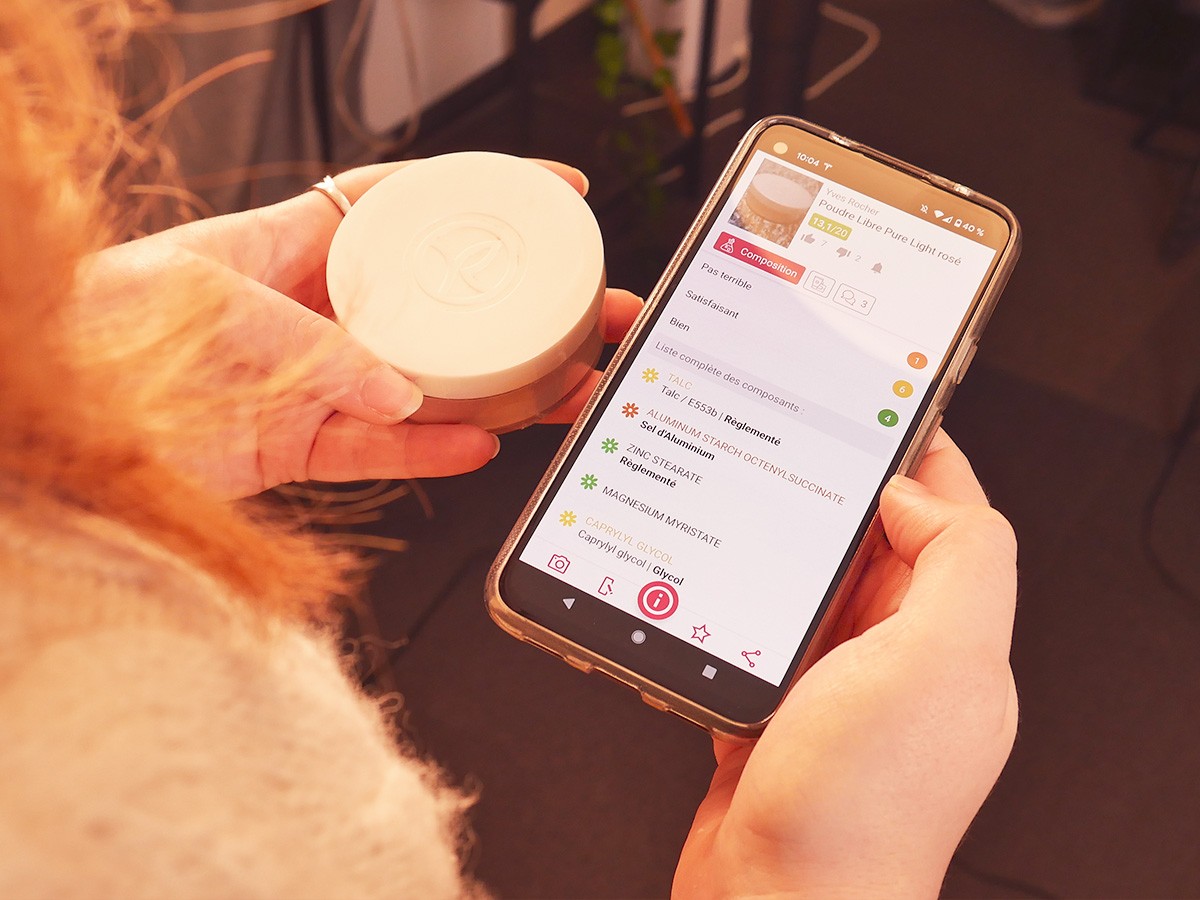 PS: for optimal powder application, take a look at our selection of make-up brushes.
Other mattifying powders we recommend
L'Oréal Paris Accord Parfait (€7.70 for 9 g at time of publication): Our third cheap choice. Despite the presence of talc (and potentially titanium dioxide), this compact powder offers a more-than-correct composition overall. It includes a mirror and a powder puff, but the latter is rather anecdotal (too small to be really practical and lacking in quality). During our tests, we found that it offered a good mattifying effect and managed to hold all day. Its texture turned out to be more powdery than creamy, contrary to what may be indicated online, but this didn't bother us on application. There are 13 different shades on the brand's official website. We tested the '1.R Ivoire Rosé' and it suited our fair skin. If we preferred Rimmel's shade, even though its composition is much better, it's because we judged its mattifying effect to be a little less good.
NYX Professional Makeup Can't Stop Won't Stop Mattifying Powder (€8.95 for 6 g at time of publication): Only compact powder without titanium dioxide. This turned out to be the only compact powder not to include titanium dioxide of all those we tested. It's available in 12 different shades on the official NYX website, and some of them are really dark for once, which is quite rare and can be matched to a wider range of skin tones. For our tests, we chose the 'light' one and it suited our fair skin. Its extra-powdery texture was very easy to pick up with a brush and applied easily. We found that it mattified the complexion well, but could have been more long-lasting. Indeed, the T-zone was a little shiny at the end of the day, which didn't allow us to include it in our main selection.
Yves Rocher loose powder (€17.99 for 15g at time of publication): A titanium dioxide-free loose powder. Available in a single color, this powder has a fairly light, slightly pinkish tint. In our tests, it went well with our fair skin, but we doubt this will be the case for darker or more matte skins. We appreciated the presence of the puff. Especially as it's quite practical in terms of its size and the presence of the string that lets you slip your fingers into it for a better grip. While we didn't notice any blurring effect, it did manage to mattify our skin after the application of our BB cream, without having to apply a lot. We also found it to offer good staying power throughout the day. Finally, its composition is correct, without being perfect (contains talc), and it doesn't contain titanium dioxide.
Other mattifying powders tested
NYX Professional Makeup HD Finishing Powder (€8.95 for 8 g at time of publication): Not only did this finishing powder fail to really mattify our complexion during our tests, it also didn't last all day.
Bourjois Poudre Libre (€12.00 for 32 g at time of publication): This powder wasn't the one that mattified the complexion the most during our tests. What's more, it didn't hold up well over the day, and we observed much more shine than with the other powders.