Updated on May 30, 2023
After spending 9 hours comparing 29 popular highlighters and testing 8 of them, we have concluded that
Nyx Highlight & Contour Pro
offers the best value for money.
Our choice, Best mid-range
The advantage of this palette is that it comes with two different satin highlighters and two others to suit more skin types. Plus, it also includes two bronzers and two contours for a complete make-up look.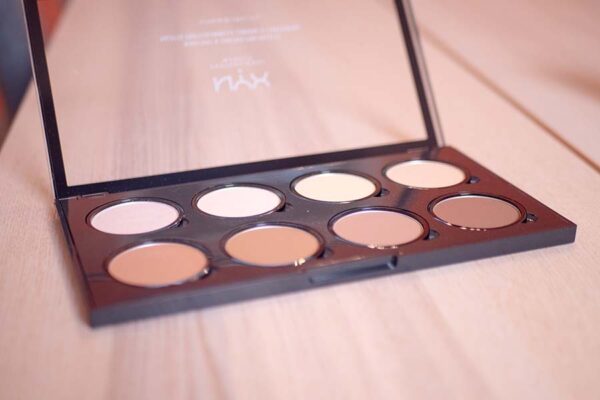 Ideal for all skin tones, this palette contains two different shades of bronzer and contour to suit different skin tones. In our tests, the two light shades were perfect for our fair skin. It's also worth mentioning that the palette includes two matte and two satin highlighters, which allowed us to set our make-up perfectly. We particularly liked the light satin for its luminous tone. It lasted all day without smudging. As for the packaging, the palette is made of plastic, but it seems sturdy. The makeup is very powdery, so we recommend using a brush rather than a sponge. Finally, the palette as a whole is not made with the best ingredients (synthetic polymers, silicone, aluminium salts, mineral dyes, etc.). If you have particularly sensitive skin or are prone to reactions, choose another product.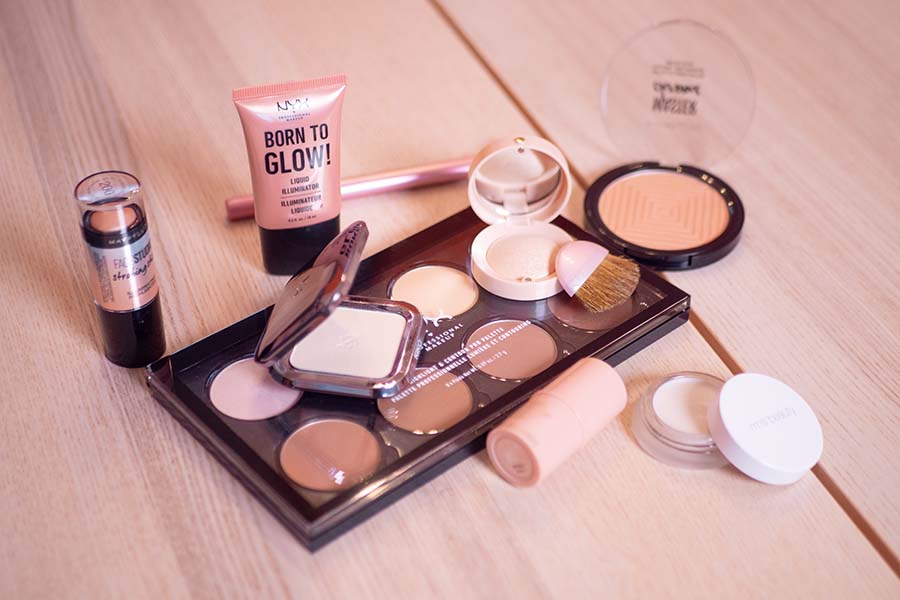 The different highlighters we tested.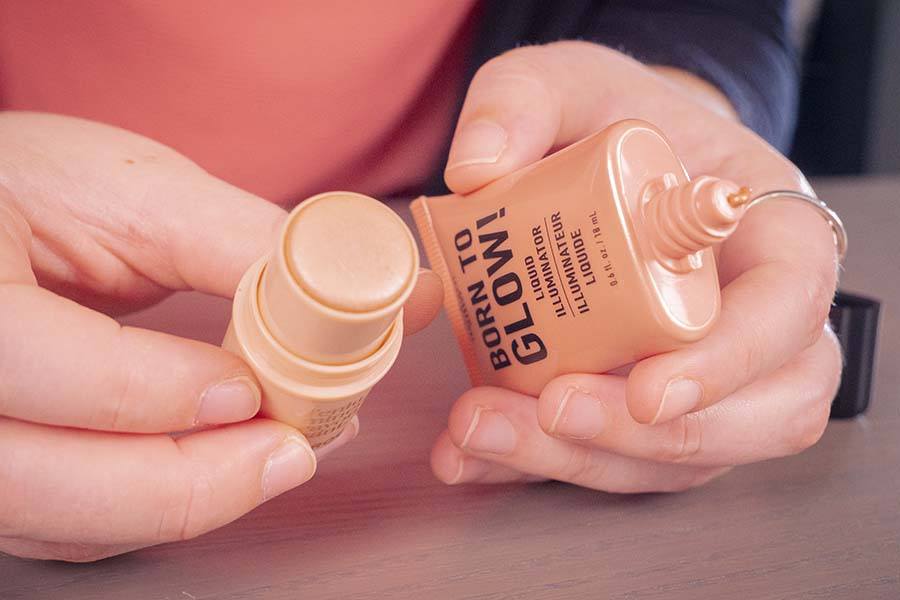 They are available in powder, liquid, cream or even solid stick.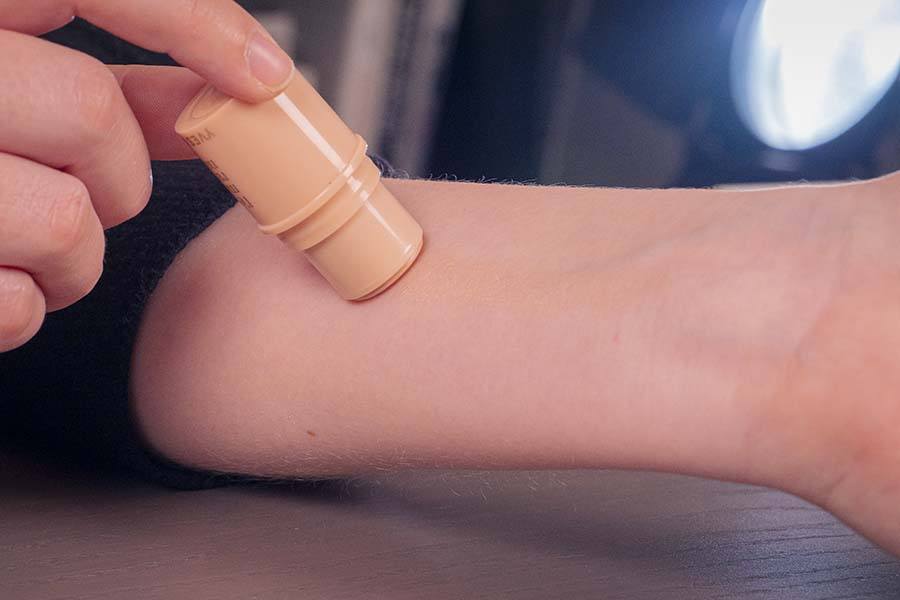 For a natural look, choose a highlighter that matches your skin tone.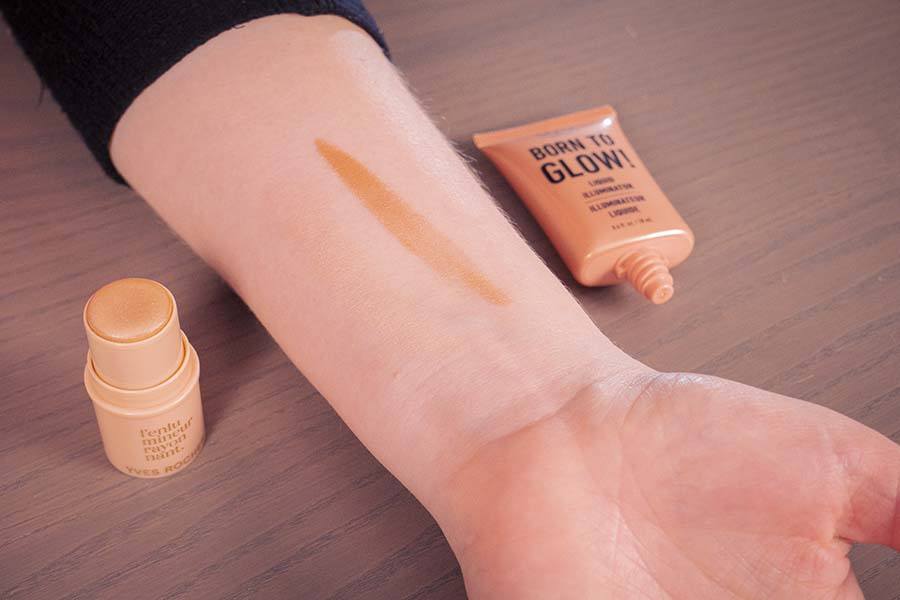 However, some products offer multiple highlighters and bolder colours.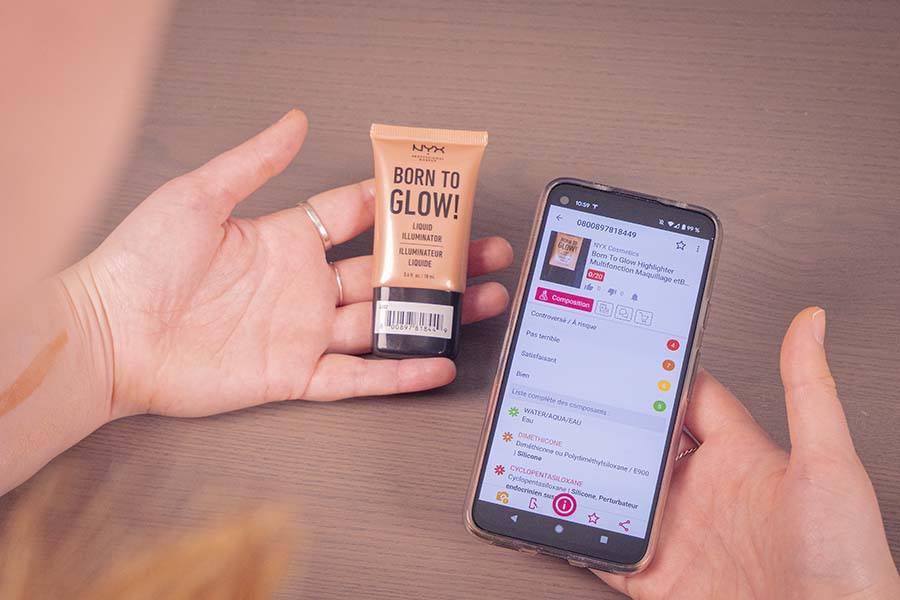 As always with cosmetics, we advise you to check the composition of the product you are going to use.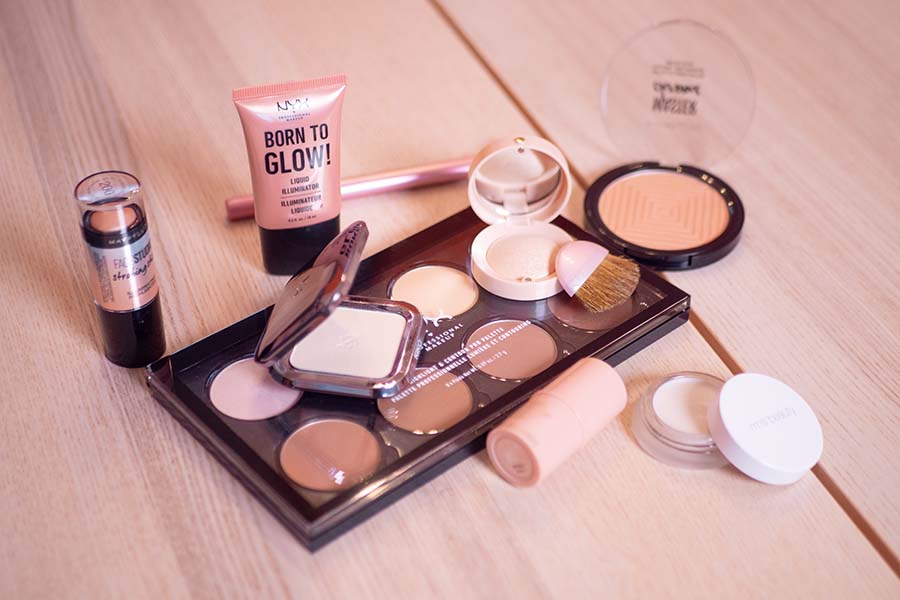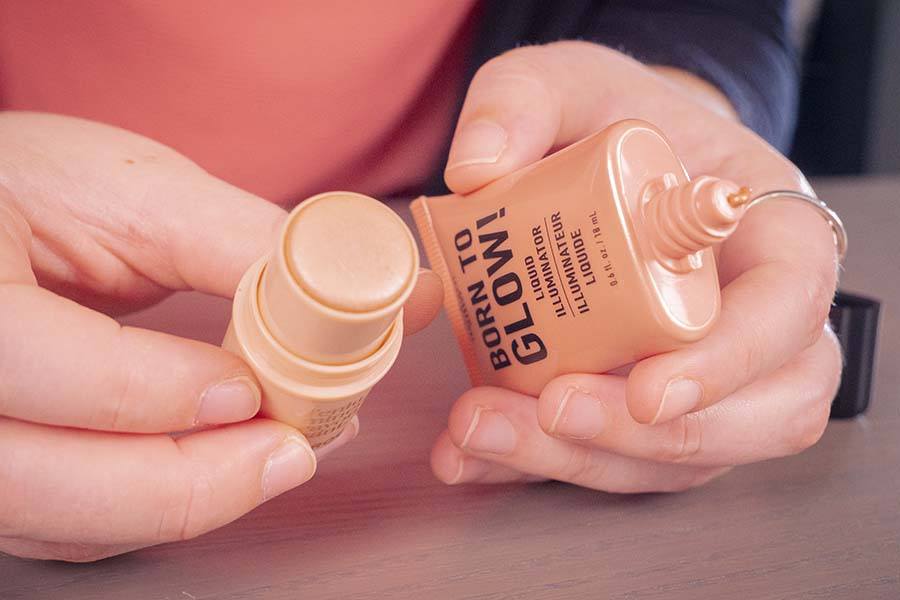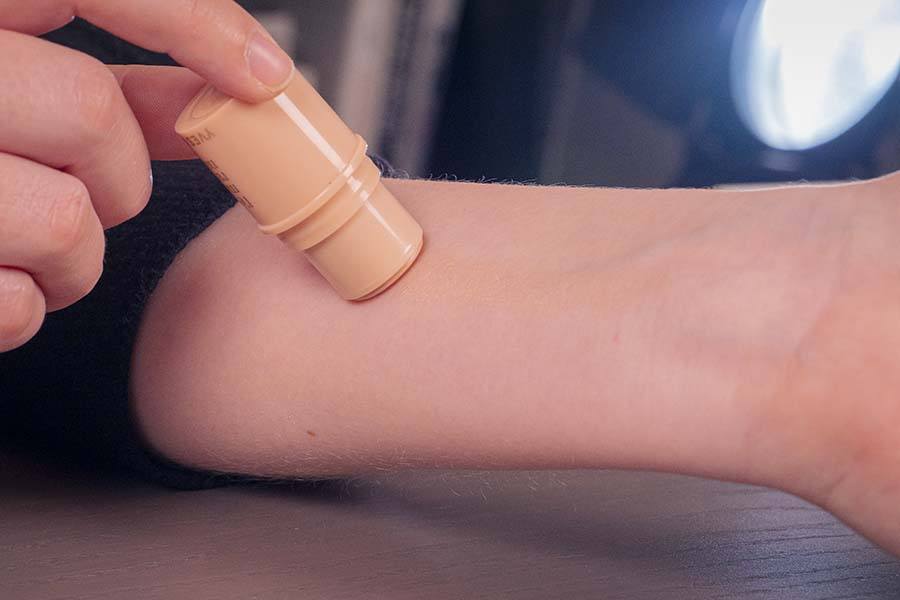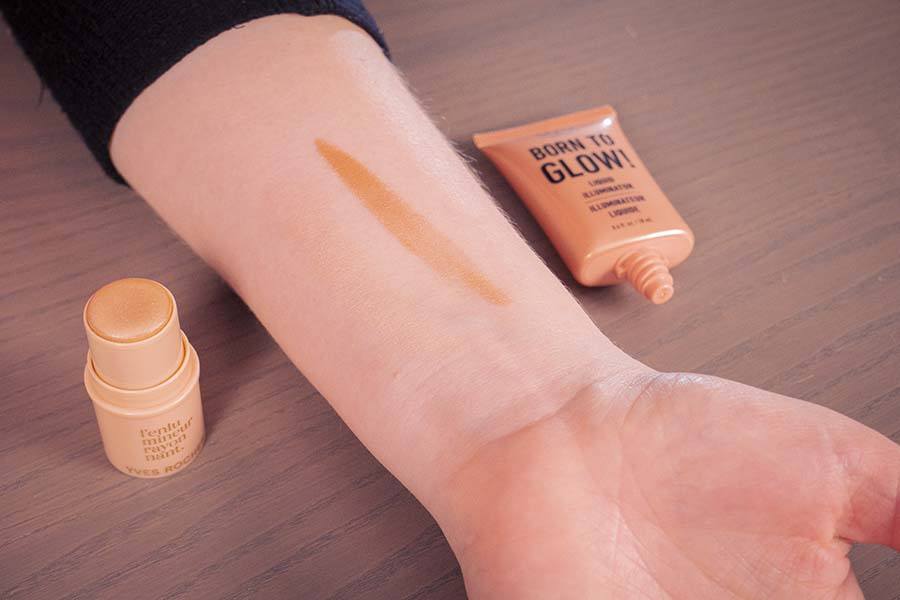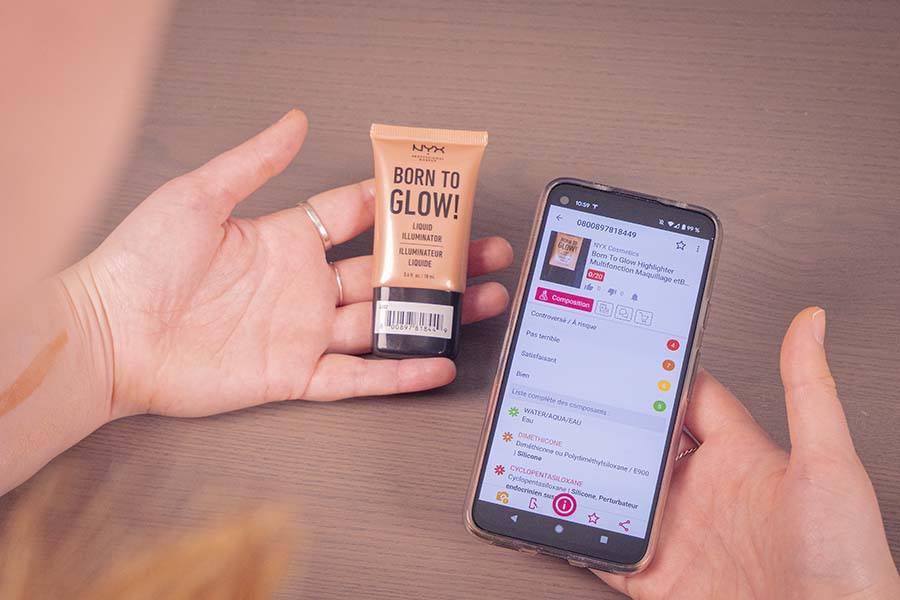 Best budget
This highlighter is more pronounced than the others, provided you use enough. Its compact format makes it very convenient to use, and although its composition is far from good, it is the best in its price range.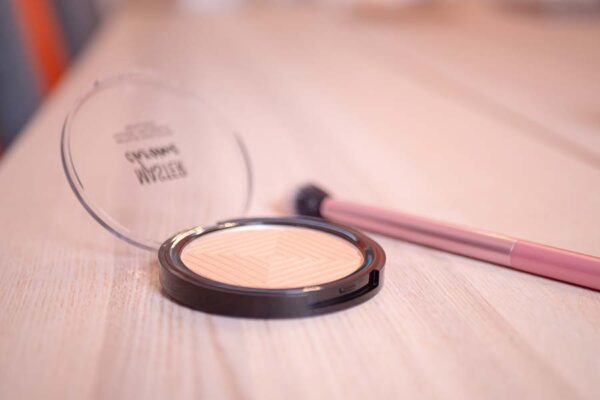 Very popular with users, it won The Beauty Expert's "Allure" award in 2018. Available in 4 colours, the Gold 100 shade of this highlighter seduced us with its pronounced pigmentation (more than others) and its good "gold effect". On application, we found its effect to be more dewy than shimmery. It is easy to apply with fingers or a brush, but it is not recommended to use a sponge. In addition, its plastic packaging is not as resistant as others. Finally, although its composition is better than other products in this price range (it includes vitamin E), it is far from good.
Best high-end
Extremely popular, this highlighter is designed to enhance make-up and give the skin a flattering healthy glow effect. In cream form, it has an excellent composition.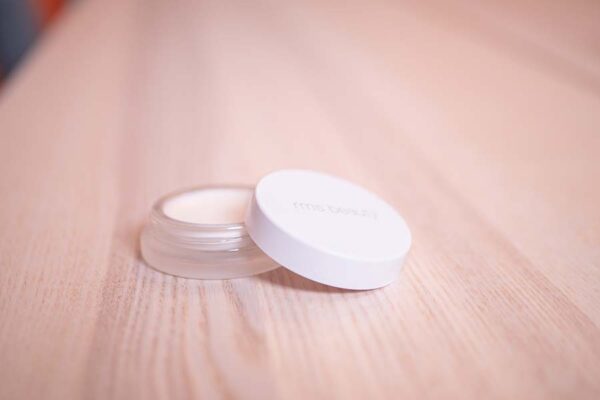 It's the ideal choice if you're looking for a product that adds luminosity while remaining transparent. When we applied it, its creamy texture gave a very natural glow and a "wet skin" effect. That's why it's perfect for those who prefer a no-makeup look. It is available in 5 shades (including the most pink and golden ones). Please note that it is better to apply the lighter shade with your finger than with a brush. The latter was immediately tinted with the colour left on the brush we used. Its composition is exemplary, minimalist and certified organic (with vitamin E, coconut oil, and castor oil). Although the price is a little high, it is an economical choice in the long run, as you don't need to use a lot of it. Finally, it is the only one in this selection whose packaging combines glass and plastic.
Budget alternative
It is the only highlighter stick in the selection. Thanks to this format, it offers unbeatable value for money. It is applied in a single stroke and can be lightly blended with the fingers.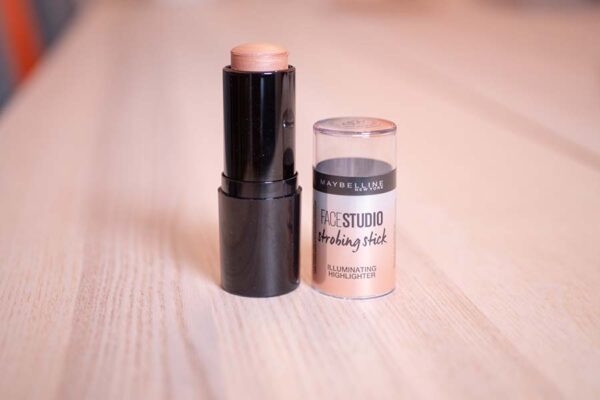 During our tests, we found this highlighter stick to be super convenient. Thanks to its format, all we had to do was draw a line on our cheekbones and blend it a little to get a perfect result. The Medium Nude Glow shade we tried was very pronounced, pigmented and bronzed. There are also two other shades: Light Iridescent and Dark Gold. We found the creamy texture to be more oily than expected and a little greasy. In the end, the hold was still very good. In our opinion, the plastic packaging could have done with a slightly thicker cap. Finally, its biggest flaw remains its composition, which includes several synthetic polymers, oils and mineral dyes, as well as silicone and quaternary ammonium…
Our selection
200+ Comparisons

2000+ Products Tested

100% Impartial
Why trust us ?
Selectos compares and tests hundreds of products to help you buy better. We sometimes receive a commission when you buy through our links, which helps fund our work. Learn more
How did we do the tests?
To test the highlighters, we started by examining their packaging (how practical it was to open, the presence and quality of a brush, and the material of the packaging…). Next, we evaluated their format (compact, cream, powder, etc.).
We then included them in our make-up to assess their ease of application (with a brush or fingers) and their pigmentation (how much to apply so that it is noticeable and natural), as well as their staying power and hold throughout the day. We also tested them on the arm to get an even more accurate view of each product (more or less pigmentation, shine, whether the shade was lighter or darker…). Finally, we examined their composition.
| Name | No. of shades | Format | Dress | Composition |
| --- | --- | --- | --- | --- |
| NYX Professional Makeup Highlight & Contour Pro | 4 (on the palette) | Compact, powdery | 5/5 | 2/5 |
| Maybelline Master Chrome Metallic | 4 | Compact, not too powdery | 4/5 | 1/5 |
| RMS Beauty Luminizer | 5 | Jar, cream | 4/5 | 5/5 |
| Gemey Maybelline Master Strobing Stick | 3 | Bar, cream | 4/5 | 0/5 |
| Nyx Born To Glow ! | 4 | Highly liquid | 5/5 | 0/5 |
| Yves Rocher Illuminator Stick | 2 | Bar, cream | 4/5 | 4/5 |
How to choose your highlighter?
Designed to highlight and illuminate specific areas of the face for a healthy glow, highlighters have been one of the hottest beauty trends in recent years. But with so many different effects, textures and finishes, it can be difficult to choose the right one.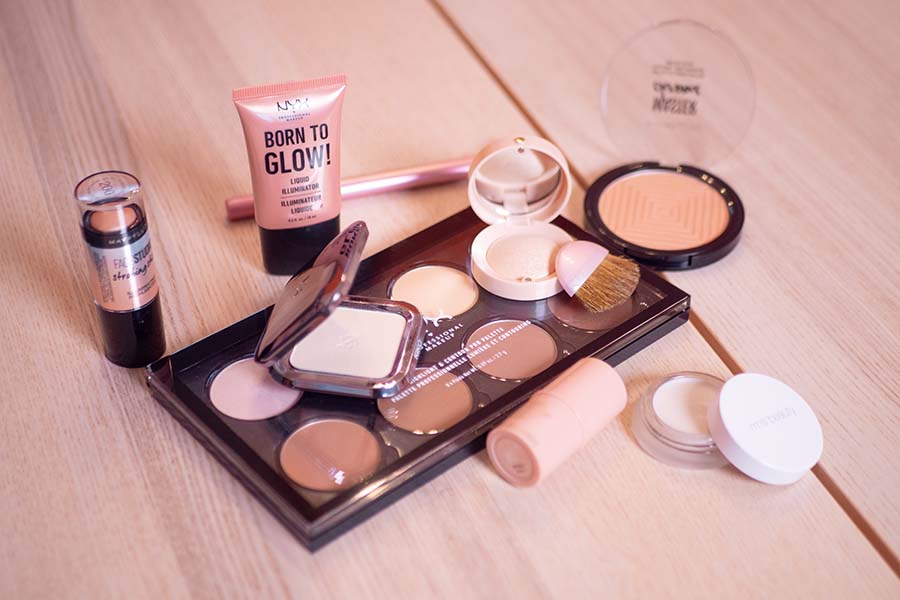 Here are the most important aspects before making your choice:
Textures: there are highlighters in powder, liquid or cream form. Although the latter two tend to look more natural as they blend more subtly into the skin, they do not always have the long-lasting effect of powders. Be sure to match your make-up to your skin type. Some cream highlighters are not suitable for oily skin – on which they adhere less well – while some powder highlighters can accentuate dryness or imperfections.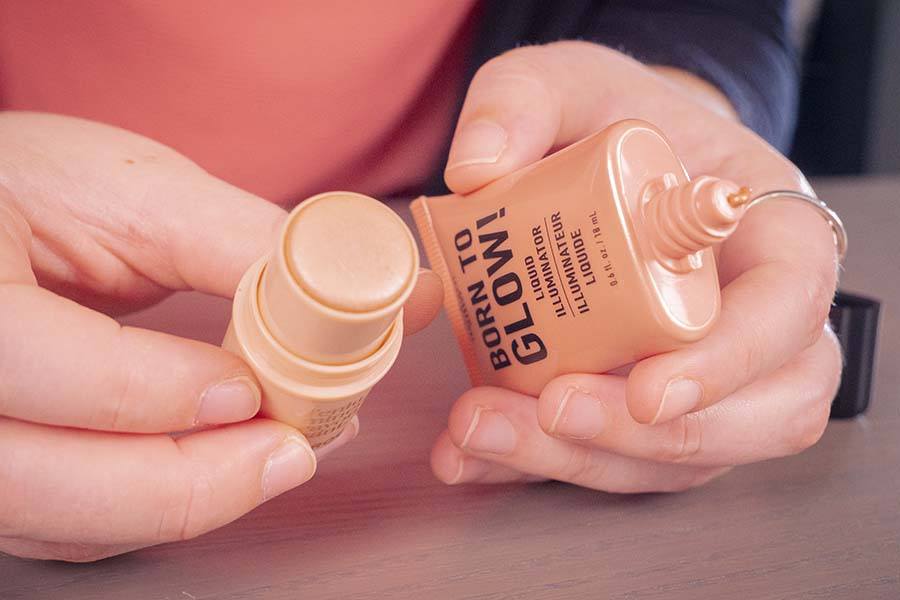 Shades and finishes: to achieve a natural look, it is necessary to match the colour of the highlighter to the skin tone. That said, some products focus more on transparency and shimmer than pigmentation, making them ideal for a wider audience. While most highlighters tend to be neutral and/or classic (champagne, pink, gold, etc.), others do not hesitate to experiment with contrasts, offering products with multiple highlights and bold colours. Finally, the finishes are equally varied: reflective, shiny, metallic… there is something for everyone.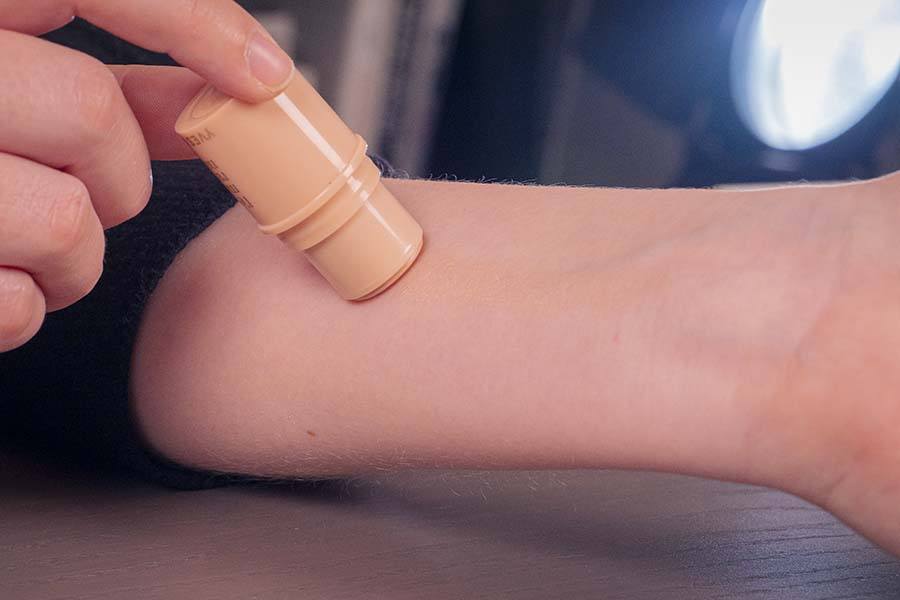 Application: As a reminder, a highlighter is used to accentuate areas of the face that naturally catch the light. It is usually applied mainly to the top of the cheekbones and nose. Some people use a little product on the forehead, chin or upper lip, or even under the brow bone and on the inside of the eyeball to wake up the eye. Depending on the texture you choose and the result you want, you can apply it with your finger, a sponge or a brush.
Other highlighters we recommend
Nyx Born To Glow ! Liquid Iluminator (£10.10 upon publication): an intense shade for incredible hold. This was the product with the most pronounced shade we tested. In our case, the colour was quite close to bronze, but it is also available in 3 other colours. Very liquid, we applied this highlighter with our fingers, but also with a brush and sponge. Very little product is needed to make it visible, and although the effect was a little less natural than others, it was able to stay on for most of the day. Finally, its biggest flaw is its composition, as it contains a large number of elements that are not recommended for our skin (silicones, several suspected endocrine disruptors, mineral oil, surfactants, etc.).
Yves Rocher Stick L'Enlumineur (£10.50 upon publication): a 2nd stick alternative. Available in 2 shades, we tried the pink highlighter, which gave us a more natural and luminous effect. Despite this, we found the shade to be quite pronounced, and it managed to last all day long. Thanks to this colour, its stick format is even more practical than the other one, as you don't even need to blend it. We found the texture to be more solid and a little less creamy than the Maybelline stick. Finally, Yves Rocher's L'Elumineur has a much better composition than Maybelline's, this time including coconut oil, castor seed oil, beeswax, sunflower wax and Candelilla wax, as well as vitamin E.
Other highlighters tested
Bourjois Paris – Le Petit Strober (£7.99 upon publication): this highlighter comes with a brush in its small packaging, but it's so bad that it's simply useless. Also, the make-up itself is not up to par with the others we've tried: it doesn't stay on as well, and the shade is not as pronounced.
KIKO Milano – Glow Fusion Powder Highlighter (£11.86 upon publication): this highlighter is not very pigmented. As a result, we had to apply a lot before we saw a decent result, which takes time and wears out the case quickly.
Translated by Selectos