Published on August 29, 2023
After testing 8 of the most popular blushes online, we've determined that
Benecos
is the best thanks to its excellent hold, pronounced pigmentation and exemplary composition. And if you're looking for a solution that includes a good brush and a mirror, it's the one from
L'Oréal Paris
that we recommend.
Our pick, Best cheap
This compact powder blush shines with its excellent composition, pronounced pigmentation and exemplary all-day wear.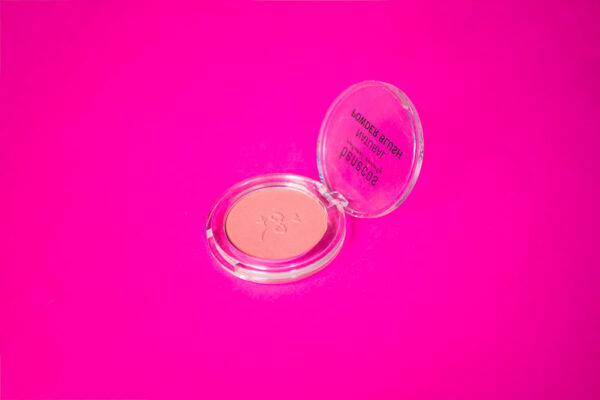 The real strength of this blush is its more natural composition, containing no silicones, parabens or other such irritating or harmful products.
However, the brand has only declined it in 2 shades, which doesn't leave much choice. Here, we tested 'Mallow Rose', which is highly pigmented and leans a little more towards mauve than pink. As a result, you should use very little. All the more so as its very powdery texture is easily picked up with a brush.
Note that we applied it in the morning and in the evening, after more than 12 hours, the rendering was still the same. Finally, all it needs is a list of ingredients on its case, a little mirror and a puff or brush to be truly perfect.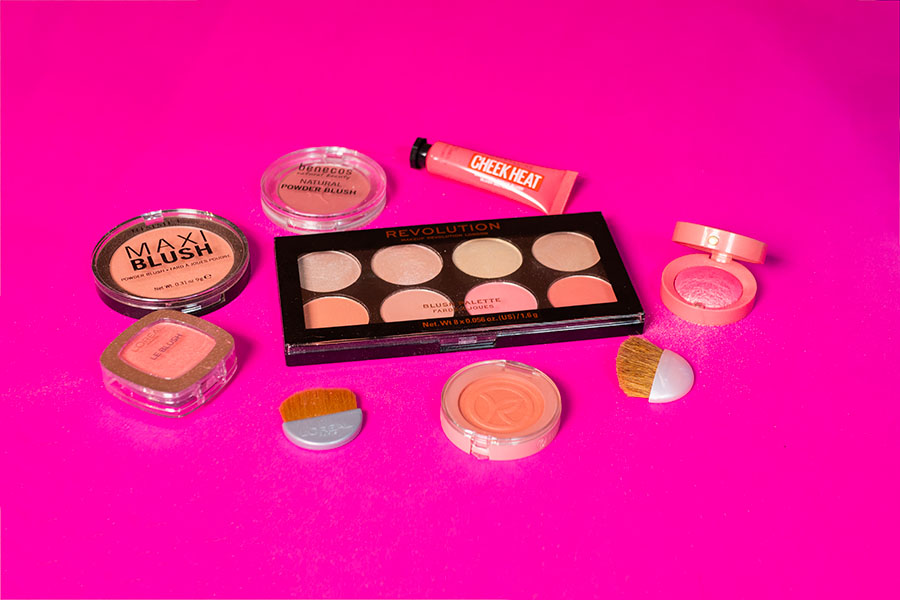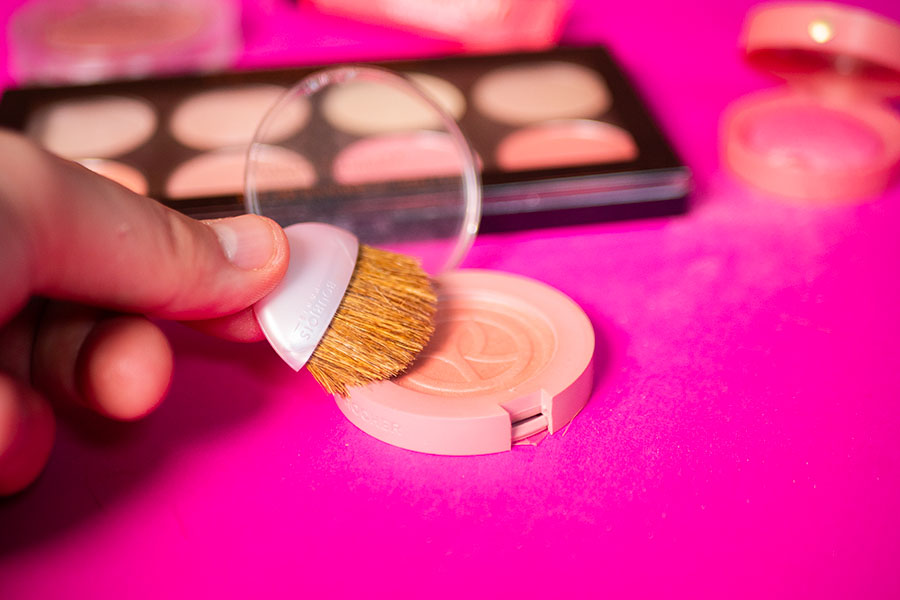 We evaluated their ease of application.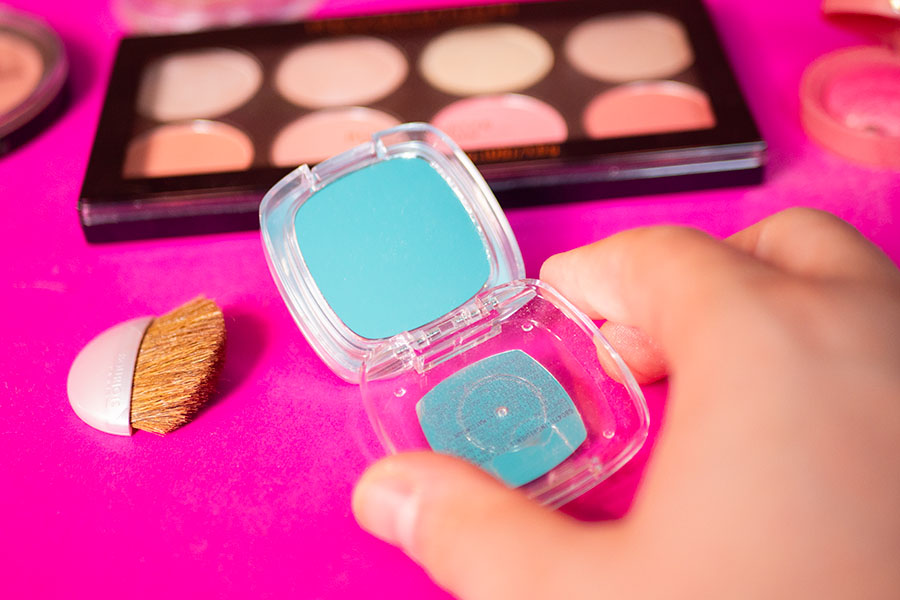 We judged the practicality of their packaging.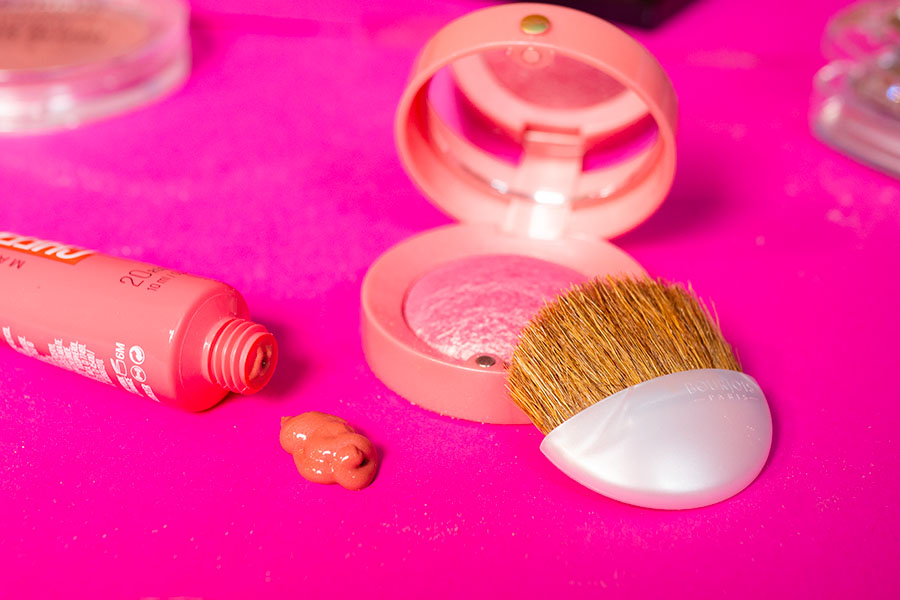 We also analyzed their composition.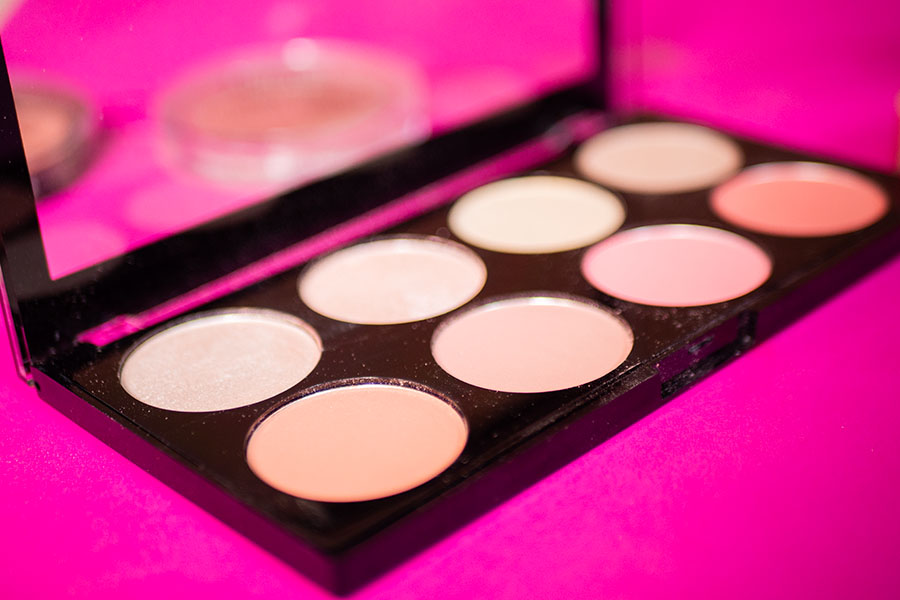 We noted whether they were sufficiently pigmented and whether this pigmentation was still quite present at the end of the day.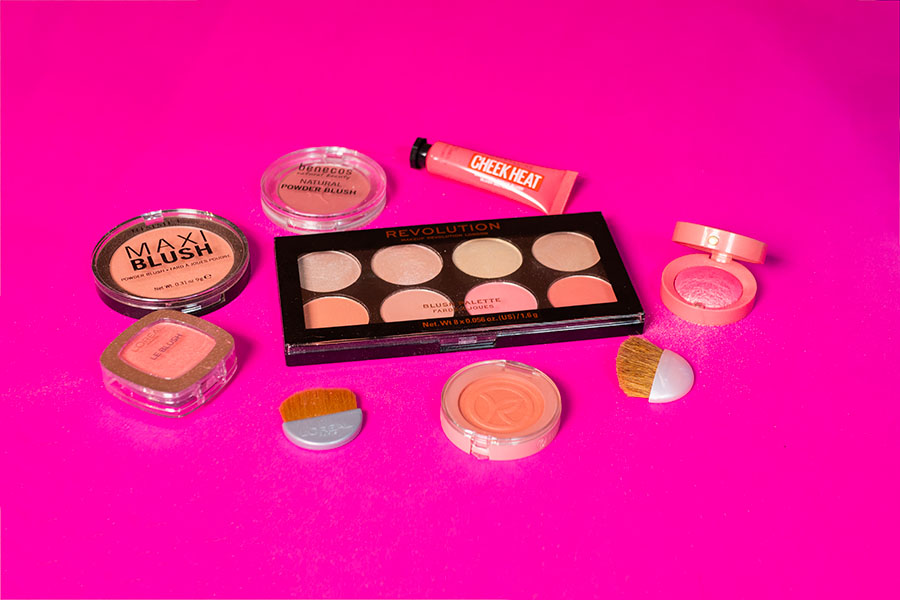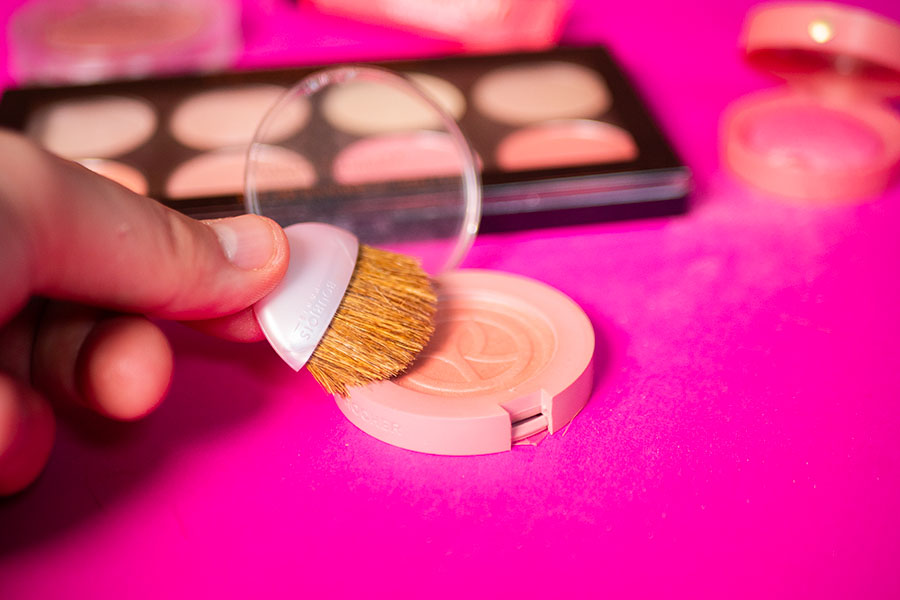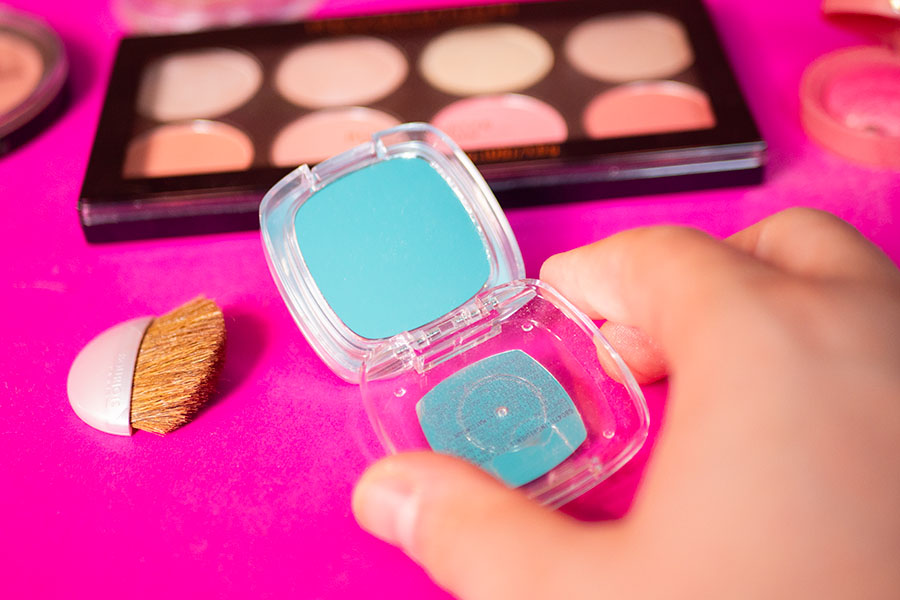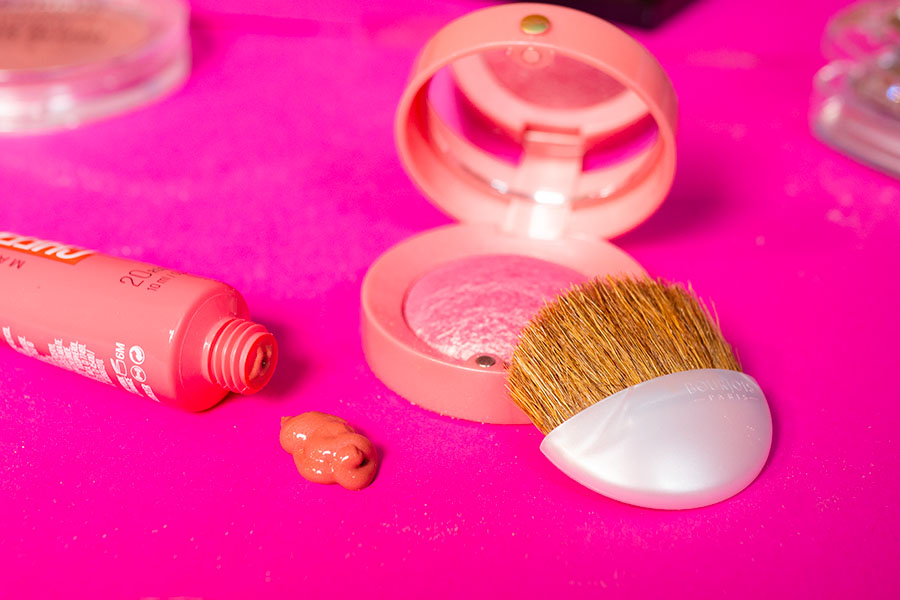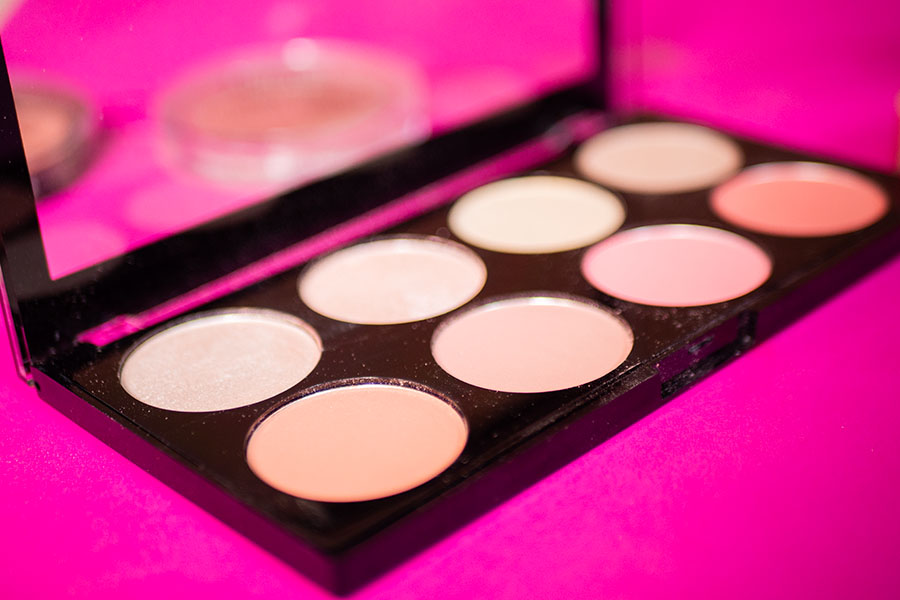 Best mid-range
Available in 7 different shades, this powder blush also features a soft, pleasant-to-use brush and a small mirror.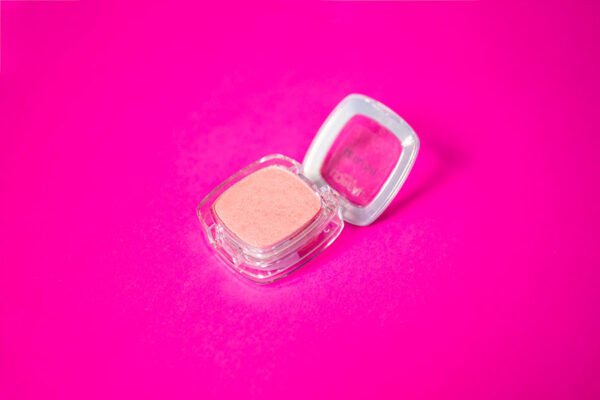 Contrary to what you might find online, this is not a melting blush, but a compact powder blush. It's actually quite powdery, and we had no trouble picking it up with our brush.
The small case includes a mini brush with very soft bristles that we found pleasant to use, as well as a small mirror (more anecdotal than really practical though).
While pigmentation was good, we noted that you still needed to apply considerably more than with the Benecos one mentioned above for the result to be truly visible. Similarly, staying power was very good, but not exceptional.
Finally, you'll find the list of ingredients on the back of the case, which is appreciable. These aren't the worst of all the blushes tested, but could have been better (silicone, allergen, fragrance…).
Cheap alternative
The only liquid gel solution in this selection, this blush is easier to apply and spread than it looks and doesn't require much experience in the field.
While liquid blushes are usually more complex to apply and reserved for the more experienced, this blush is an exception to the rule. Indeed, during our tests, we were easily able to apply and spread it and still get a pretty result.
However, we stress the importance of using it only sparingly, as its strong pigmentation is quite dark at first glance. As a result, we found it necessary to blend it a little longer to avoid having a blotch of color rather than a healthy glow effect.
At the end of the day, we noticed no change, proving its good staying power. On the other hand, it's true that its composition isn't particularly good (although we were pleasantly surprised to find vitamin E in it): PEG, silicones, synthetic polymers, synthetic colorants, possibly titanium dioxide…
Our selection
200+ Comparisons

2000+ Products Tested

100% Impartial
Why trust us ?
Selectos compares and tests hundreds of products to help you buy better. We sometimes receive a commission when you buy through our links, which helps fund our work. Learn more
How did we test?
In order to test the blushes, we applied and kept each one on for a full day. This allowed us to assess their texture (very powdery, not very powdery, liquid, creamy…) and their ease of application.
Of course, we noted whether they were sufficiently pigmented and whether this pigmentation was still quite present at the end of the day. We also analyzed their composition paying particular attention to the presence of titanium dioxide in the powder blushes.
Finally, we judged the practicality of their packaging (opens easily and closes well, presence of a mirror, brush or puff), but we also checked whether the composition was clearly indicated on it.
How to choose your blush
Blush can be of different types: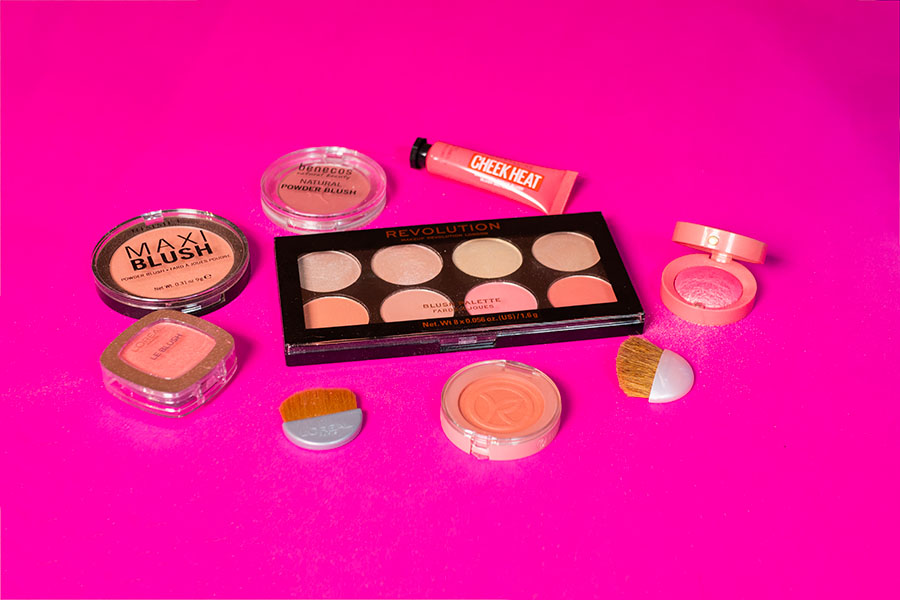 Powder:

this texture is the most common. Blush is then sold in a small compact box or palette with different shades. It is applied with a brush or finger.

Cream blush:

highly pigmented, cream blush is creamier and therefore requires little material to make its effect. It can be applied with a finger or a sponge.

Liquid:

as it dries very quickly, liquid blush is not recommended for novices, as it is more complex to apply. You need to apply a small amount and blend it in immediately, otherwise the product will dry where you applied it, leaving an excessively visible mark.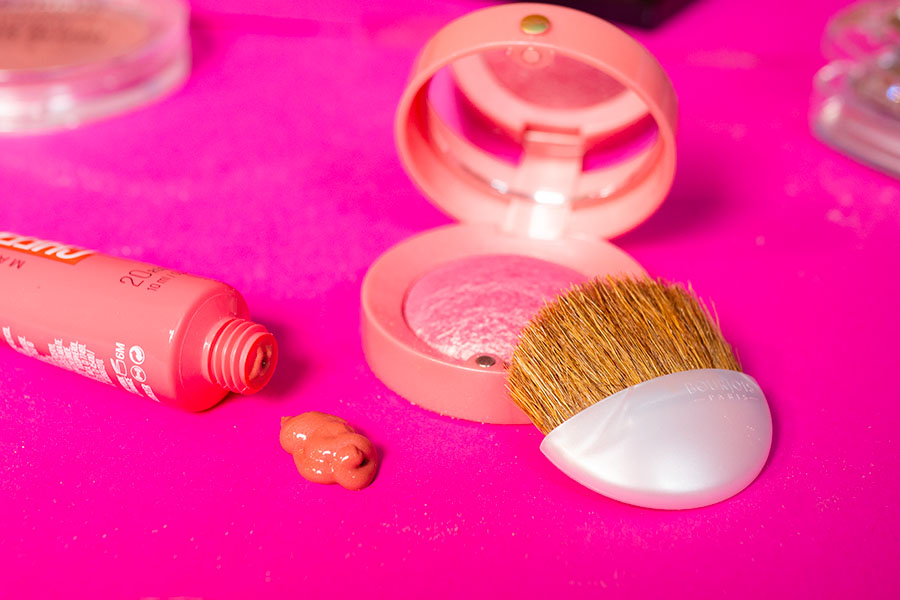 Here's a list of other things to consider when choosing your blush:
The shade:

it should be chosen according to your skin. For a more natural effect, fair skins can go for rosy shades, while mixed-race and dark skins can afford more diverse colors: plum, gold, red… Peach-colored blush is ideal for beginners. In fact, this shade is suitable for virtually all skin types.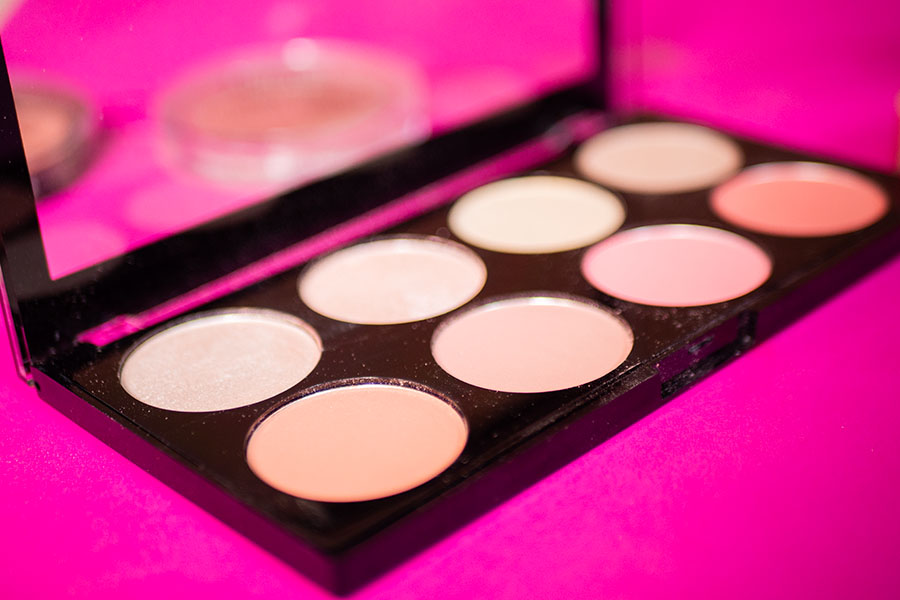 The composition:

as with other cosmetics, certain elements should be avoided if possible. In particular, we advise against titanium dioxide in powder blushes, as it is hazardous to health when inhaled. Silicones are occlusive and can clog pores and prevent skin from breathing, leading to pimples. If possible, avoid allergens and fragrance if you have sensitive skin. Finally, some elements are less eco-friendly, such as mineral oils.
Other blushes we recommend
Makeup Revolution, Ultra Blush Palette de Fards à Joues (€12.23 at time of publication): One palette for more choice. This palette includes 4 classic blushes and 4 glitter blushes that can be used as highlighter. In our opinion, they are pigmented and powdery enough to be applied quickly. They held up well throughout the day, but weren't the best in this respect. On the other hand, don't be too careful with their composition, as they include silicone, mineral oils, parabens and may also contain titanium dioxide. We therefore advise against using this palette if you have skin prone to reactions. Note that the brand has created a whole range of palettes, some of which offer darker or iridescent shades.
Yves Rocher Blush (07 Capucine) (€18.50 at time of publication): A mid-range alternative with a better composition. This compact powder blush offered excellent staying power during our tests. However, we found its pigmentation less pronounced. We had to put a lot on the brush and apply it in several strokes to get a good result. The reason for this lies in its rather powdery texture, which is less easy to pick up. Nevertheless, if you're not in a hurry to do your make-up, it's still a good option. All the more so as it has a very good composition, containing neither silicone nor titanium dioxide. Here, we've tested the Capucine shade, which is quite light, but you should know that there are 5 others, 2 of which are considerably darker.
Other blushes tested
Rimmel Maxi Blush (001) (€6.90 at time of publication): While this blush held up well over time, we preferred to exclude it from our selection, as it's only slightly pigmented. Sure, it's glittery, but this shade isn't pronounced enough to be really interesting as a blush.
Bourjois Boîte Ronde Blush (34 Rose d'Or) (€8.88 at time of publication): Although this blush proved very pigmented and offered very good staying power in our tests, we dismissed it due to its execrable composition (17 different allergens, fragrance, preservatives…).
NYX Professional Makeup Wonder Stick Blush (WSB01) (€10.36 at time of publication): This compact, creamy stick includes 2 different shades allowing you to sculpt your complexion by mixing them. However, during our tests, we found it impractical to blend, as you had to press hard with your brush and it took a very long time to get a proper result.