Updated on May 25, 2023
After spending 7 hours comparing 22 types of rechargeable batteries and testing 8 of them, we believe that
Amazon Basics
currently offer the best value for money.
Our choice, Best budget
With the best price/performance ratio, these rechargeable batteries have 850 mAh of power. They are available in packs of 4 to 24 batteries.
On unpacking, we found that the batteries were already partially charged. The brand claims that they can be recharged up to 500 times (with minimal loss of power). They have a capacity of 850 mAh, which we found very attractive for the price. Especially as they came third in this comparison, just behind two much more expensive models. They were able to power a small electronic device for 8 hours and 23 minutes (compared to 10 hours and 33 minutes and 9 hours and 28 minutes for the other two). It does, however, take a little longer to recharge than the others. By the way! It is also available in other formats: AA, C, D and even 9 V.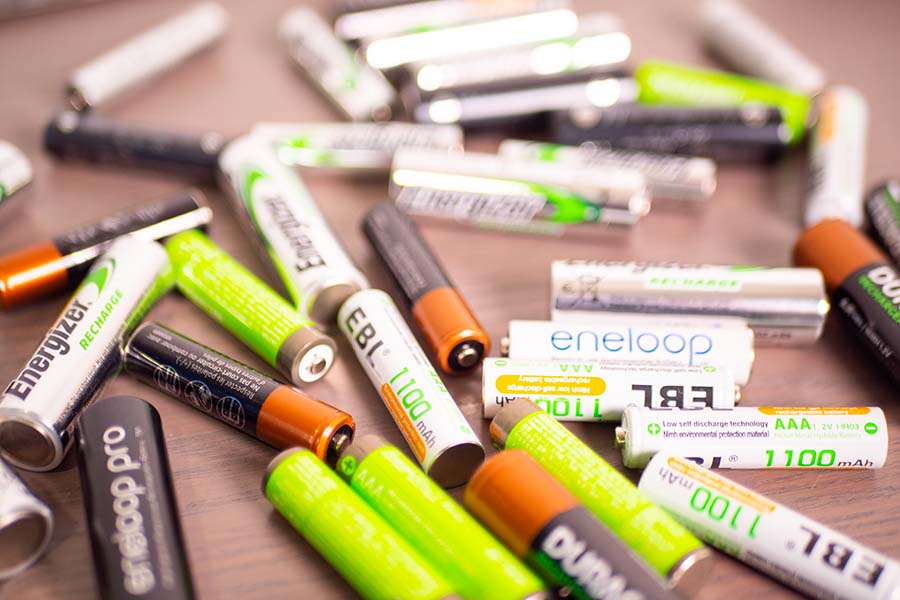 Some of the batteries put to the test.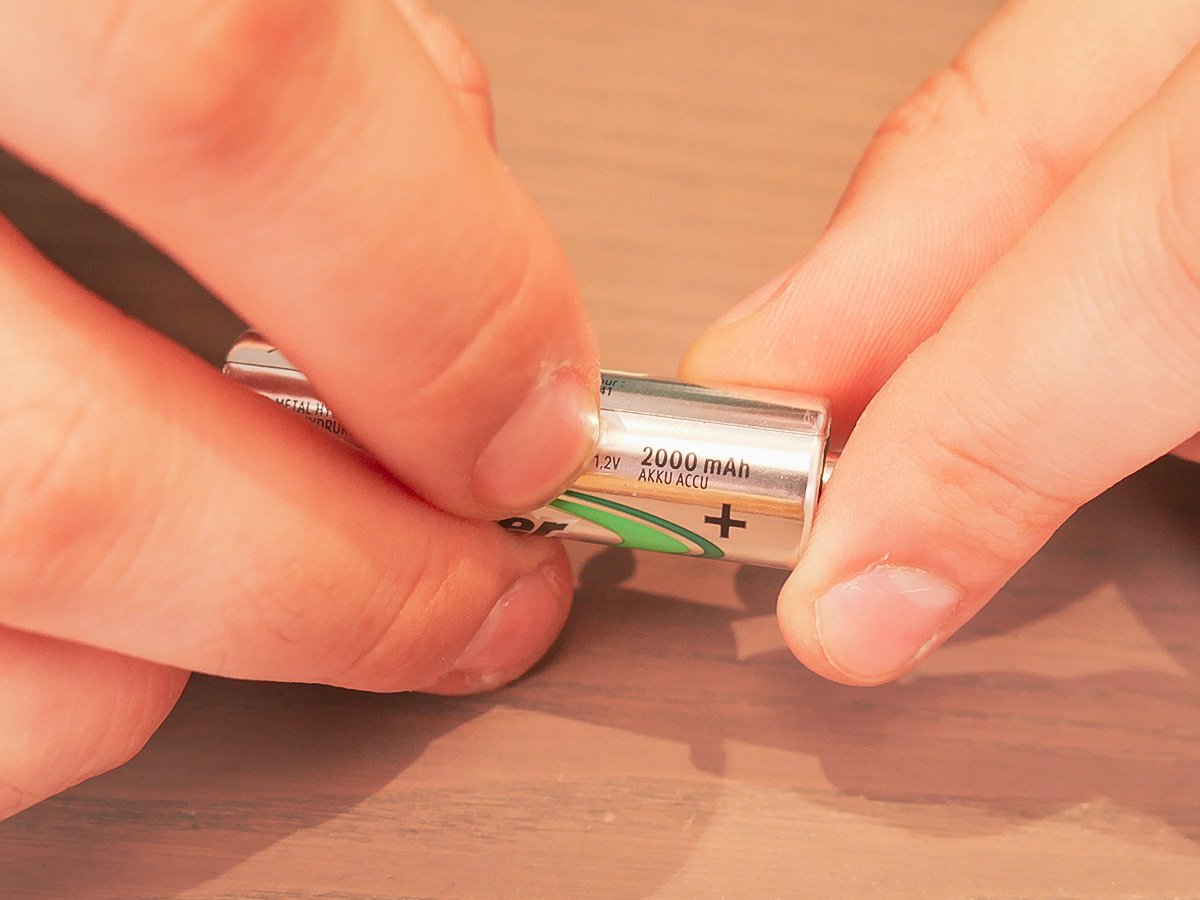 Power determines how long a battery will be able to power a device.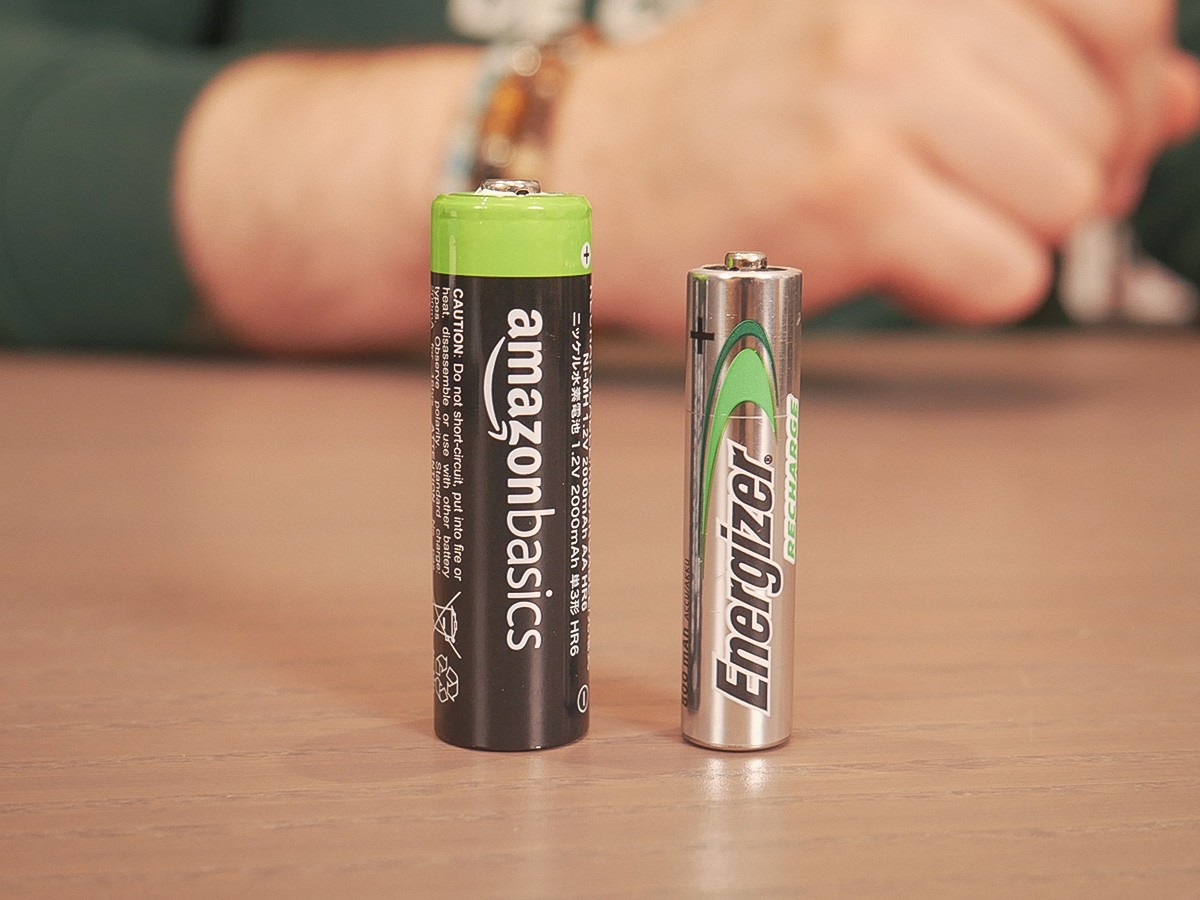 You need to choose batteries that are suitable for the format that your devices support.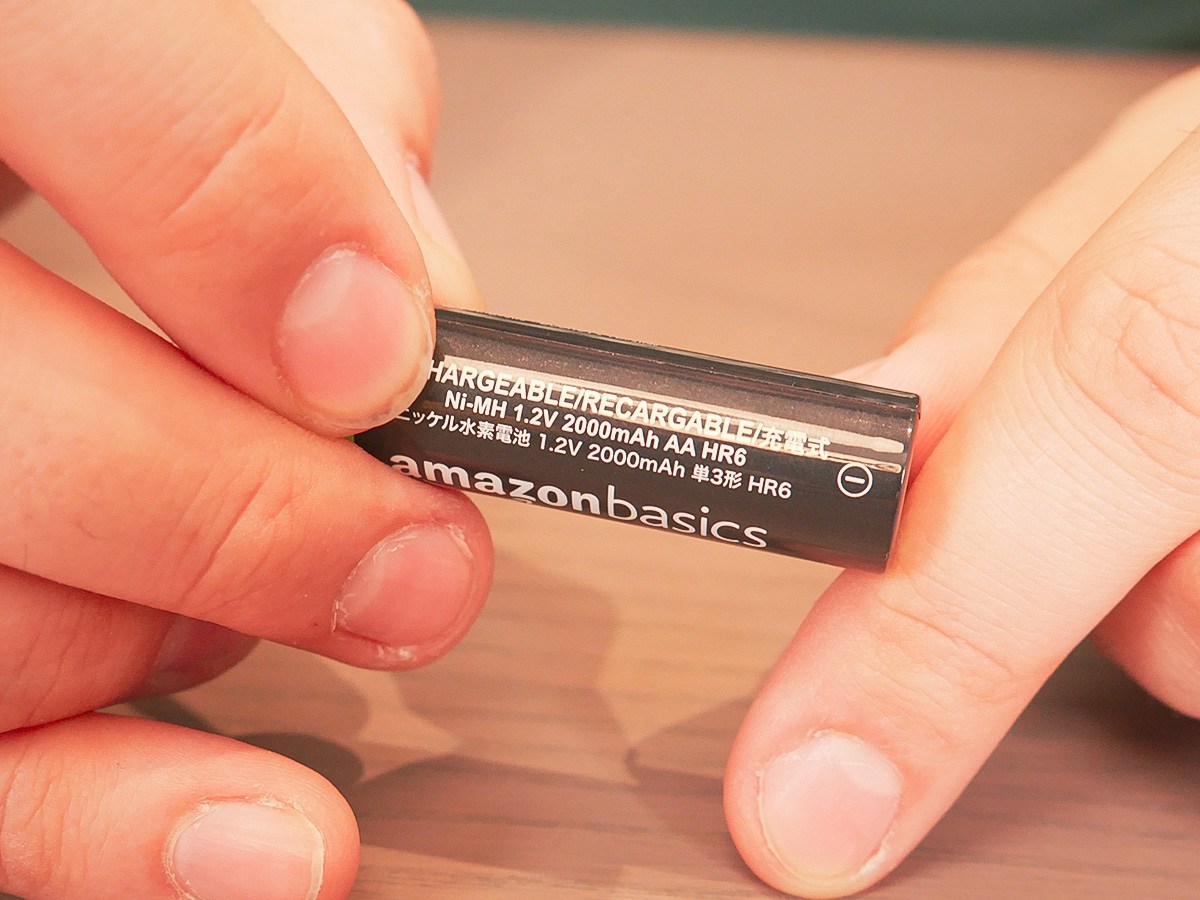 There are different technologies, but NiMH (nickel metal hydride) is the most common.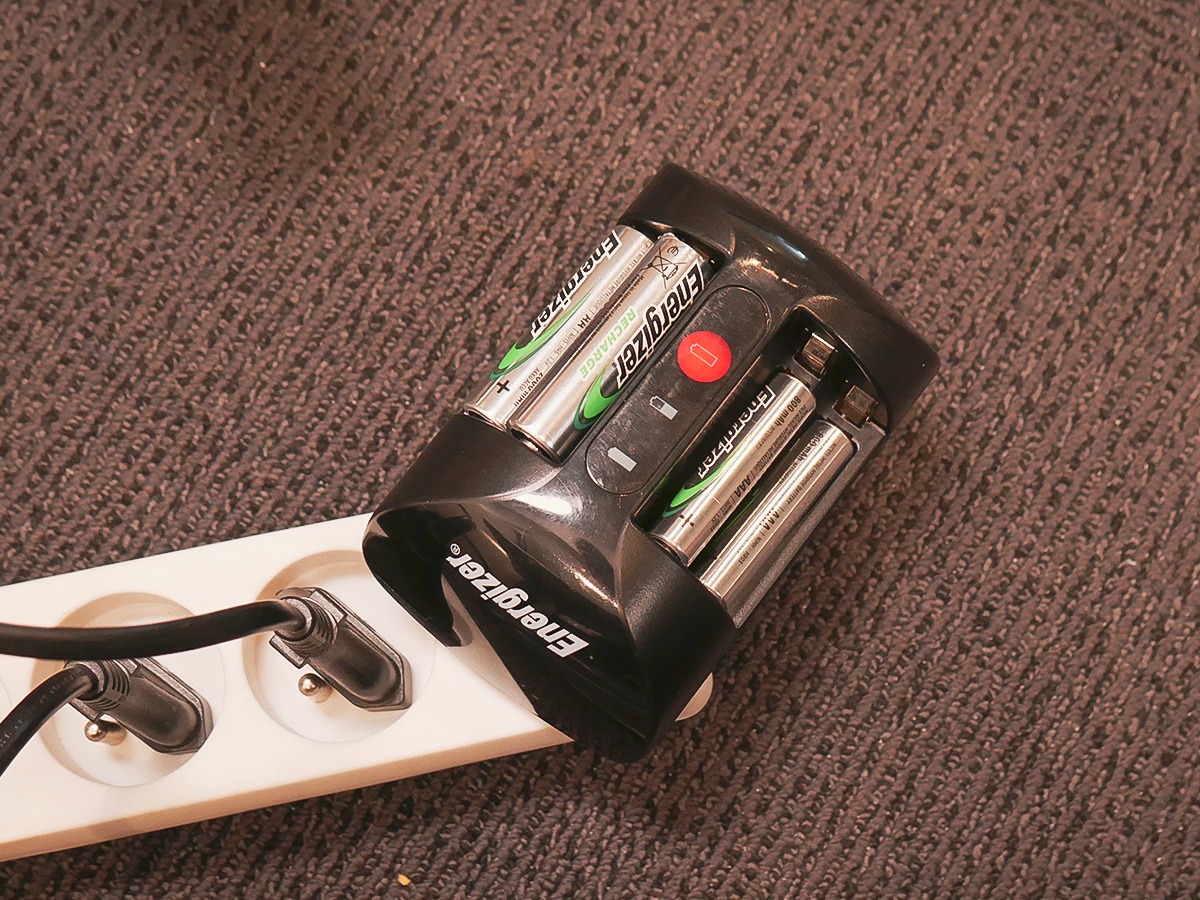 The supported cycles of use are used to calculate the total life of a rechargeable battery.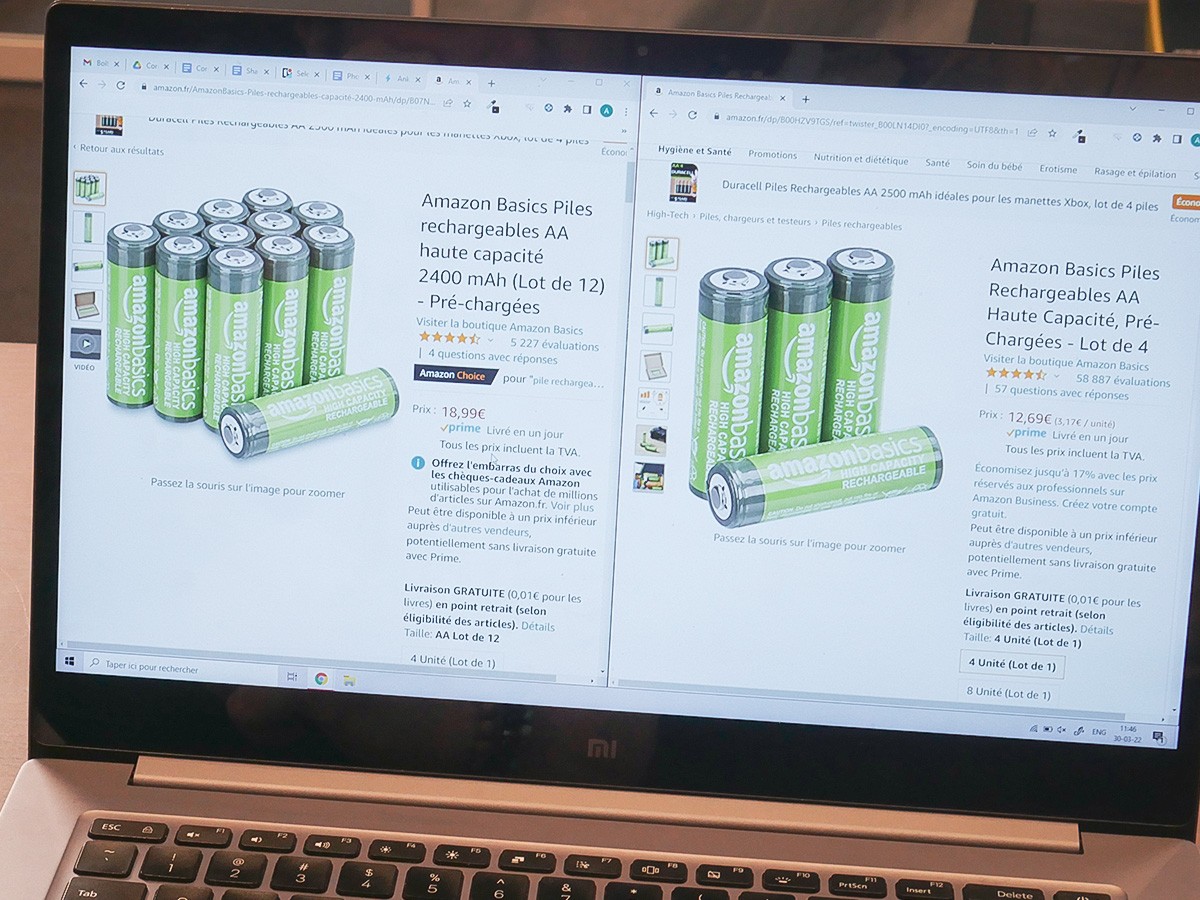 Rechargeable batteries are often sold in batches, so that you always have a spare set.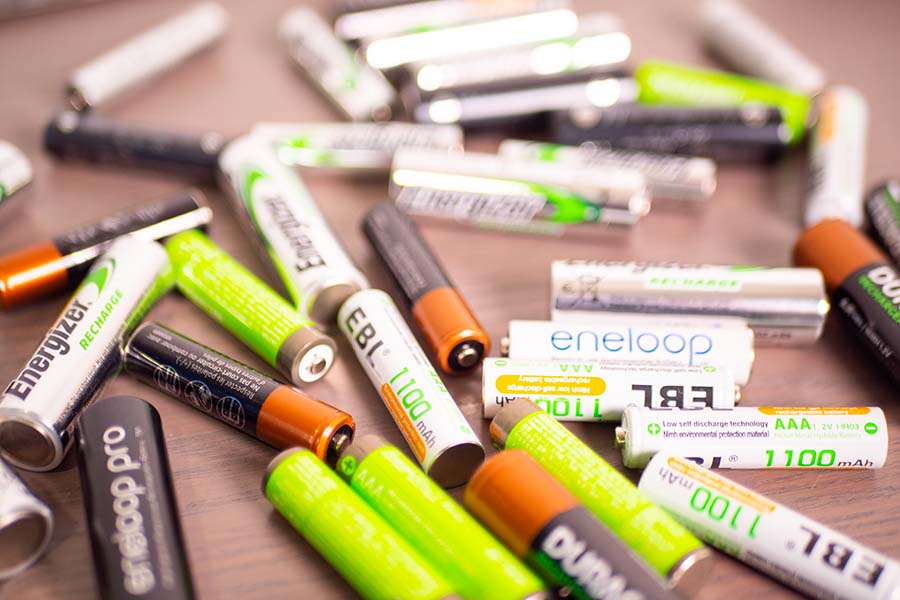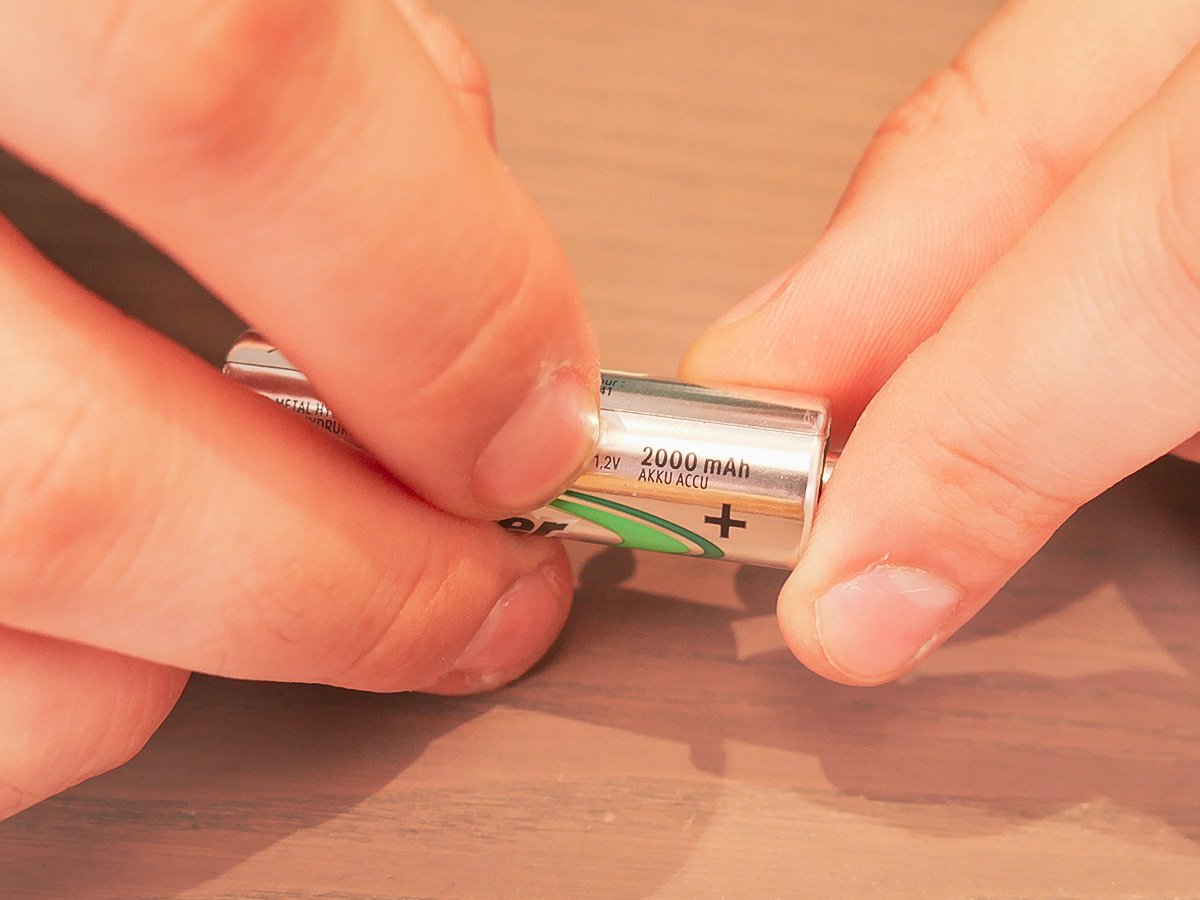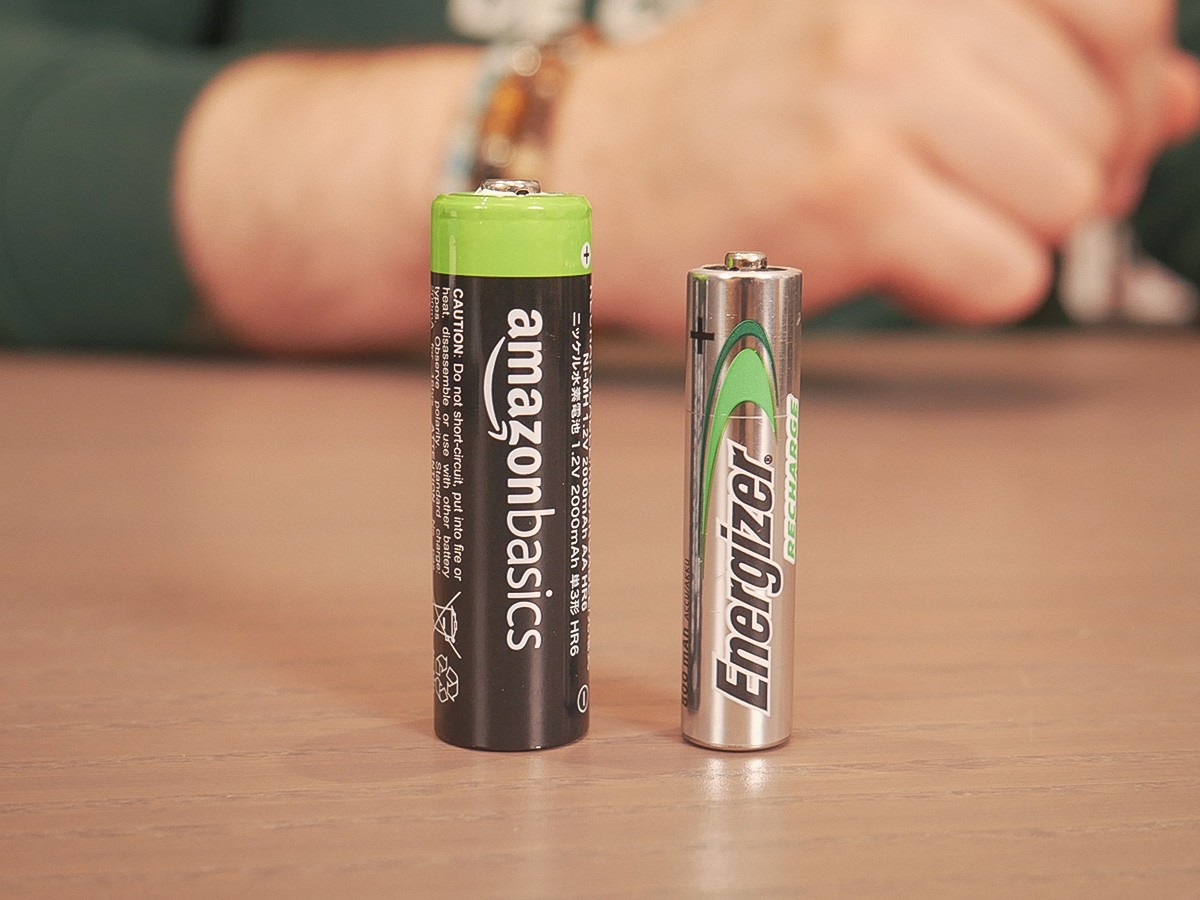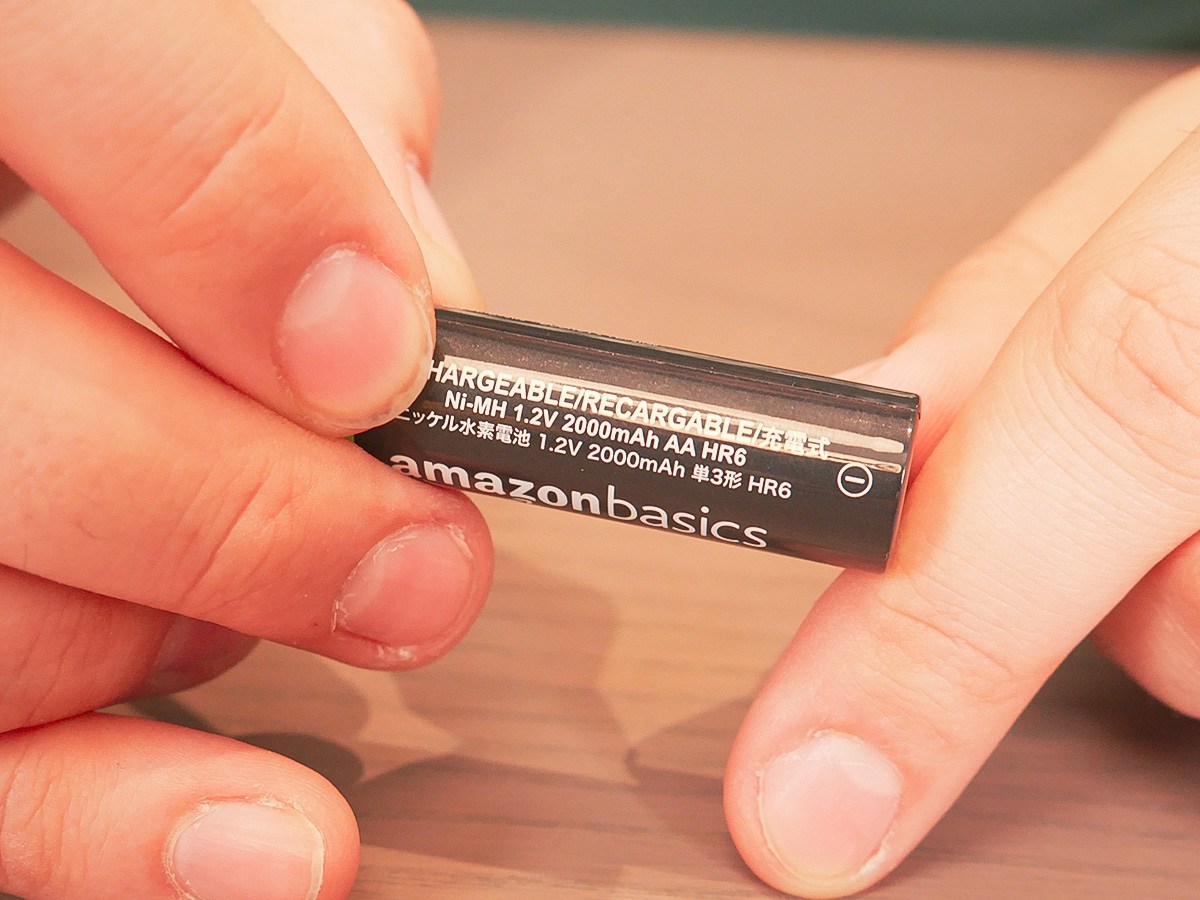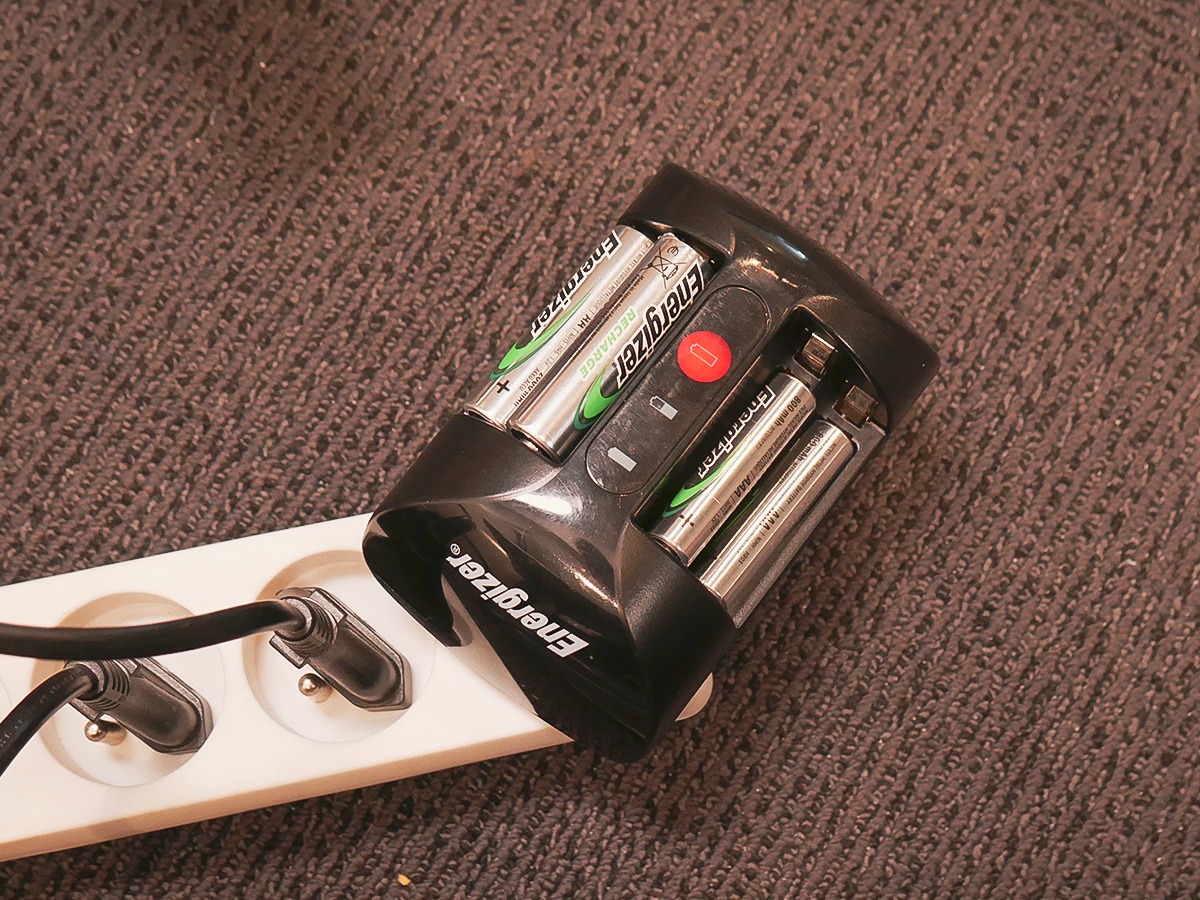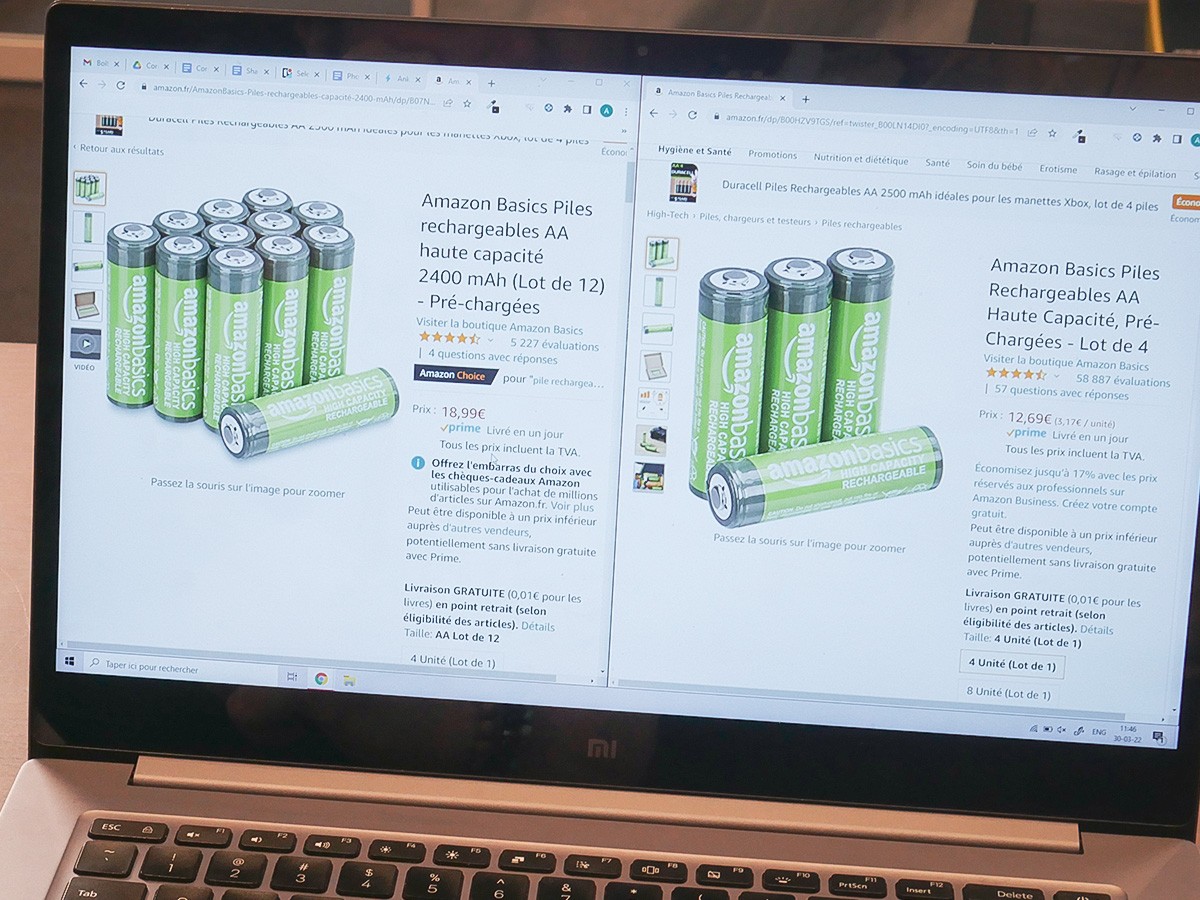 Best mid-range
These 900 mAh rechargeable batteries offer the best performance in this comparison when it comes to powering a small electronic device for a long time.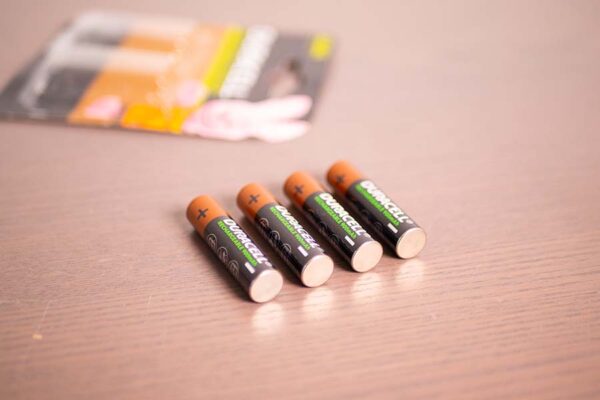 These popular 900 mAh rechargeable batteries are also available in 750 mAh, but we found the price/performance ratio less attractive. In contrast, in the case of the model we recommend, we were very impressed with their performance. They were the best in this comparison during our tests. These batteries powered a small electronic device for 10 h 33 min (compared to 9 h 28 min for the second best, slightly more powerful one). They were also able to power a torch for longer before it started to flicker. They come pre-charged in 4-packs but are also available in other batches. On the other hand, we found their charging time to be a little longer than average (up to 1 hour and 50 minutes). Finally, please note that they are available in different strengths for the AA format: 2500 mAh and 1300 mAh.
Best high-end
Despite being very powerful at 930 mAh, these batteries recharge very quickly. In addition, they offer excellent performance and also arrive fully charged.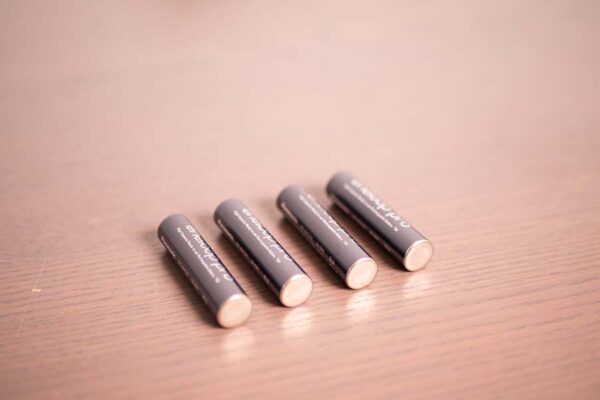 During our tests, these Panasonic rechargeable batteries were second in performance. They were able to power a small electronic device for 9.28 hours (compared to 10.33 hours for first place and 8.23 hours for third place). In addition, their charging time was below average. With their 930 mAh, this makes them a little less interesting in terms of performance/price than the other two mentioned above. However, they are still an excellent solution compared to the alternatives on the market today, especially with their 500-cycle life. They come pre-charged with just under 1.2V of their 1.5V maximum. Finally, you should know that they are also available in AA format with a power of 2500 mAh and in different packs.
Our selection
200+ Comparisons

1500+ Reviews

100% Impartial
Why trust us ?
Selectos compares and tests hundreds of products to help you buy better. We sometimes receive a commission when you buy through our links, which helps fund our work. Learn more
How did we do the tests?
To evaluate the rechargeable batteries, we tested only AAA batteries. To begin with, we checked whether they arrived pre-charged with our battery tester. We also took into account the power of each battery.
We then used each of them in a torch that required only one battery (without recharging them first). We could then observe when the light started to flicker. We then placed them all in another small electronic device (once fully charged) and timed their usage. This allowed us to evaluate their performance. Finally, we timed their charging time twice using the same charger for all of them, one at a time.
| Name | Capacity | The torch starts to flicker after: | Operating time with small electronic device (1 battery) | Average charging time (1 battery) |
| --- | --- | --- | --- | --- |
| Energizer Recharge Extreme | 800 mAh | 35 min | 5h58 | 1h20 |
| Amazon Basics | 850 mAh | 1 h | 8h23 | 1h31 |
| EBL 1100mAh | 1100 mAh | 1h08 | 8h04 | 1h18 |
| Energize Recharge Universal | 500 mAh | 34 min | 3h17 | 1h08 |
| Duracell 900 mAh | 900 mAh | 1h08 | 10h33 | 1h38 |
| Panasonic Eneloop | 800 mAh | 54 min | 6h44 | 1h10 |
| Panasonic Eneloop Pro | 930 mAh | 47 min | 9h28 | 1h06 |
How to choose your rechargeable batteries?
You might be one of those people who used to change the batteries in your Gameboy back in the 1990s. Batteries that melted away like snow in the summer. Today, rechargeable batteries are much more reliable. As well as reducing their environmental impact, they pay for themselves in less than five recharges.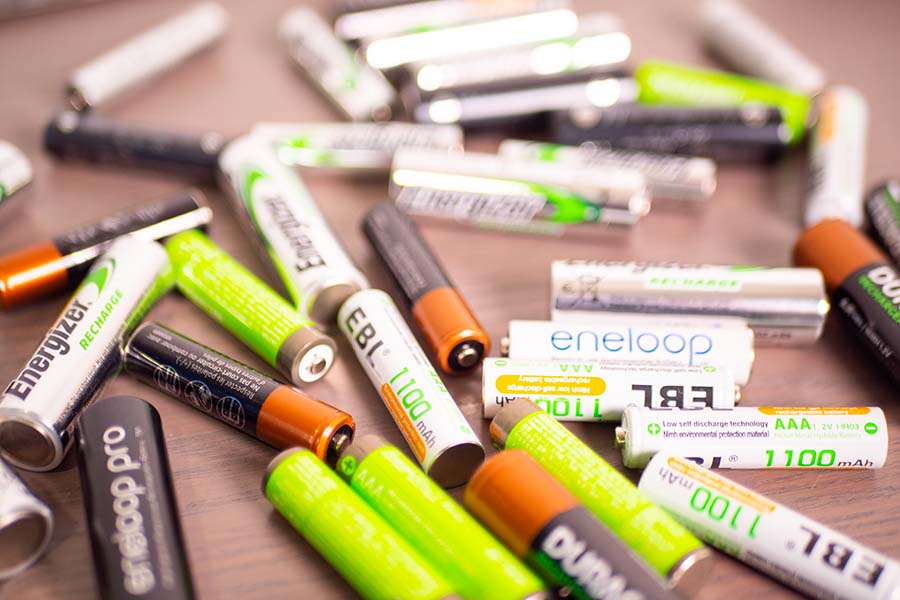 No matter which model we compare, they all serve the same purpose: to store energy. Their first characteristic is their power, which needs to be managed carefully. Their lifespan also varies greatly from one model to another. So there are several criteria to consider when making the right choice:
Power: the higher the power, the longer the rechargeable battery will last when fully charged. This is an essential criterion, as a high power rating allows the batteries to be used for long periods before recharging. Please note, however, that the actual battery charge is often lower than the theoretical charge.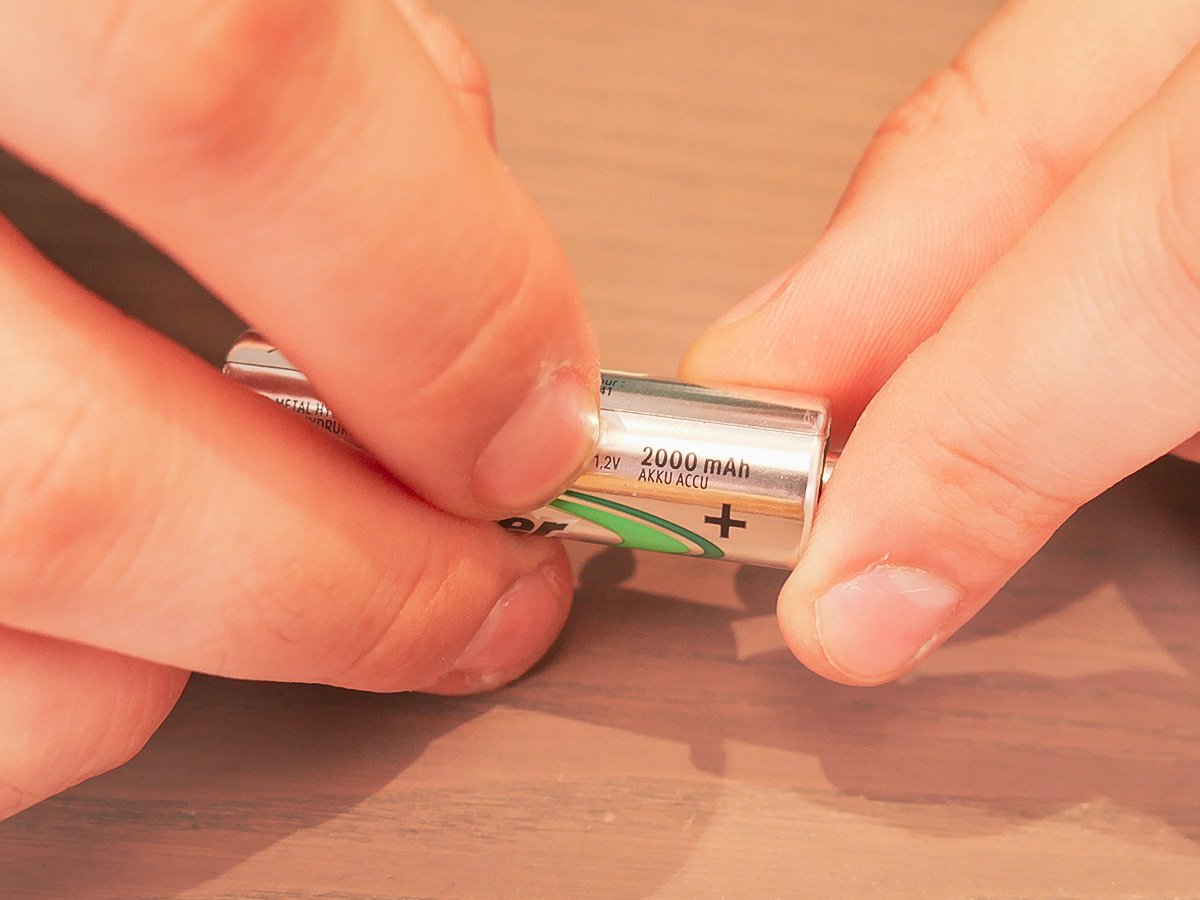 The type of batteries used: All the models in our comparison are the most common AA batteries, i.e. those using NiMH (nickel metal hydride) technology. Other technologies, such as nickel-cadmium, lithium, lead and zinc, are rarer, so it is much harder to find chargers that are compatible with them. NiMH batteries also have no memory effect, so they can be recharged at any time.
Cycle: The number of cycles a battery can withstand is crucial if you use them regularly. As batteries are recharged, their lifespan becomes shorter. High-end batteries, therefore, involve a consistent investment, but it is worth it, as they tend to last longer.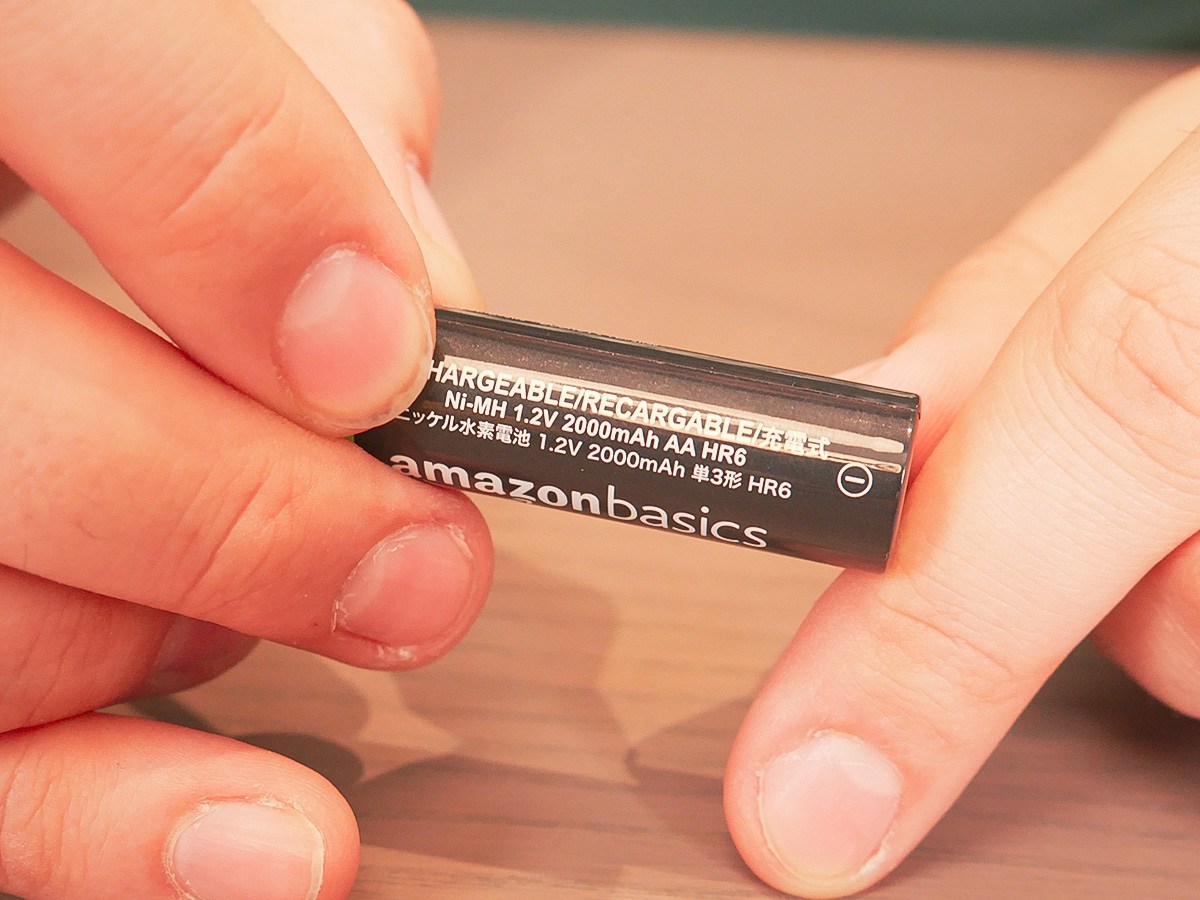 Availability in batches: It may be worth buying packs of eight batteries so that you can put four in one charger and the others in one or more devices for use. However, the economic benefit of buying a pack of eight batteries rather than a pack of four is usually small.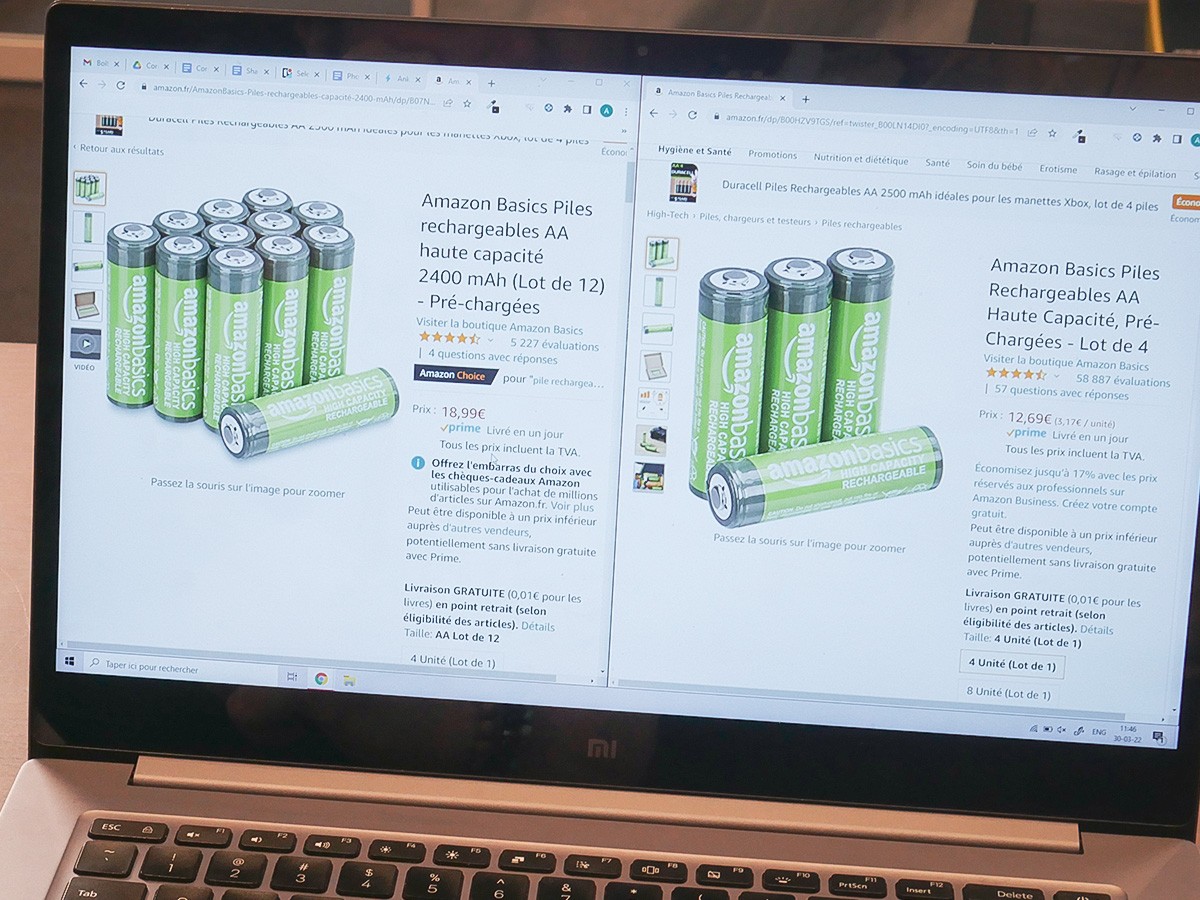 Other rechargeable batteries we recommend
EBL Recargables AAA 1100mAh (£12.99 / 8 batteries upon publication): the most powerful. These 1100 mAh rechargeable batteries are the most powerful of the selection. Even so, they were not able to deliver the best performance of all those we tested. In fact, they were on a par with the Amazon Basics, despite being much less powerful.
Panasonic Eneloop AAA 800 mAh (£27.68 / 8 batteries upon publication): decent, although they could do better. These batteries turned out to be better than the Energizer Recharge Extreme, but not as good as the cheaper Amazon Basics. As a result, they offer slightly less value for money, but are still a good choice. During our tests, they took less than 1 hour and 20 minutes to fully recharge each time. When we unpacked them, we could see that they were indeed ready to use, with around 1.2V out of 1.5. They can be used for up to 2,100 cycles, just like the AA format. 
Other tested rechargeable batteries
Energize Recharge Universal AAA 500 mAh (£9.00 / 4 batteries upon publication): With only 500 mAh of power and no performance to match, we feel they are not good enough value for money to be included in our top selection.

Energizer Extreme AAA 800 mAh (£13.39 / 16 batteries upon publication): Although they are relatively cheap, they do not perform as well as other batteries on the market with the same capacity (800 mAh).
Duracell 1364750 AAA 750 mAh (£15.61 / 4 batteries upon publication): Overall, these batteries are quite good for their capacity. However, we found their performance/price ratio less attractive and they only have 100 cycles.
Translated by Selectos