Updated on June 13, 2023
After 6 hours researching 18 models and testing 6 of them, we've determined that the
beautural
portable fabric shaver currently offers the best value on the market.
Our choice, Best mid-range
This electric model stands out for its function/efficiency/price ratio. Its large reservoir, adjustable speed, various blades and a few supplied accessories make it a safe and versatile choice.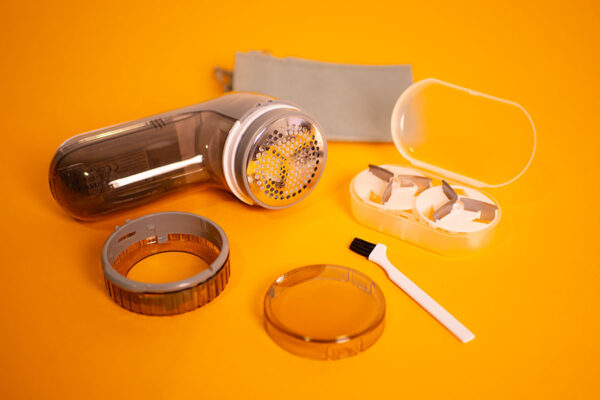 This electric device is powered by 2 AA batteries, which are not supplied by the brand. With its 3 sets of blades and adjustable cutting height, it's equally suited to strong and fragile fabrics, and won't damage them thanks to its protective ring. What's more, the blades are easy to change. During our test, we were pleasantly surprised by its efficiency on our sofa and various sweaters, thanks in particular to its large cutting surface, its holes of various sizes, but also its 2 speeds (the highest of which reaches 9000 rpm). As a result, it catches small lint as well as large pilling. In terms of design, it's easy to handle and use, and fits comfortably in the hand. This shaver has a removable, slightly transparent and fairly large drip tray that's easy to open and empty. As for safety, there's a safety lock and a protective cover, so you won't risk cutting your fingers. Finally, thanks to its small brush and removable parts, cleaning the device is very simple, and a soft carrying pouch is supplied.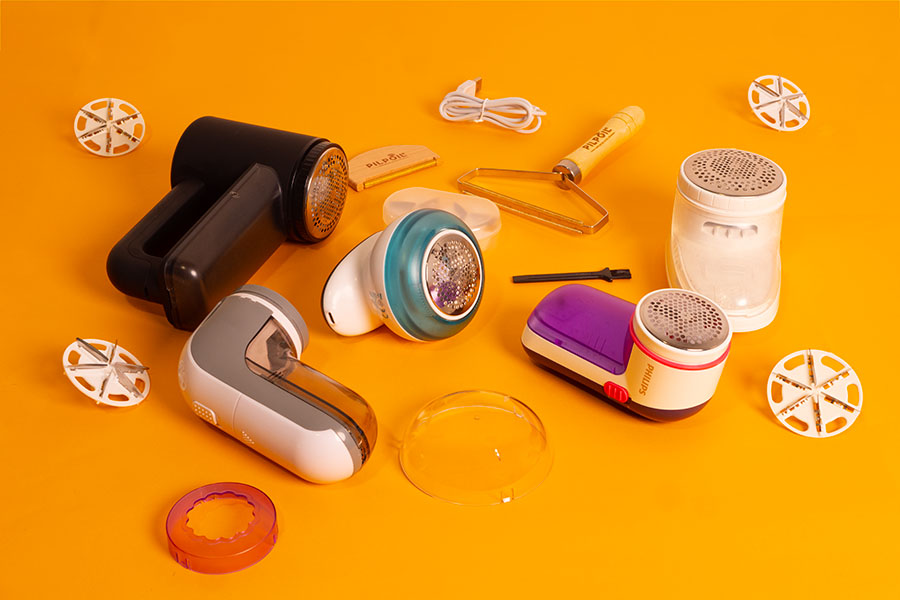 The different fabric shavers we tested.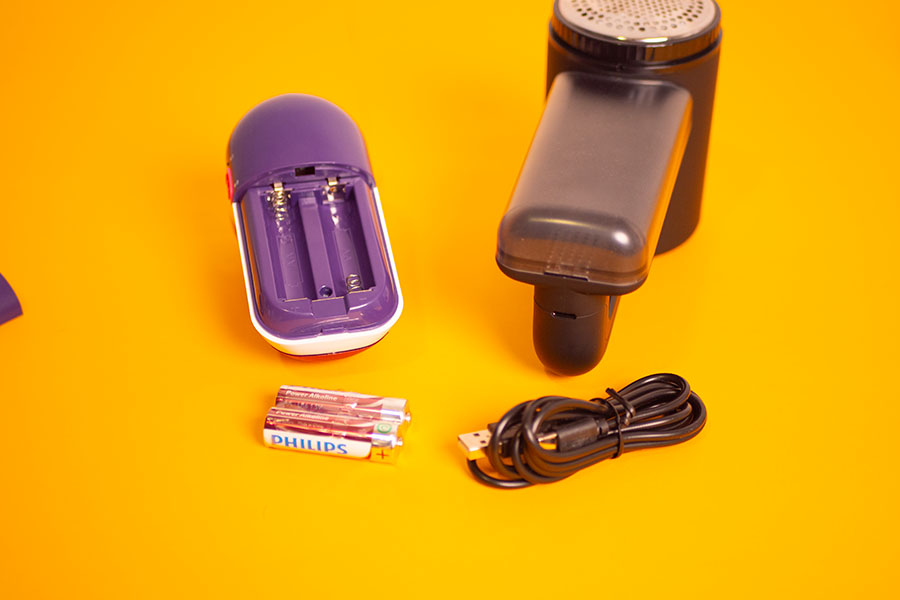 We determined the type of shaver as well as how they were powered.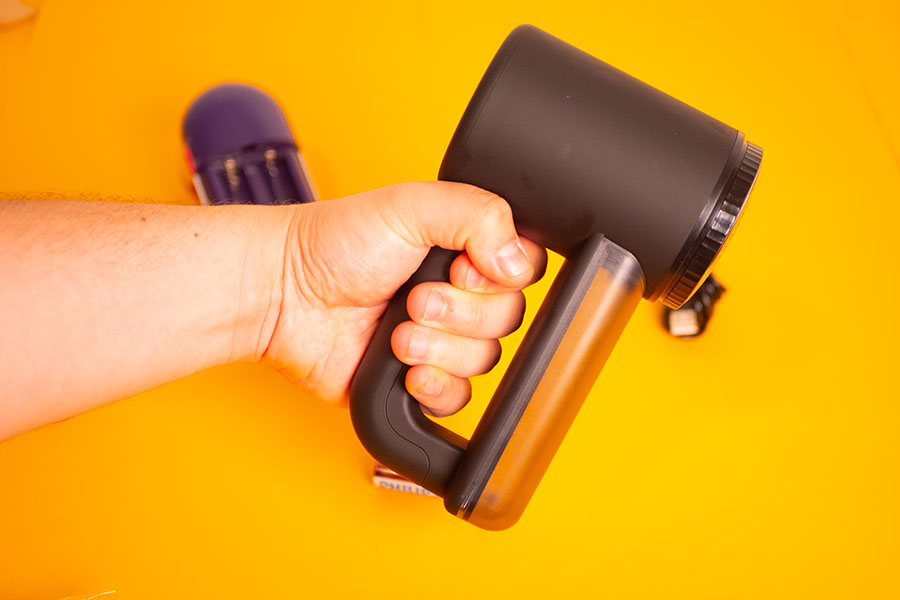 We focused on their design through their grip...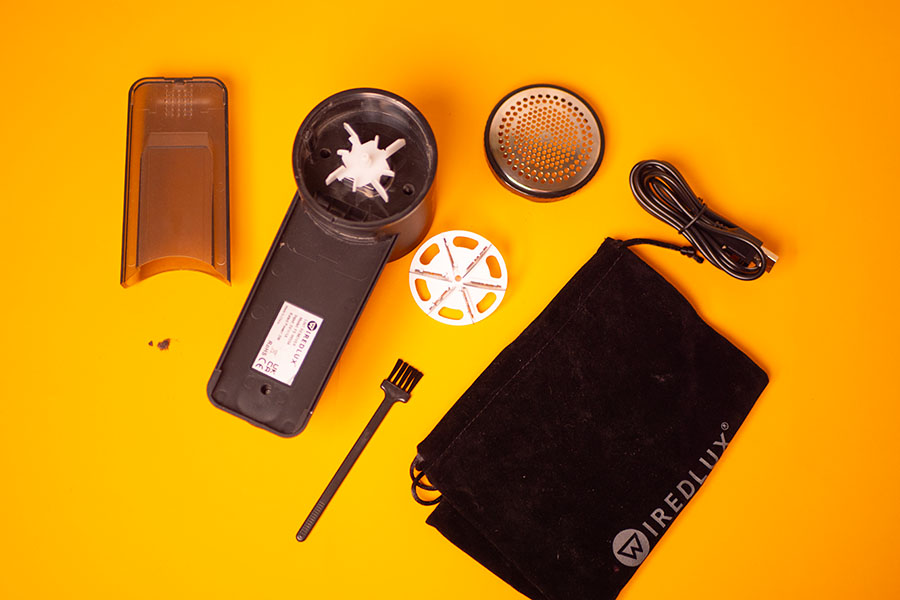 ... but also their accessories.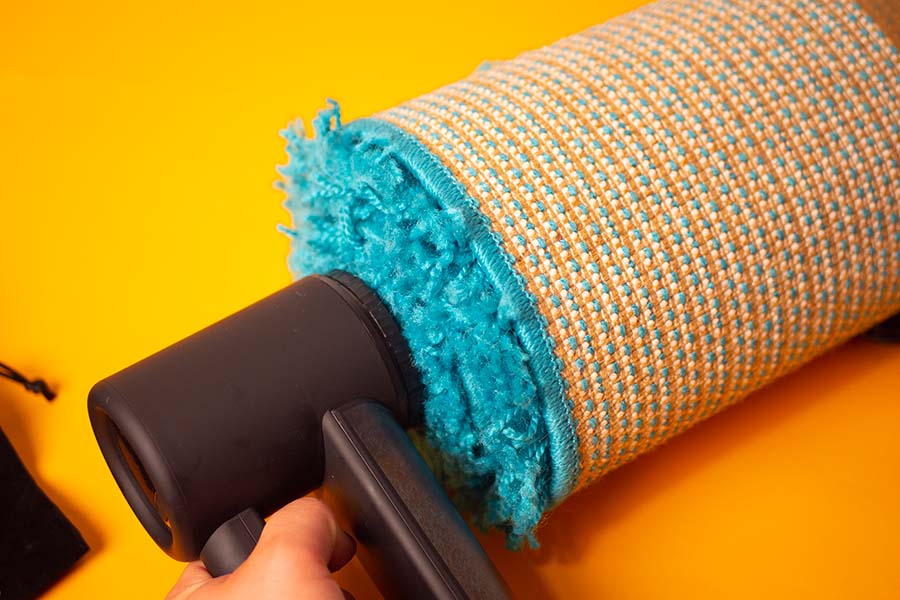 We tried each model on various surfaces.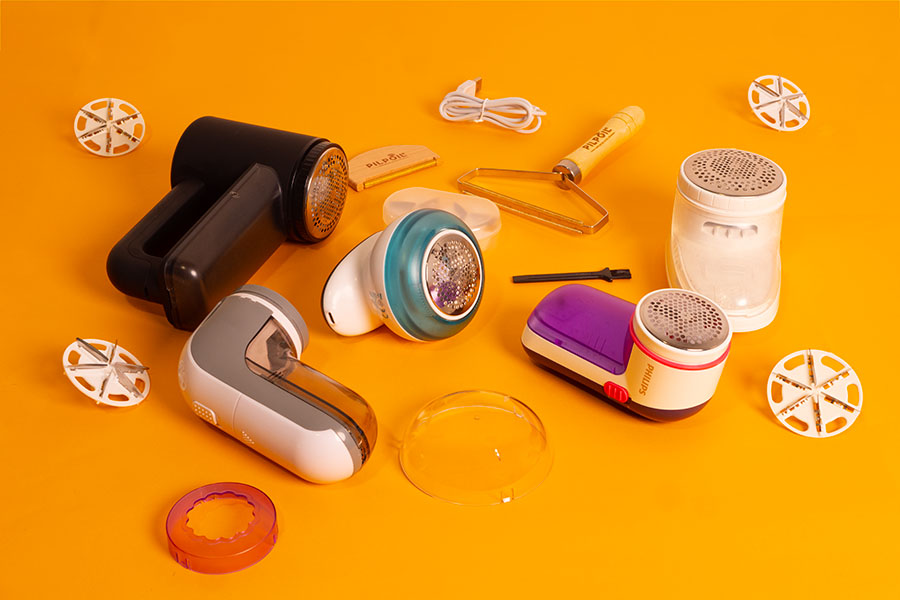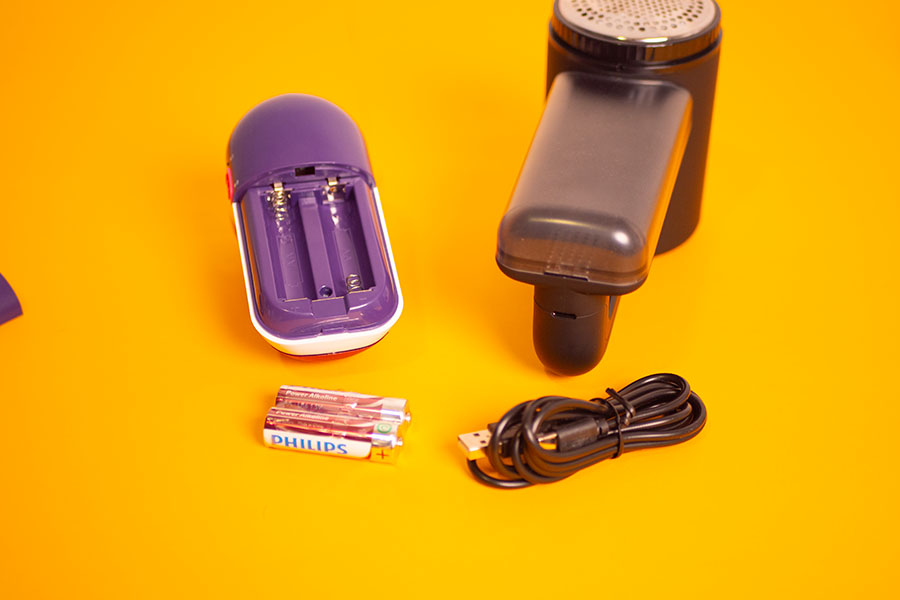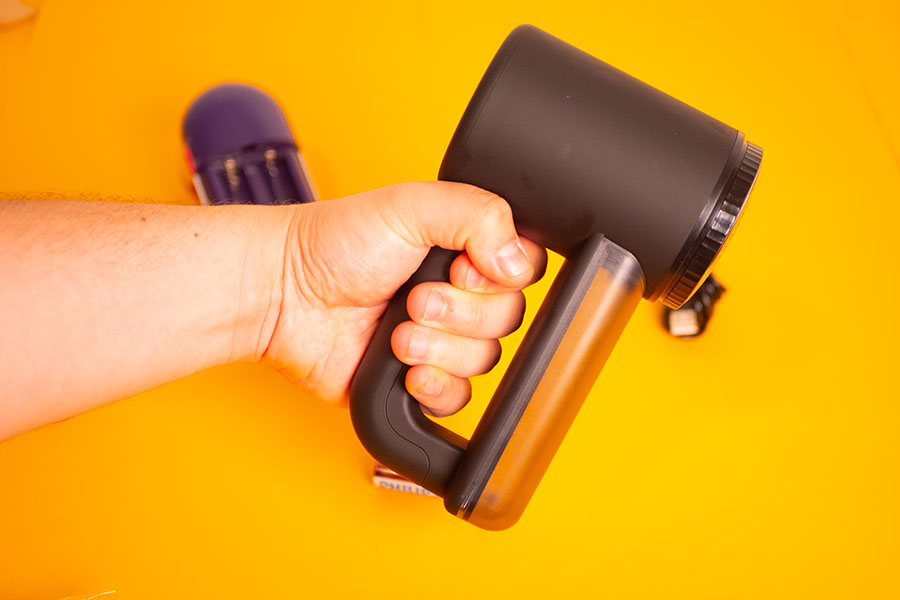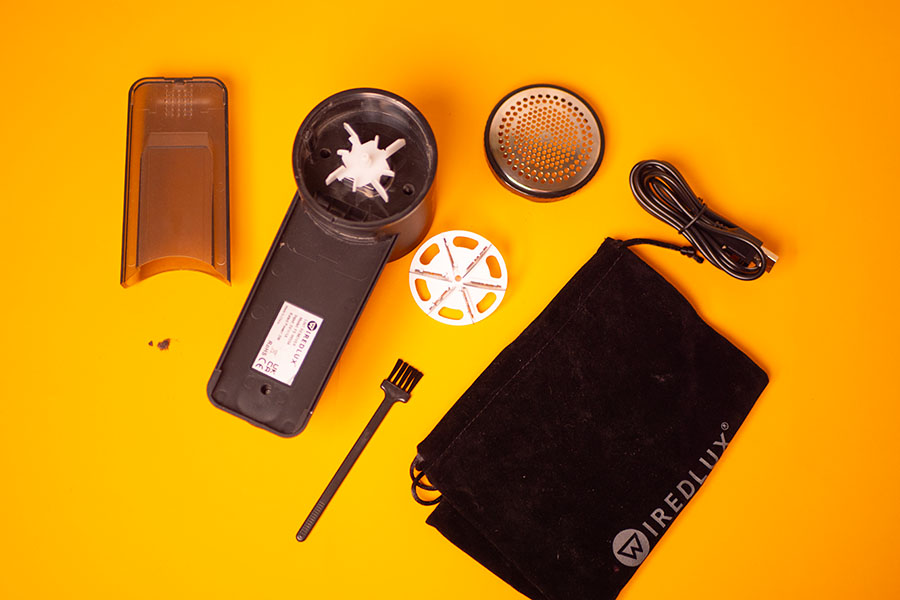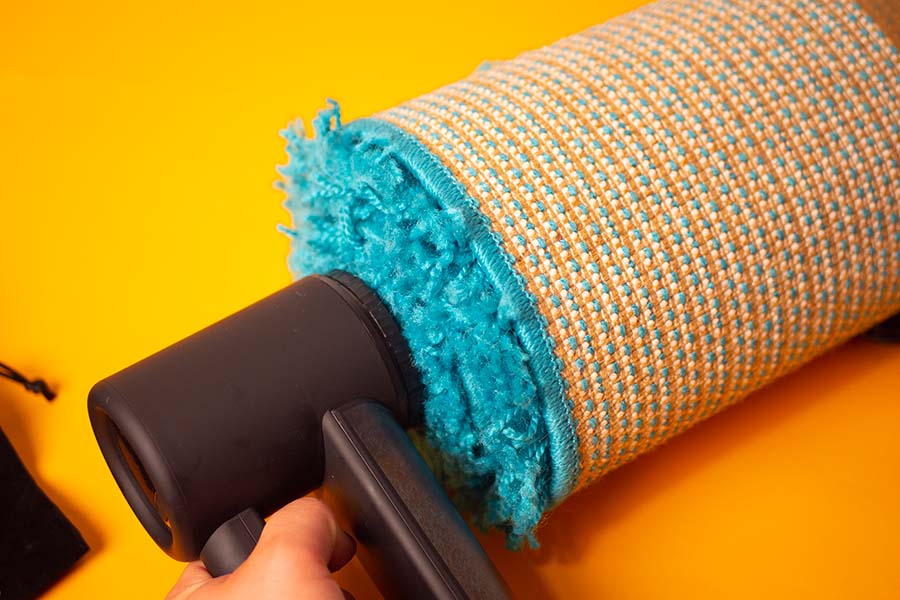 Best top-of-the-range
Its ergonomic design, power mode, 3 speeds, large reservoir and few accessories make it one of the best-performing and most complete devices in this selection.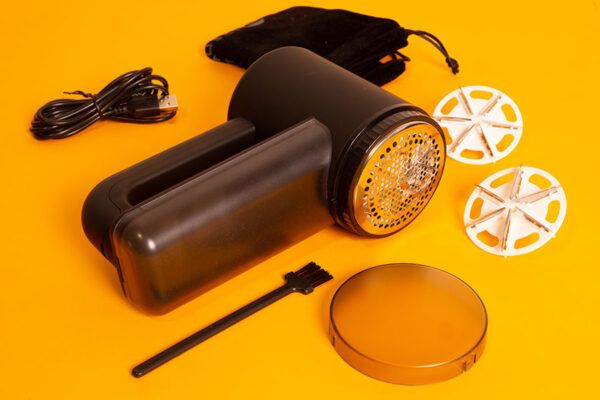 This electric model runs on a rechargeable battery via USB-C. Its autonomy is 45 minutes for about 3 hours of charging. A battery indicator is also available. The brand supplies 3 sets of blades, which are easy to change. Its 6-spoke steel blade and large contact surface with 3 hole sizes guarantee good efficiency, both for catching small lint and large pilling on strong, fragile fabrics (without damaging them). What's more, it has 3 speeds and runs at a maximum of 8,000 rpm. Although heavier and bulkier than the other models we tested, we appreciated its excellent grip and ergonomic design, making it easy to handle. The LED display is practical and simple, with a single control button, and it has a large reservoir for collecting lint and pilling. The latter, slightly transparent and removable, is easy to empty. All accessories can be disassembled, and a cleaning brush is included for easy maintenance. In terms of safety, it won't light up if the blade cover isn't correctly installed, and there's a protective cover to place when not in use. Finally, a stylish storage case is supplied.
Mid-range alternative
Very simple to use, this secure shaver offers a precise cut without damaging your fragile fabrics thanks to the protective cover. It has a large reservoir and is easy to clean.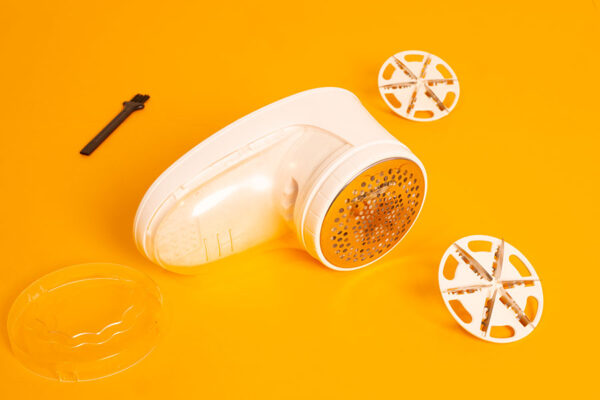 This electric device is powered by 2 AA batteries (not included) which are inserted into the compartment with magnetic lid. It features a large 6-edged blade under a metal grid with 4 hole sizes to catch both small and large lint. During our test, we observed its good efficiency on our various surfaces and didn't notice any damage to our clothes and fragile fabrics, thanks in particular to the protective cover for delicate fabrics. A total of 3 sets of blades are supplied, and changing them is very simple. On the maintenance side, the machine features a large, transparent drip tray that's easy to empty. Each element can be disassembled for easy cleaning using the brush. In terms of safety, there's a lock that automatically stops the machine if the blade cover is not correctly installed. However, the speed is not adjustable. In addition, it's a little bigger and heavier than some other shavers, but grip and handling remain satisfactory in our eyes.
Our selection
200+ Comparisons

2000+ Products Tested

100% Impartial
Why trust us ?
Selectos compares and tests hundreds of products to help you buy better. We sometimes receive a commission when you buy through our links, which helps fund our work. Learn more
How did we test?
To begin with, we determined the type of shaver as well as the power mode. Where necessary, we checked the autonomy and the charging time of the device. Next, we focused on its design through its grip (handle ergonomics, size and weight, display, etc. ), its ease of use and maintenance, and its various accessories (drip tray, cleaning brush, storage pouch, etc.).
As for the test itself, we tried each model on various surfaces (doormats, carpets, wool sweaters, jersey, fleece, cotton, etc.) to judge their effectiveness on fragile, solid, thin and thick fabrics, but also with lint and pilling of various sizes. Thanks to this, we were able to see the shaving level and the speed of operation as well as any related adjustments. Of course, we also took the opportunity to evaluate the safety general (protective grid, safety lock, cover, etc.).
How to choose your anti-pill fabric shaver?
The anti-pilling fabric shaver is one of the best items for giving your old clothes a new look, or simply for maintaining linens.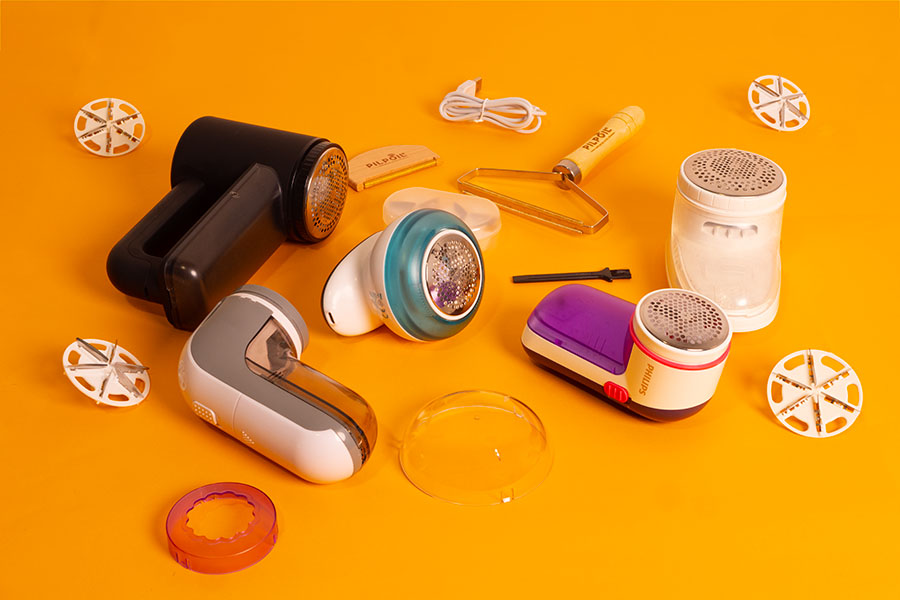 But beware, this type of product needs to be handled with care. To better determine which model is best suited to your needs, we've listed a few criteria you should consider before making your choice:
The type:

Just like normal razors, there are manual and electric models. More popular, electric fabric shavers are more efficient and less tiring. Nevertheless, manual models do not require a power source to operate.

Power mode:

a mains socket avoids battery problems, but is less convenient to handle, and imperatively requires electricity nearby. Among the other more portable options, a rechargeable battery is more economical and environmentally friendly than a battery. If you opt for the battery, remember to keep an eye on autonomy and charging time.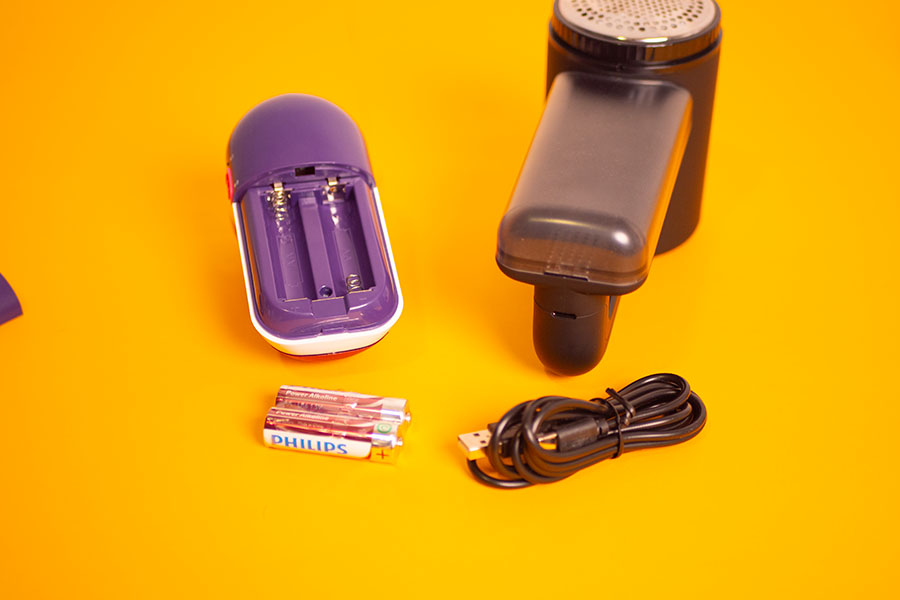 The shaving/cutting level:

The more settings, the better you can adapt it to your clothing types and materials (wool, cotton, etc.), offering greater variation. As a result, the fit is more optimal for preserving fabric when the shaver is close. Models with a single cutting level risk damaging some of the more fragile, finer garments.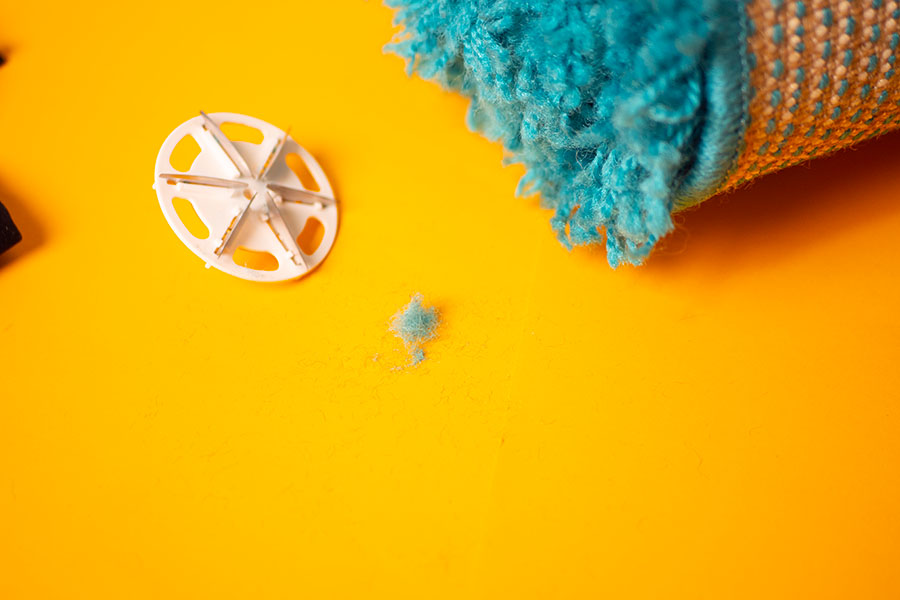 Rotation speed:

the higher the rotation speed, the better the efficiency. A minimum speed of 5000 rpm is recommended, with the average being between 5000 and 8000 rpm.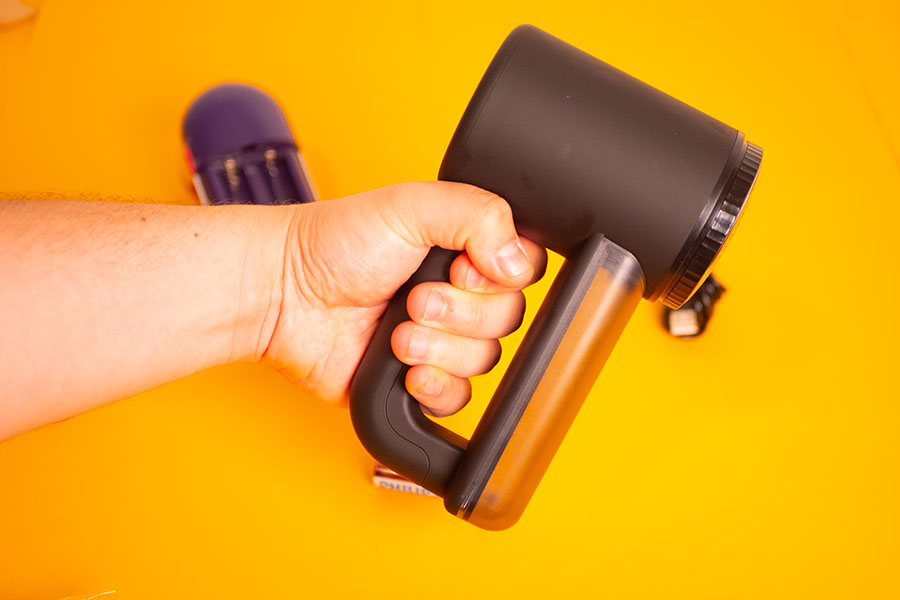 Handhold:

its size and weight influence maneuverability. So opt for a lightweight, compact shaver with a handle that's easy to handle and doesn't slip.

Ergonomics:

an LED light makes it easier to target lint. Also check the placement of the buttons. In addition, a collection bin is useful for storing collected lint, and you'll need to pay close attention to its capacity and ease of opening so it can be emptied simply and not too regularly. A transparent collector also makes it easier to see when it's full.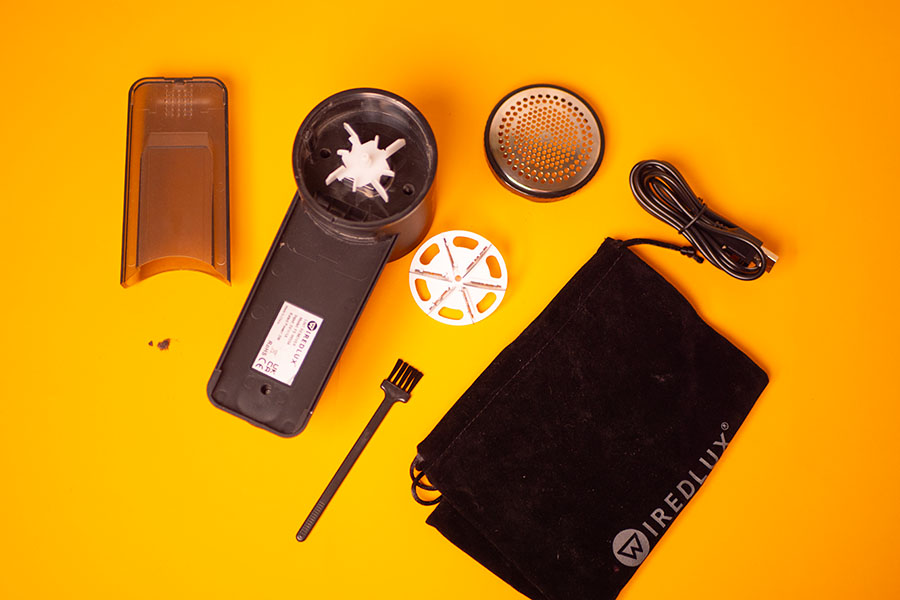 Safety:

Like all shavers, this type of device presents risks of cuts that could damage your hands, but also your clothes. To avoid this, we recommend a model with a protective grill.
Other fabric shavers we recommend
Beper 50.245 (€14.90 at time of publication): Good for fragile fabrics, but a little less effective on thick fabrics and not very durable. This electric shaver incorporates a rechargeable battery. Nevertheless, its autonomy is less than advertised (30 minutes of use during our test), and its charging time is substantial (between 7h30 and 8 hours). Its steel grid features different-sized holes to absorb all kinds of lint, without damaging delicate fabrics. As for its design, the top handle gave us a good grip, and we found it easy to handle with its rather small format. It features a removable, slightly transparent reservoir, but this is somewhat limited in terms of capacity. A cleaning brush is provided for maintenance. A safety system blocks operation if the unit is not correctly installed, and there's also a protective cover. However, in our test, we found it slightly less efficient than other models, requiring more passes over the same surface. What's more, the speed is not adjustable.
Other fabric shavers tested
Philips GC026/30 (€39.46 at time of publication):This model is currently sold at an out-of-the-ordinary price, making its value for money inferior to those in our main selection.