Posted on 6 July 2022
After 11 hours of research, analysing 24 popular models and testing 7 of them, we have determined that the best cigar lighter charger is the
UGreen QC 3.0 36W
due to its price/quality ratio.
Our choice, Best budget
This charger is quite simply the most interesting solution in our comparison. In fact, despite its price, it includes fast charging.
£ 17.99 on Amazon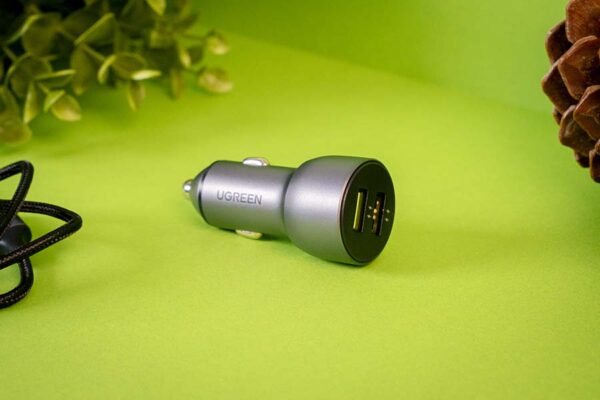 The UGreen cigarette lighter charger surprised us as soon as we unpacked it. Indeed, unlike many models on the market, it has an aluminium finish giving it a false air of the higher ranges. But this interesting quality/price ratio is reinforced by the presence of 2 USB-A ports compatible with the QC 3.0 standard and therefore capable of delivering a power of 18 W/3 A respectively. Once installed in our test vehicle, it proved to be relatively compact even though it protrudes slightly from its slot.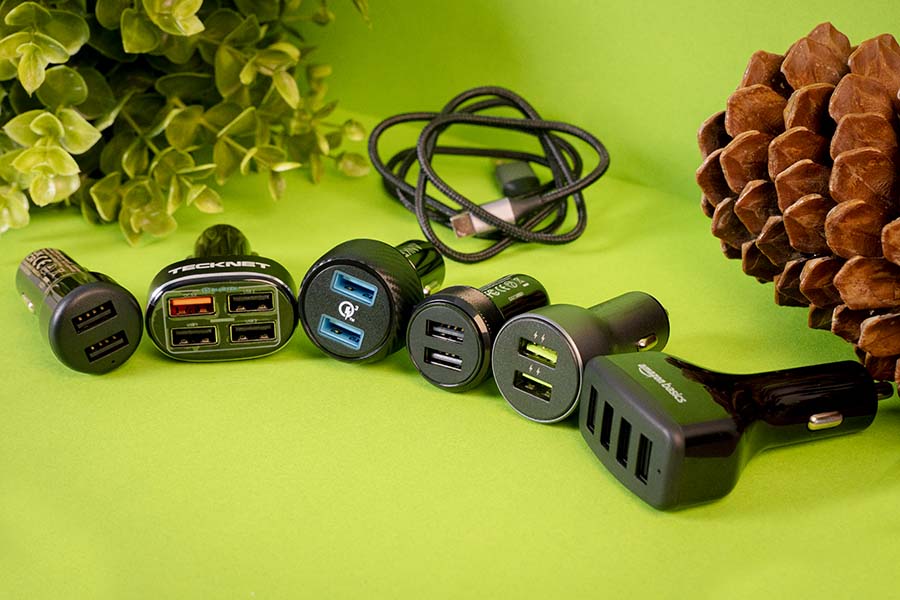 Cigar lighter chargers are a good solution for charging your smartphone in your car.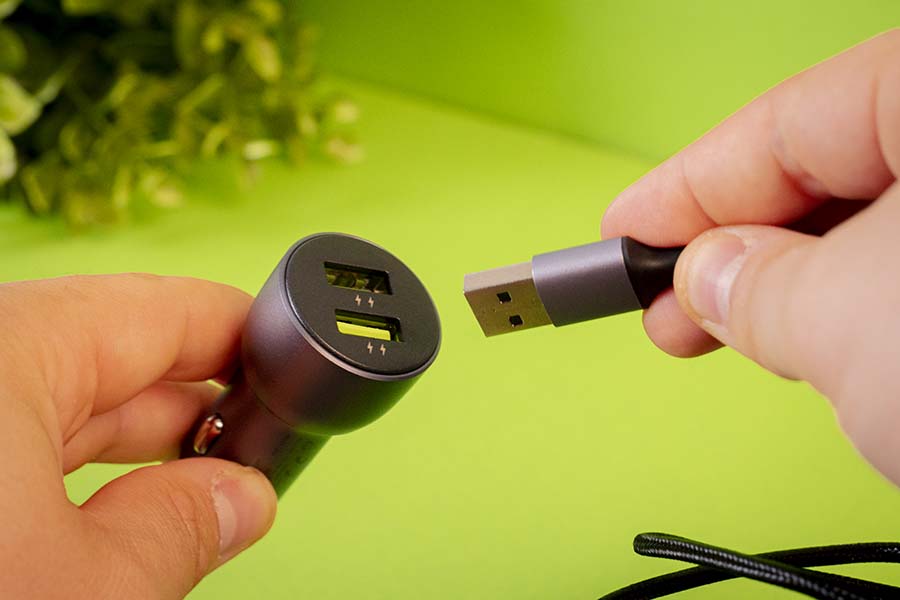 The most common connector standard is QuickCharge version 3.0.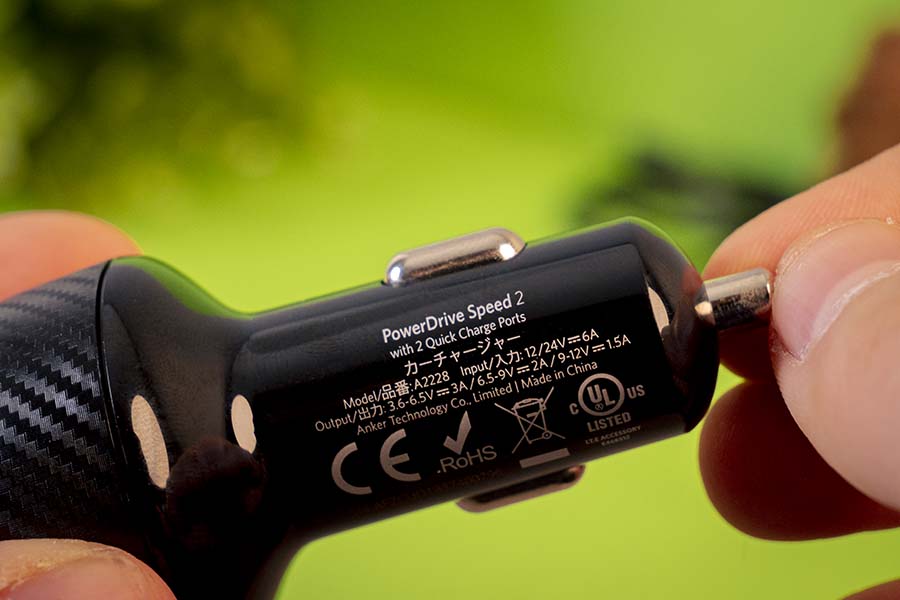 Make sure there is enough power available for what you want to charge.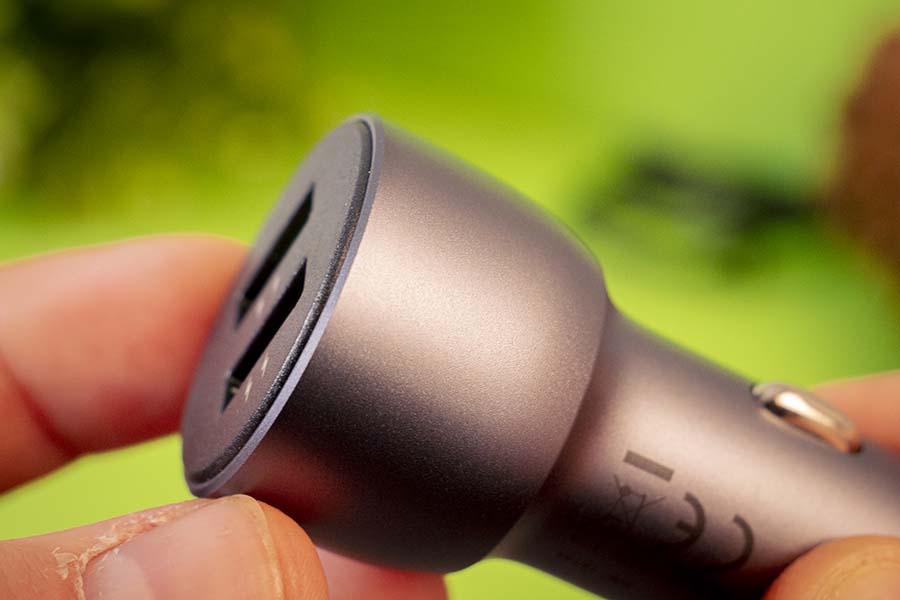 Materials impact the durability of your charger.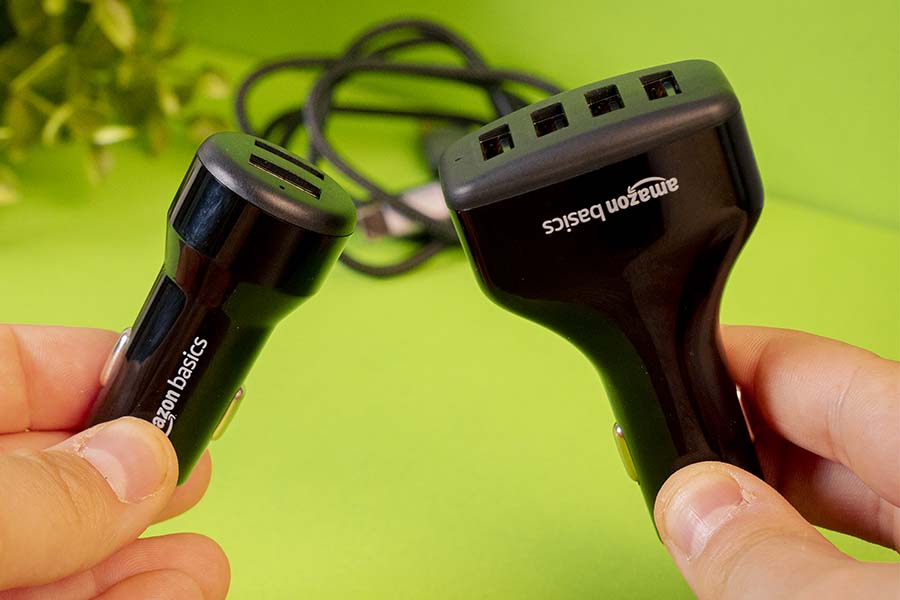 A charger that is too bulky can easily get snagged when you move.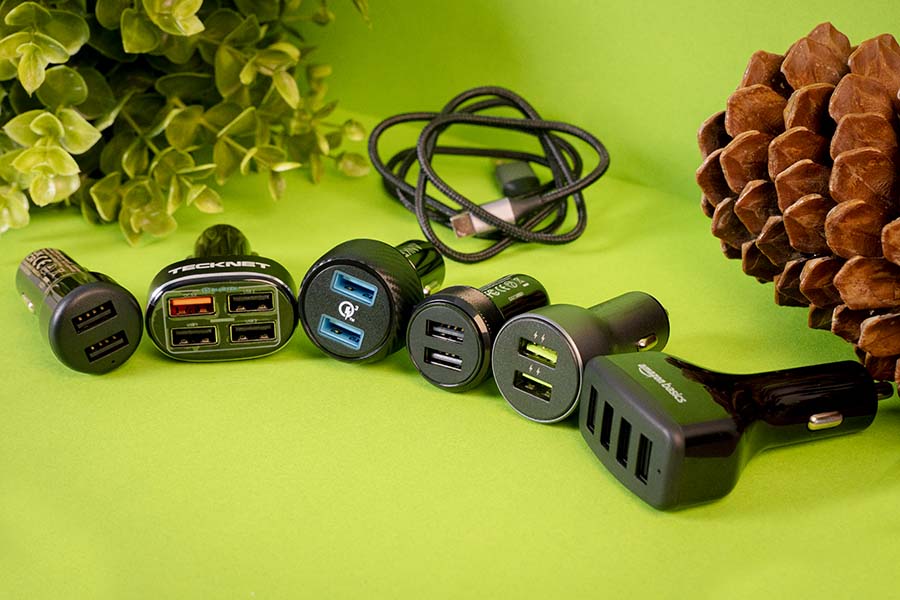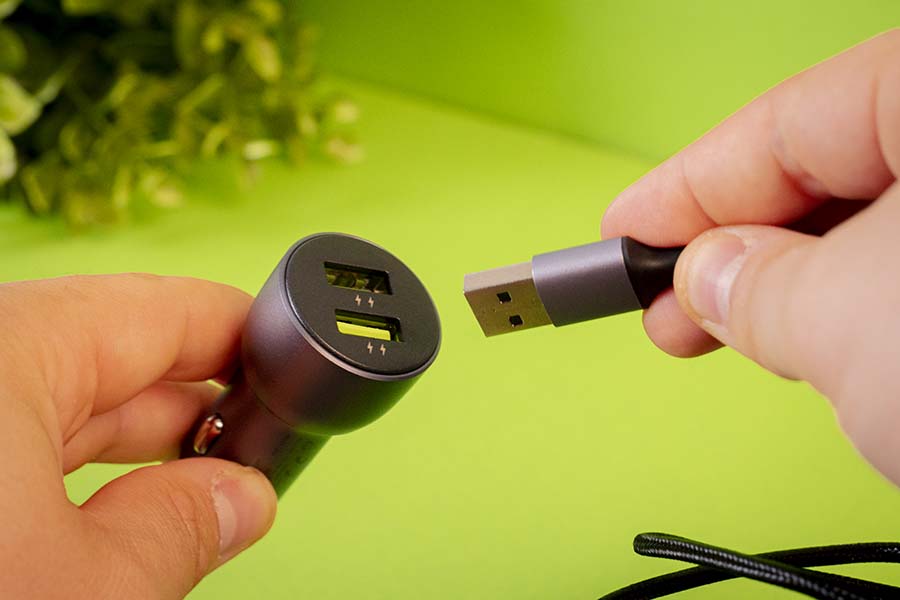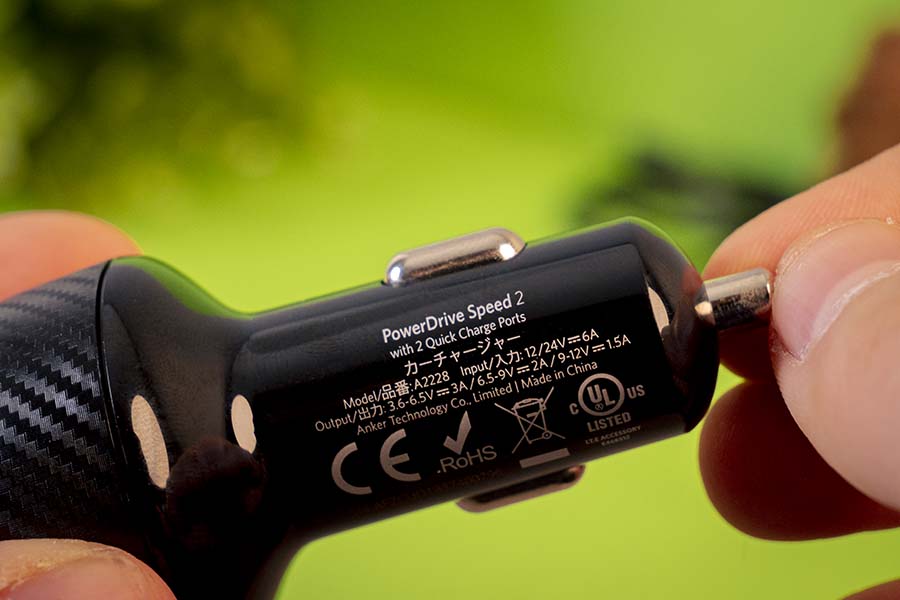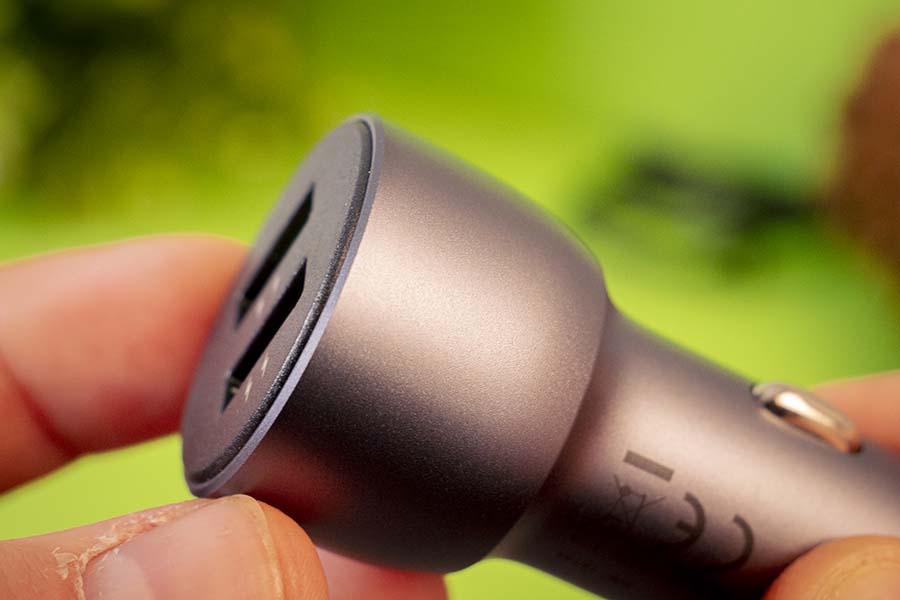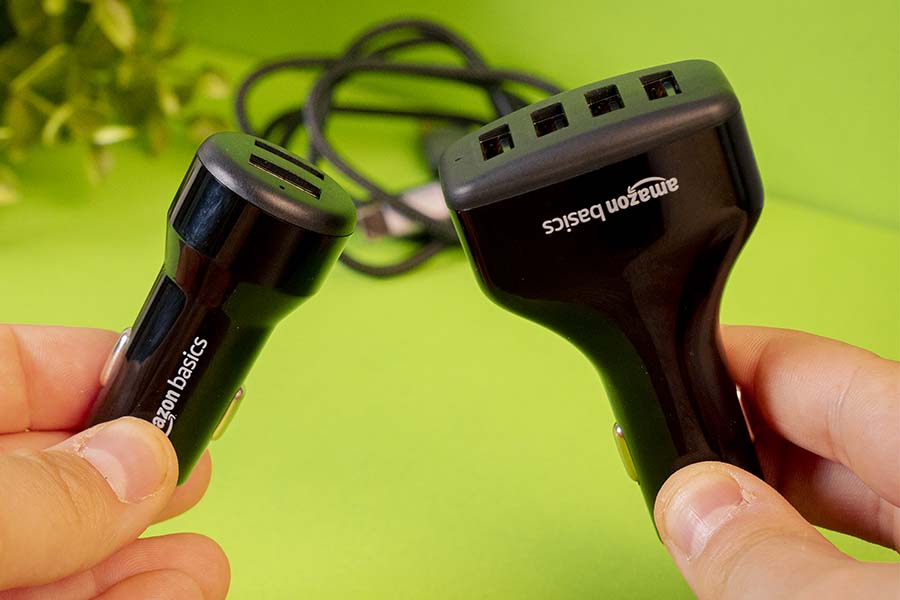 Best mid-range
If you need a charger that has fast charging and is offered by a well established and recognised brand, look no further.
£ 69.00 on Amazon
The Speed 2 is, after all, very similar to our favourite model. It is indeed equipped with the QuickCharge 3.0 fast charge with a power of 18 W/3 A, present on 2 ports. The assembly and finishing are of a very good level even if, in comparison with the UGreen, we were disappointed to find plastic. The real strength of this product is that the brand is often praised for its responsive and efficient after-sales service. A Speed 2+ version can also be found online. It has a USB-C port in addition to a standard USB and offers a combined power of 49.5W. It is less interesting, however, as USB-C to USB-C cables are still quite rare for the average person.
Best high-end
This model can be considered both a very good phone holder and an efficient wireless charger for your car. The best of both worlds.
See the price on Amazon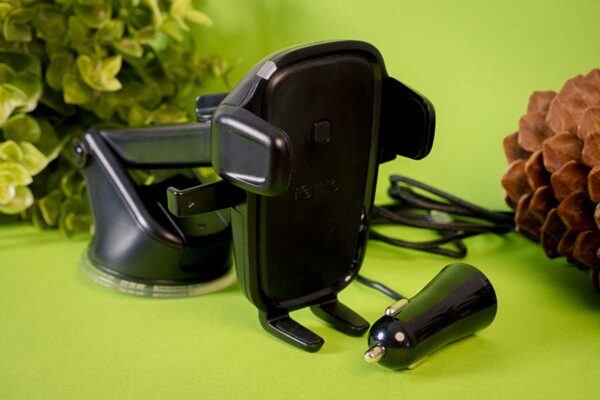 The test of this charger stand took place in two phases, separated between its two main areas of interest. The support aspect is particularly convincing as it seemed easy to adjust the positioning of our smartphone, notably thanks to the numerous adjustments available and the integrated telescopic arm. The charger section is just as relevant, with a power rating of up to 7.5W (iPhone) or 10W (Android). We also liked the fact that the charger cable has an additional USB port for powering another device.
Budget alternative
It is the most compact model in the selection. It does its job well and is ideal for charging any type of small device.
£ 9.99 on Amazon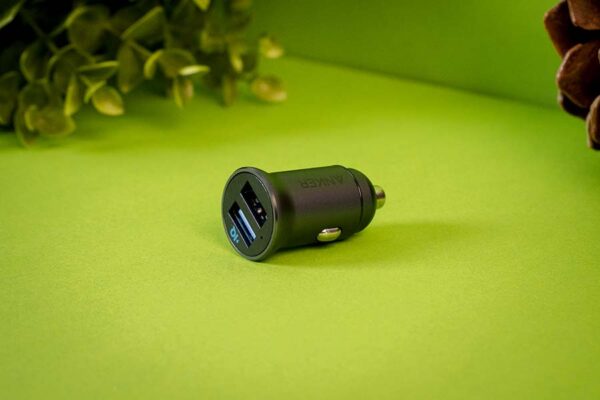 The PowerDrive 2 is a cigar lighter charger that looks quite good, thanks to its aluminium-coated exterior. As a result, it looks quite similar to the UGreen in this respect. The assembly is also convincing. However, its lower power than its direct contender puts it off the podium. Indeed, its two ports are limited to a power of 12 W/2.4 A. However, its real strength lies in the fact that when installed in our test vehicle, only a thin strip protruded from the port, which is the ideal way to avoid any unintentional clashes.
Our selection
Honorable mentions
Tecknet iEP174 (£18.99 upon publication): many ports and fast charging. This charger has 3 ports, limited to 12W/2.4A, and a QC3.0 port able to reach 18W/3A. We were surprised by its relatively compact size, considering the connectivity present, and its quality of finish, even though it is made of shiny plastic. However, we chose to leave it out of the selection because of its moderate interest in everyday use and the fact that the brand is less recognised.
200+ Comparisons

2000+ Products Tested

100% Impartial
Why trust us ?
Selectos compares and tests hundreds of products to help you buy better. We sometimes receive a commission when you buy through our links, which helps fund our work. Learn more
How to choose a USB car charger?
For many people, the smartphone has become an almost indispensable element of everyday life. As well as hands-free systems and mobile phone holders, cigarette lighter chargers are also a popular item for many drivers.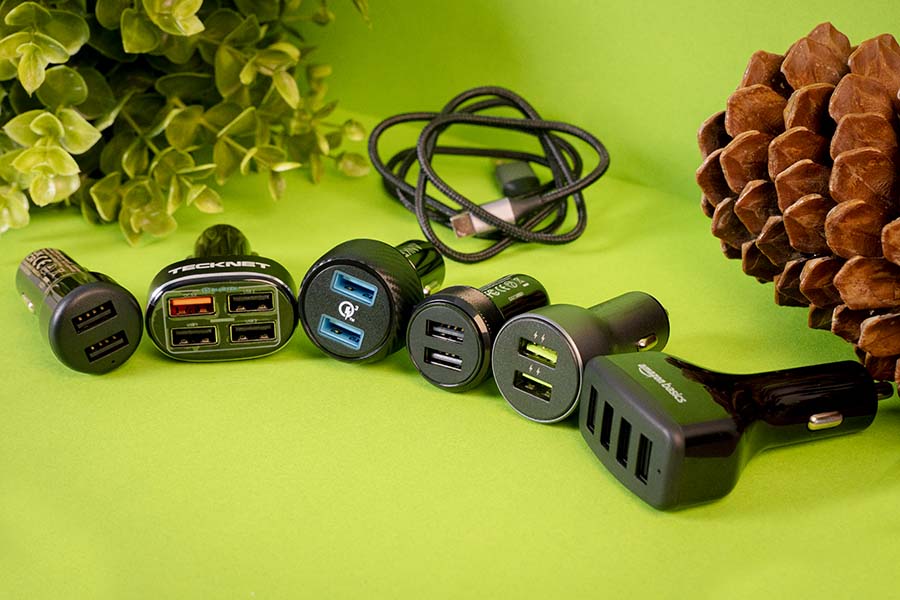 The USB cigarette lighter charger will not only save you from that anxious feeling when you run out of battery power, but its socket is compatible with both older and modern vehicles (which do not have a cigarette lighter, but do have such a charging socket).
Nevertheless, there are so many different models on the market that it is difficult to choose a truly efficient one. Therefore, before purchasing, consider the following criteria in order to choose the one that best suits your requirements and your vehicle: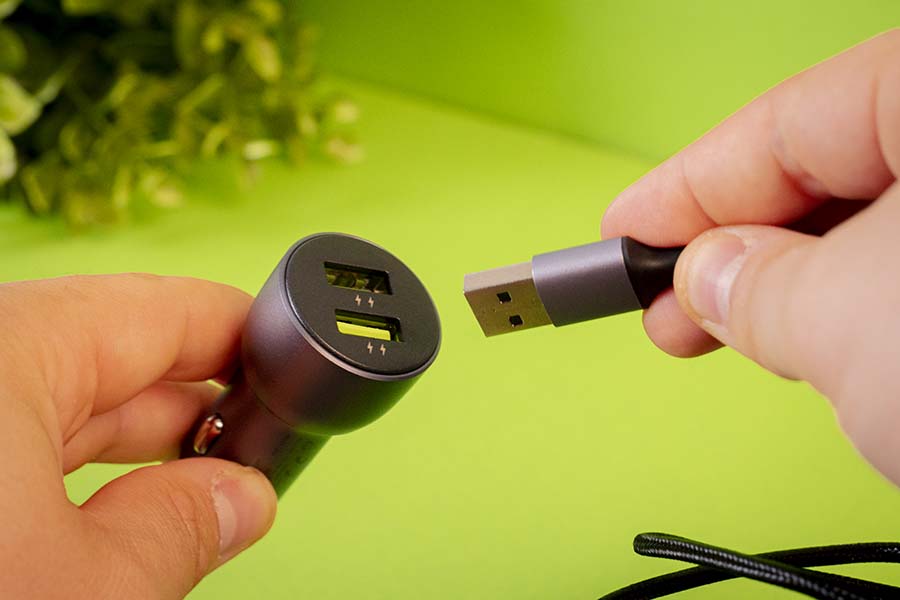 The type of connection: what's the point of buying a charger if you can't get the most out of it with your device? In general, you should look at the type of connector and its compatibility with your smartphone's fast charging. The most common standard is QuickCharge version 3.0.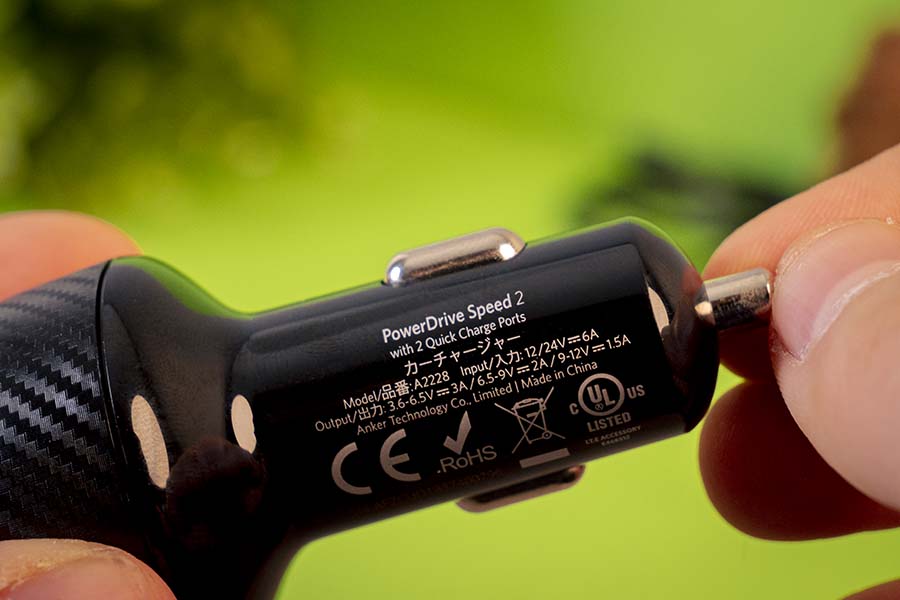 The power output: in addition to the connections, you need to make sure that the power available is sufficient for what you want to charge. For example, while about 1.5A may be enough for a smartphone or a GPS, some devices require up to 2.4A. The speed of charging depends more on the number of W delivered by the charger, with 10W being a respectable value.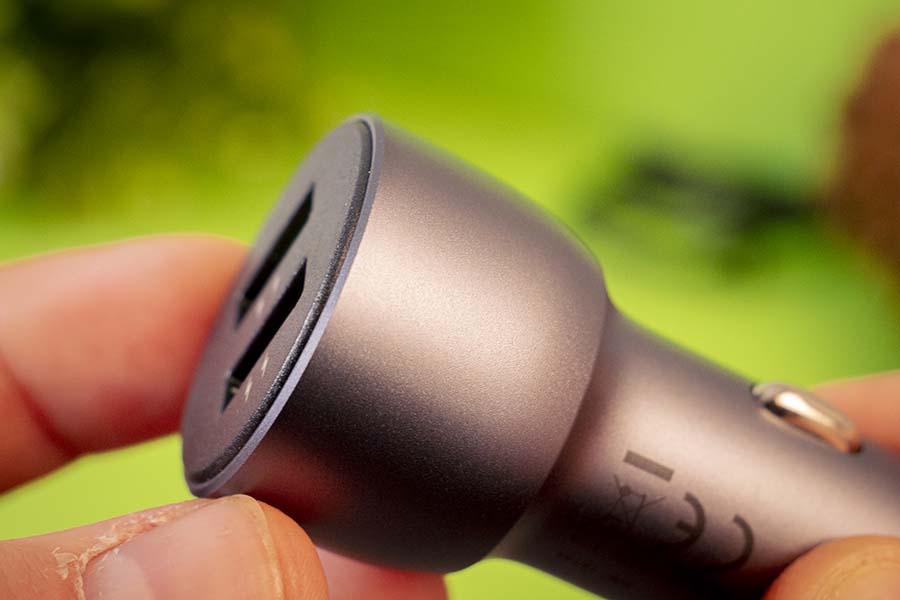 The quality of assembly and choice of materials: these elements impact the durability of your charger. A well assembled model with quality components will last much longer than a low cost solution made of low quality plastic.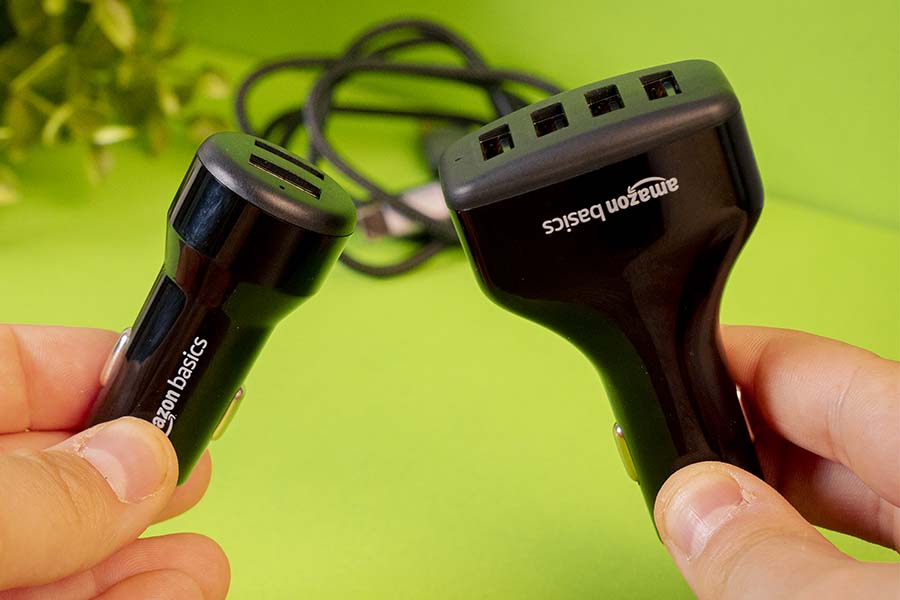 The format: although not as important as the other criteria, it should also be taken into account. If the charger is too bulky, it could hinder your movements inside the vehicle, even more if we take into account the cables. In addition, if it does not have an LED or a pilot light, it is difficult to know whether the device is charging or not while driving.
How did we test?
We tested each charger in several stages. Firstly, after unpacking, we analyse the overall quality of the assembly and the quality of its materials.
Next, we began the real test. For this, we started with a visual analysis, focusing on the position of the charger in the cigarette lighter port and the presence or absence of an LED light. Finally, the charging test was carried out with a QC 3.0 compatible smartphone, in two stages: the first with a single port and the second with several.
Other devices tested
Amazon Basics (£6.82 upon publication): The low cost reference. This charger is a very affordable solution for those who need 2 or 4 ports. It has a power of 12 W / 2.4 A per port and is mainly made of plastic. This basic statement did not convince us, especially when compared to Tecknet's solution, which is almost as affordable but better finished and more powerful.
Rampow RBB01 (£11.99 upon publication): Another economical alternative. For a reasonable price, Rampow offers a USB charger with 2 ports capable of delivering 12W/2.4A each. It does not stand out for its quality of finish or choice of materials. In fact, visually it is strangely similar to the Anker PowerDrive Speed 2. In the end, the lack of reputation of the brand coupled with the other limited features pushed us to leave it out of our selection.
Translated by Ramsés El Hajje