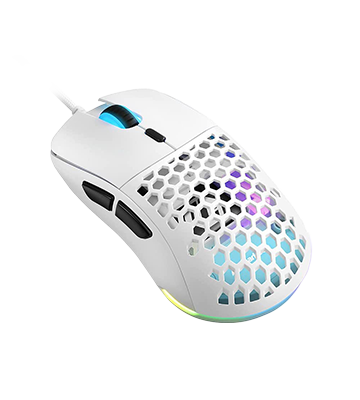 GOOD POINTS
Lightweight

Quality of assembly

RGB rendering with honeycomb shell
NEGATIVE POINTS
Lack of roundness

Software too light compared to the competition

No anti-slip zones
Summary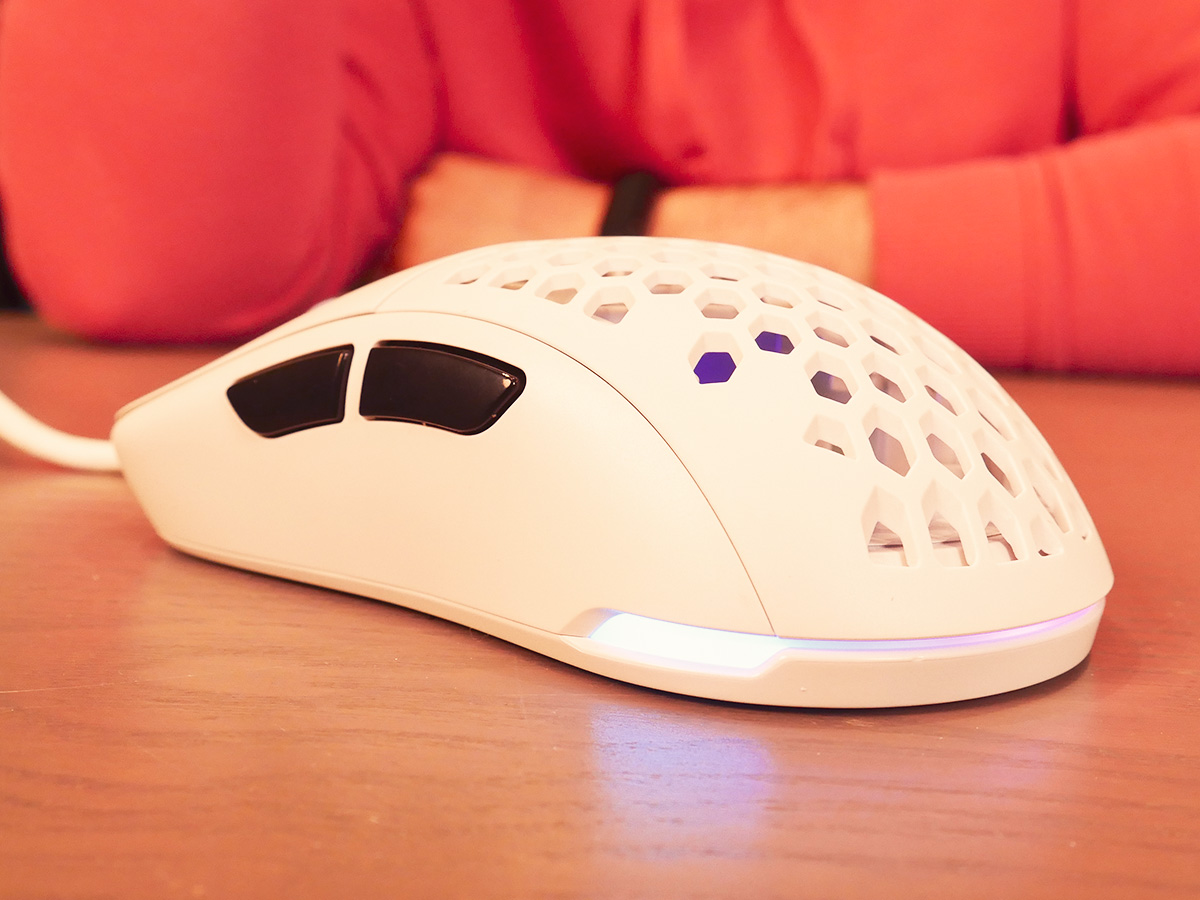 Design
The Light² 180 is a lightweight mouse (63 g). The shape of the mouse is therefore quite classic. It comes with two magnetic shells: one with a honeycomb design and one with a solid one. We recommend the first one as it highlights the RGB backlighting on the lower part of the mouse.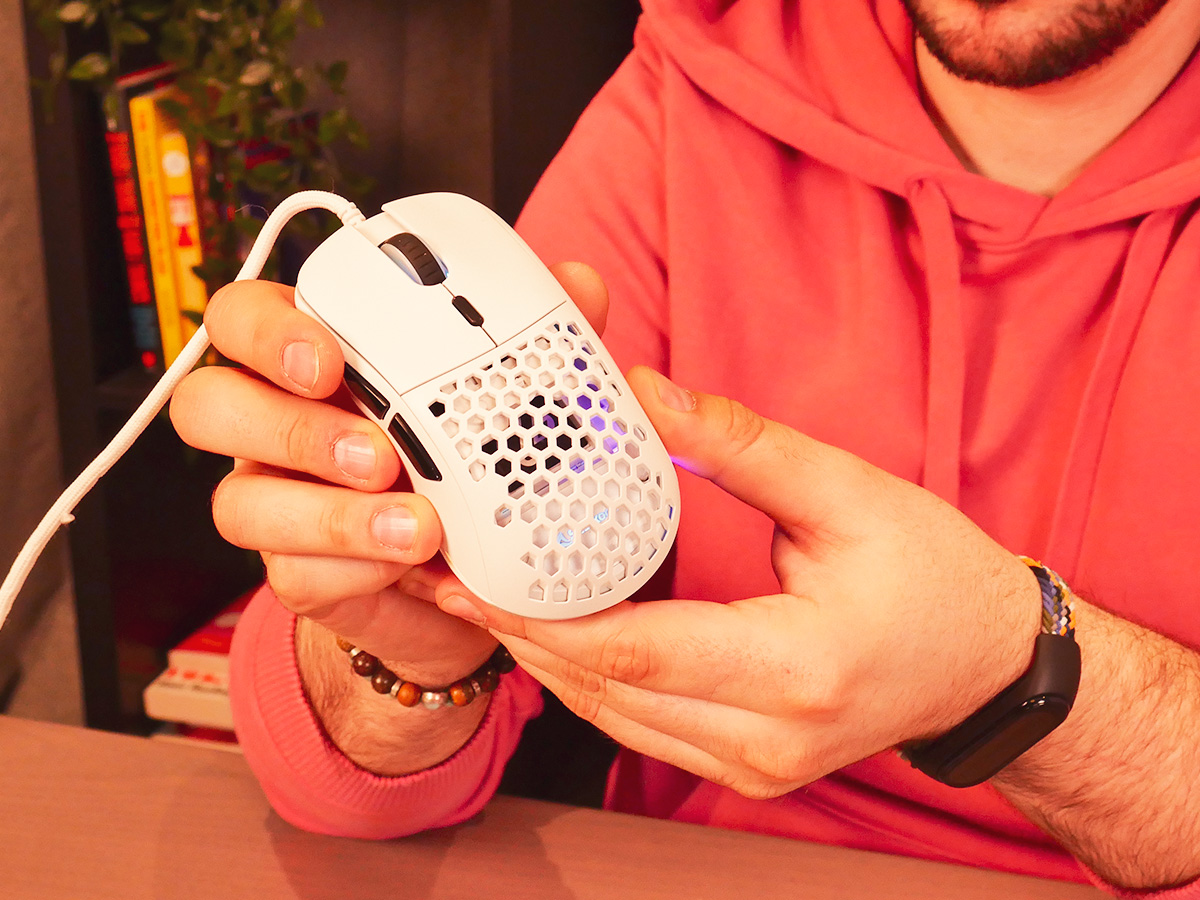 The whole thing looks pretty good with quality plastics and a neat assembly. The cable, on the other hand, is covered with fabric. This coating coupled with its flexibility gives the impression of a shoe lace. Unlike the HyperX Pulsefire Haste, it does not seem to retract.
The integrated buttons are fairly standard. The only additional controls are two side buttons, which are quite large and easy to identify by touch, and a dedicated button for selecting sensitivity.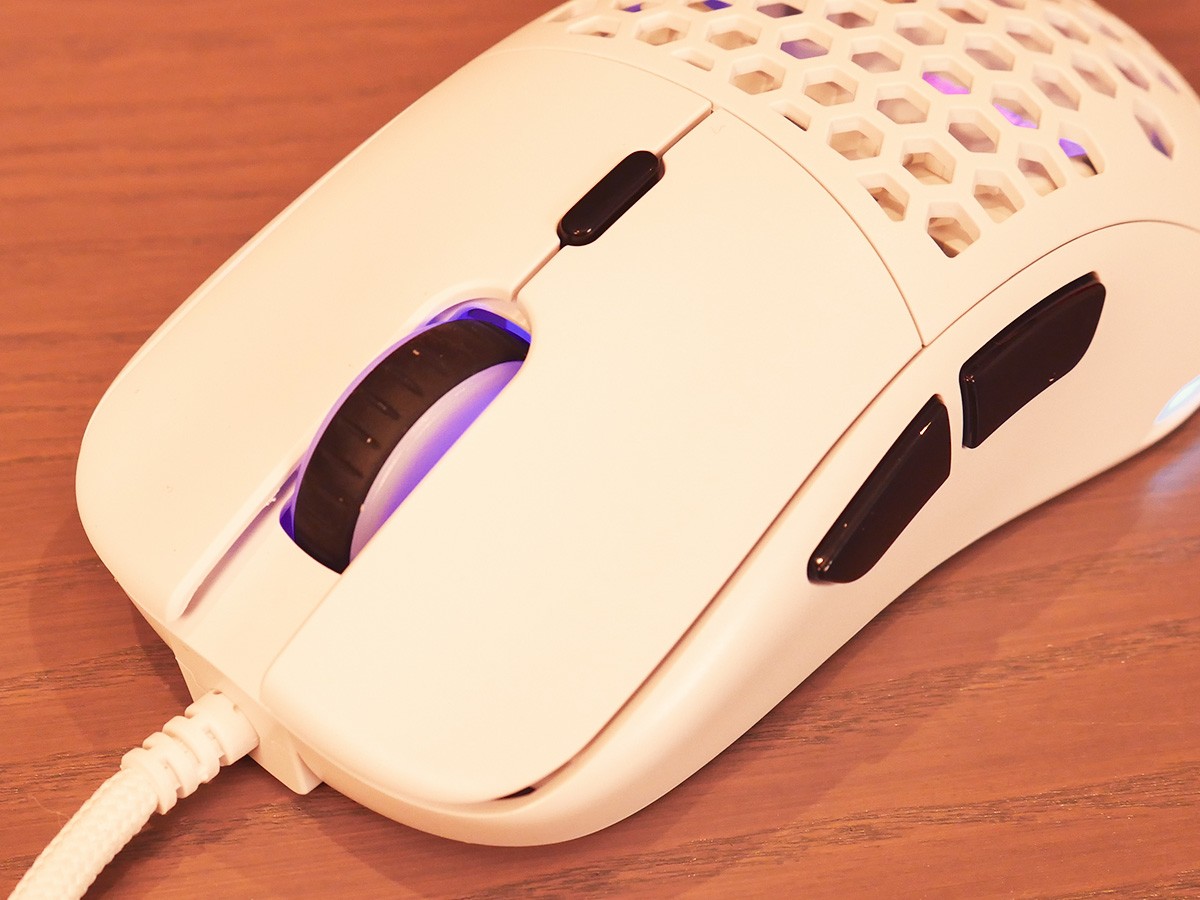 An additional selector, located under the mouse, allows you to set the sampling rate (125 – 500 – 1000 Hz). However, we recommend leaving it at 1000 Hz for high responsiveness.
The sensor is an optical model given for a crazy 12000 DPI (which will only be used at a maximum of 20% by average players). It has a relatively low dropout distance, ideal for people who lift their mouse to move it.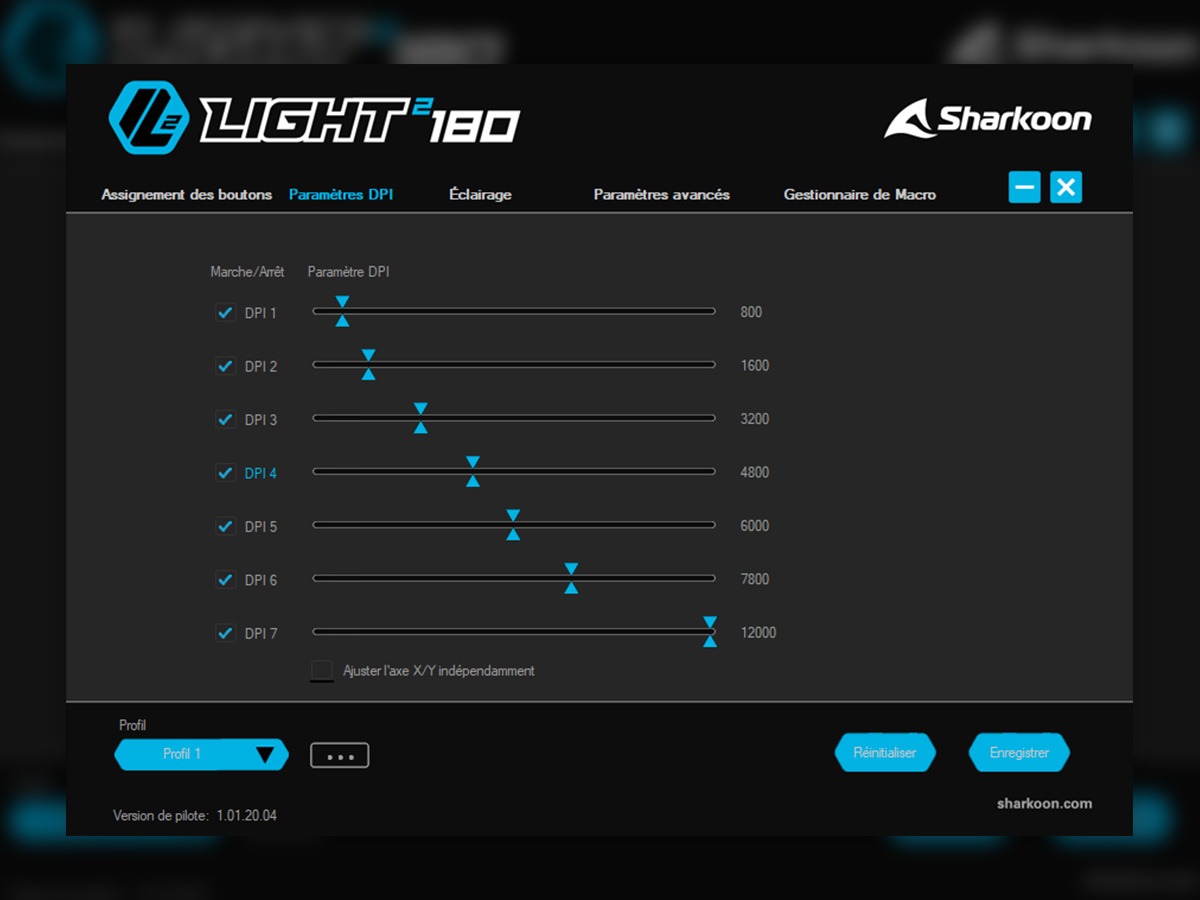 Ergonomics
Ergonomically, the Light² 180 has a simple shape with minimal curvature. Although this is not particularly disturbing for gripping or fingertip use, it is a problem for people who want to rest the mouse in their palm.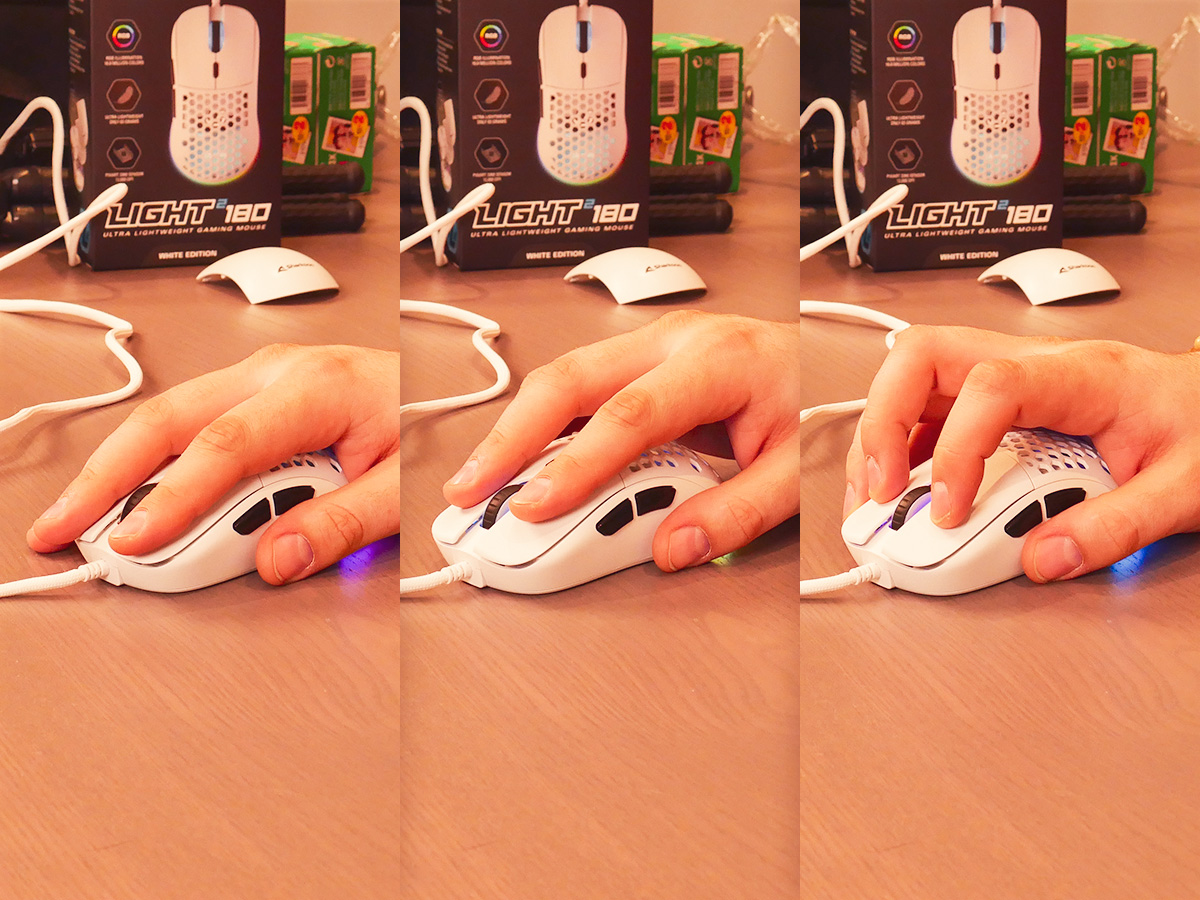 There is also a lack of anti-slip surfaces, which would have been beneficial to grip. However, with the honeycomb shell, it's rare for hands to get sweaty or slippery. As a result, the problem wasn't too noticeable in game play.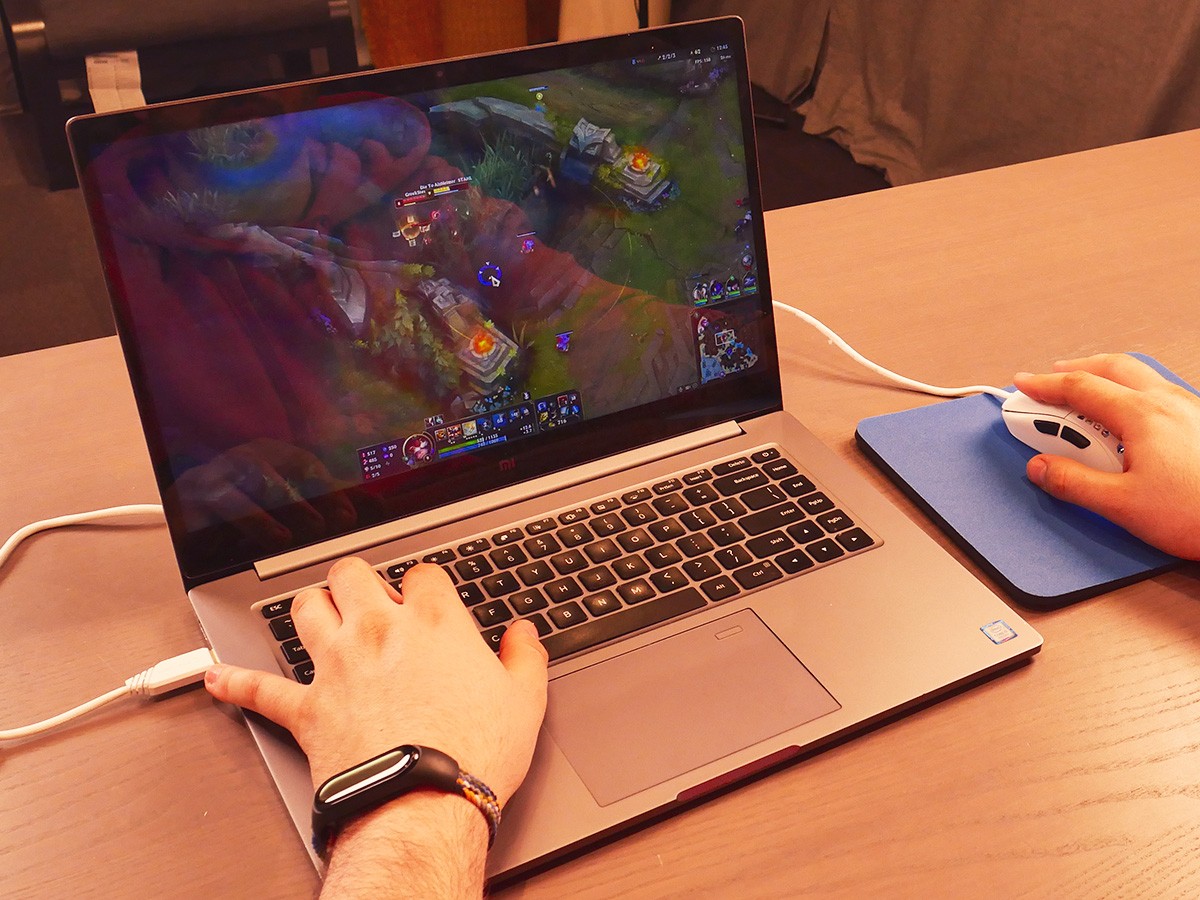 In game, the Light² 180 proved to be particularly efficient, allowing us to achieve good scores in the FPS and MOBAs we tested it in. Its limited controls, however, prevent it from being really relevant for RPG enthusiasts.
Features
The software is the part where this model is least convincing. Indeed, even if it remains simple to use, it lacks options compared to competing solutions.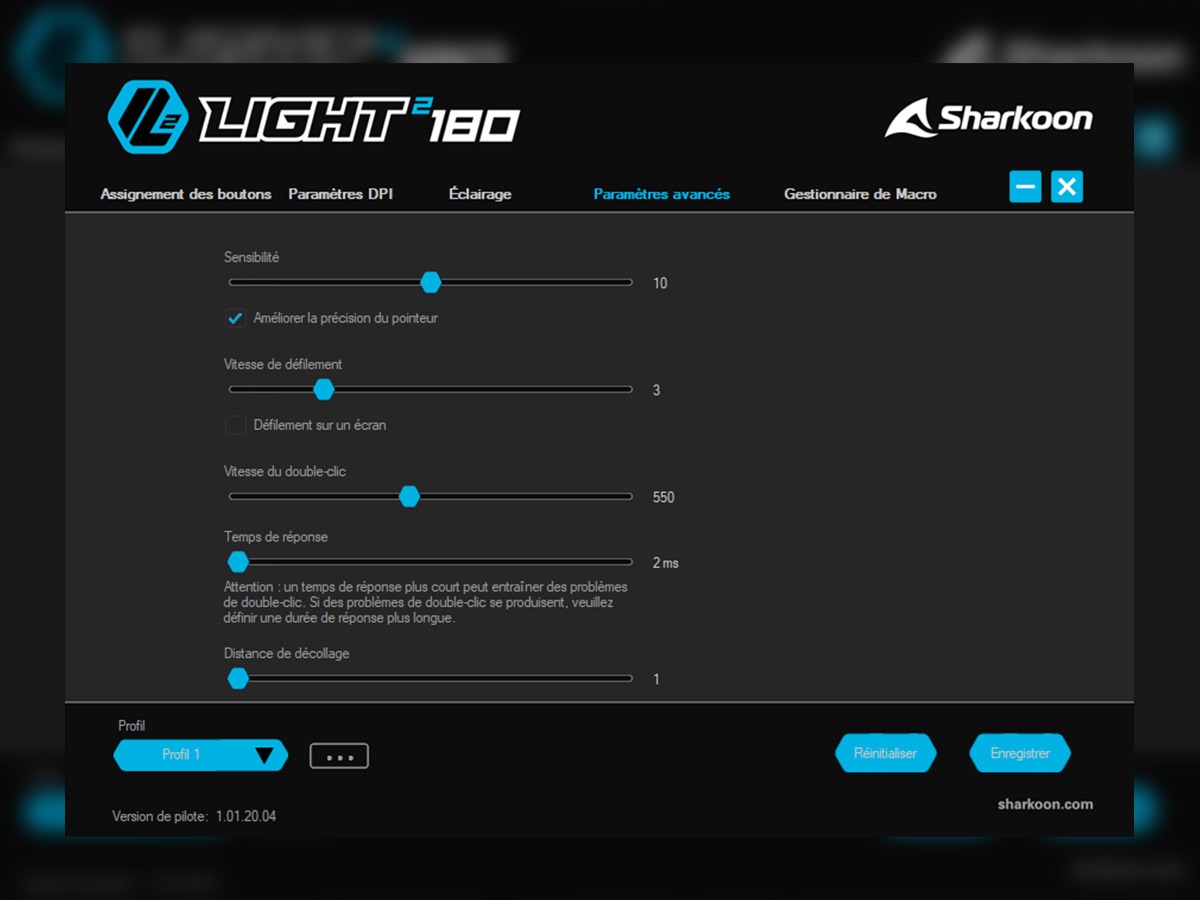 So, we do find key mapping, sensitivity adjustment, RGB customisation, macro creation and advanced settings, but when we want to save them in a profile, it is impossible to link them to one (or several) application(s).
Mapping is also limited, not by the possibilities, but by the absence of a function to double the shortcuts (like Razer's Hypershift or Roccat's EasyShift). It's a shame, because this option would have been beneficial to the versatility of the mouse.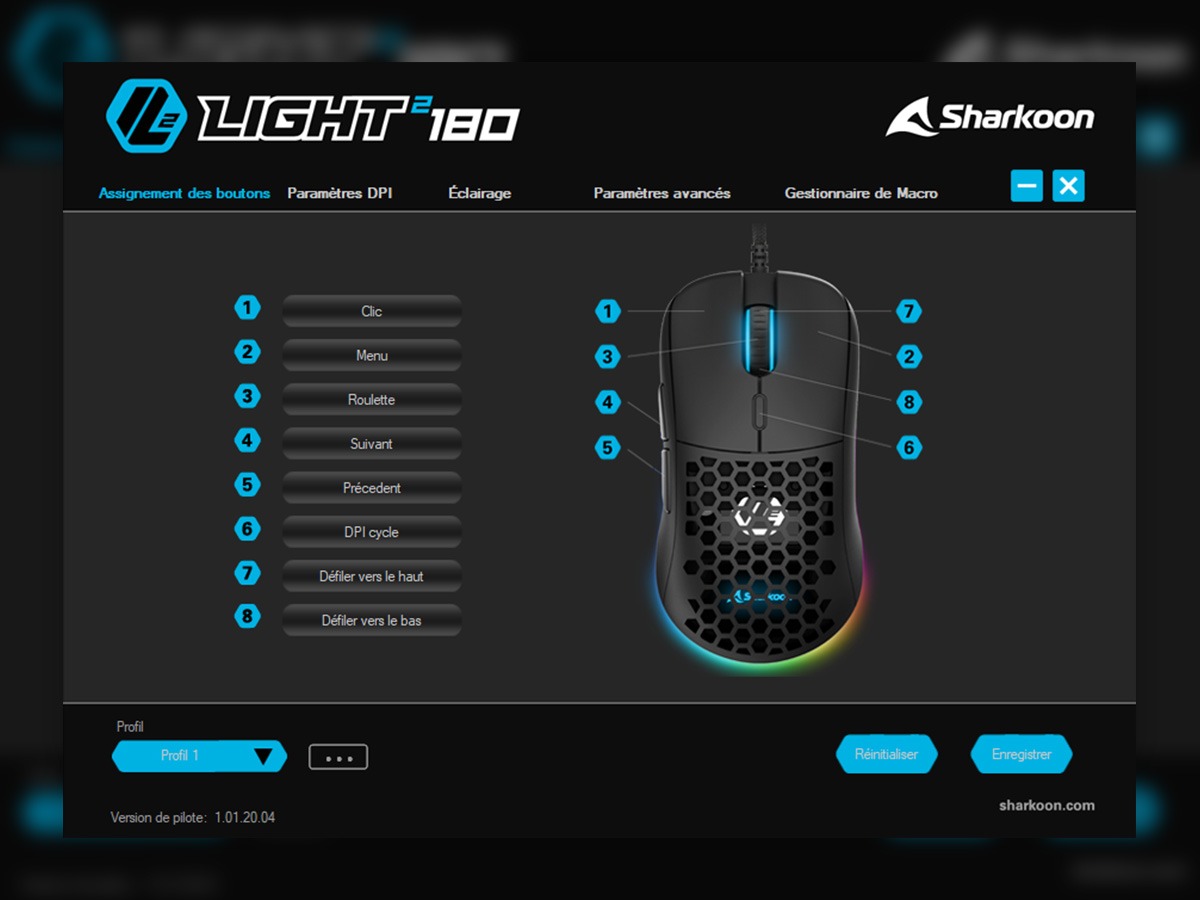 A small note for the (rare) players using MacOS: the software is only available on Windows.
Conclusion

To sum up, the Light² 180 seems to us to be a relevant mouse in the lightweight market. It has many strengths and is only weakened by its software, which falls short of the competition.

However, people who do not focus primarily on shortcuts and user profiles should find it easy to use.

GOOD POINTS

Lightweight

Quality of assembly

RGB rendering with honeycomb shell

NEGATIVE POINTS

Lack of roundness

Software too light compared to the competition

No anti-slip zones
Translated by Ramsés El Hajje