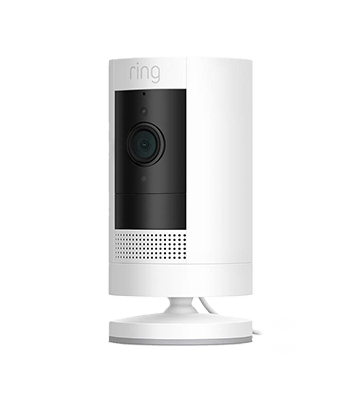 GOOD POINTS
Recording quality

Positioning possibilities

Overall quality of the app

Highly efficient motion detection
NEGATIVE POINTS
Improvable audio

Unexploitable without subscription (storage of recordings, paid features)

Maximum potential limited to Amazon Alexa
Summary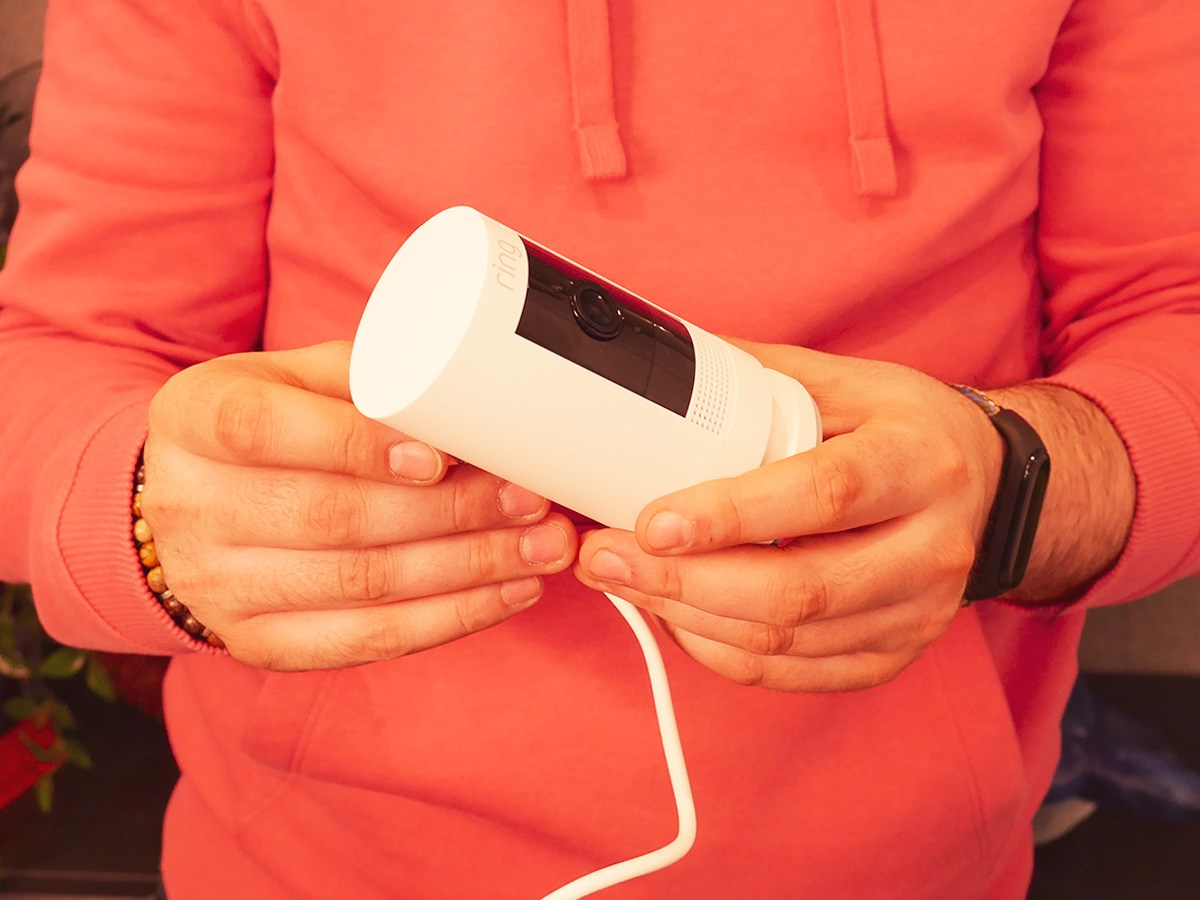 Design & Installation
The Stick Up Cam is a cylindrical surveillance camera with a quality design, although the brand has opted for plastic. However, its size does not make it very discreet, so it will be a bit difficult to camouflage it in the living room, for example, or in any other part of the house.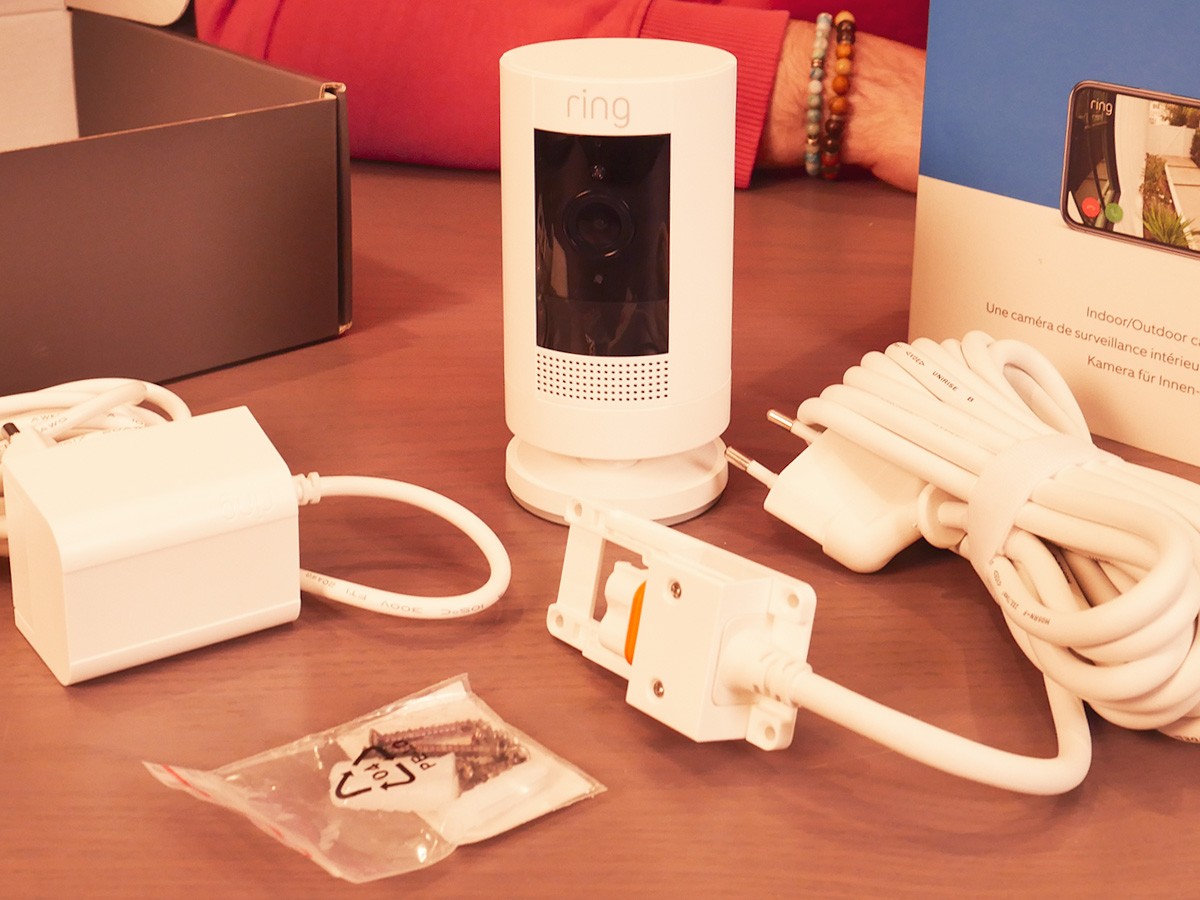 There are three installation options in the package: the pre-installed bracket with a ball joint, the bracket for wall mounting (screws included), and the bracket for outdoor use.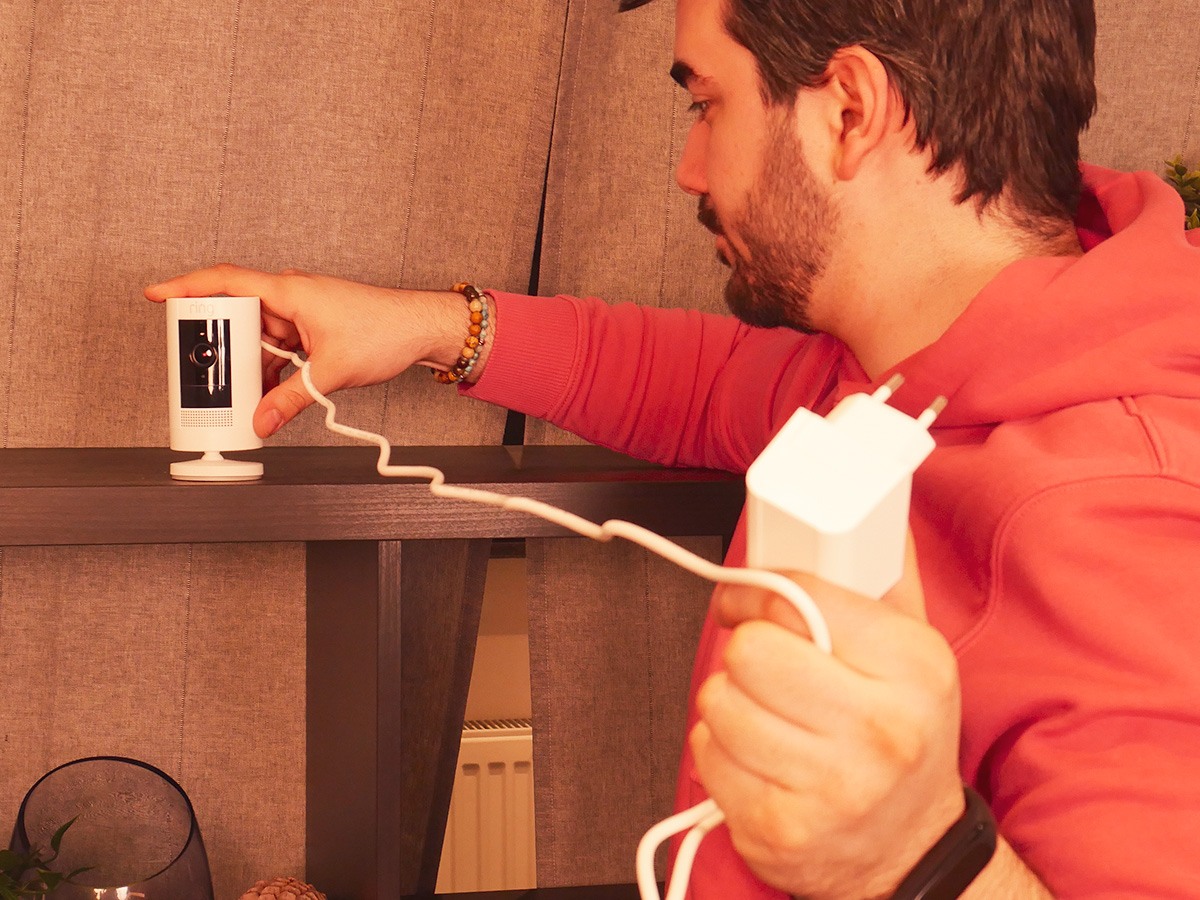 The camera is powered from the electricity network with a cable long enough to be placed on a piece of furniture, provided there is a power socket nearby. And if you're one of those people who doesn't like wires, you can even fit a battery.
Recording
This camera has a Full HD video resolution. The only condition is that your Wi-Fi connection is sufficiently stable, as the camera automatically adjusts the resolution according to the speed.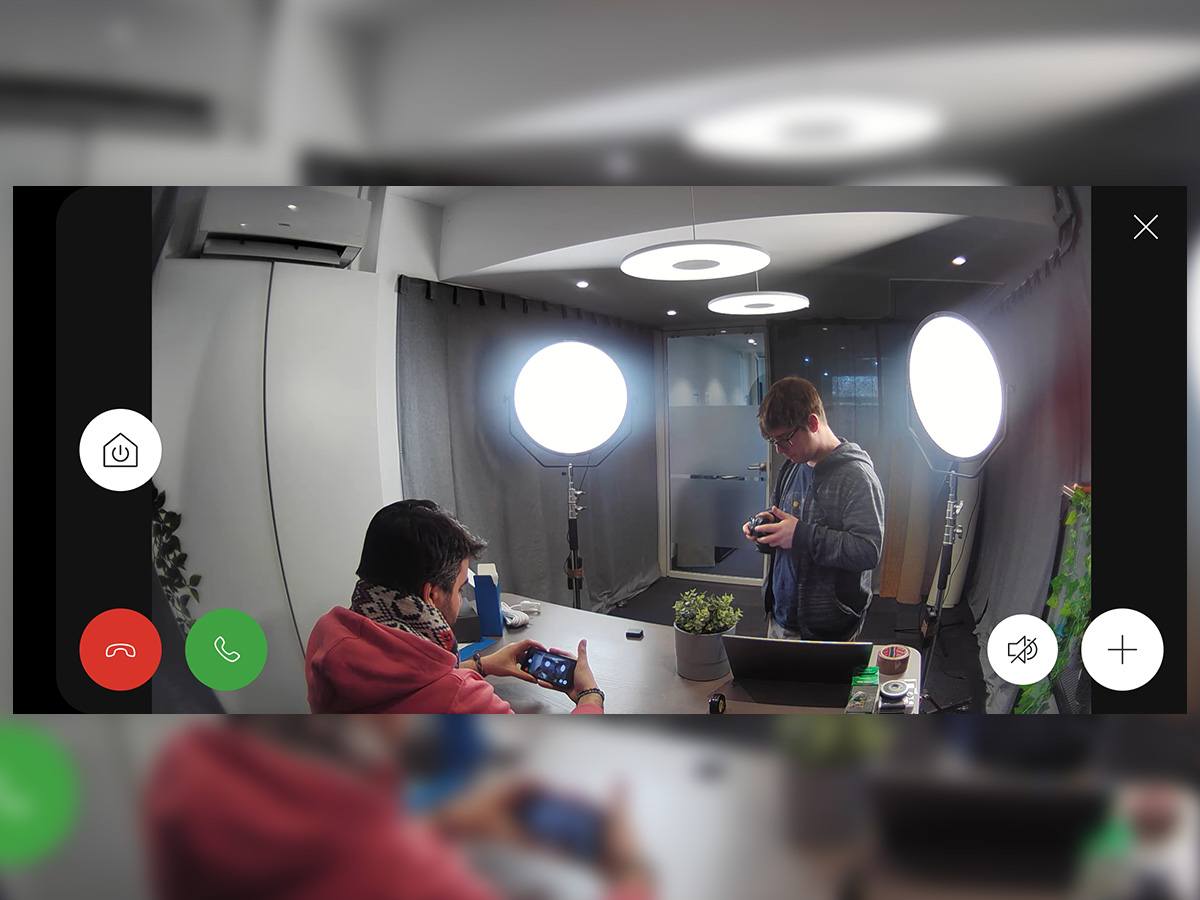 The camera provides good quality images, whether in daylight or at night (although the quality is slightly reduced). There is also a "colour night vision" function, but it is rather clumsy.
Motion detection, on the other hand, offers a rather mixed result. Although it is particularly effective, it has a high sensitivity that activates it even when a robot hoover passes by unobtrusively.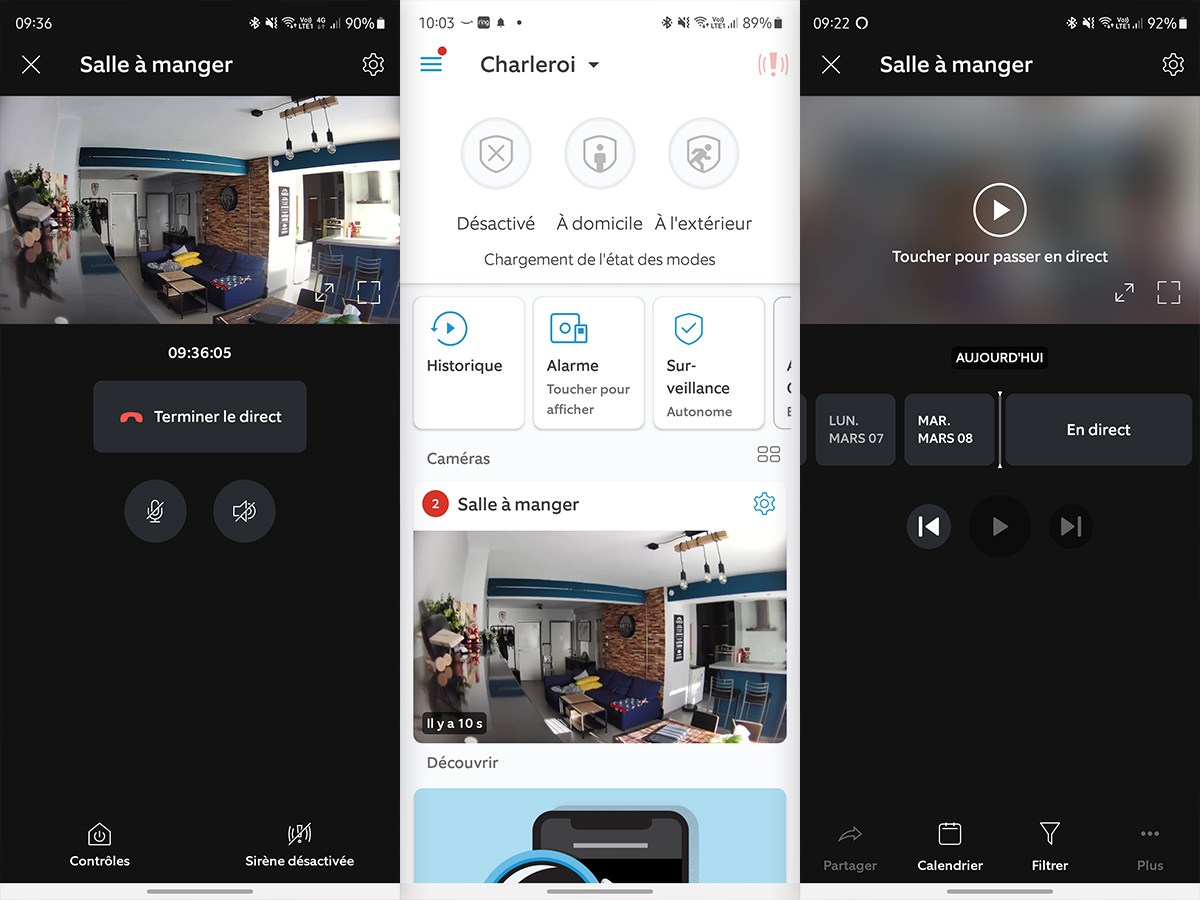 Imagine if you have pets at home… It activates even at its lowest detection level. The only way to compensate for this is to subscribe to the brand's service to enjoy the "People Only" mode, which allows you to differentiate between detected movements.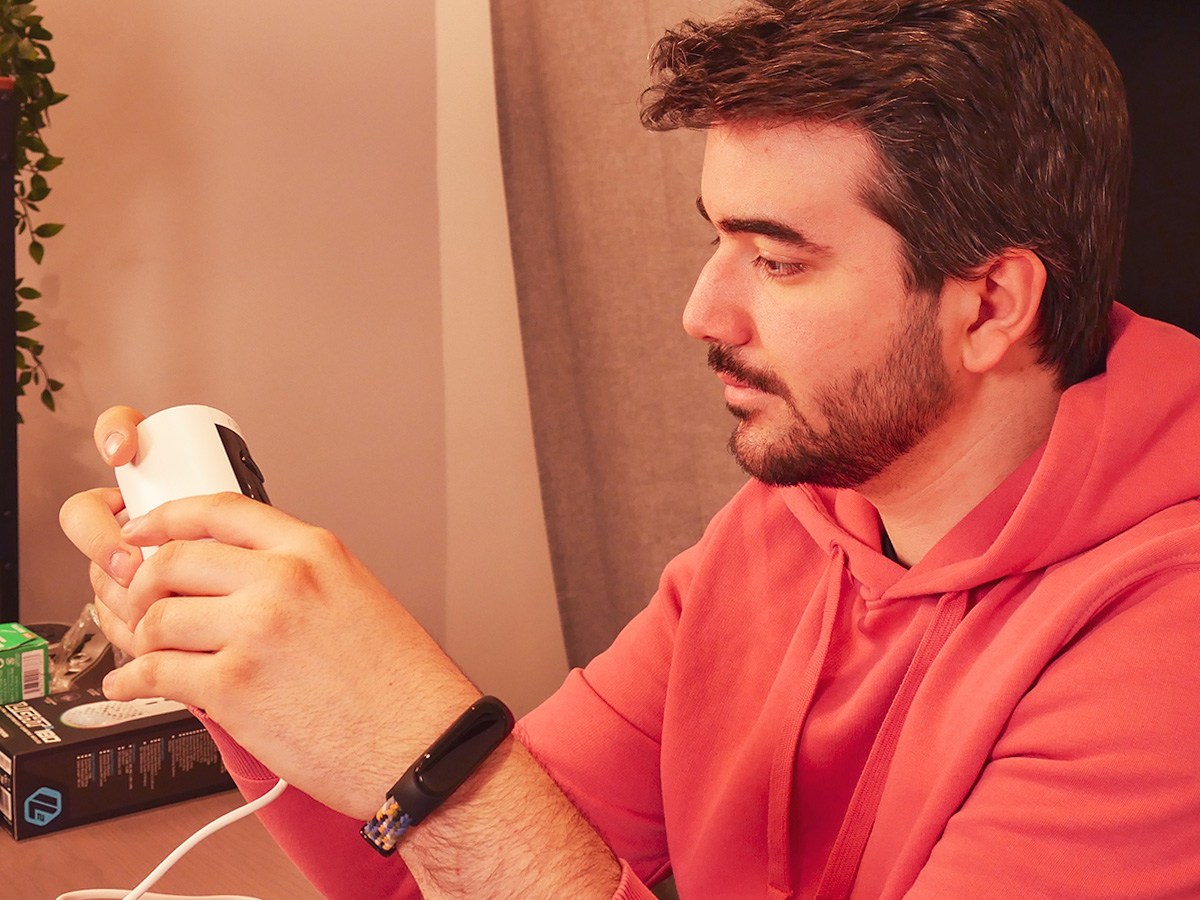 This subscription also allows you to keep recordings of detected movements (maximum 60s – stored in the Cloud) and enjoy additional functions. Unfortunately, if you decide to do without the latter, you will only receive a photo and access to the live stream.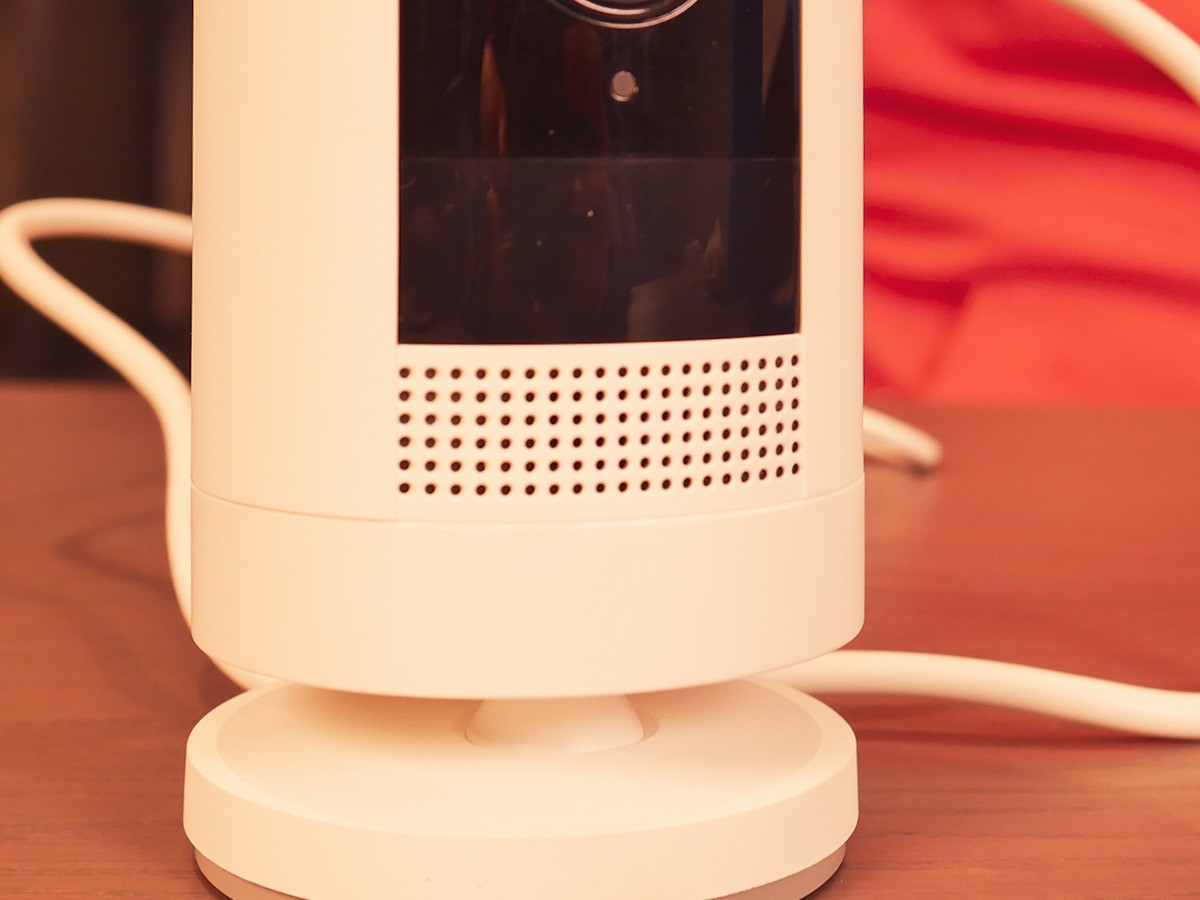 Loudspeaker sound performance (microphone at 2 meters):
Audio is the one area where the camera let us down. The speaker is powerful enough, but produces a nasal sound that lacks naturalness. On the other hand, the microphone is particularly sensitive, as it detects the slightest noise and amplifies it excessively. This is ideal for a better understanding of the captured voices.
App
The Ring app is quite comprehensive and intuitive. It is true that some of the operations can be a bit tedious (such as when taking a screenshot, which requires you to navigate through the different menus), but overall, the experience is pleasant and overall it is easy to use.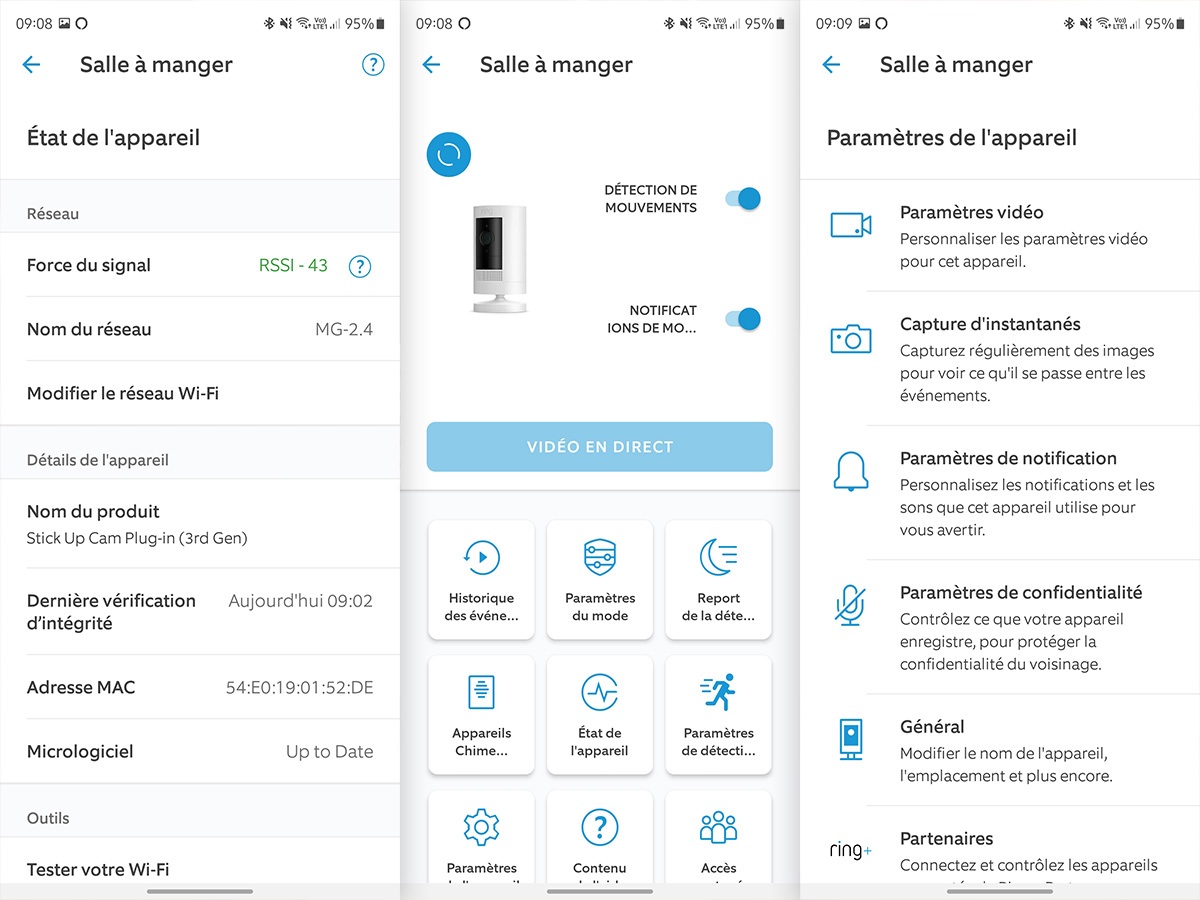 Whether for camera management alone or for the whole system, the configuration of the different modes (there are 3) is simple.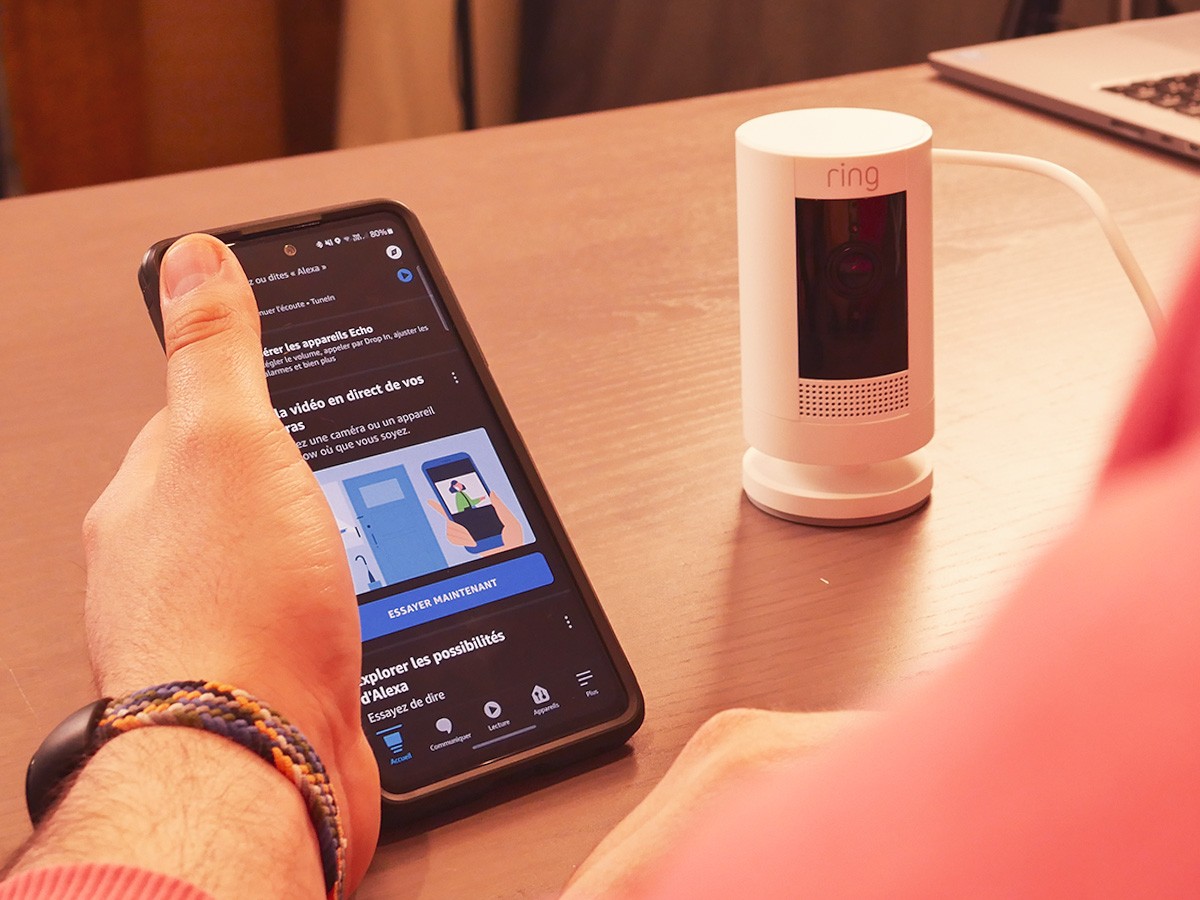 The Ring system, on the other hand, is designed to be used with Amazon Alexa. Although it can be connected to Google Home, the latter will not allow it to exploit its full potential.
Conclusion

All in all, the Ring Stick Up Cam is a camera that is particularly suitable for indoor surveillance. It offers good recording quality and reliable performance.

However, you will not be able to exploit all its functions without subscribing to the brand's service

GOOD POINTS

Recording quality

Positioning possibilities

Overall quality of the app

Highly efficient motion detection

NEGATIVE POINTS

Improvable audio

Unexploitable without subscription (storage of recordings, paid features)

Maximum potential limited to Amazon Alexa
Translated by Ramsés El Hajje