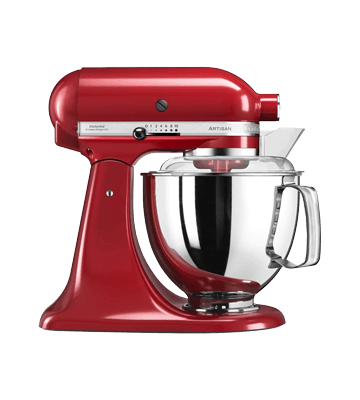 When it comes to high-end baking robots, KitchenAid comes to mind. Elegant and complete, it is a bit like a 4×4 kitchen thanks to its many accessories.
But is it really worth investing in such a high-priced robot? That is what we will see in this test.
Summary
Design
During the unpacking of this flip-top baking robot, we were delighted with the sturdiness of the design and its accessories. It is also quite heavy (around 11 kg). This is not a terrible thing, as the 5 anti-slip pads ensure stability even at maximum speed.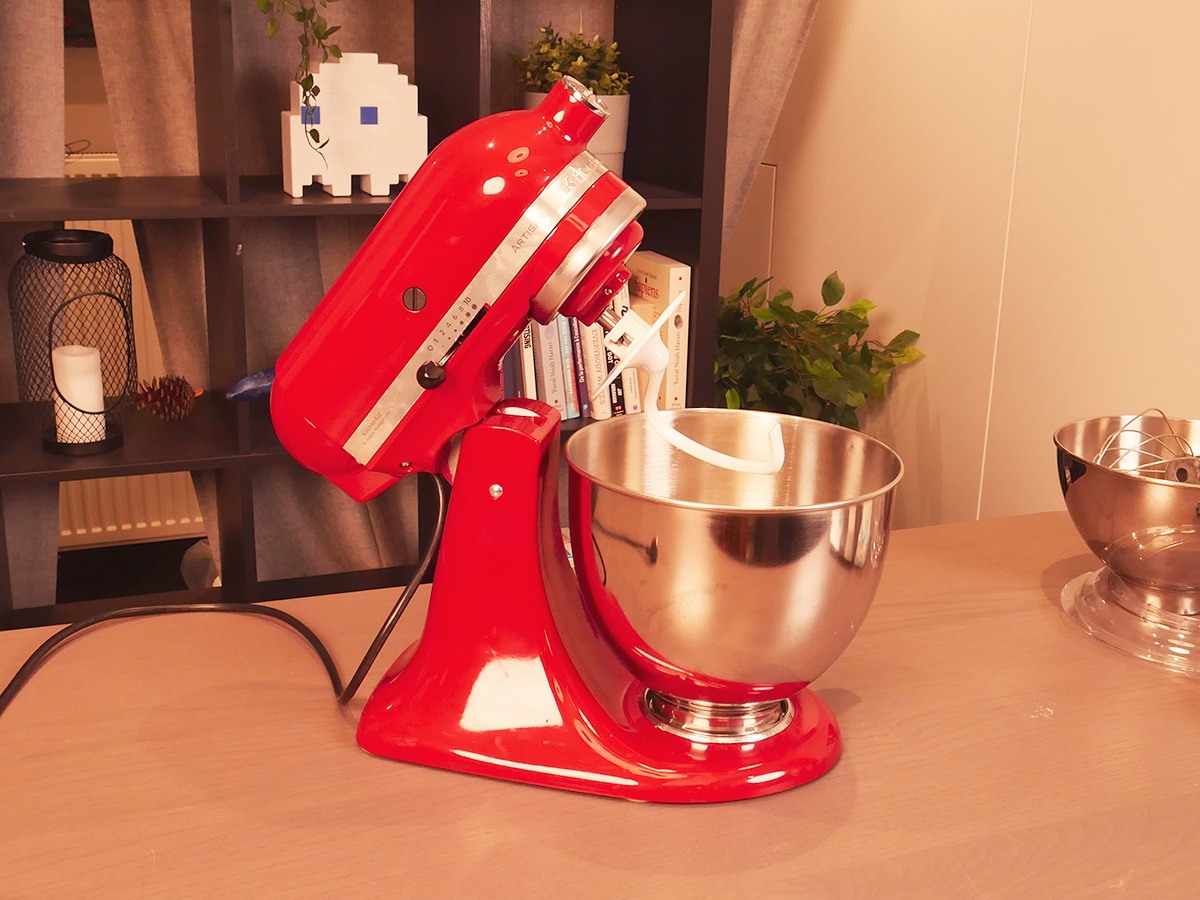 On the other hand, we were pleasantly surprised to see that it has 10 different speeds, as most models have fewer (usually 6). To access the intermediate speeds, all you must do is to place the knob between two speeds. A quite simple manoeuvre.
As for the accessories, we find a wire whip, a mixer and a whisk which are quite solid and classic (the basics for this type of appliance). We also discovered the presence of a second whisk with this time, a rubberised side to lick the edges of the robot.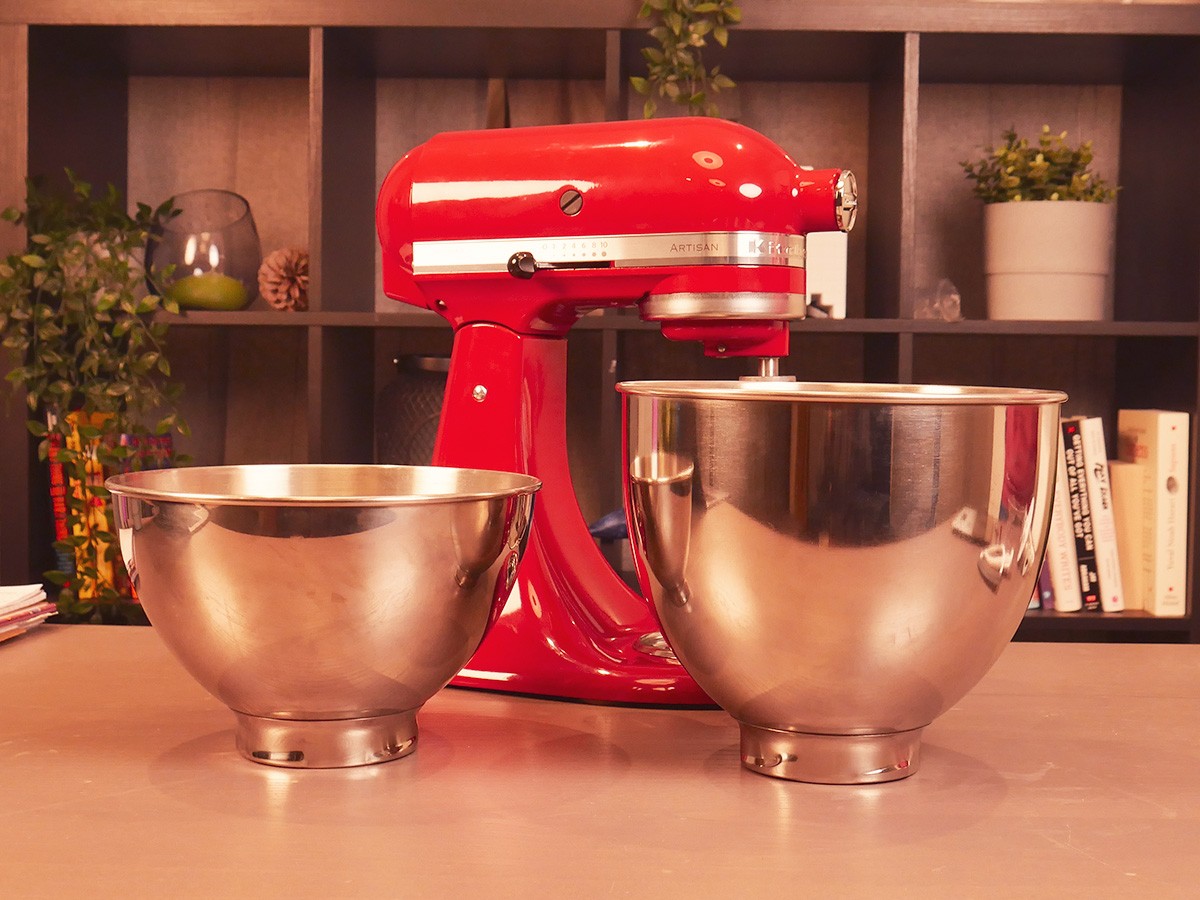 We were also surprised to discover that the 5KSM175 comes with two stainless steel bowls. A 4.8 L bowl with a handle that can hold up to 2.7 L of pasta and a smaller 3 L bowl for more discreet quantities. However, the latter does not have a handle. Both are quite easy to place on top of the robot and remain securely locked.
They also come with a plastic lid to protect you from splashes during mixing. On the other hand, it is a pity that it doesn't really lock onto the bowls, as it moves a little to our liking. However, it is still functional and has an opening for adding ingredients during preparation.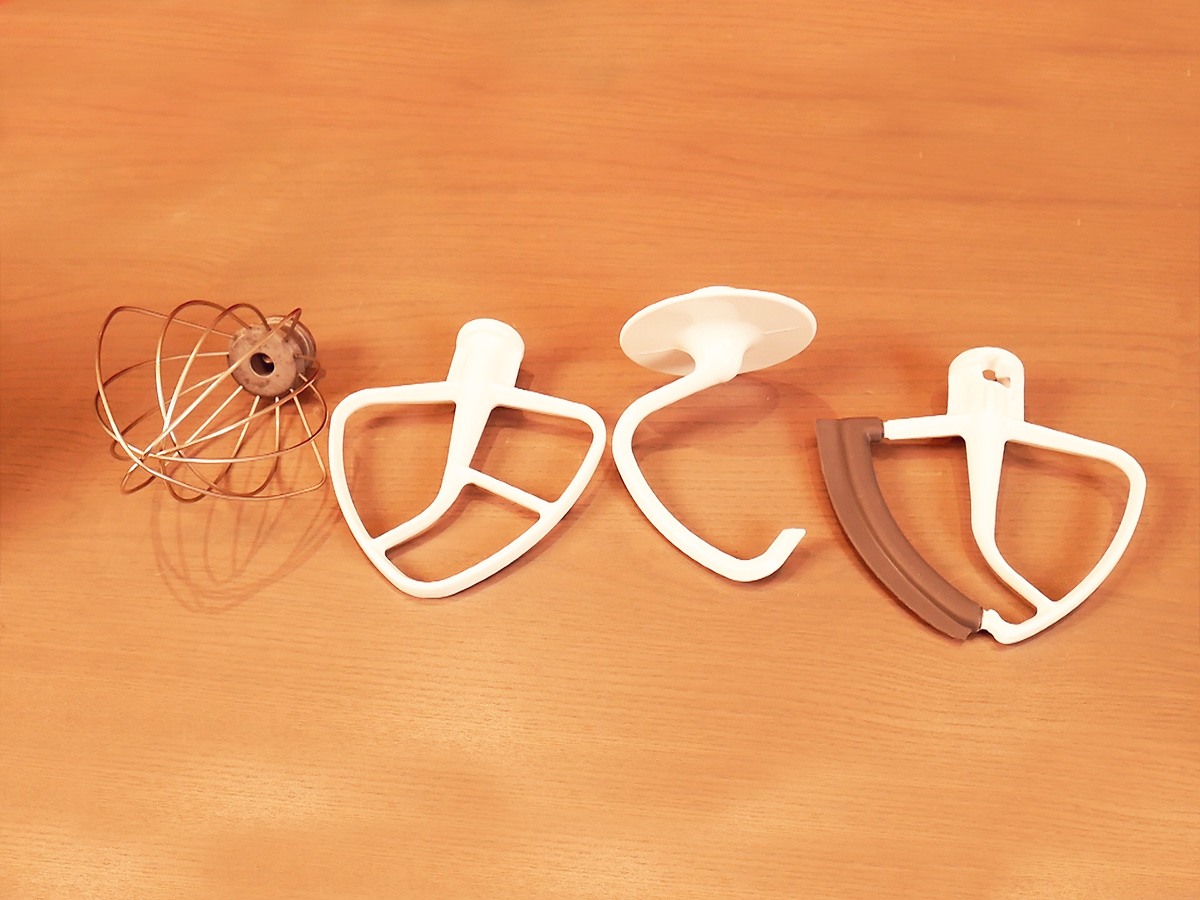 To use it, we had to spend some time to attach and remove the accessories that attach to the robot's head. Still, otherwise it is quite instinctive and easy to operate.
Note that the size of the robot allows it to be easily placed in a cupboard or left on the worktop. Its cable is 1 m long, which is about right.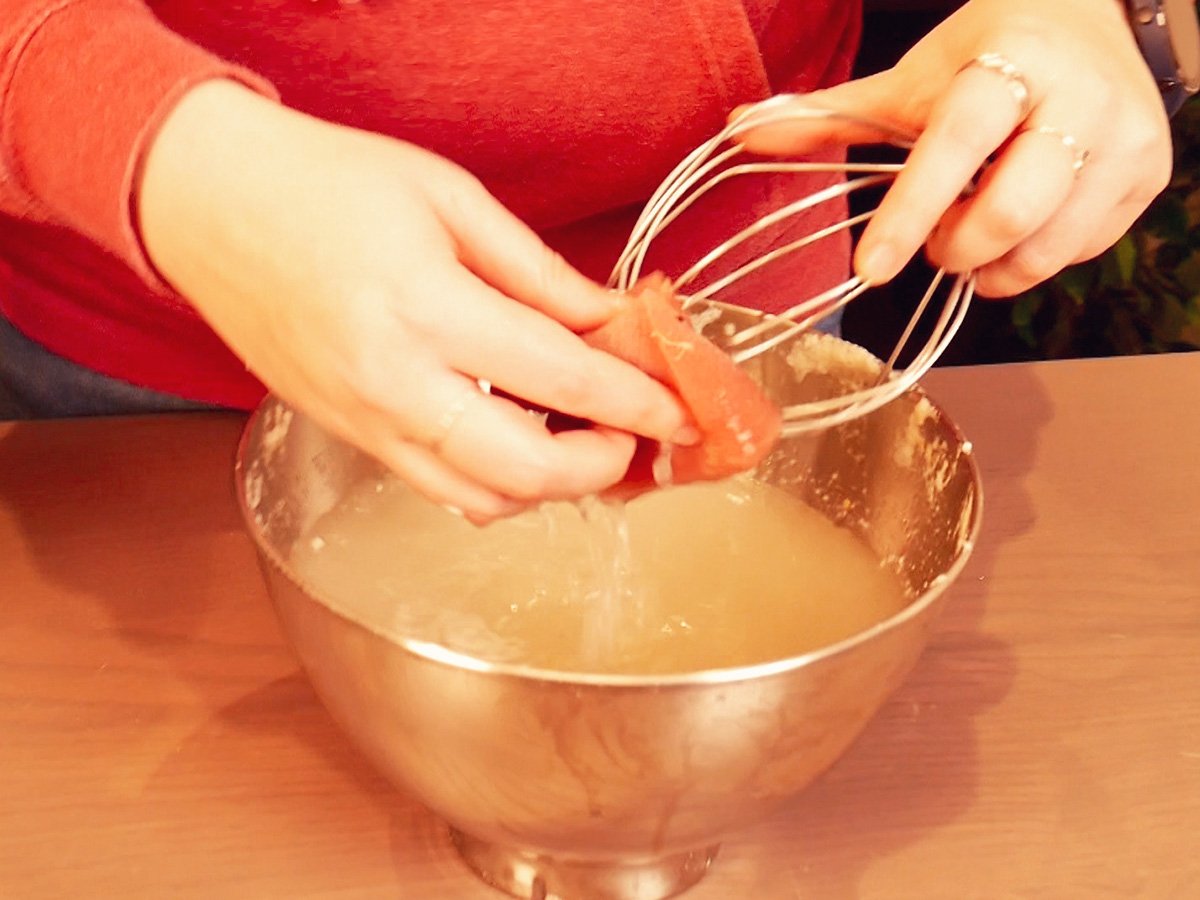 Finally, cleaning is quite easy, as all the accessories are dishwasher safe, except for the thread whip. We would also advise you to insist on cleaning the whip at the level of its fastening, as it tends to leave black marks on fingers, rags and so on.
Performance
As we said before, the KitchenAid Artisan has 10 speeds. We think there is a significant difference between the first and second speed. It might have been interesting to have an intermediary, but apart from that, overall, it was more than convincing with our preparations.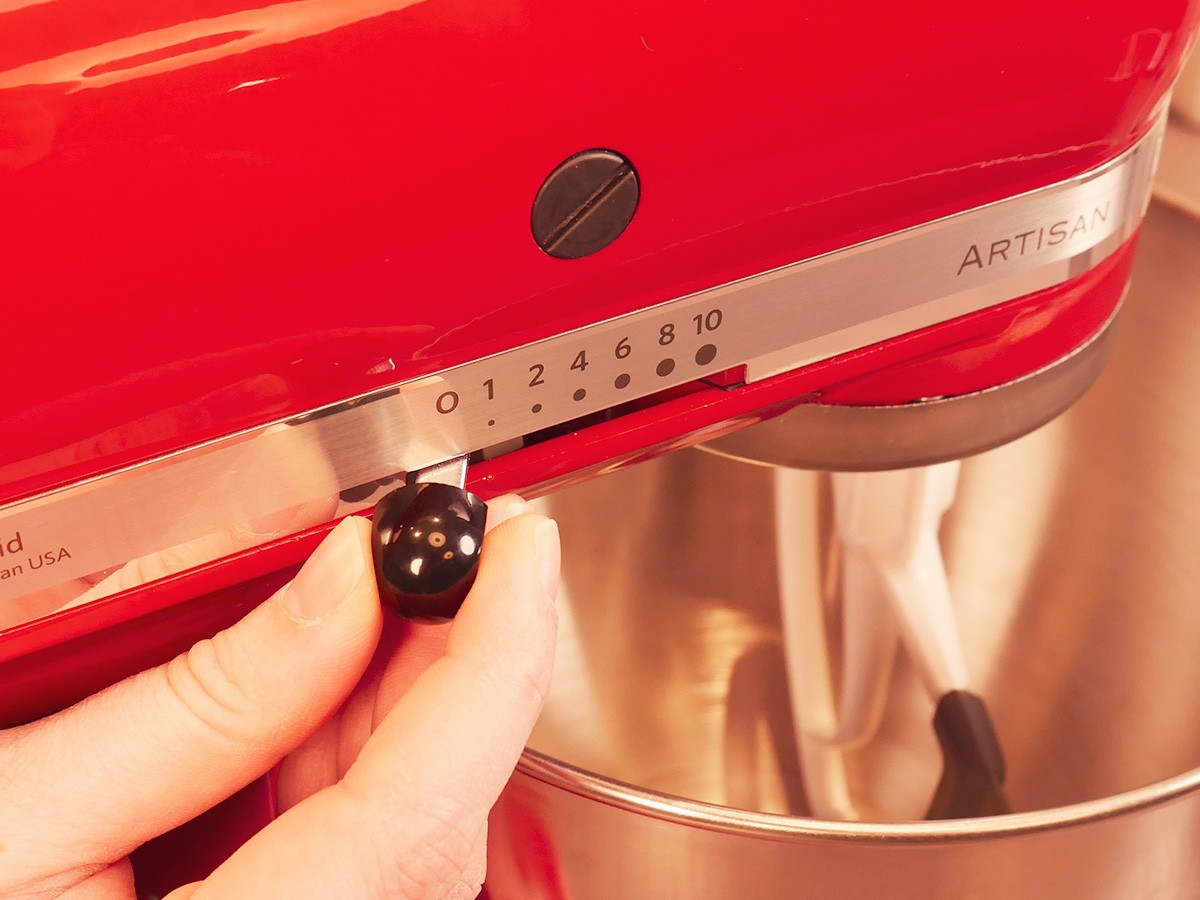 With 300W of power, we wondered if it would manage to perform all the tasks, we were going to entrust it with, but it left us open-mouthed.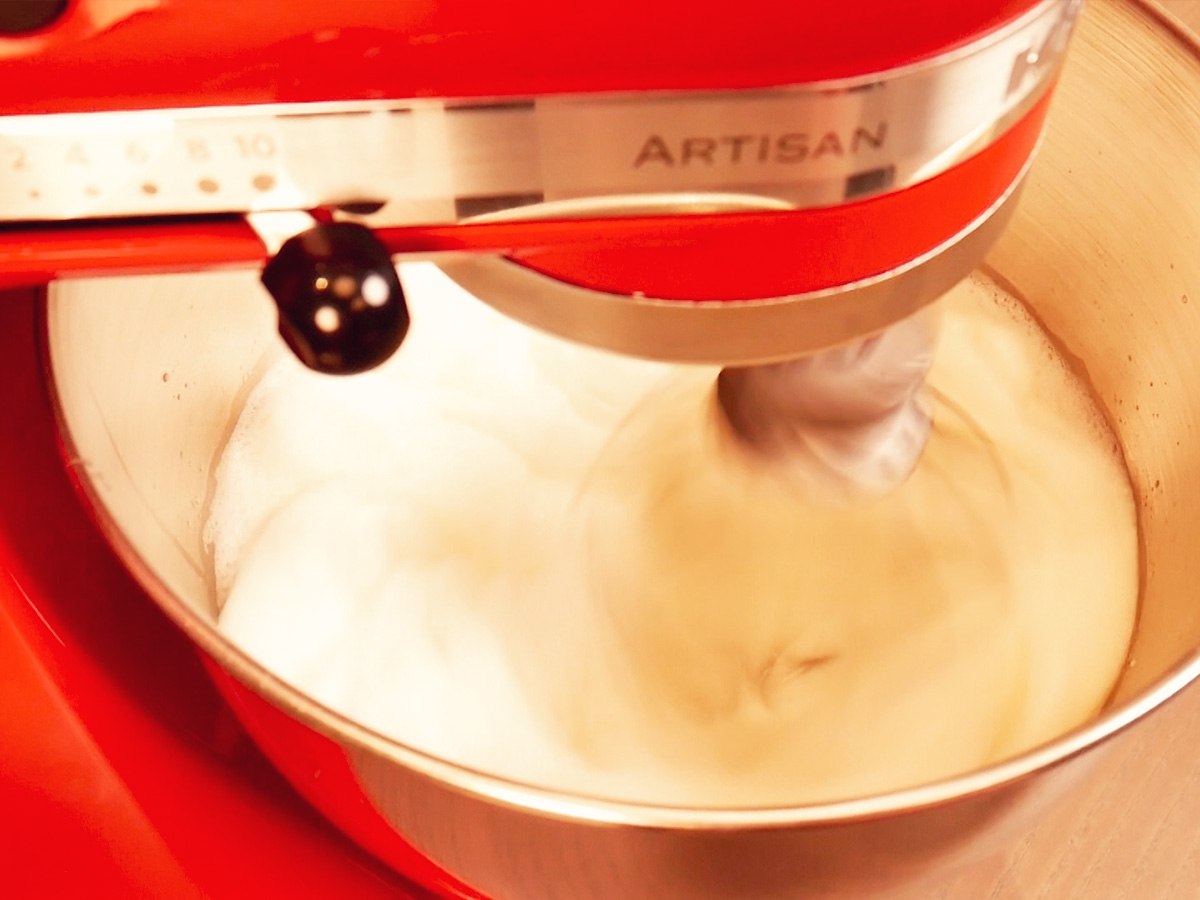 In terms of timing, it took us no more than a minute to mix our biscuit dough, even if we didn't use speed 10. Whipping the egg whites takes no longer if you use maximum speed. To prepare the ice cream, you also managed to whiten the egg yolks with sugar in no time at all.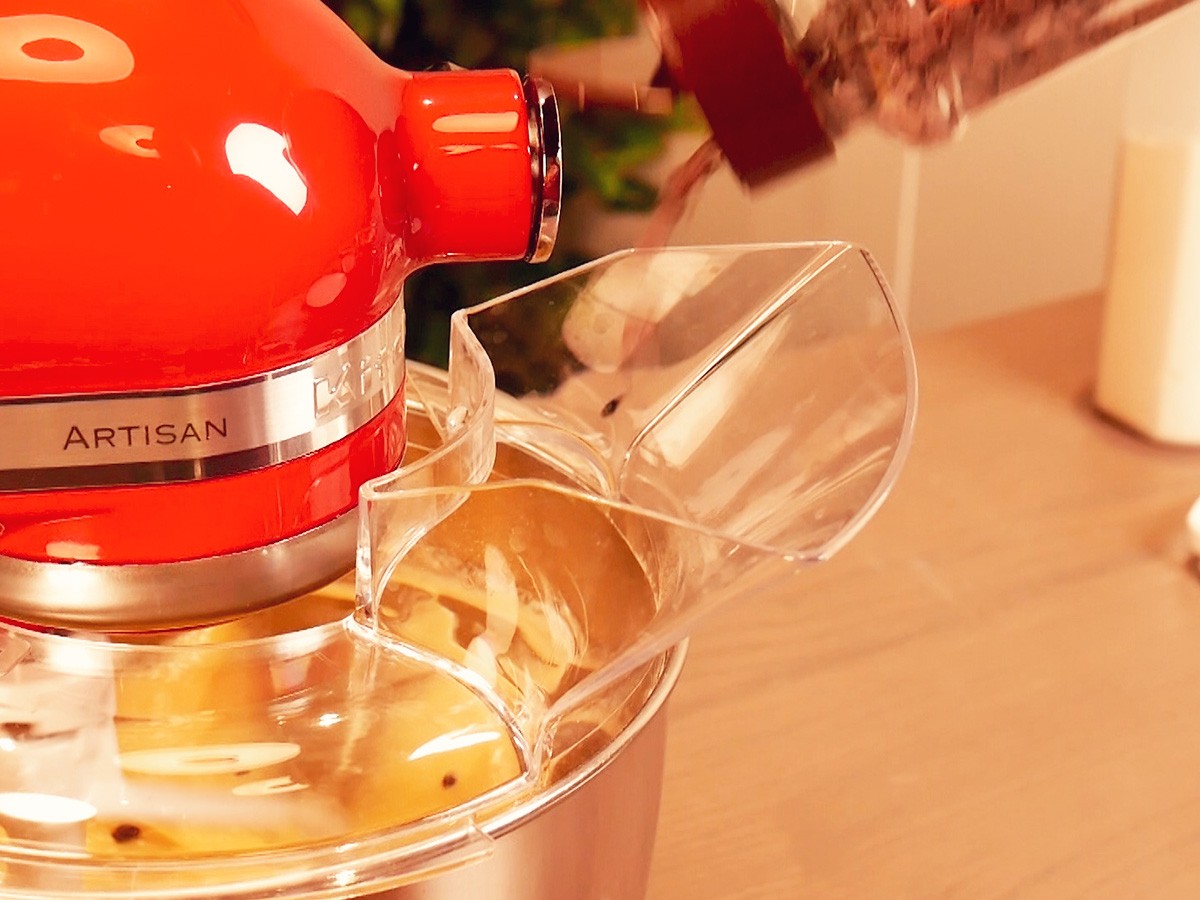 To make a 750g loaf, the mixer was able to produce a nice homogeneous dough in about 2.5 minutes at minimum speed.
Conclusion

The KitchenAid Artisan 5KSM175 proves to be an excellent baking robot despite its low power. It has proven itself to be up to all the tasks we have been able to entrust to it and has done so in less time than many other higher-powered models.

In our opinion, there is no doubt that this robot will last you a lifetime. Therefore, if you use it regularly, it will become a particularly promising investment.

GOOD POINTS

Instinctive

Virtually everything is dishwasher safe

2 bowls that hold up well

Other accessories available

10 speeds

NEGATIVE POINTS

Fixing the whip stain

Significant price
Translated by Ramsés El Hajje