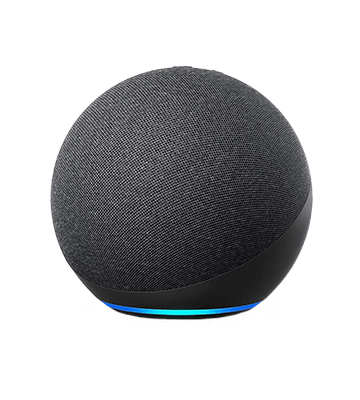 GOOD POINTS
Pleasant and convincing sound (especially after adjustment)

Quality design and assembly

Mini-jack input/output

Effective voice pickup
NEGATIVE POINTS
Lack of sound accuracy

Limited power reserve as it should not be pushed to the maximum

Some episodic problems with voice detection
Summary
Design
Just like its little brother, the Echo Dot, the Echo changes its style with this 4ᵉ generation. Gone is the cylindrical design, now replaced by a spherical shape that is much more pleasing to the eye. With its quality materials and careful assembly, it is much easier to integrate into your interior.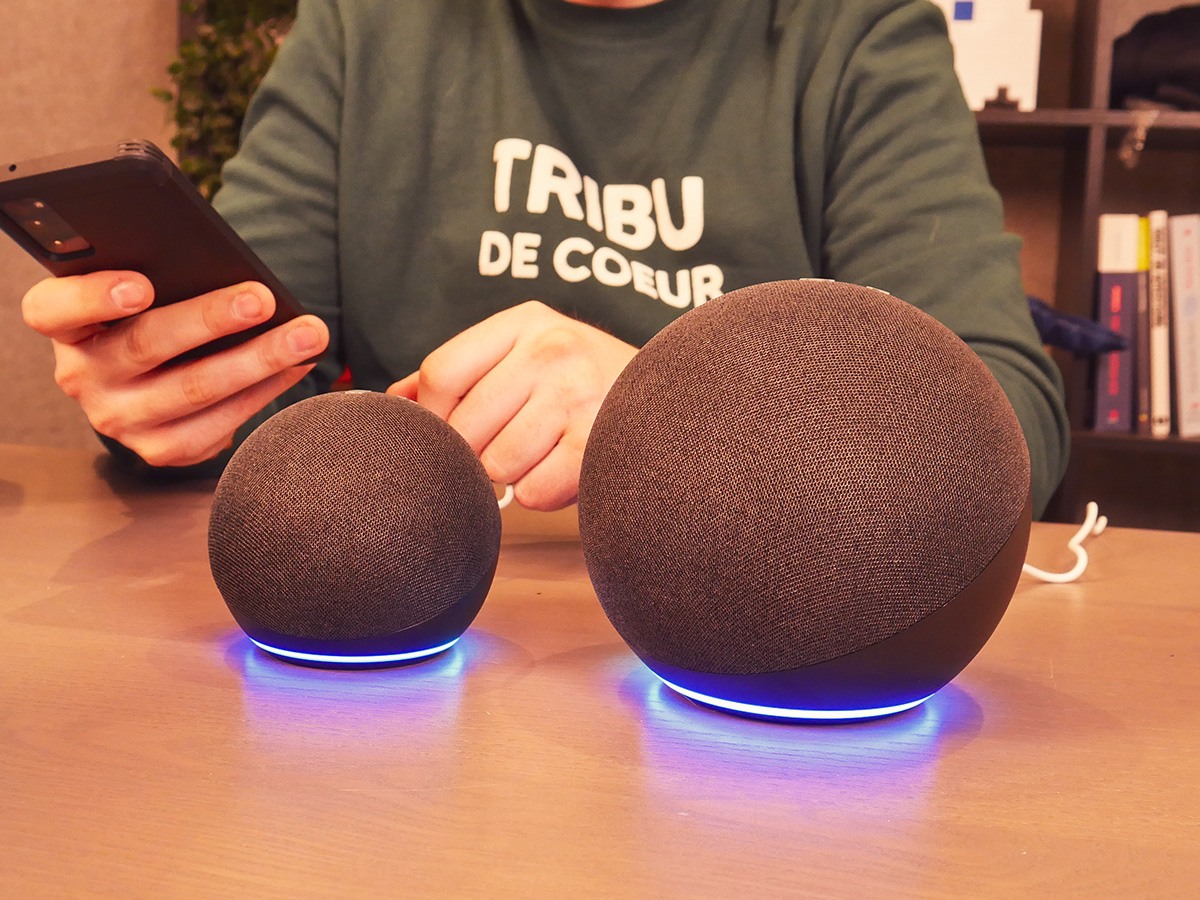 Of course, Amazon does not leave practicality aside. There are the usual physical controls on the top of the speaker and an even more visible light ring that displays various information (notification, voice command activation, etc.).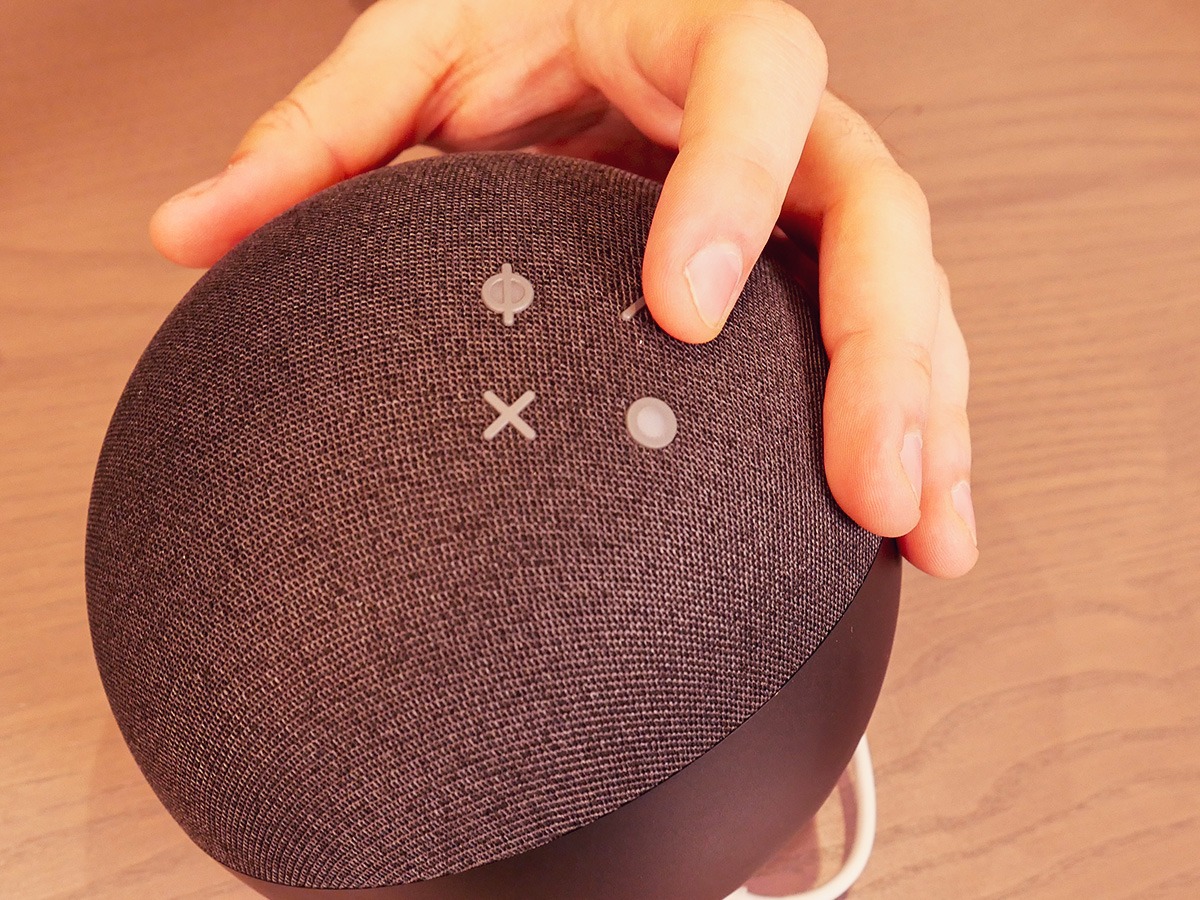 It's easy to get started and easy to use, whether you're a novice or a connoisseur.
Audio quality
As with the Dot, the audio rendering is finally improving, which allows the Echo to be relevant to its competitors. Its fairly well-developed equipment (1 Woofer and 2 Tweeters) allows it to deliver a convincing audio rendering marked by the bass. However, there is a lack of precision.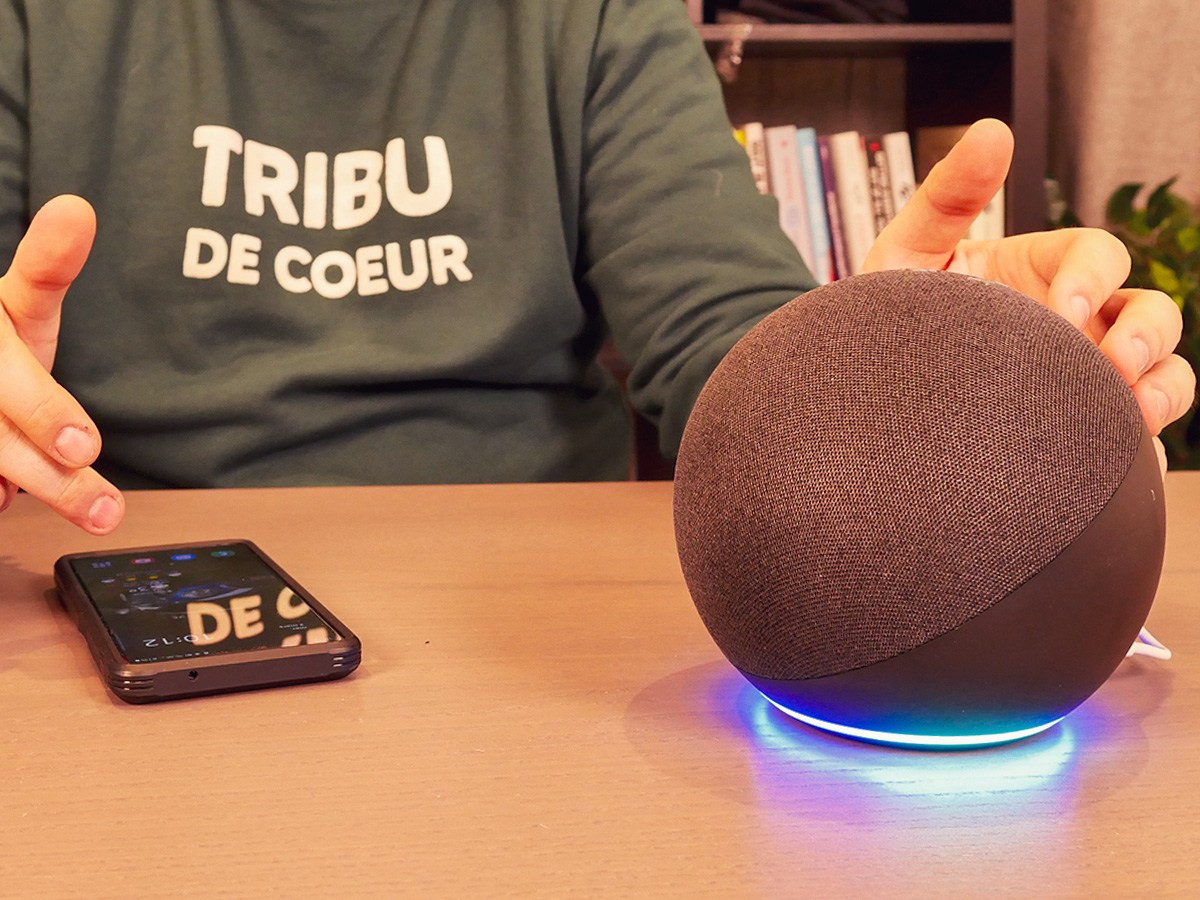 Fortunately, an equalizer is integrated in order to rebalance the rendering and improve readability (2-3 notches are enough). Avoid pushing it beyond 75% to keep the best possible result.
Audio rendering at 50% and at 80 cm:
Audio rendering at 85% and at 80 cm:
Voice pickup is effective even when the speaker is playing an audio track directly. The only problem is a lack of sensitivity at full volume, which could be a problem with the least powerful voices. On the other hand, the speaker may freeze during a voice command but, fortunately, it quickly regains its senses.
Voice pickup test:
Like all Amazon devices, the Echo is based on the Alexa assistant. Known for its home automation skills, this assistant is, in our opinion, the best solution for your connected home.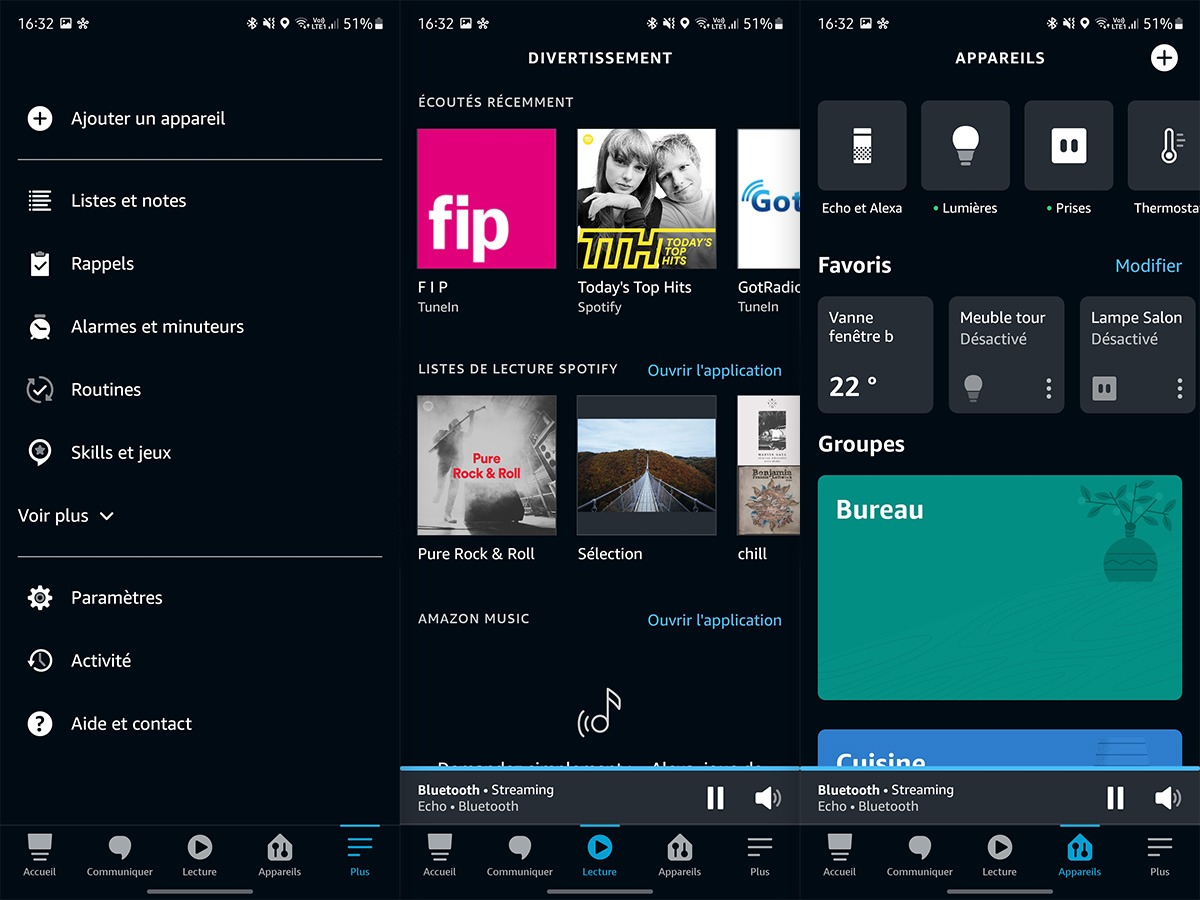 The application itself is quite intuitive and more convenient to use than Google Home. It includes all the features you would expect from a connected system with routines, the ability to add features (called "Skills"), device management, etc. It is also possible to push the personalization of the application to the next level. It is also possible to further personalise it using IFTTT, an application that allows you to create more elaborate automations.
Conclusion

In summary, with this 4th generation, Amazon manages to make its Echo relevant on the market. It finally delivers interesting performances and is on a par with the competition.

However, it will be necessary to go through the parameters to get the best out of it and avoid forcing its volume too much.

GOOD POINTS

Pleasant and convincing sound (especially after adjustment)

Quality design and assembly

Mini-jack input/output

Effective voice pickup

NEGATIVE POINTS

Lack of sonic accuracy

Limited power reserve as it should not be pushed to the maximum

Some episodic problems with voice detection
Translated by Ramsés El Hajje