Updated on 8 May 2023
Having compared and tested dozens of models, here are our tips to help you choose the option that best suits your needs.
The upright vacuum cleaner, ideal when space is limited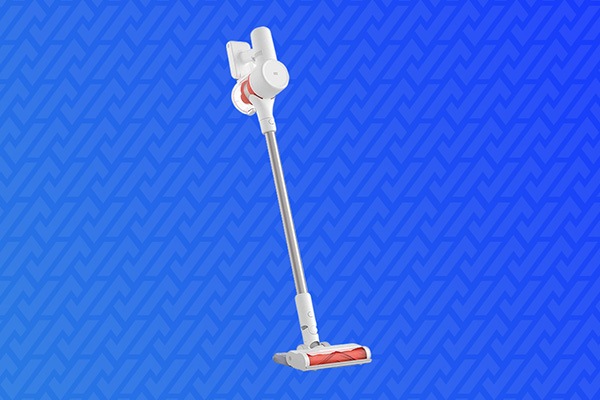 GOOD POINTS
Easier to move (light and cordless)
Multifunctional
More compact
NEGATIVE POINTS
Limited autonomy
Smaller dust collector
Usually noisier
Higher price
Upright vacuum cleaners are becoming increasingly popular because they are both compact and cordless. This makes it easy, convenient and quick to use throughout the home, even for the most thorough cleaning.
Its size also makes it easy to store in a small corner without taking up too much space. This is especially true as this type of cleaner comes with a storage station that allows you to hang it on the wall with all (or almost all) of its accessories.
In terms of accessories, they can be very varied and can turn the cleaner into a handheld vacuum cleaner or include something to remove pet hair from various surfaces.
It usually lasts between 30 and 60 minutes on normal power, but this quickly drops to around 10 minutes on max or turbo mode. This makes it less practical for large cleaning sessions. It also takes between 3 and 5 hours to recharge, which is a problem for homes larger than 100-150 m².
The best vacuum cleaners of the moment
| Our choice, Best mid-range | Best High-end | Mid-range alternative |
| --- | --- | --- |
| | | |
| Dreame T30 | Dyson V11 Absolute Pro | Xiaomi G11 |
| Offering excellent performance on hard floors, short pile carpets and rugs, this model manages to compete with the Dyson models for a much lower price while also including a very good Auto mode. | The Dyson is a great performer on all floors and has a record-breaking battery life. It's also really comfortable to use, thanks to its LCD screen and numerous accessories. | With its touchless canister opening, this vacuum cleaner is ideal for allergy sufferers. It also offers excellent performance on pet hair thanks to its turbo brush. |
| | | £ 314.95 on Amazon |
The canister vacuum cleaner, handy for a thorough cleaning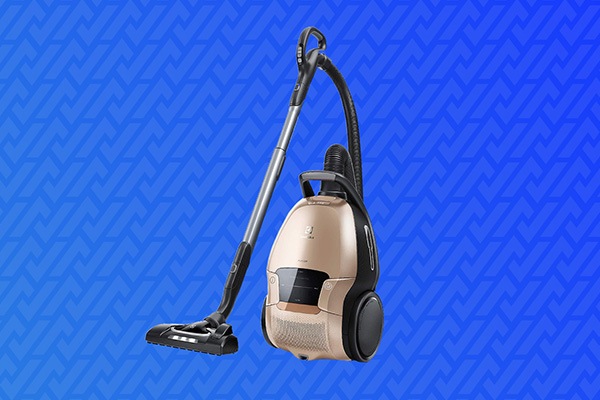 GOOD POINTS
Wired: unlimited autonomy
With or without bag
Quieter with a bag
Larger collector
Affordable price
NEGATIVE POINTS
Handling limited by the power cable
Collector more complex to empty
Larger and heavier
Less multifunctional
Canister vacuums have a large dust collector with or without a bag. Those with a bag are more suitable for people with allergies as there is no contact with the dust. They are also quieter, as the bag acts as a sound insulator.
Although the cord reduces the vacuum's range of action, it allows use without interruption. This is very practical for cleaning large areas. However, its handling is not easy (especially as it is quite heavy) and the number of accessories is often limited or non-existent. Its use is therefore limited to floors.
Conclusion
The main difference between these two types of vacuum cleaners is their ease of use, price and autonomy.
To sum up, we recommend upright vacuum cleaners for people with a home of up to 150m² who need to vacuum regularly for small tasks, such as parents with small children. On the other hand, canister vacuum cleaners are more suitable for very large areas or people with allergies (for those with bags).
Translated by Ramsés El Hajje