Published on 28 February 2022 
After having spent 42 hours comparing 66 products in our editorial office, here are the 3 steps to follow for a good mattress cleaning.
Step 1: Remove stains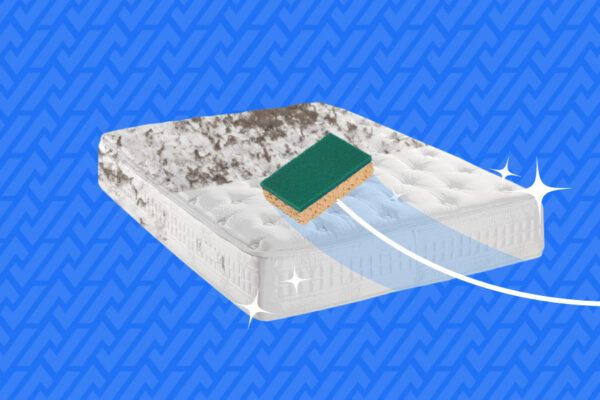 WHAT YOU'LL NEED
Hot water
Dishwashing soap
Household vinegar
Protective gloves
Absorbent towels
When cleaning your mattress, do not use too much water. The entire surface of the mattress should also be treated, as spot cleaning will reveal spots over time.
To remove stains, simply mix 1 litre of warm water, 10 drops of dish soap and 1 glass of white vinegar. After rubbing the surface of the mattress with a sponge (or a cloth), take some time to rinse it and wipe it with towels. Afterwards, it is mandatory to let the mattress dry for several hours in the open air.
If the stains are really persistent, you can rub them with ammonia (½ cup in 1 L of hot water), but don't forget to wear gloves and protective goggles, as it is an extremely toxic product.
Step 2: Getting rid of bad odours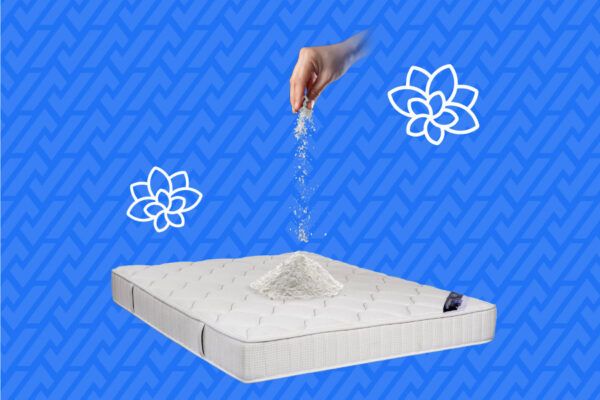 WHAT YOU'LL NEED
Baking soda
Protective gloves
A brush
A hoover
Over the months, some stains can be the source of unpleasant odours (sweat, urine, other body fluids, etc.).
To remove them, sprinkle the mattress with baking soda and leave for at least 4 hours. After this time, remove most of the dust with a brush and vacuum the remaining baking soda with a hoover.
Step 3: Daily mattress care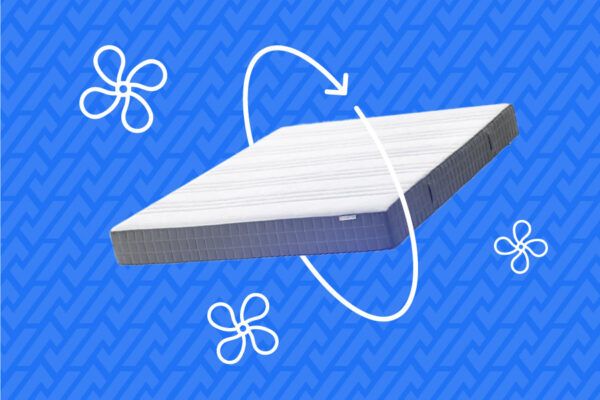 WHAT YOU'LL NEED
A waterproof and machine washable mattress cover
A hoover
It is very important to have a mattress topper (or bed protector), as it can protect your mattress by absorbing possible liquids (sweat, urine, saliva) and creating a barrier against dust and other particles.
Here are some additional tips to maintain it better in the long run:
Change the sheets once a week and machine wash them at 60°C.

Air your mattress regularly and turn it over every 6 months (be careful to differentiate between the winter and summer sides, if necessary).

Vacuum it at full power every 3-4 months.

Ideally, replace it every 10 years.
Best mattresses of the moment
| Our choice, Best mid-range | Best budget | Best high-end |
| --- | --- | --- |
| | | |
| Emma Original | Abeil AB100 + | Simba Hybrid |
| Voted best product of the year 2020 by our French neighbours, this model (150x200 cm) has 3 different foam layers with a qualitative design that stands out for its anti-slip coating. | If it has the least considerable thickness of this selection, this allows it to be easily transportable. This feature, combined with its excellent price/quality ratio, makes it very attractive. | This is a hybrid mattress. It is the only one of the models presented here that combines an open cell foam with 2500 packaged springs, for a result that is neither too firm nor too soft. |
| See the price on Amazon | | |