Updated on 10 November 2022
After 32 hours of research, an in-depth examination of 56 smartwatches and a test of 29 of them, we can say that the 
Samsung Galaxy Watch 5
 has the best price-quality ratio.
Our choice, Best mid-range
With its sporty, yet versatile and comfortable design, this model maintains the same line as its previous version with a beautiful circular AMOLED screen protected from scratches. During our test, we found its interface to be perfectly smooth and fast, with a powerful processor and the sophisticated Wear OS 3.5 software, which keeps getting better and better. In terms of features, we found it to be quite comprehensive and improved with some health data, such as the integration of a new body temperature sensor (which, however, is not yet active). However, some of its features are still exclusive to Samsung, and it is only compatible with Android devices. Battery life is also shorter than advertised, but fortunately, charging is very fast.
The ideal smartwatch is ergonomic, durable and has good battery life.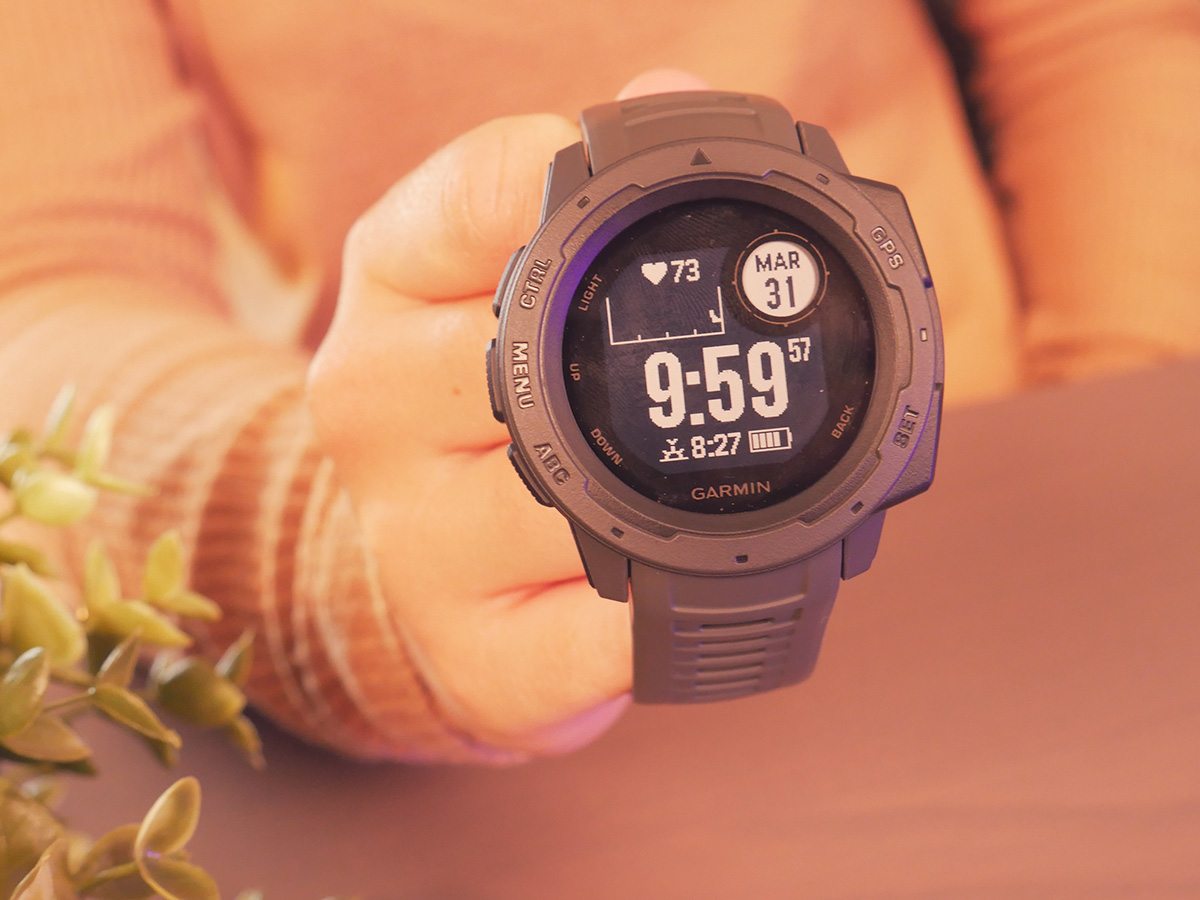 It is crucial that the display adapts to all types of lighting for good readability.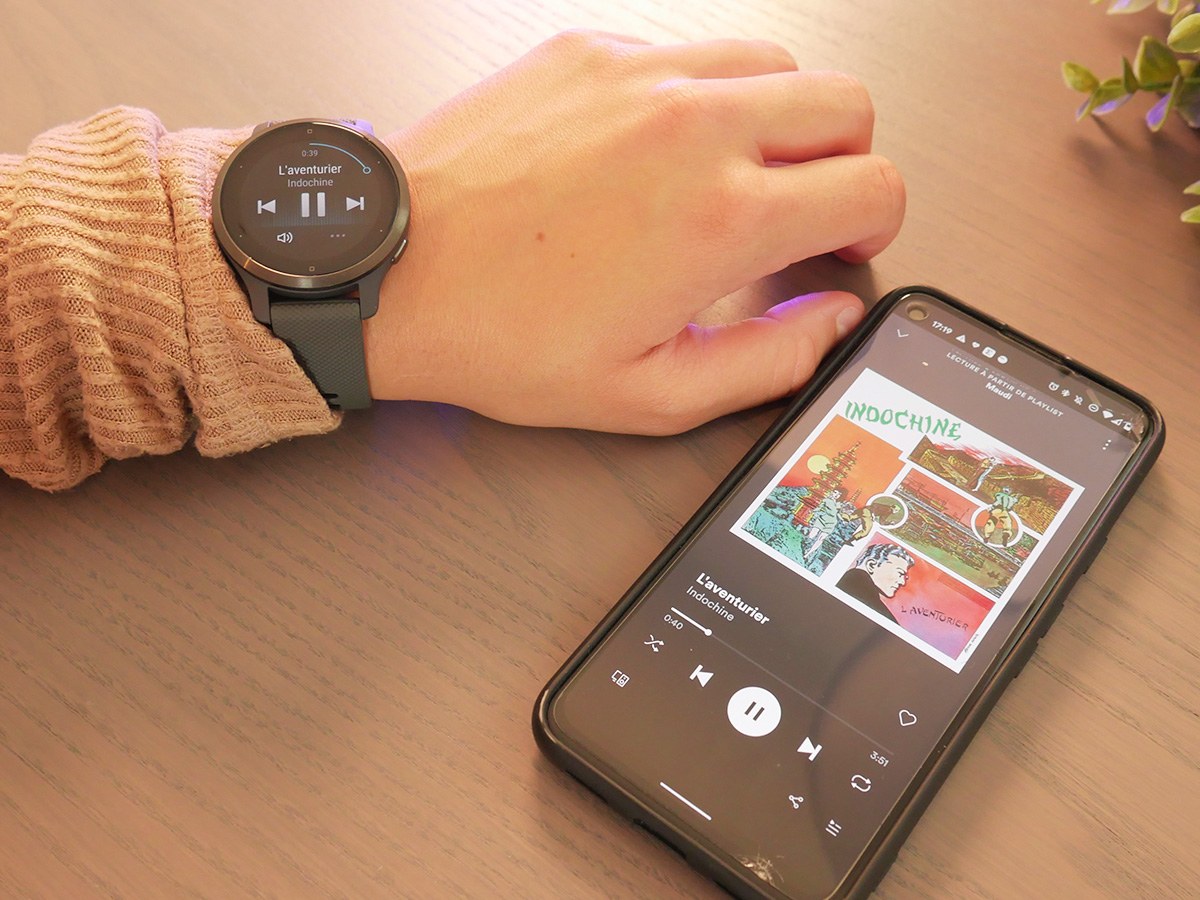 A quality smartwatch should have a stable connection.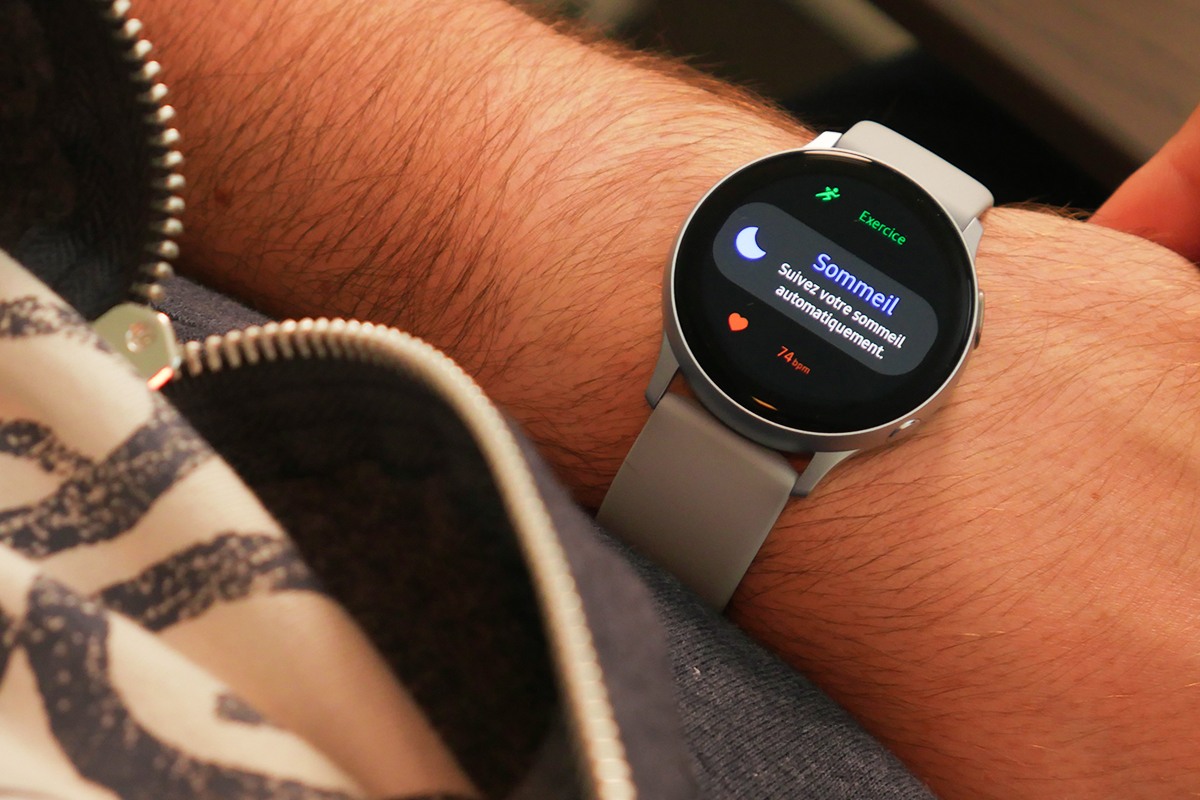 It needs to be able to provide some basic data.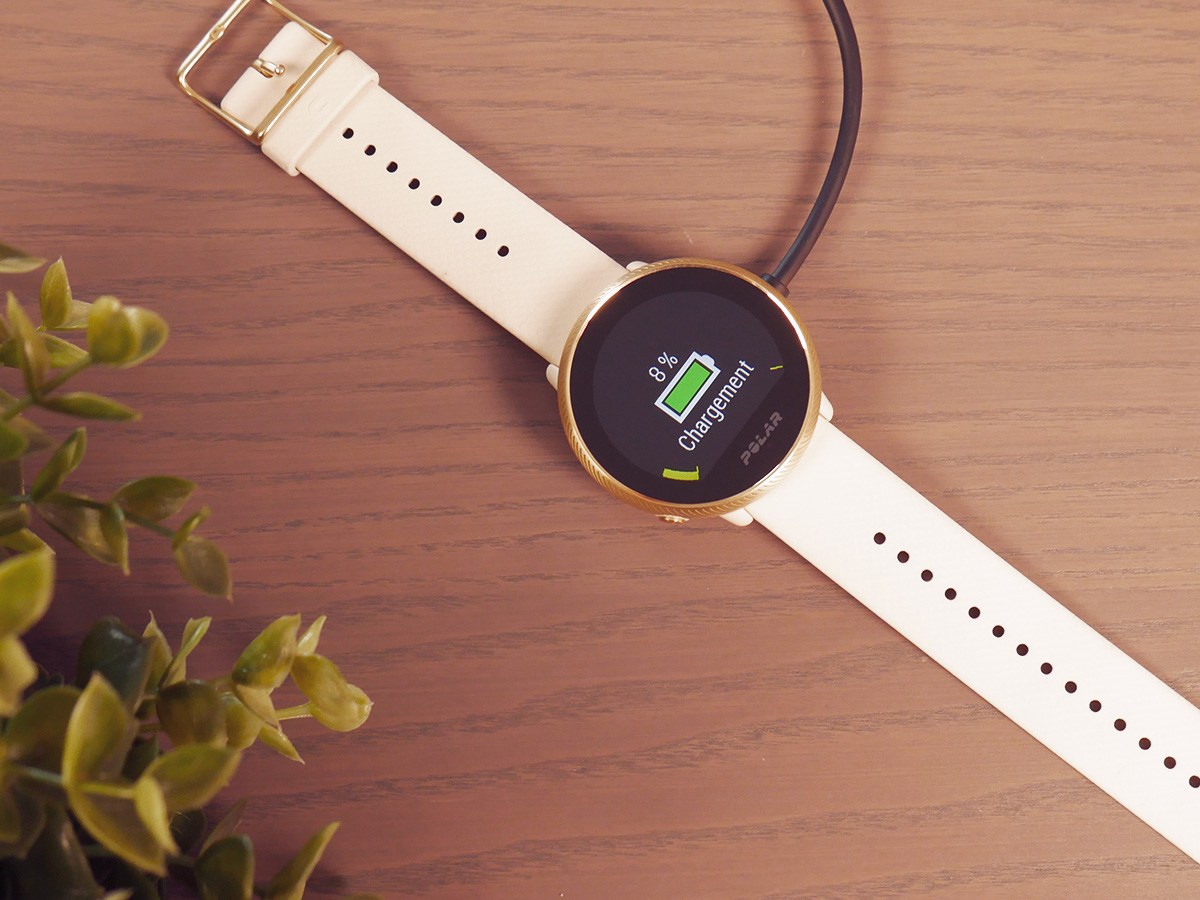 Autonomy is a feature that should not be neglected, as it will affect its performance.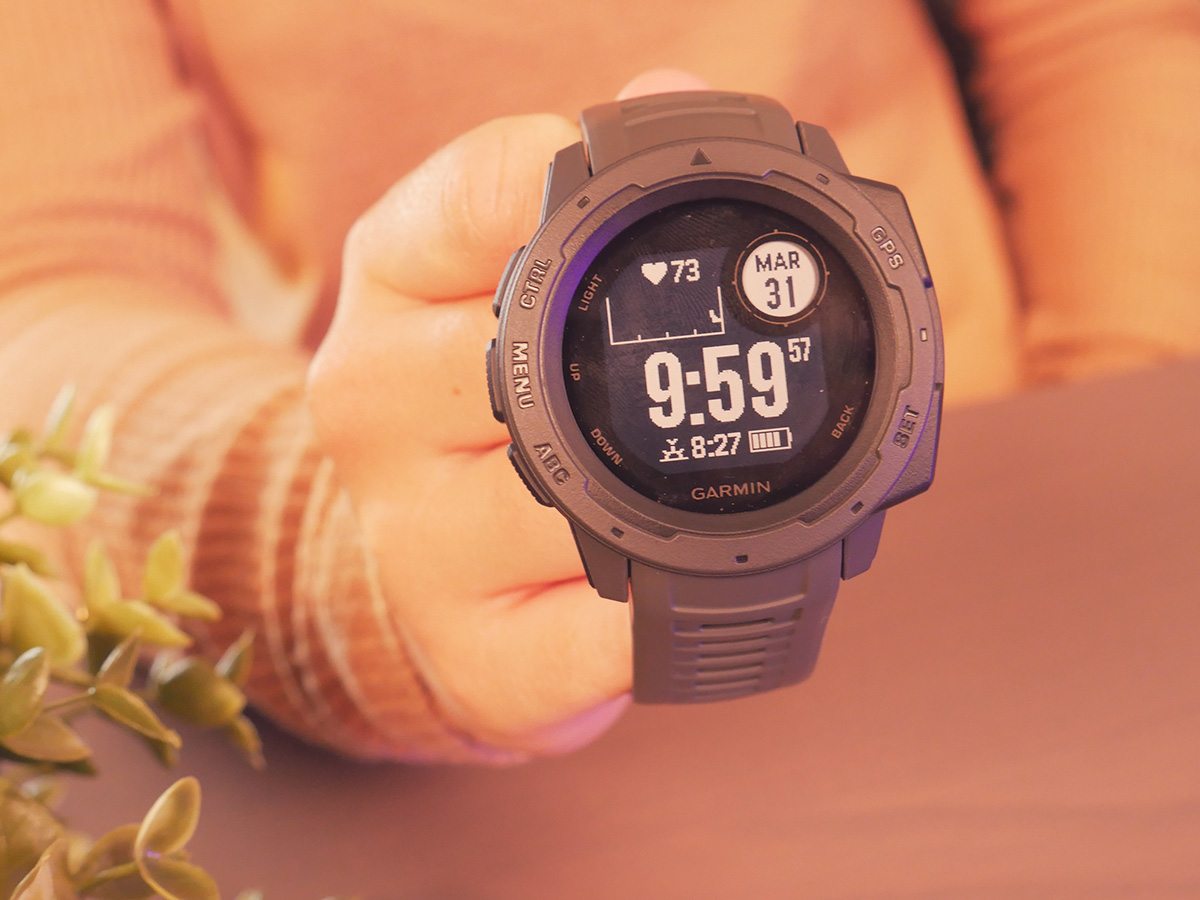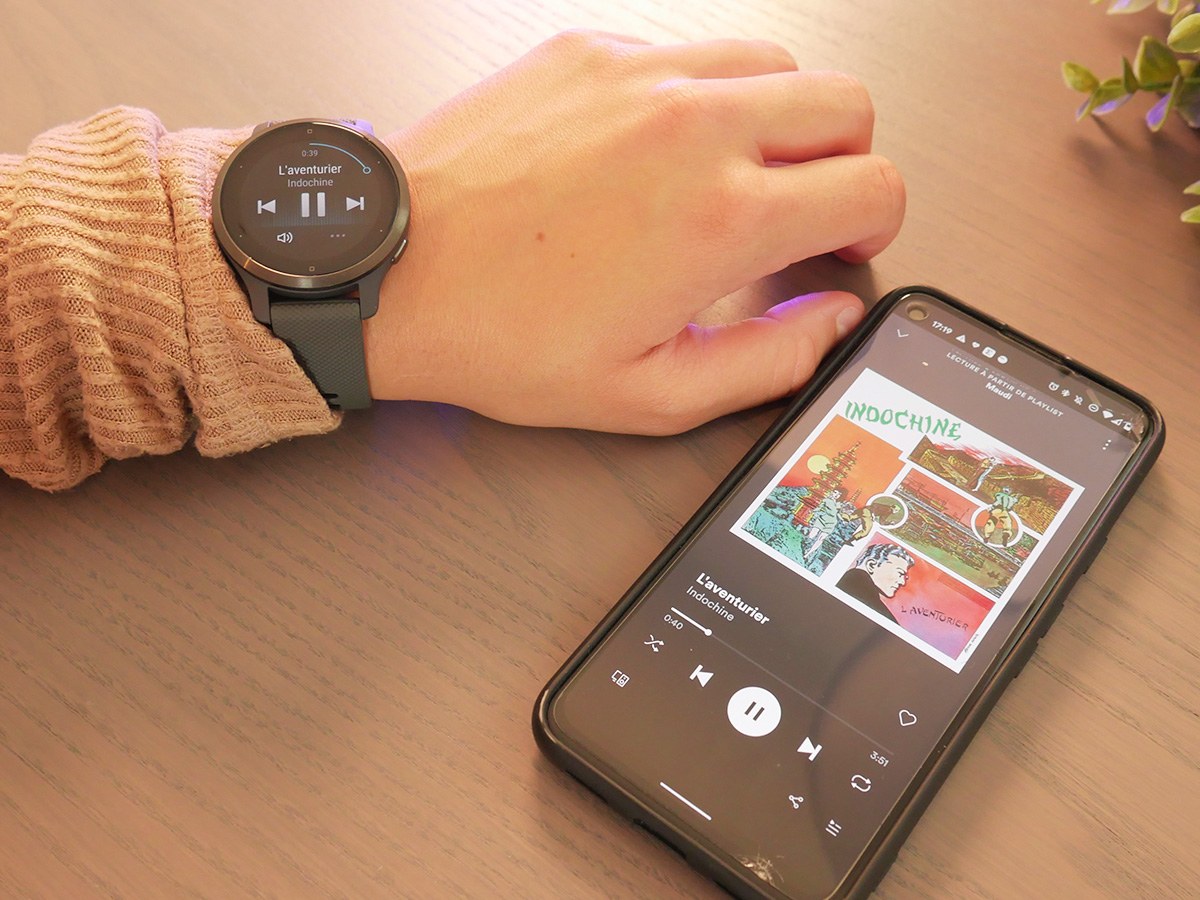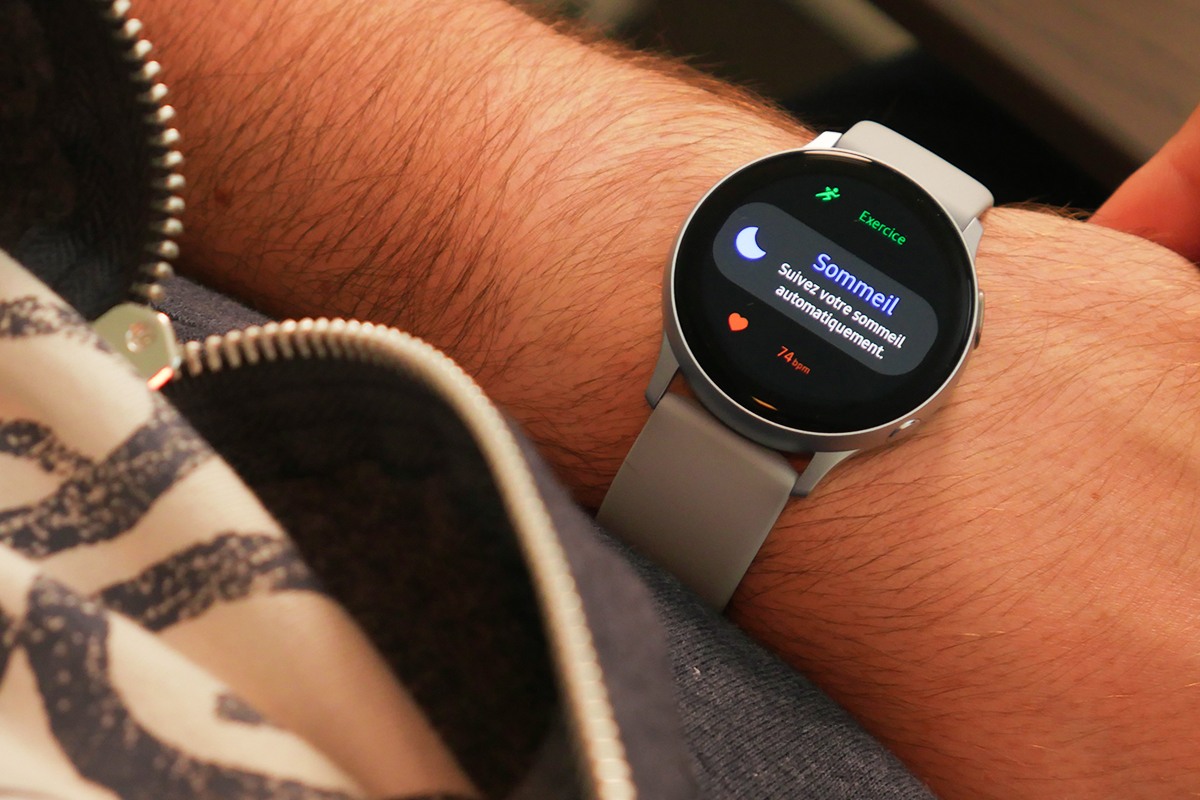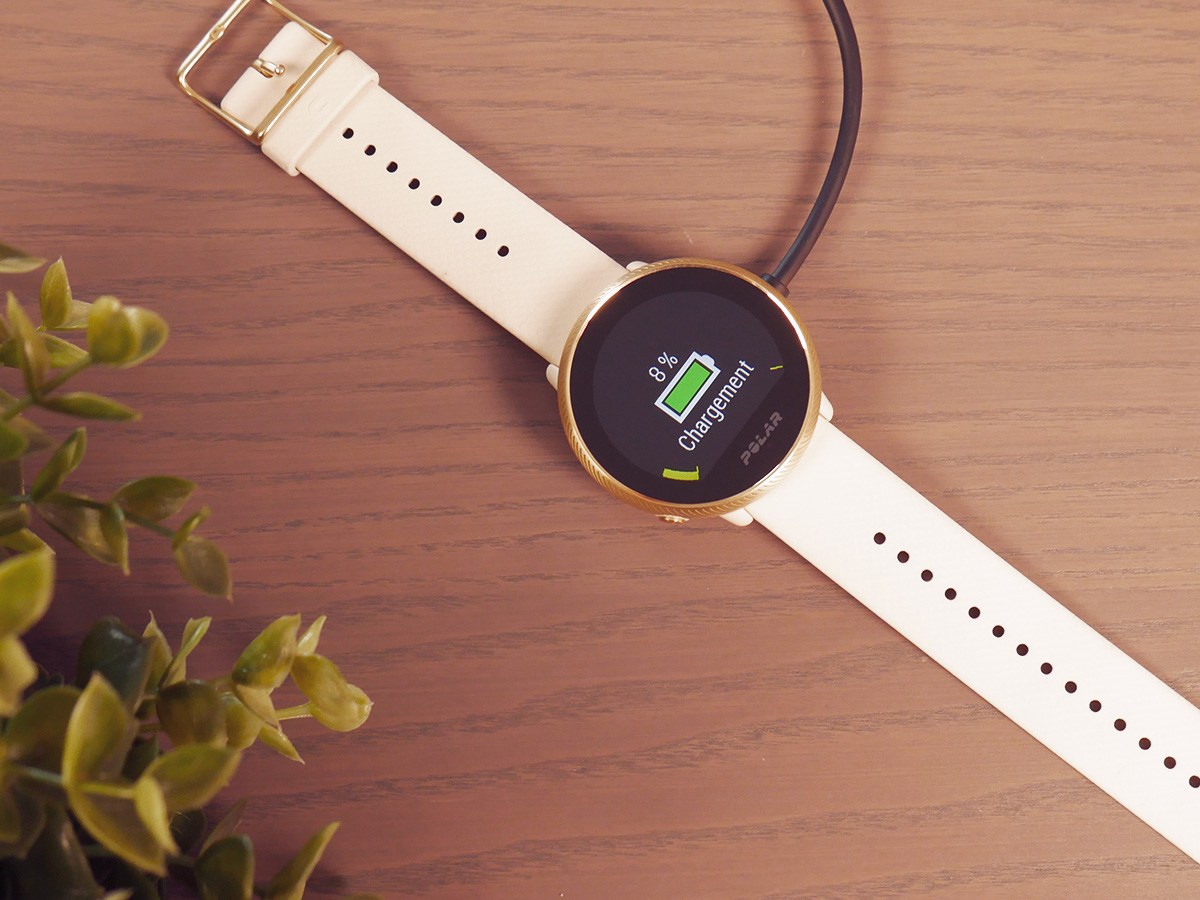 Best budget
As always, Xiaomi offers us a connected accessory with an excellent quality at a low price. It has also easily managed to make a place for itself on the market.
£ 119.00 on Amazon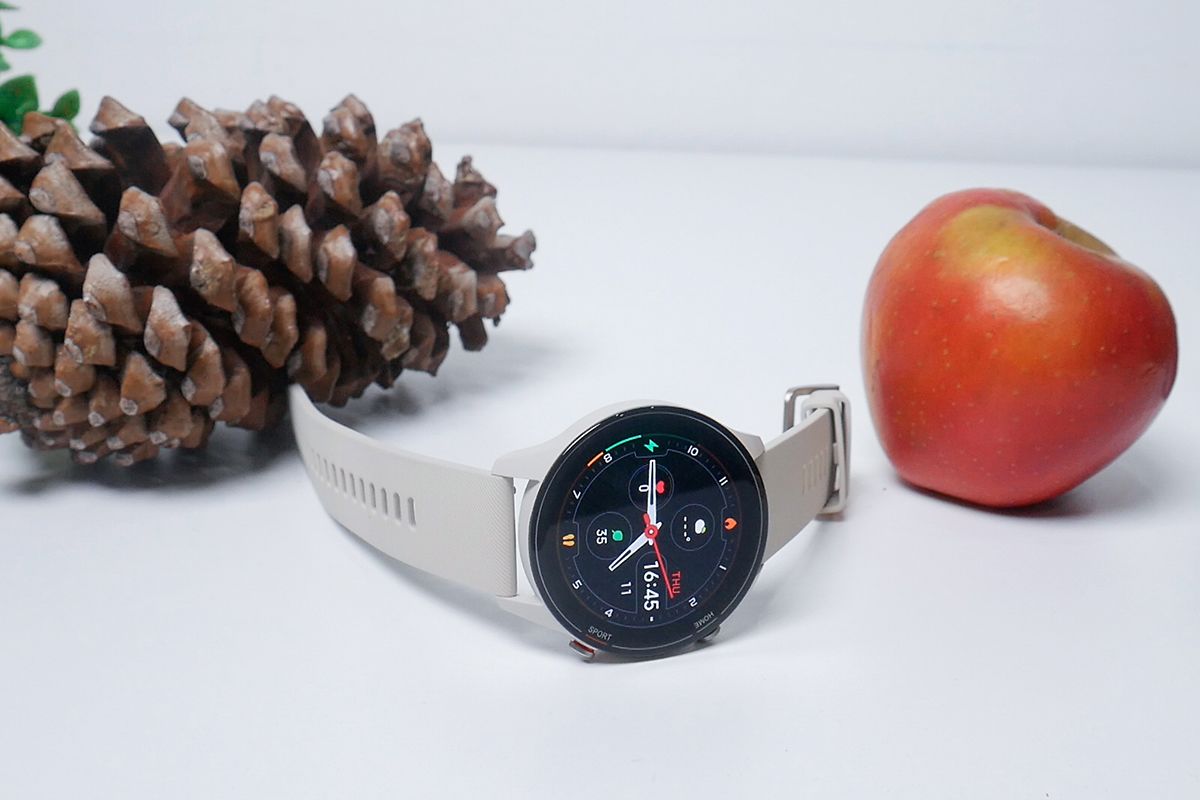 The Xiaomi Mi Watch is a great solution for anyone who wants a quality smartwatch without spending a fortune. During our tests, we appreciated the screen of very good quality, which provides an intuitive and pleasant interface for everyday use. It also has a number of modern functions such as the measurement of oxygen saturation in the blood or the energy consumption of your body. However, it has a few shortcomings: its relatively large size and the accuracy of its sensors, which we consider insufficient for serious athletes.
Best high-end
Although it doesn't revolutionise much compared to the Watch Series 7, its impeccable design, fluid interface and functions will delight fans of the famous Apple brand.
£ 419.00 on Amazon
In keeping with the traditional sleek design of the Apple Watch, the Series 8 is available in various sizes (1.6″ or 1.8″). The OLED display is flawless and the WatchOS 9 operating system is even more fluid. On the functional side, it comes with a wide selection of apps and is as rich as it is accurate in health and fitness features. New features include temperature detection (currently limited to menstruation monitoring) and traffic accident detection. However, although it charges quickly, the battery life is still rather short (only one day). Finally, and unsurprisingly, it is only compatible with iOS devices.
High-end alternative
Despite its small size on the wrist, this professional version has the same features as the classic, with additional tracking functions and longer battery life.
See the price on Amazon
Although it is robust and durable, we found it too heavy on the wrist with its 45 mm dial. Therefore, in our opinion, it is more suitable for a male audience. The D-loop strap is perfectly secure, and when testing we loved the beautiful quality of the display, its powerful Wear OS 3.5 software and range of apps, as well as the fluid and intuitive interface. For health, it's generally quite comprehensive and, compared to the classic version, includes interesting GPS options for hiking and cycling in particular (although the latter was a tad inaccurate during our outings). As for the other version, some functions (ECG, blood pressure) are exclusive to Samsung devices (only Android). The best thing? The battery life is almost doubled (up to 80 hours).
Our selection
| Our choice, Best mid-range | Best budget | Best high-end | High-end alternative |
| --- | --- | --- | --- |
| | | | |
| Samsung Galaxy Watch 5 | Xiaomi Mi Watch | Apple Watch Series 8 | Samsung Galaxy Watch5 Pro |
| If it does not bring any real innovation, it maintains the same advantages as its predecessor with its beautiful design and powerful software. It also improves its health data and loading speed. | As always, Xiaomi offers us a connected accessory with an excellent quality at a low price. It has also easily managed to make a place for itself on the market. | Although it doesn't revolutionise much compared to the Watch Series 7, its impeccable design, fluid interface and functions will delight fans of the famous Apple brand. | Despite its small size on the wrist, this professional version has the same features as the classic, with additional tracking functions and longer battery life. |
| | £ 119.00 on Amazon | £ 419.00 on Amazon | See the price on Amazon |
200+ Comparisons

1500+ Reviews

100% Impartial
Why trust us ?
Selectos compares and tests hundreds of products to help you buy better. We sometimes receive a commission when you buy through our links, which helps fund our work. Learn more
How did we do the tests?
To begin with, we wore each smartwatch for several days to evaluate them in actual daily use. This allowed us to judge the comfort and design in various conditions (at night, during sports sessions, at work, etc.). The quality of the display has also been tested. We were able to analyse the handling, reactivity of the interface, fluidity of the operating system and the intuitiveness of the application by scrolling through the menus of each smartwatch.
We then focused on the functionalities (sleep analysis, heart rate, specific sports modes, GPS, etc.). To check the accuracy of the sensors, we compared them with the results of other reliable and reputable accessories. Finally, in terms of battery life, we have tried to alternate periods of inactivity and more active moments with the activation or deactivation of specific measures.
How to choose your smartwatch?
The smartwatch has become an essential accessory for those who want to obtain statistics on their daily activities. But the range of products is so vast that it is difficult to find your way around.
You should know that there are currently three operating systems. Before buying, you should check whether the system used by your smartphone is compatible with that of your smartwatch. Here are some details about these systems:
Wear OS

: developed by Google, it is compatible with both Android and iOS (with limited functionality). It has the reputation of being less fluid than its competitors but has the best catalogue of applications.

Tizen OS

: Apple's biggest competitor is once again Samsung. It is very fluid and intuitive, unfortunately it lacks a good range of apps.

Watch OS

: specific to Apple products, it is only compatible with the latter. Model of fluidity and intuitiveness, the expertise of the brand is felt in this OS, as always.
In short, each system has its advantages and disadvantages: it is up to you to decide which one best suits your needs.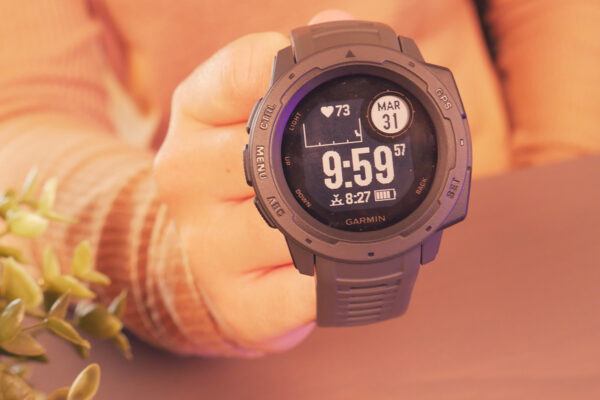 Other, more objective criteria: 
Ergonomics and design

: for these elements, you should first pay attention to the quality of the screen in order to enjoy a high level of readability in all circumstances. In terms of design, you can opt for a sporty watch, which is generally more discreet, compact and light, or a more standard watch with more elaborate finishes. Make sure you choose a strap and dial size that fits your wrist.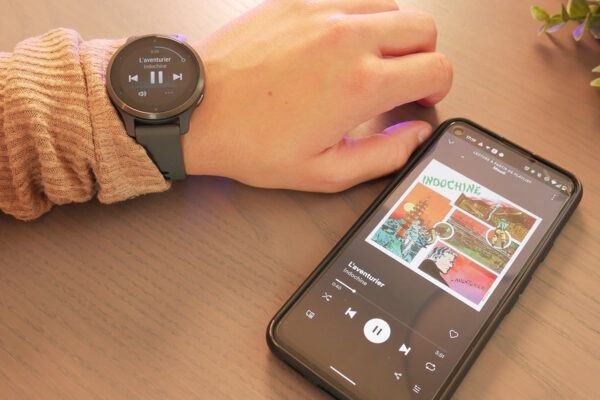 Resistance

: you need to identify the purpose of the watch. If you are involved in outdoor activities, it is best if the watch is waterproof and resistant to dust and/or dirt. You should therefore check its protection index (IP code). Check the manufacturing quality of the screen as well, so it is not scratched by the slightest friction. For this case, Gorilla Glass coatings are preferable.

Essential features

: it is necessary that your smartwatch provides some basic data, especially in the area of fitness. The three main ones to look out for are the heart rate monitor, pedometer and sleep analysis. Beyond sports, it is also interesting to be able to manage your notifications, music and calls from your wrist.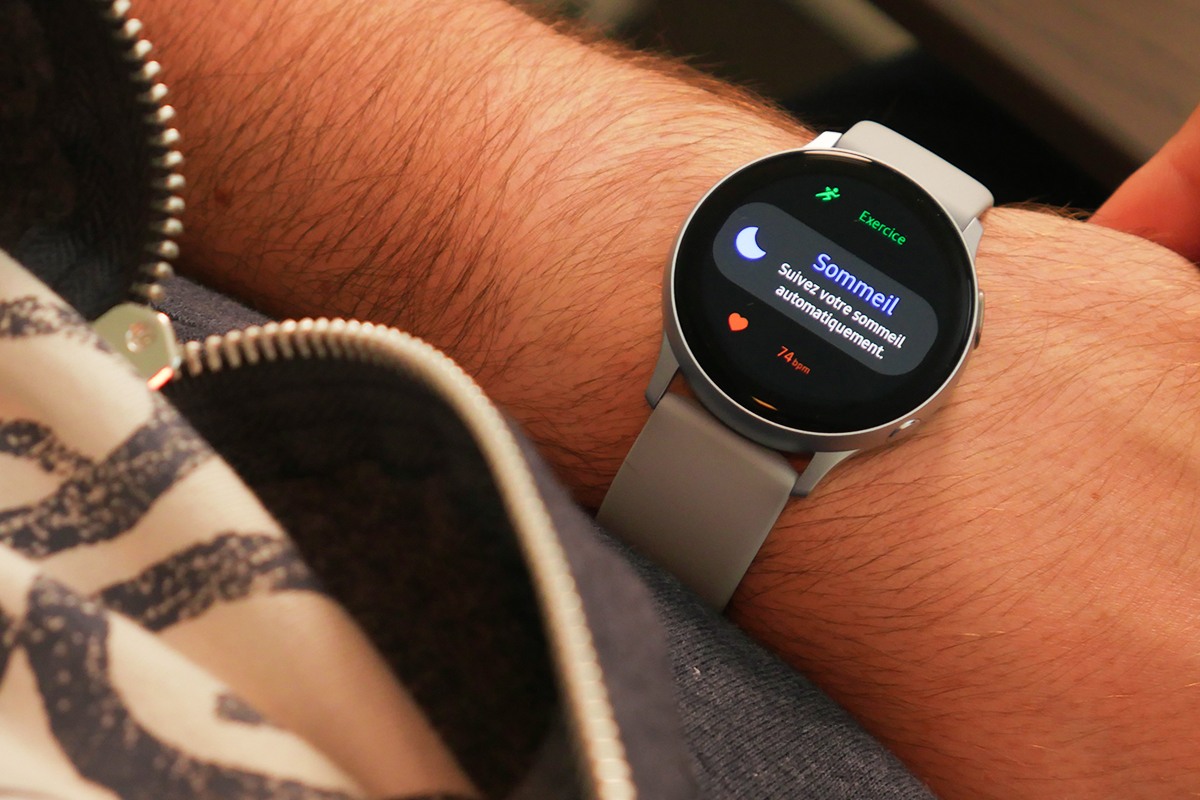 Autonomy

: this is where the problem often lies. Some factors can influence the loss of autonomy: for example, all the additional connections (mobile data, GPS) are big consumers that quickly drain your battery. The current average time is 3-4 days for the best watches. Unfortunately, when functionalities are more advanced, the autonomy is affected.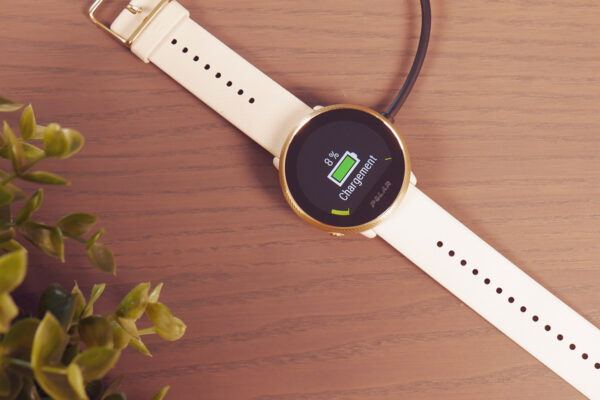 If you are on a budget and want most of the features of a smartwatch, we recommend you opt for smart bands.
Other smartwatches we recommend
Samsung Galaxy Watch 4 (£149.00 upon publication): interesting and affordable. With its beautiful design, a wide range of functions, carefully designed ergonomics and new health functions (body analysis, snoring detection, etc.), the Watch 4 is one of the best smartwatches on the market. However, its poor battery life, which we found in our tests, somewhat detracts from the final result. And due to the few options reserved exclusively for Galaxy smartphones, it is aimed more at Samsung users or even Google or Android lovers. However, we believe the new WearOS operating system can still increase its potential.
Garmin Venu 2S (£279.00 upon publication): adapted to sport, but ideal for everyday use. Lightweight and comfortable, it stands out for the numerous features that make it ideal for sport, health and everyday life. Highly compatible and versatile, it acts as a real sports trainer while ensuring your safety. Apart from its battery life, which is not the best, we must say that we were quite impressed with the quality of its display and overall performance (reliable GPS, accurate heart rate, etc.).
Apple Watch SE (2022) (£259.00 upon publication): a high-end model with Apple's DNA. Available in 2 dial sizes, it has a high-quality screen with a comfortable OLED display. The interface is smooth and fast, and the functions keep track of your fitness. The heart rate is accurate, the GPS is still excellent and the new medication app is interesting, but there is no ECG or permanent display on this version. Also, battery life is poor and, as always, it's only compatible with the iPhone.
Other smartwatches tested
Amazfit Bip 3 (£49.99 upon publication): too many sacrifices to improve the price. Its display is colourful, but the finish of the characters needs to be revised. Although it is lightweight, the quality of the materials is not up to standard. Battery life varies between 7 and 14 days. Among its functions, it offers a fairly standard health check and incorporates some 60 sport modes and other smart features, but no GPS sensor. Also, we found the Zepp app to be a bit cluttered.
Xiaomi Redmi Watch 2 Lite (£56.99 upon publication): basic, but attractively priced. This smartwatch shines above all for its intuition, simplicity and ease of use. It doesn't offer much in the way of innovation, but its price/performance ratio is quite attractive. While it may not satisfy the serious sportsman or the statistics fanatic, it is elegant and independent enough to fit in with the majority of the world's most demanding athletes.

Xiaomi Watch S1 (£180.99 upon publication): a highly attractive option. With its excellent design quality, high reading comfort and excellent battery life, it presents a very attractive price/performance ratio. In our tests, we loved its wide range of connected functions, its ease of use and its good reactivity. However, it is a rather bulky model for women or those with slim wrists. In addition, both the heart rate measurement and the software are disappointing. Hopefully, future updates will alleviate these shortcomings.
Samsung Galaxy Watch Active 2 (£220.00 upon publication): an improved version. It enhances the various features by adding several functionalities such as LTE compatibility and an electrocardiogram. It is lightweight and compact, and its improved sensors are designed for the more athletic (it offers a more comprehensive analysis of results). It also has built-in speakers for the Bixby voice assistant. Our tests have shown that, in the end, it's almost as good as the "regular" Galaxy Watch, albeit more specialised.
Google Pixel Watch (£345.91 upon publication): still behind its rivals. Its excellent screen quality and attractive urban design adapted to small wrists are its main assets. While the processor is a little old, the interface remains responsive and pleasant to use under Wear OS and its catalogue of applications. Among the functions, it offers a complete health check, and the GPS is very precise, but we regret the lack of automatic activity detection. In addition, its battery life is mediocre, and the merger between Fitbit and Google is not yet fully perfected.
Translated by Aylin Akturk