Updated on 9 March 2023
After 7 hours of comparing 37 popular body moisturisers and testing 8 of them, we have determined that
Le Petit Marseillais Nutrition
stands out the most for its effectiveness-price ratio.
Our choice, Best budget
This moisturising body milk is the one likely to appeal to the greatest number of people thanks to its effectiveness, its low price and its pleasant smell. It also helps to reduce small pimples and redness after shaving or waxing.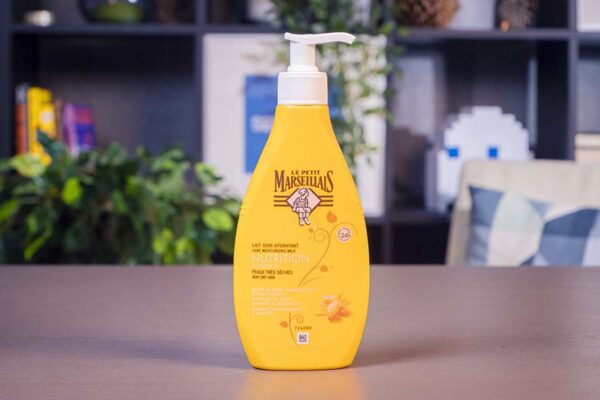 In our tests, this moisturiser proved to be the most convincing for a daily use on normal to dry skin. Its appearance is quite classic for a moisturising body milk: creamy and quite liquid. It penetrated the skin quickly, whether on legs, arms or elbows. It comes in a bottle with a handy pump. One squeeze is enough to collect enough milk to moisturise a whole leg. In terms of effectiveness, we found it to be very good, whether for general moisturising after a shower or for soothing the skin after shaving and waxing. And if its composition is not perfect, it still has the advantage of not including any allergens, like the rest of this selection.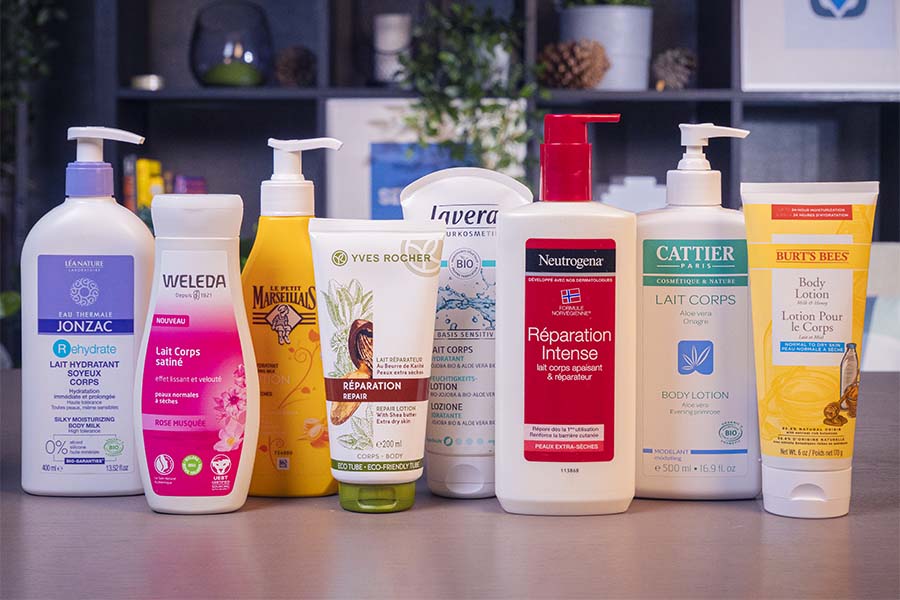 It is important to take good care of your skin to protect it from external aggressions.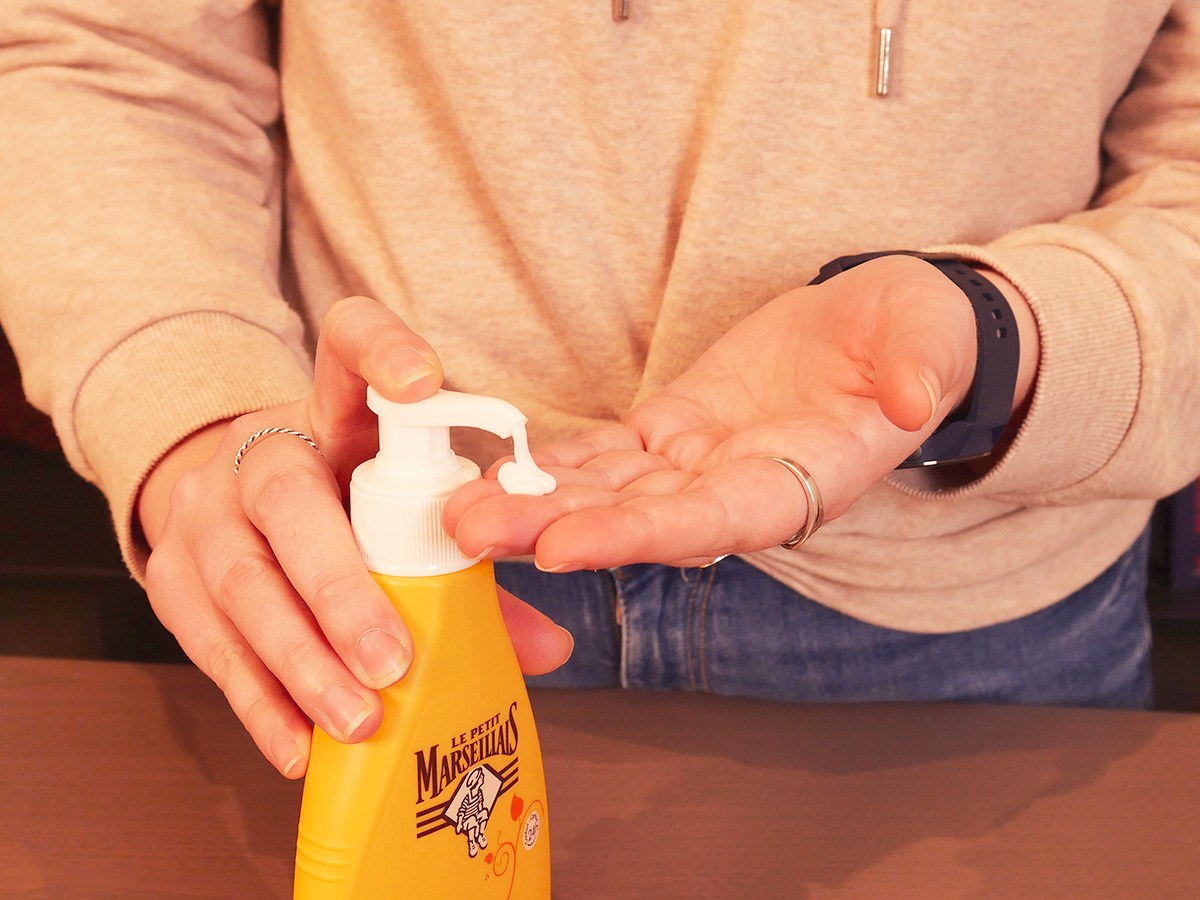 A pump greatly assists in taking the desired amount of moisturiser.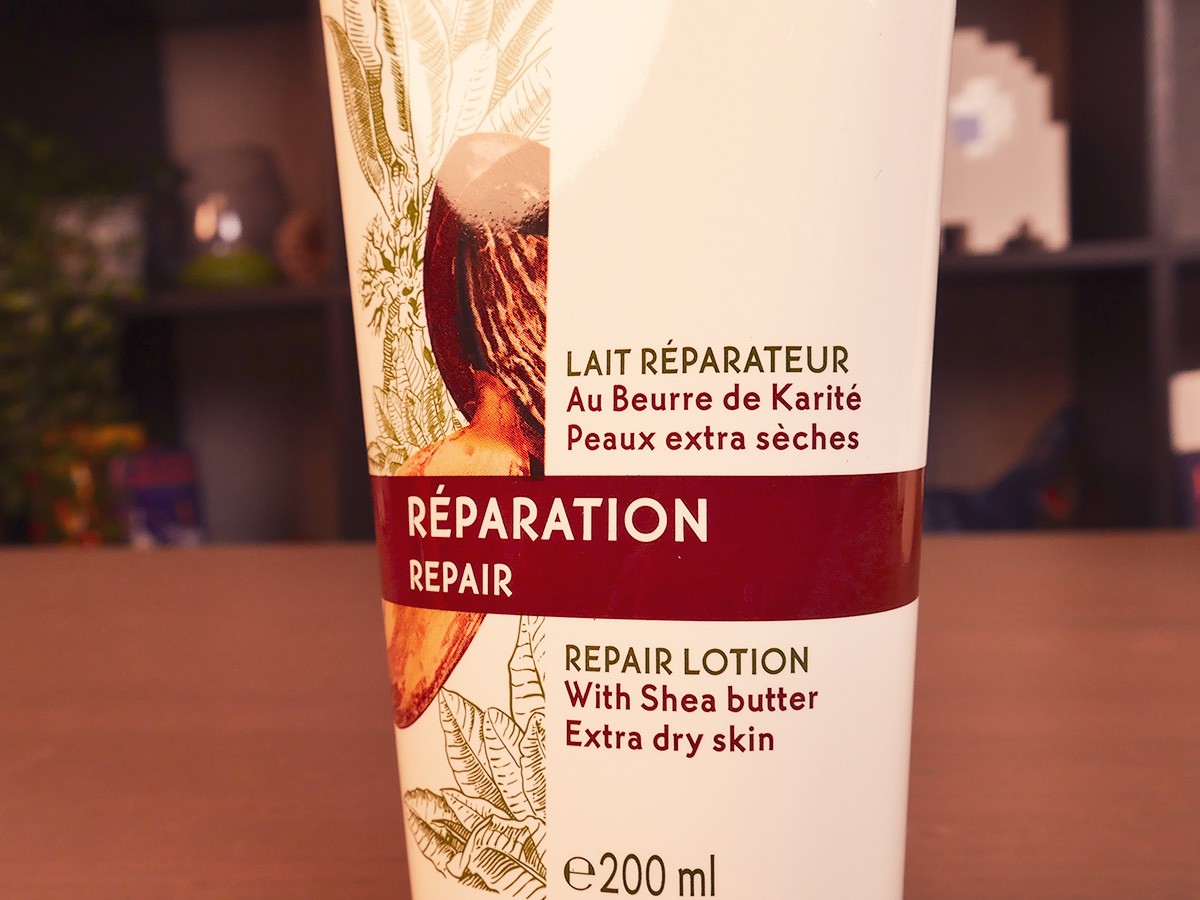 Shea butter is appreciated for its protective action against dehydration.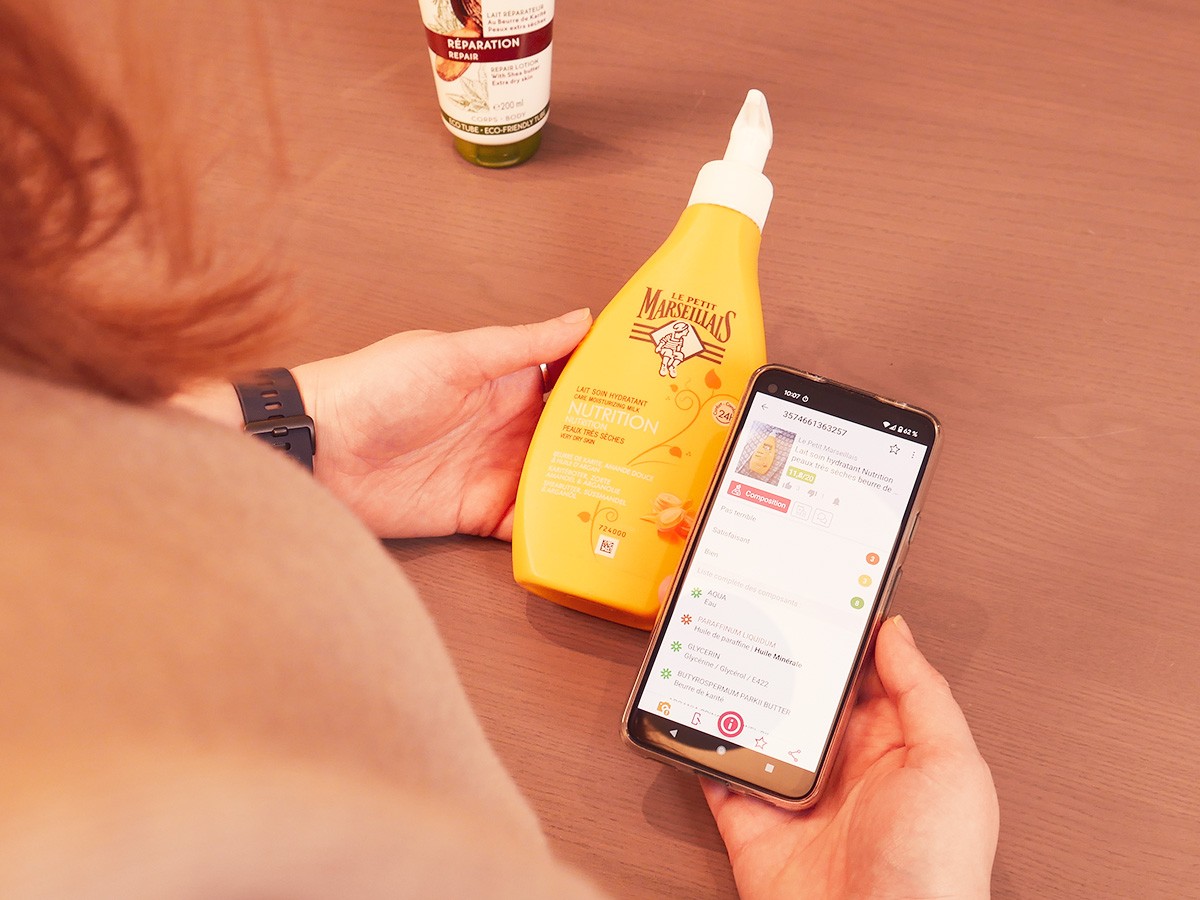 It is best to check its composition to avoid potentially harmful ingredients.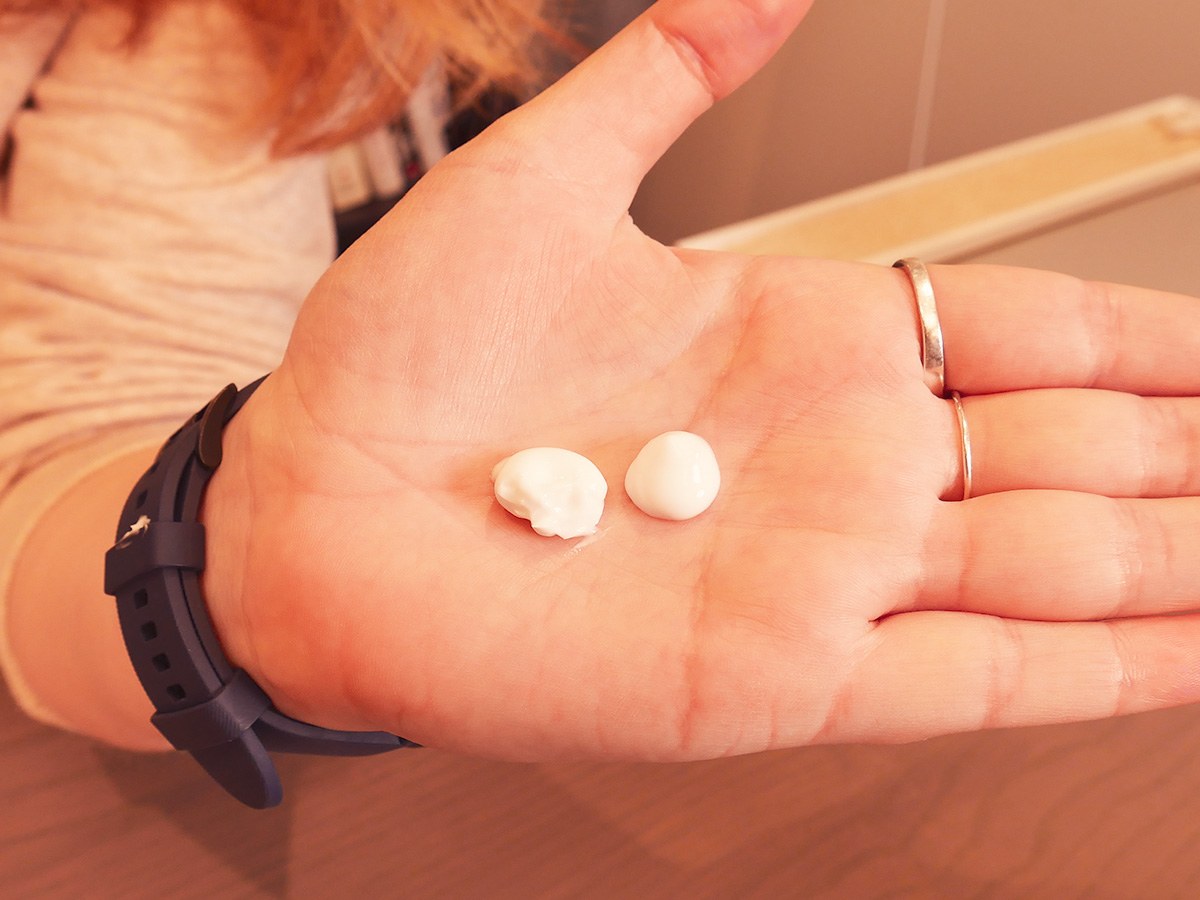 Body milks are generally quite fluid and low in fat but their texture sometimes varies.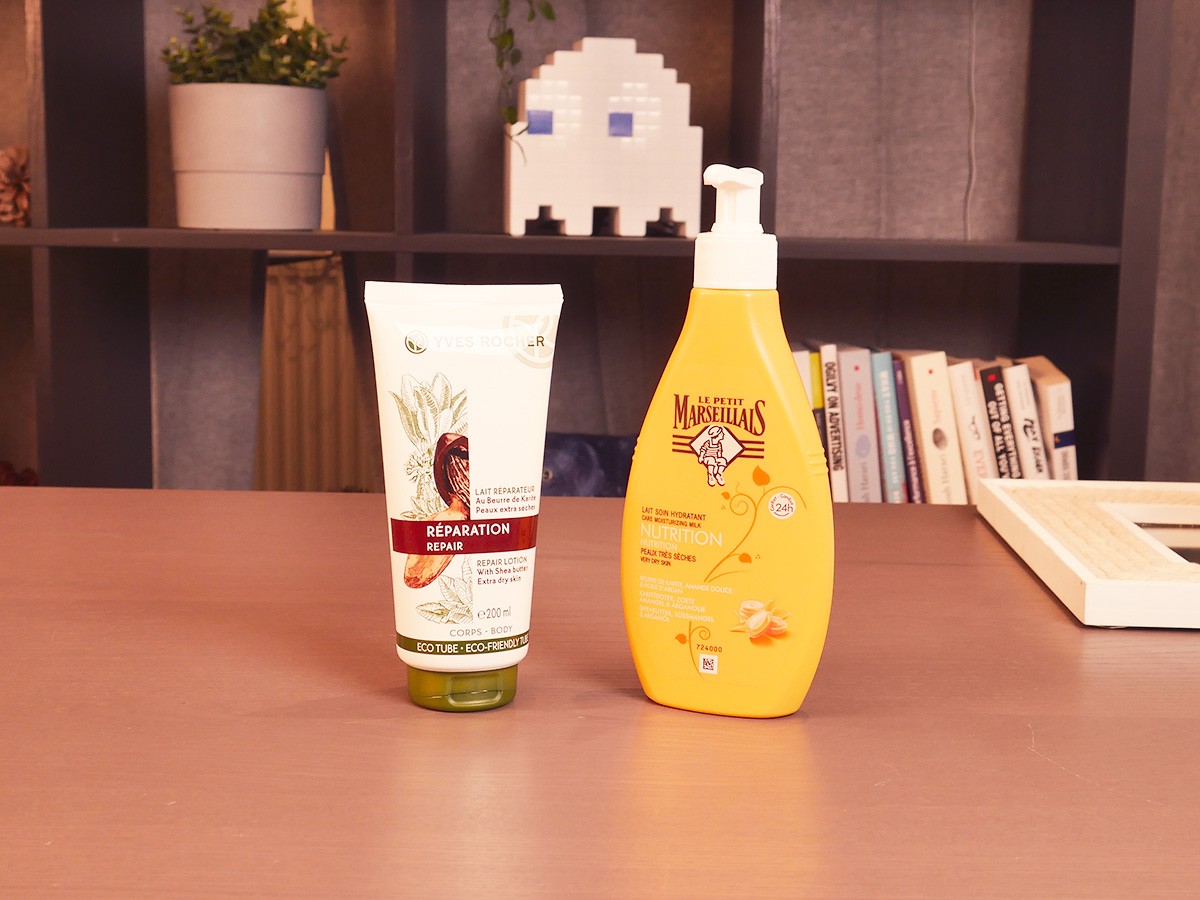 The packaging depends on the quantity chosen and will be in the form of a tube or a bottle with a pump.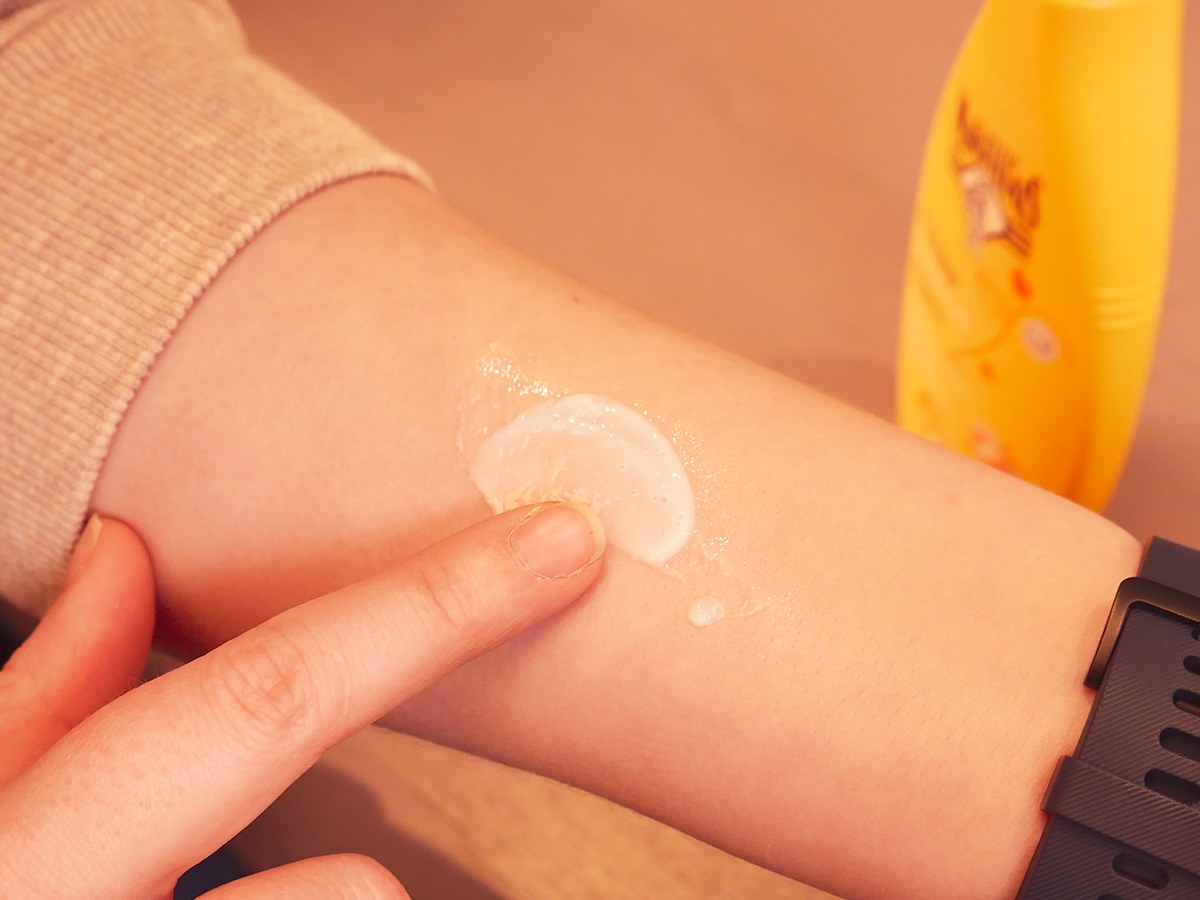 The ideal texture is non-sticky and leaves no residue on the skin.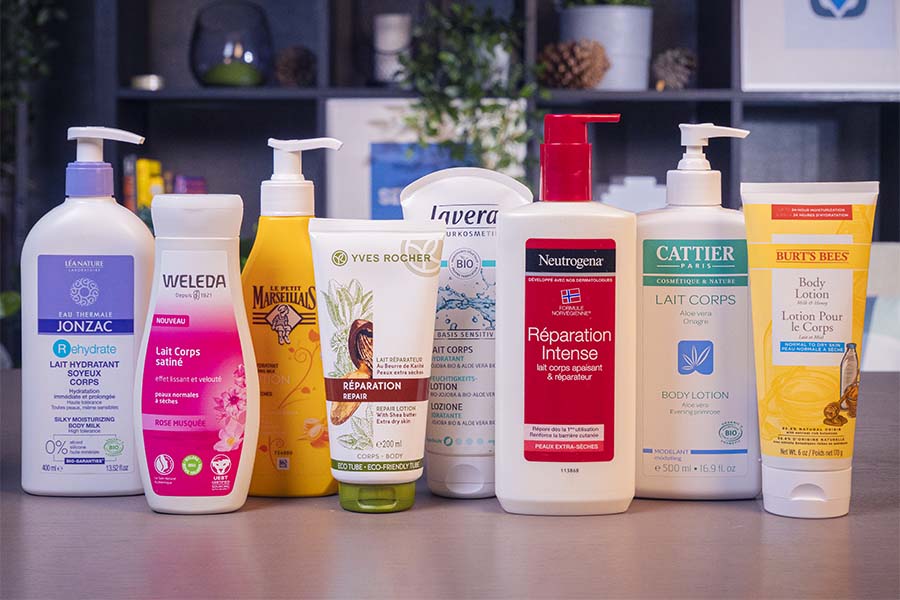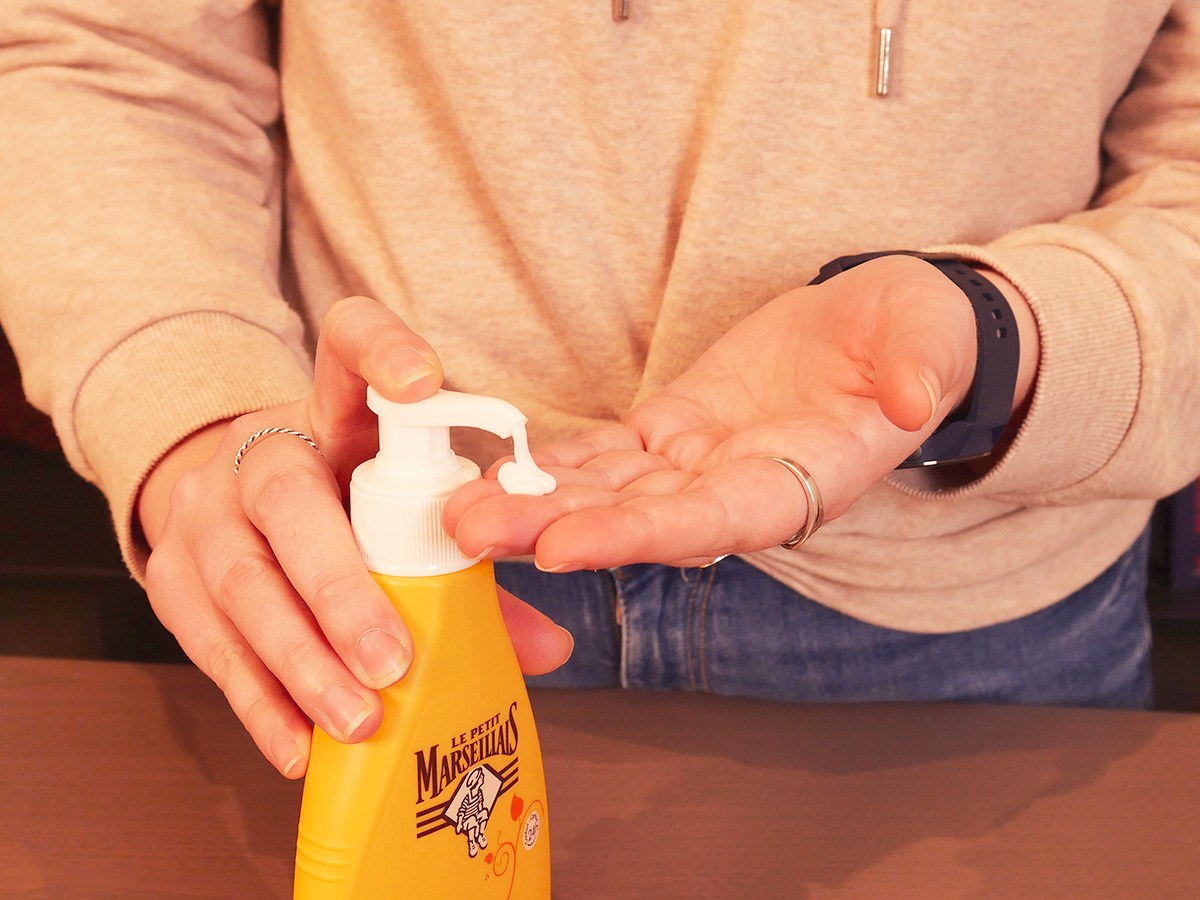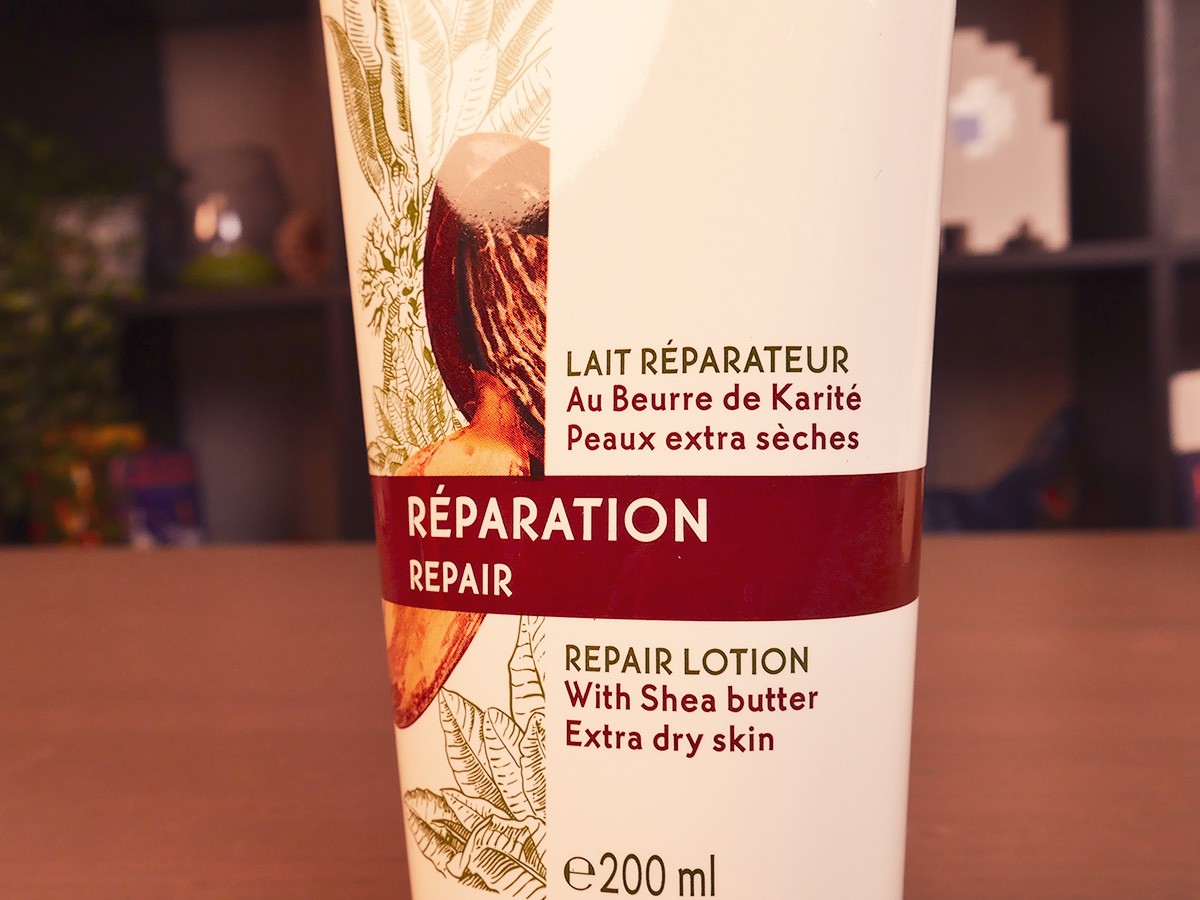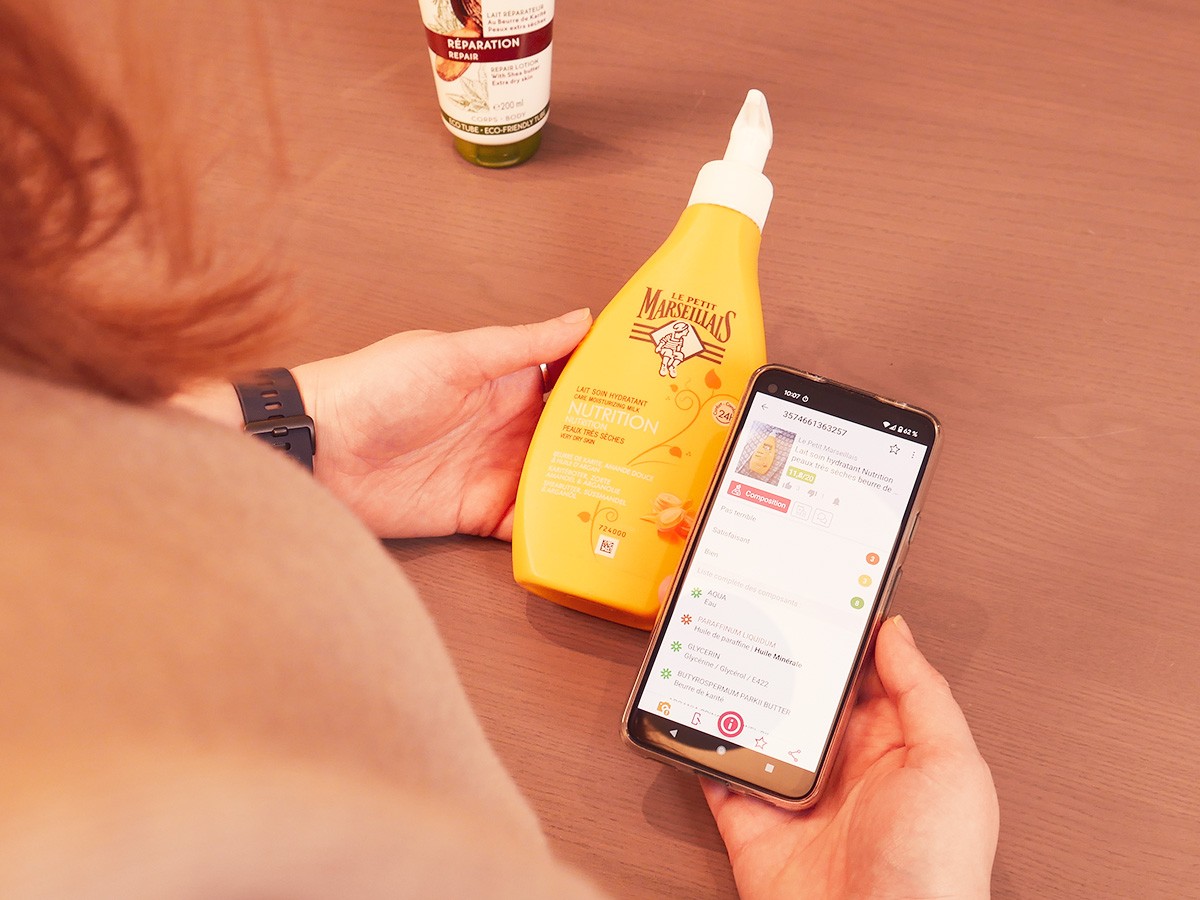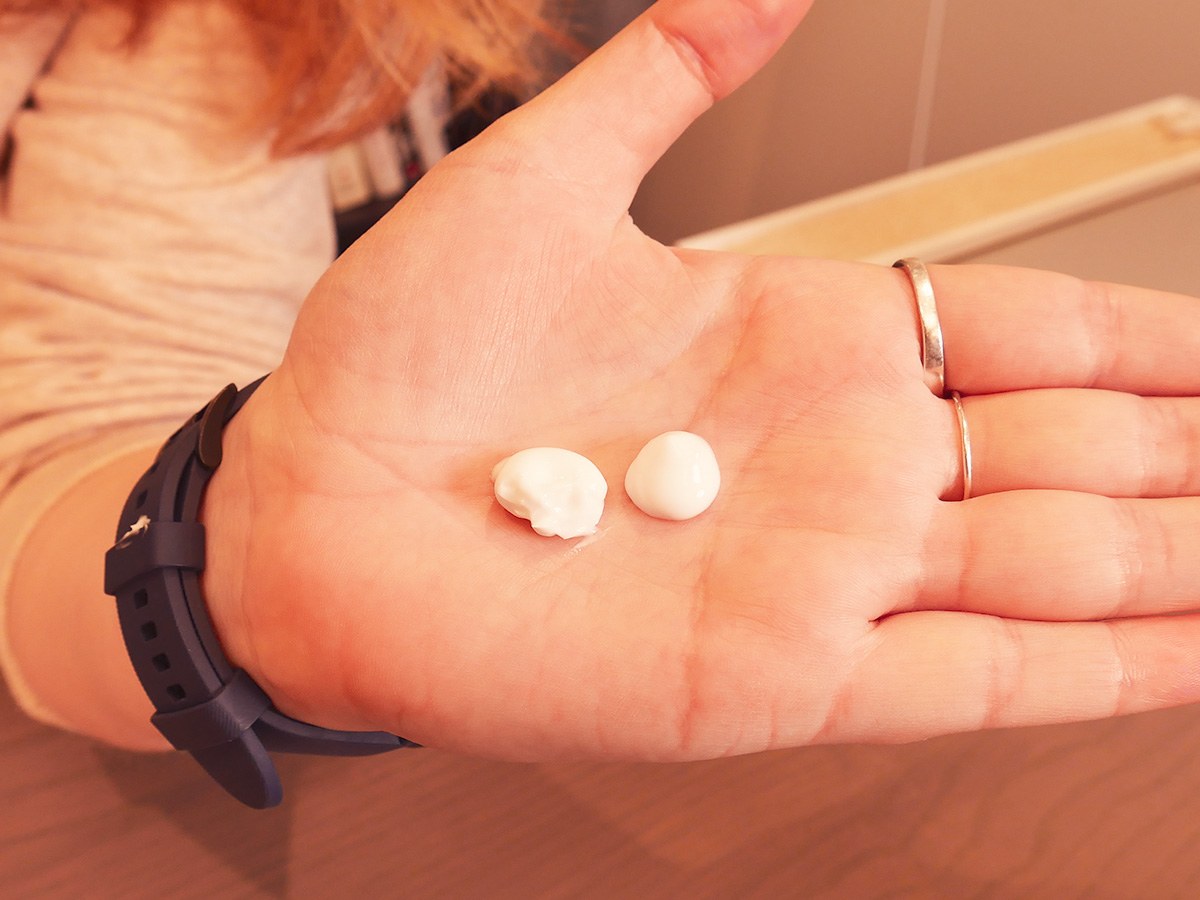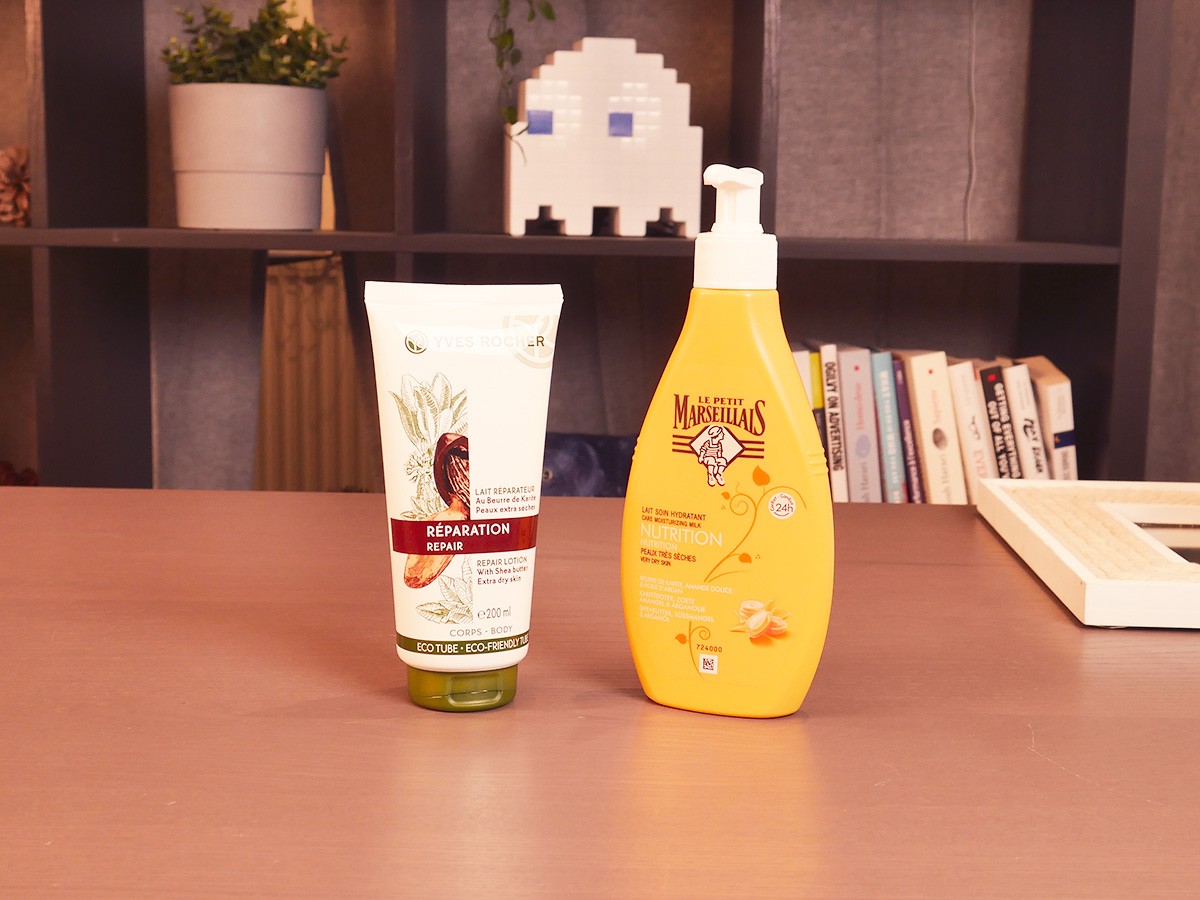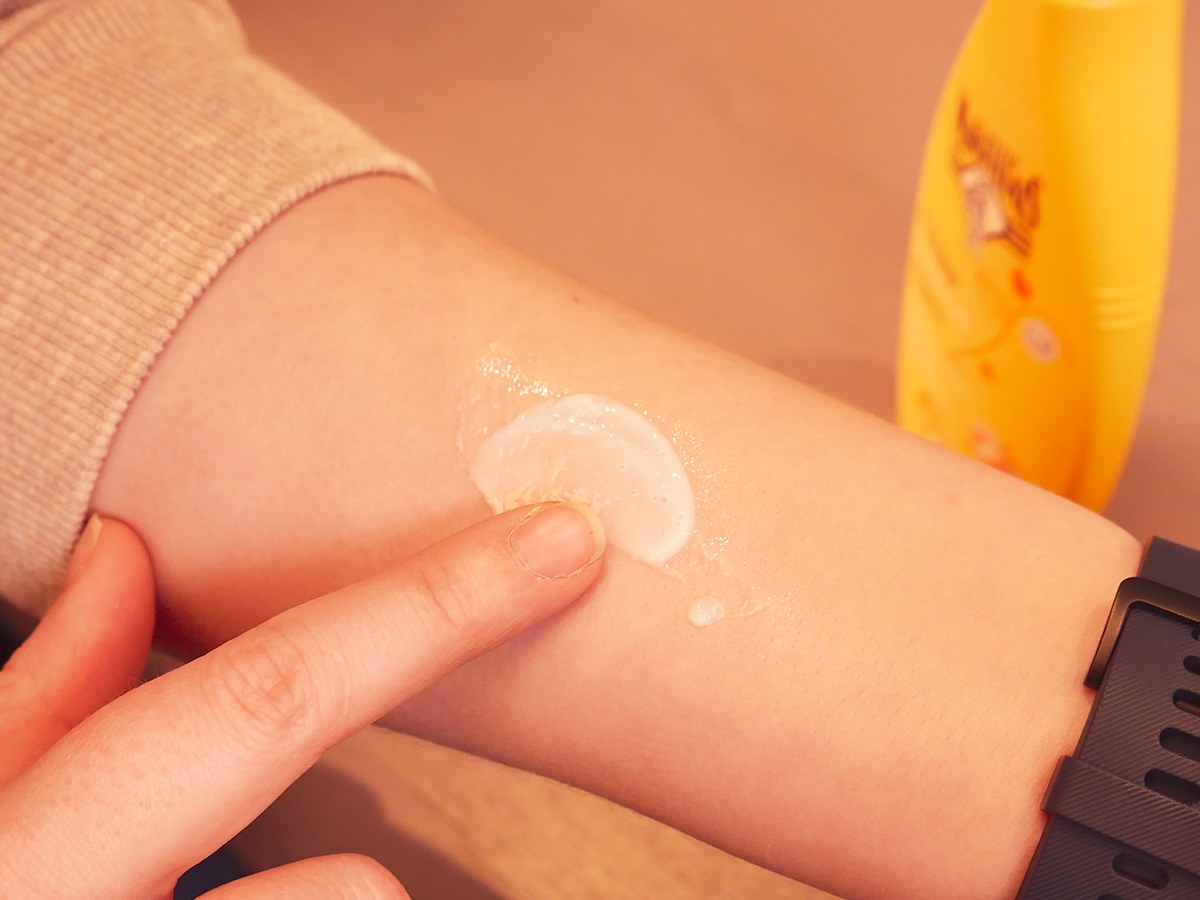 Best mid-range
Specifically formulated for very dry skin, this repairing body milk has a slightly greasier composition which allows it to act in depth. We also recommend it to reduce calluses.
With its creamy, oilier texture, we recommend that you apply this repair milk at night, before going to sleep. In fact, it can be a bit disturbing at the beginning of the day, especially if you have to fit into tight trousers. Our tests revealed that it was very effective on very dry skin or calluses, as you can get them quickly on your feet. The scent of shea butter was light, unlike other products that include it. On the practical side, the format is available in a bottle with a pump, but also in a tube with a bottom opening, which allows you to easily measure the quantity you wish to use. Again, the composition of this milk is not perfect, but it is allergen-free.
Budget alternative
The creamy texture of this moisturising milk is pleasant to spread and penetrates quickly. It smells good and is effective on normal to slightly dry skin. It soothes the skin after shaving or waxing.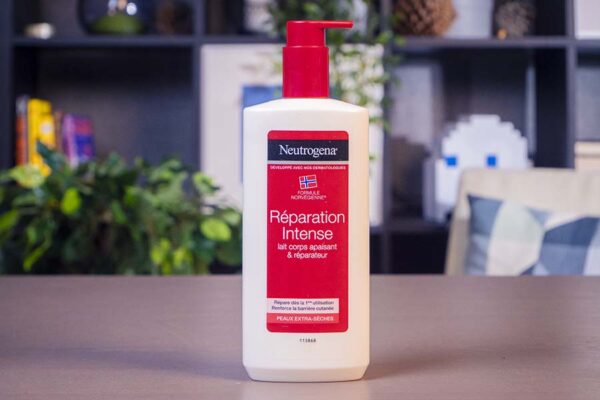 Although it is formulated for extra dry skin, we recommend it for normal to slightly dry skin. Indeed, during our tests, we did not notice an immediate repair after the first use as it is advertised on the bottle. However, the body milk is still pleasant to use. It penetrates the skin quickly and you do not need to use a lot – one squeeze on the pump is enough to moisturise a whole leg. It works well to moisturise slightly dry elbows and provides good daily hydration on the legs. As for the composition, although it does not include any allergens, it is the least good of our selection, as it contains PEG, silicone, mineral oils…
Mid-range alternative
With its classic milky texture, this moisturising milk is intended for sensitive or slightly dry skin. It stands out from the competition thanks to its exceptional organic composition, without allergens, silicone or PEG.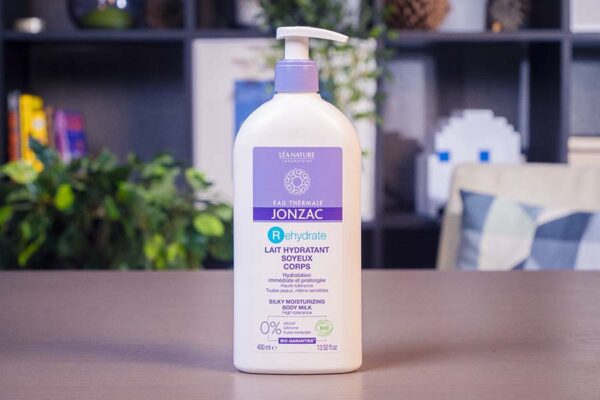 If you have sensitive and slightly dry skin, prone to irritation and other skin reactions, this moisturiser is for you. Composed of soothing thermal spring water, glycerin and chamomile floral water, it slightly moisturised our skin during our tests. It also helped to soothe our skin after shaving and waxing. Its fluid and non-greasy texture is particularly appreciated during the summer months – you can also use it as a cream for damaged hands. Its fragrance is quite delicate and light. It comes in a handy vegetable bottle with a pump that delivers enough product to spread over a whole leg with a single squeeze. Finally, its composition is impeccable and certified organic by the Ecocert label.
Our selection
200+ Comparisons

2000+ Products Tested

100% Impartial
Why trust us ?
Selectos compares and tests hundreds of products to help you buy better. We sometimes receive a commission when you buy through our links, which helps fund our work. Learn more
How did we test?
First, we judged the practicality of the container of the different moisturising body milks (tube, bottle with pump…). Then, we evaluated the smell of each of them to check if it pleased the majority of people. We also paid attention to their texture and their ability to penetrate the skin quickly.
Efficiency was also taken into account. We used them daily on the legs, but also on the elbows where the skin tends to be dryer. We also applied them after shaving and/or waxing to see if they were able to soothe irritated skin. Lastly, we checked the composition of each body moisturiser.
How to choose your moisturising body milk?
While we often pay particular attention to our facial skin (with our various cleansers and day creams), it is just as important to take care of our bodies. Indeed, our bodies are also subject to many small aggressions: wind and sun, shaving or waxing, rubbing of clothes or even the hardness and heat of the water in the shower are all aspects of daily life likely to weaken our skin.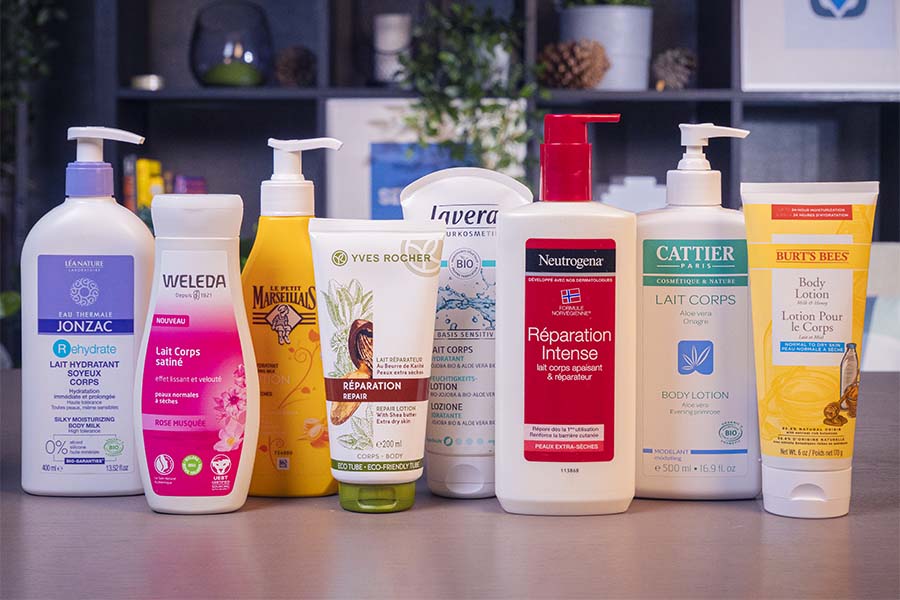 That is why it is important to moisturise, nourish and protect your body with creams, milks or oils (which also help to beautify and enhance the appearance of our skin – an important factor).
Among these products, body milks are particularly appreciated for their light texture, which is pleasant to apply and often ensures rapid penetration as well as a non-sticky and non-greasy finish.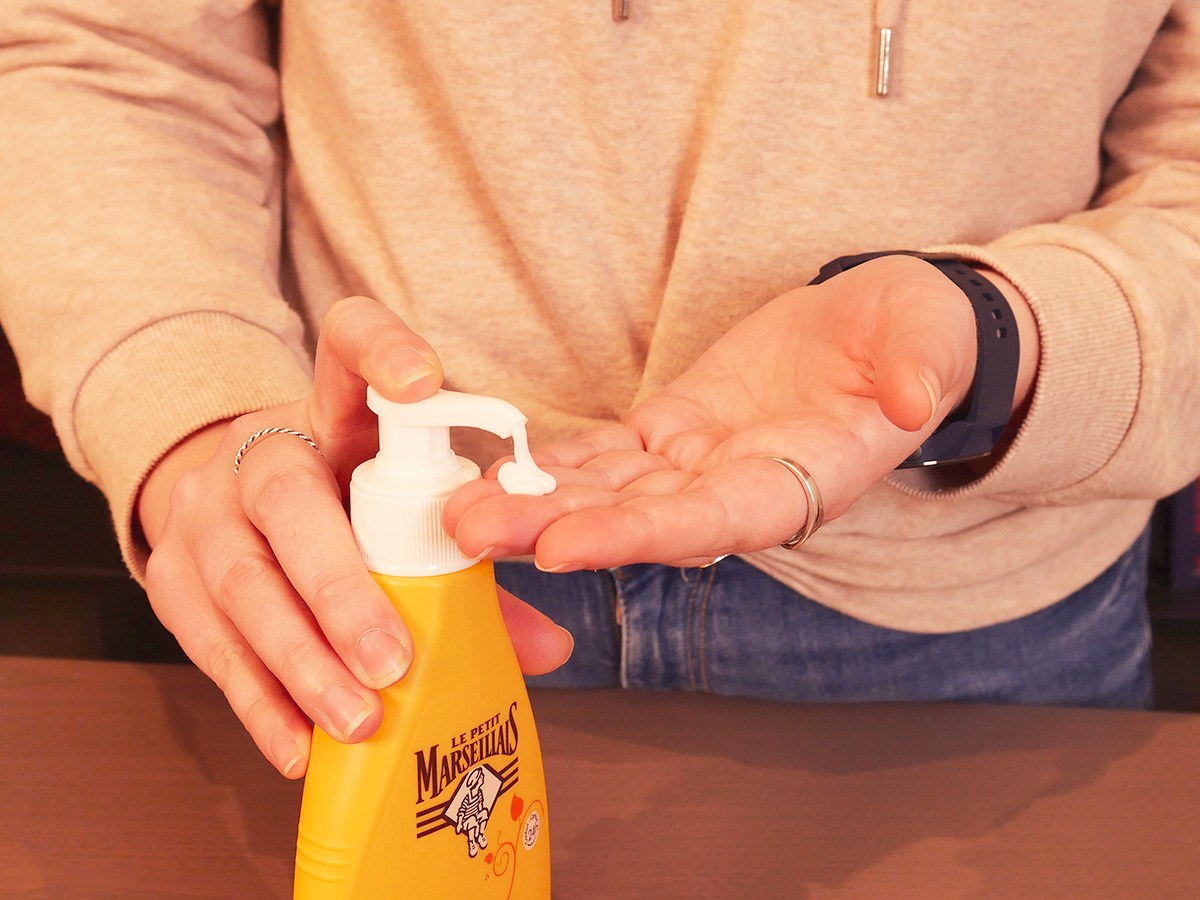 While it is obviously important to adapt your body milk to the needs of your skin type, other criteria should also be taken into account to ensure an optimal choice:
Key active ingredients: in terms of moisturising, aloe vera and glycerin are often in favour. Vegetable oils and butters, such as shea butter, are appreciated for their protective action against dehydration, as well as having softening and nourishing properties. Ceramides (lipids) and niacinamide (a vitamin) also help keep the skin moisturised. In addition to these moisturising ingredients, there are many other active ingredients, which may have soothing, anti-ageing or toning properties.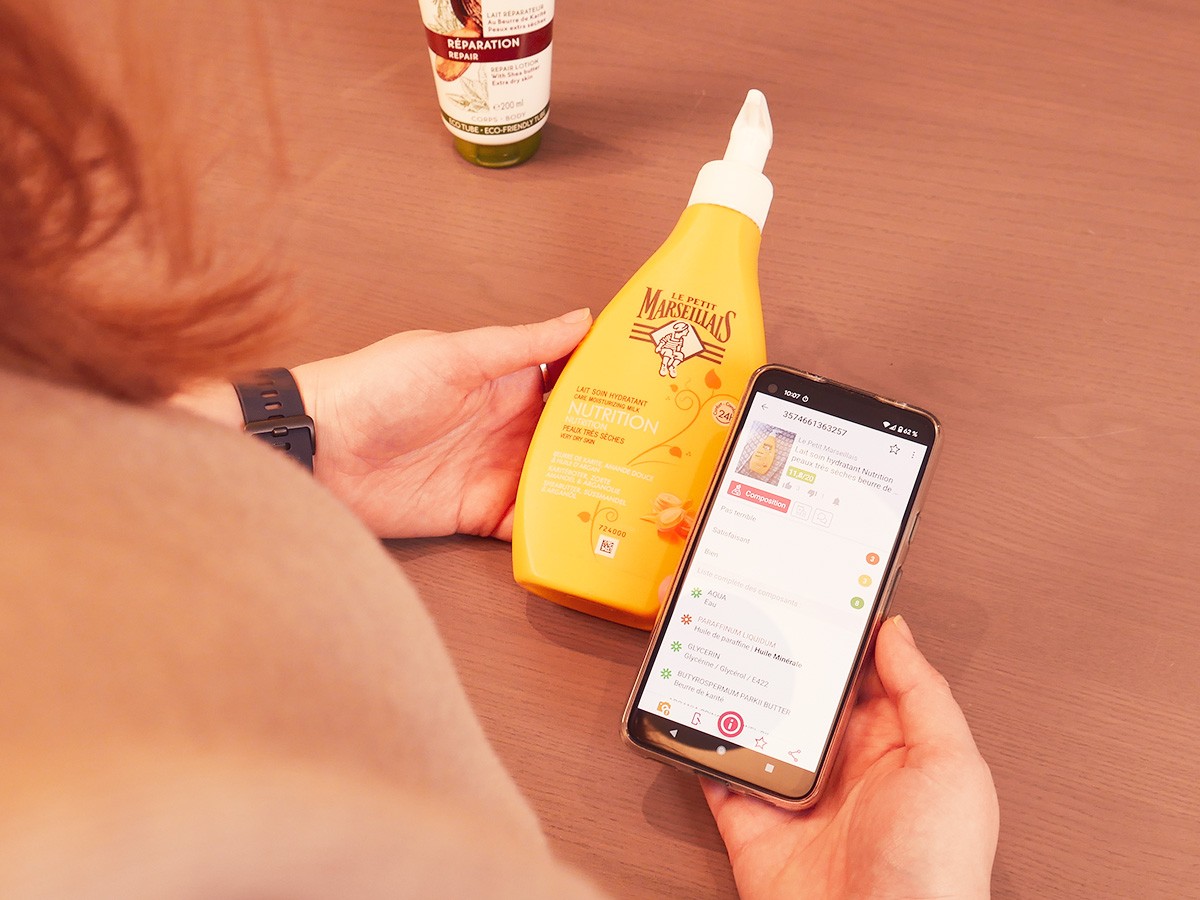 Composition: as it is often the case, many conventional skincare products contain controversial ingredients such as PEGs, phenoxyethanol and other molecules suspected of disrupting the endocrine system. In milks and creams in particular, petroleum derivatives such as paraffin oil or petroleum jelly are frequently found. In view of the controversies surrounding their origin, their impact on the environment and their potential harmful effects on our health, we should prefer vegetable oils.
Texture: although milks are known to be fairly fluid and not very greasy, it can still be useful to find out about the texture of the product you want. Ideally, it should be non-sticky and not leave a residue on the skin. If you are in a hurry and want to be able to put on your clothes immediately after applying your treatment, a product that penetrates quickly is ideal. If not, a longer massage will be beneficial!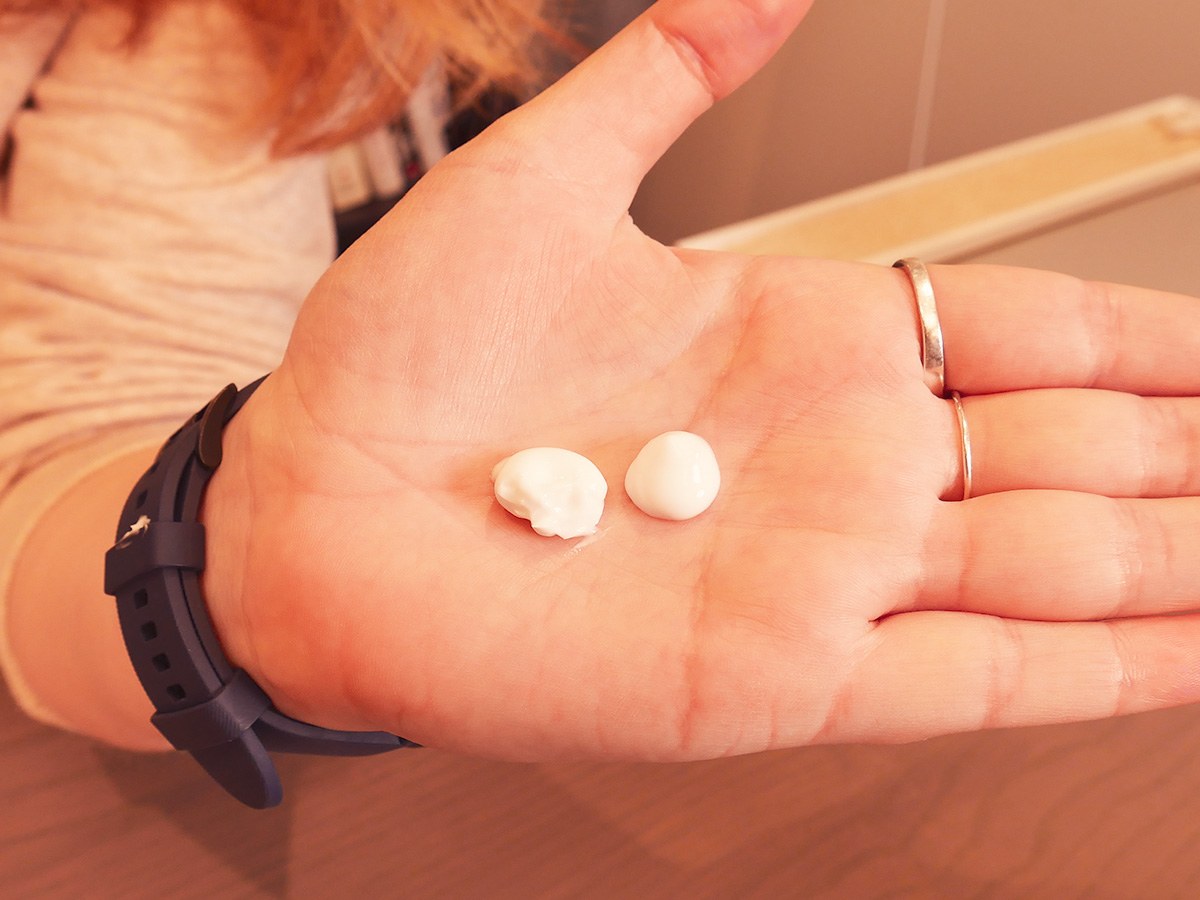 Packaging: in general, the packaging depends on the formats you choose. For example, a 100 or 200 ml container will often take the form of a tube, while 400 or 500 ml of product will be packaged in a pump bottle. The latter are considered very practical and are appreciated for delivering an optimal amount of material. However, you may have to cut the bottle when the product is nearly finished, to avoid wasting it.
Other moisturising body milks recommended
Cattier Body Milk (£16.58 / 500 ml upon publication): effective in soothing the skin after shaving. This organic body milk has a good formulation, although it does contain some allergens. The pump format is ideal for collecting enough product in one squeeze. However, our tests revealed that it did not penetrate the skin easily and left behind a somewhat greasy and sticky layer. As for its smell, opinions are also quite divided, as it does not really smell like aloe vera, as indicated on the bottle. If it is not particularly effective on a daily basis, it can still soothe irritated skin after shaving.
Other moisturising body milks tested
Burt's Bees Body Lotion (£7.76 / 170 g upon publication): While not exceptionally effective, this lotion leaves the skin a little softer and calms the skin after shaving or waxing. During our tests, we found that its very greasy finish could be disturbing, especially if you want to put on skinny jeans afterwards. And while its composition is not particularly bad, it is far from perfect.
Weleda Soft Body Milk With Rose Hip (£16.23 / 200 ml upon publication): Although natural and organic, its composition includes many allergens. Its strong rose hip scent can also be disturbing and some people even found that it smelled of lemongrass, like in mosquito repellents, which is not the most pleasant. Lastly, its effectiveness did not live up to our expectations.
Lavera Basis Sensitiv Moisturising Body Milk (£8.42 / 200 ml upon publication): In our tests, we did not notice any real improvement in terms of hydration, either on a daily basis or after shaving or waxing. In addition, this milk has a very particular smell that our team did not like very much. Lastly, although it is organic, its composition includes a countless number of allergens, which is quite disappointing.
Translated by Selectos