Updated on 12 January 2023
After 15 hours of research, an exhaustive comparison of 29 lubricants and our testing of 10 of them, we believe the
Yes Water Based
offers the best quality/price ratio currently available.
Our choice, Best high-end
Recommended by gynaecologists, this hypoallergenic lubricant is 100% safe for sensitive skin. It promotes optimal gliding during coitus.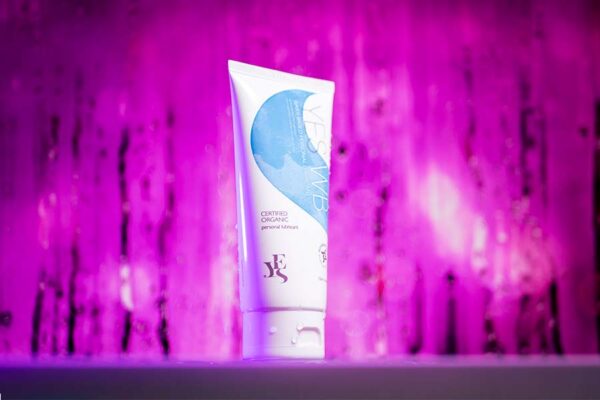 This product uses a pure, natural, odourless and vegan formula, minimising the risk of allergies and adapting to the vaginal pH. Certified organic, it contains no parabens, glycerin, hormones, gluten or other skin irritants, making it completely healthy for the body. This water-based gel has the advantage of being easy to clean and compatible with silicone sex toys. In our test, we found it very comfortable to use both a condom and a sex toy. If you don't shower, its lubricating power lasts for a long time.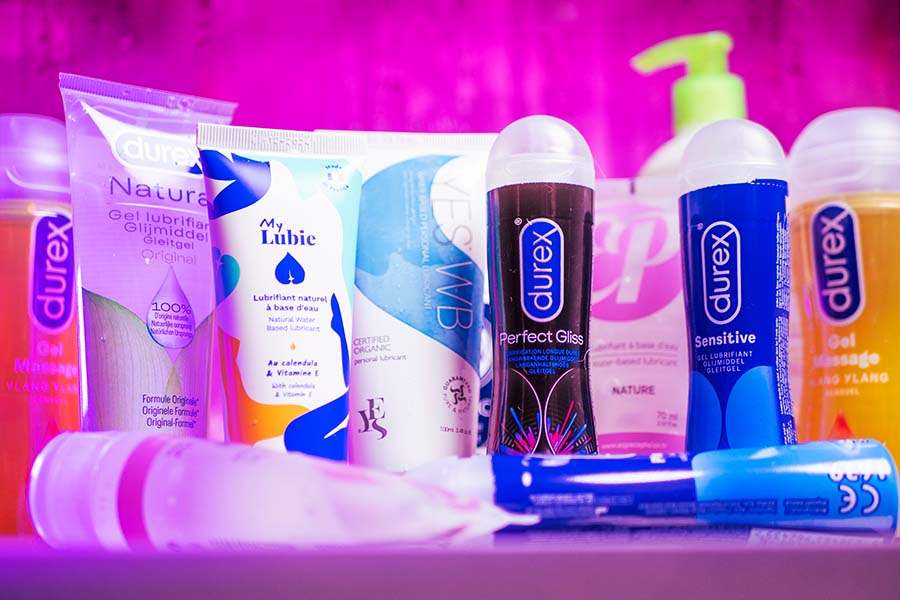 If you are planning an intimate evening, either alone or as a couple, a lubricant can make all the difference.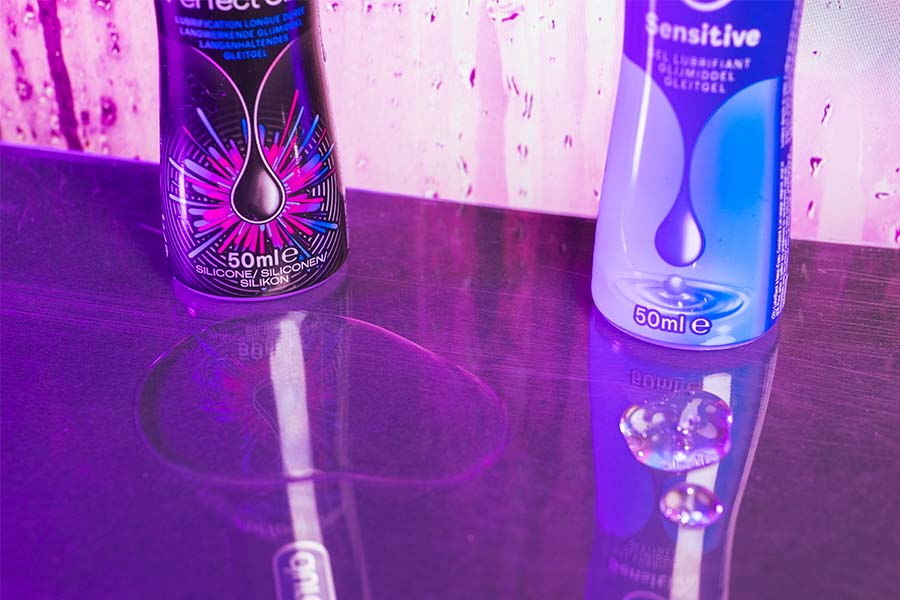 Lubricants can be water or silicone-based.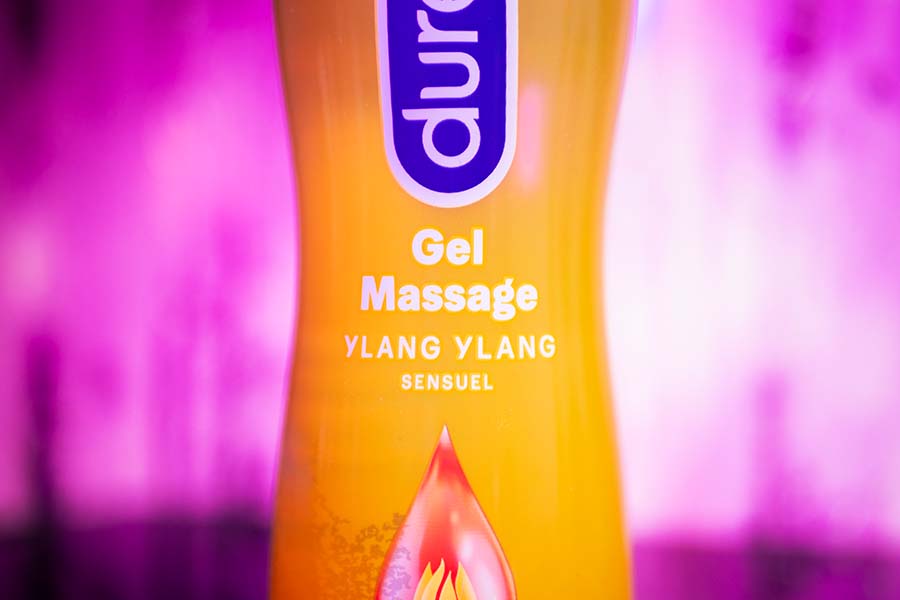 Banana, strawberry, chocolate or even chewing gum when it comes to lubricants, there is something for everyone.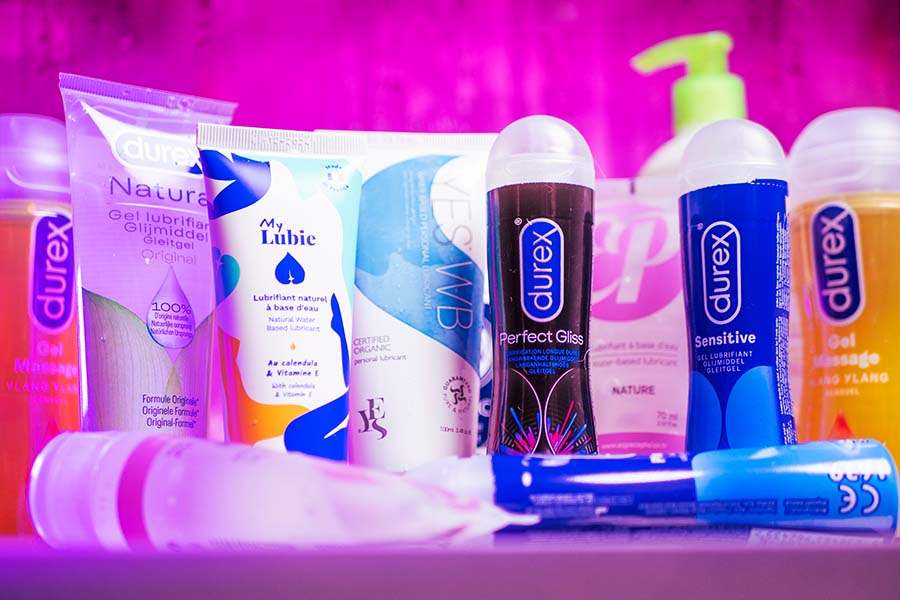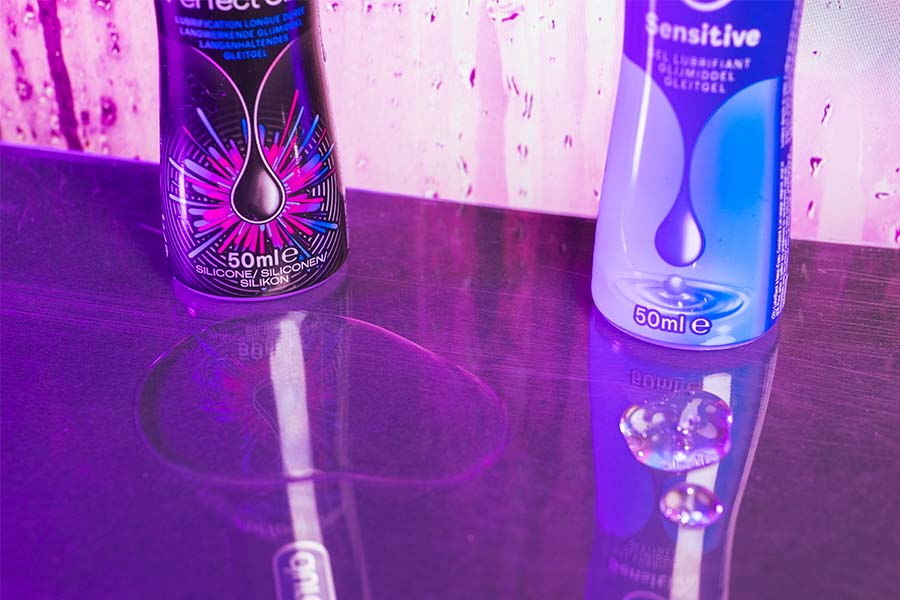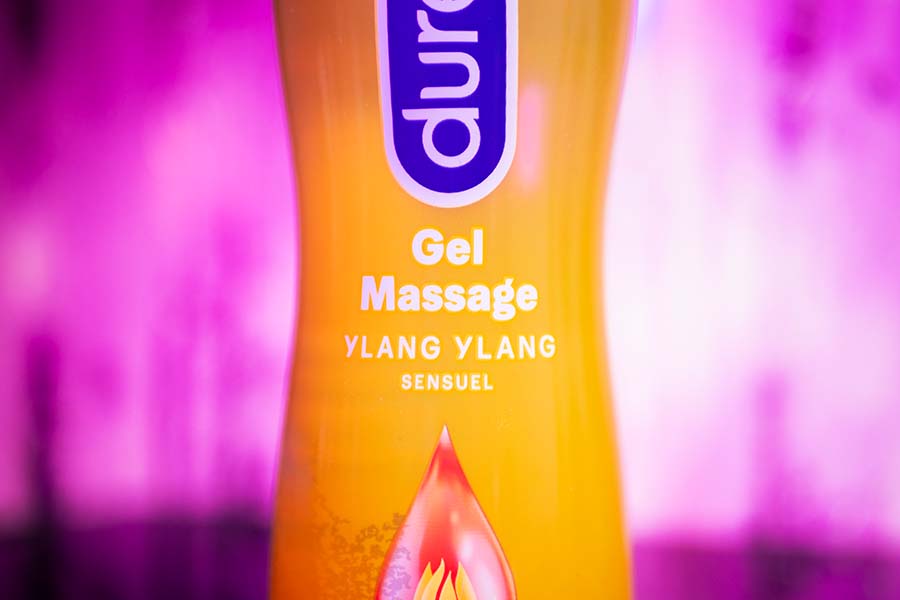 Best budget
Its natural, pH-neutral formula, its non-sticky, slippery texture and its ease of cleaning are the main advantages of this refreshing lubricating gel.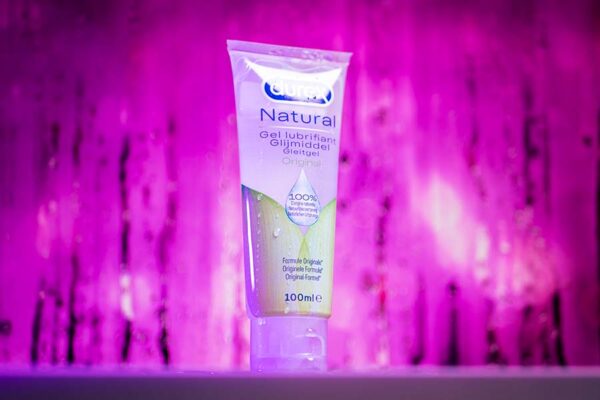 Despite the presence of glycerine, this water-based product has an original 100% natural formula with a neutral pH which respects the fragility of the mucous membranes. Its fragrance-free composition is easily washed off in contact with water. According to our sensations, it provides a slight effect of cold arousal and we found that its texture glides on well without sticking, whether on the skin, a condom or a toy. However, some of our testers found the texture very runny. Also, during our test, it was not always easy to measure the amount of gel that came out when pressing the tube.
Best mid-range
The handy packaging, non-sticky texture, neutral and easy-to-clean composition… It is an excellent low-cost option.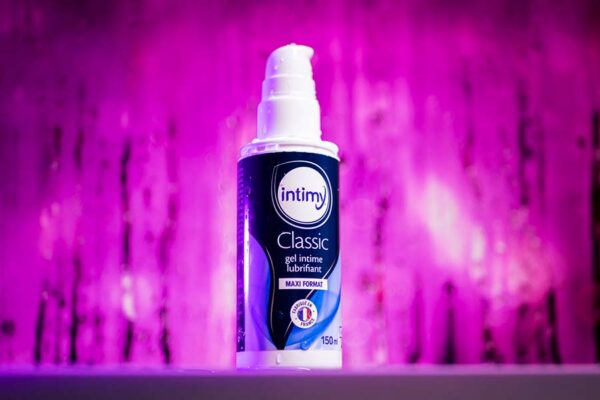 Made in France, this water-based gel is odourless and colourless. It has an interesting composition (low in components), and despite the presence of glycerine, its formula is satisfactory overall. The absence of vaseline means that it can be used without risk with a preservative. Underwater, disappears fairly quickly, which means that it cannot be used in the shower, but it is easy to clean. When I tested it, although it sometimes dried quite quickly, it never stuck and glided perfectly on the skin, a condom or a sex toy.
High-end alternative
Tested under gynaecological supervision, My Lubie has a natural, vitamin-enriched composition that is completely healthy and safe.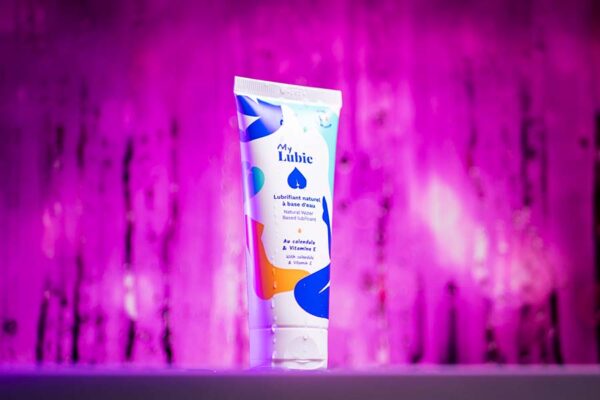 This French product based on water and moisturising agents is composed of more than 99% natural ingredients and does not contain perfume, glycerine, sulphates, parabens or alcohol. Its vegan composition is enriched with calendula and vitamin E and adapted to the physiological pH of the vaginal flora. Its edible nature makes it suitable for oral sex. During our test, we liked the fact that it glides on perfectly (both on the skin and an object or condom), and we noticed that it does not tend to stick or dry out quickly. It disappears quickly when it comes into contact with water, which makes it easy to clean. Another plus? The packaging, made from sugar cane, is made from recyclable PE of vegetable origin.
Our selection
Why trust us ?
Selectos compares and tests hundreds of products to help you buy better. We sometimes receive a commission when you buy through our links, which helps fund our work. Learn more
How did we do the testing?
To begin with, we examine the composition of each product to select the most natural and healthy for the body. In the case of scented and/or edible lubricants, we look at the smells and flavours.
We then apply the gel to our skin, a sex toy and a condom to check the texture (rather sticky, dry, slippery, etc.). When we put it on, we were also able to analyse the sensations and possible effects (hot, cold, etc.), as well as the hold and ease of cleaning (by running them under water). All products were also tested in real-life situations.
How to choose your lubricant?
If you are organising an intimate soirée, alone or with someone else, then a lubricant can make a big difference. But there are so many different products that it is sometimes hard to find the one that suits you best.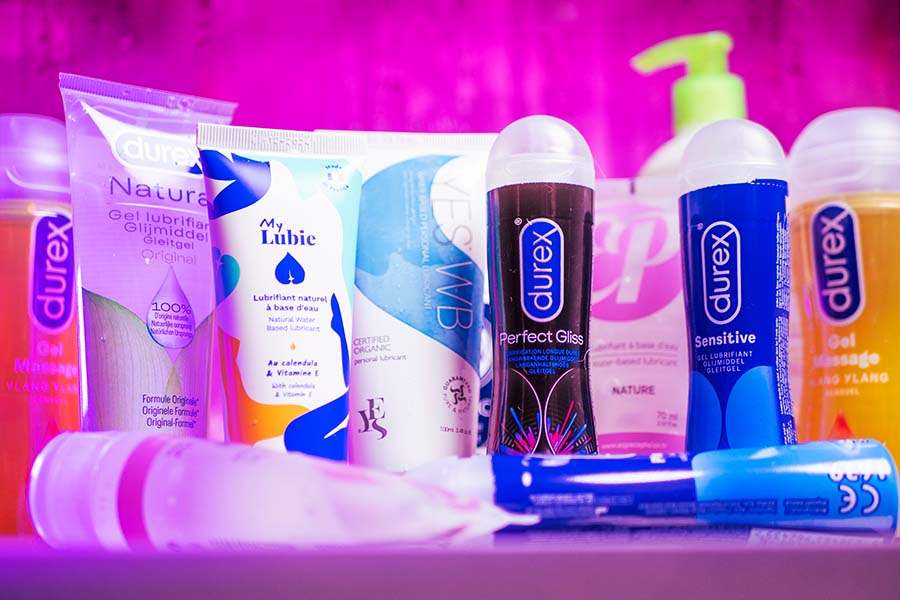 The first thing to know is the difference between the various types of lubricants:
Water-based lubricants: these are the closest to natural lubrication. Versatile, they come in various shapes and textures to best suit your personal needs. They are safe in external and internal applications and are easy to clean. But it is also this last point that is their weakness: they are not very effective for sex in the shower and evaporate rather quickly.
Silicone-based lubricants: these evaporate less and therefore require fewer applications. Unlike water molecules, silicone molecules glide across the surface of the skin without being absorbed, so the sliding sensation is also multiplied. They are highly recommended for anal sex or in the shower. Drawbacks? They can damage your sex toys if they are also made of silicone. They are also more difficult to clean.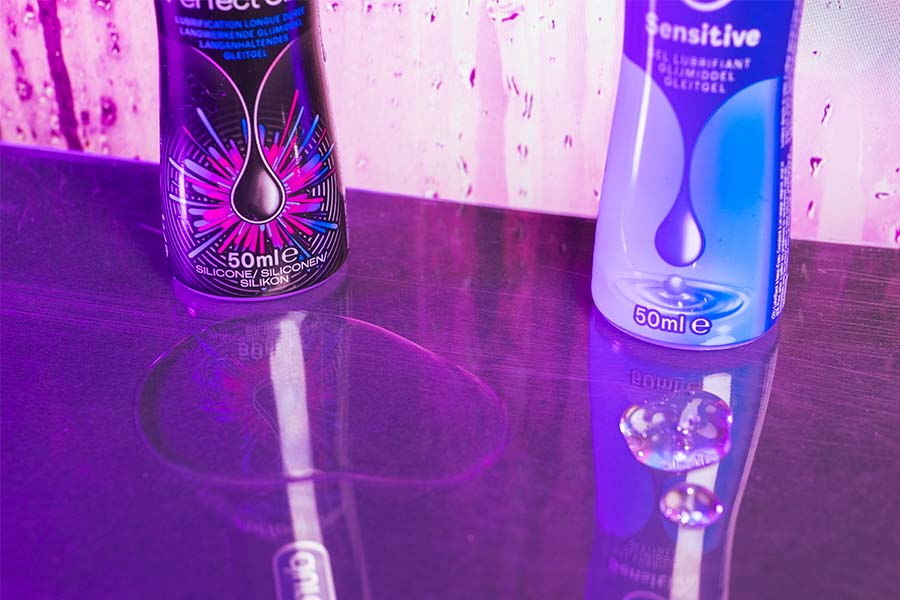 Be aware that many products act as substitute lubricants. However avoid most of them such as saliva (with the possibility of transmitting STDs), petroleum jelly (because of the petroleum it contains, it could damage the condom) or moisturising creams (with a multitude of irritants such as perfumes, parabens, etc.), among others.
It is better to opt for traditional lubricants. But how to choose the right one? To make the right choice, here are a few criteria to consider before buying:
Scented: banana, strawberry, chocolate or even chewing gum… Almost every taste can be found when it comes to lubricants. In most cases, it is a scented rather than a flavoured fragrance, but some combine the two. This can be an advantage, as they give a gourmand dimension to your sex, or simply mask the intimate smells that some find uncomfortable. However, make sure they are sugar-free (they can cause yeast infections!).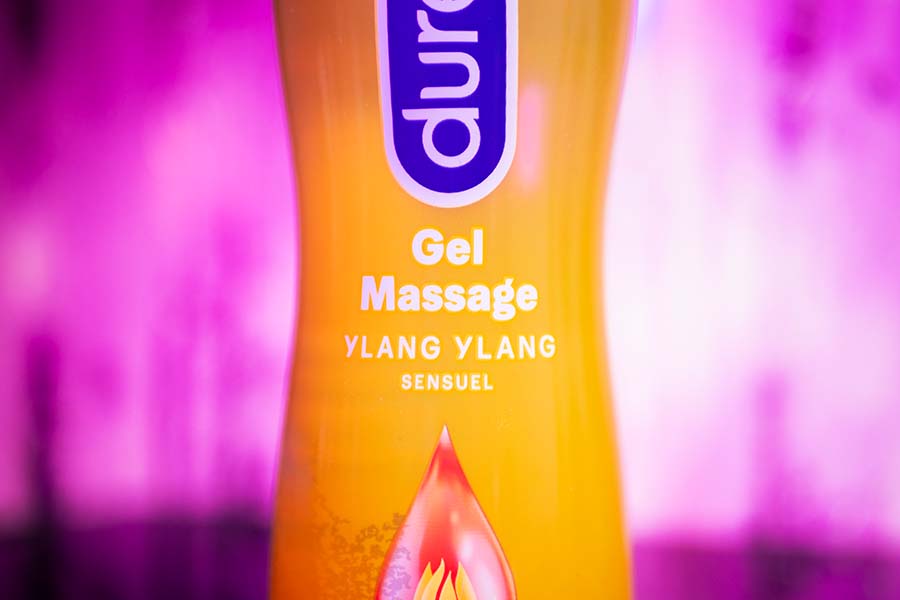 "Warming" or "friction" effect: not all users are sensitive, but some lubricants have warming properties that help intimate arousal by the sensations they produce. It's not always efficient, nor do I think it's necessary, but it may be that bonus that makes your relationship more attractive.
Anaesthetics: lubricants that include them should be banned. They are extremely problematic in the sense that, although they are more comfortable during the act, they can prevent you from experiencing possible wounds or injuries (which hurts more afterwards). Don't forget, pain is the body's way of telling you to stop! And ladies, you don't have to suffer to look good… much less for fun!
Other lubricants we recommend
Pjur Original (£11.66 / 100 ml upon publication): a silicone alternative. If you prefer silicone lubricants, this product is one of the best. It has all the features you'd expect: neutral smell, long-lasting and instant lubrication. However, its texture is a bit greasy and more difficult to clean, and it is available in 30 ml to 1L formats!
Durex Perfect Gliss (£20.53 / 100 ml upon publication): long-lasting lubrication. This silicone-based product is a good choice for sex in the shower, as it does not wash off easily. In our test, we found it lasts longer, which means it requires less application. It is edible, but odourless and neutral tasting. It has a greasier texture, but it glides on very well, which is conducive to anal sex. Compared to the others, we found that it gave off more of a warming effect when we applied it. On the other hand, it is more difficult to clean, can stain fabrics and cannot be used with silicone toys.
Other tested lubricants
Durex Ylang Ylang Sensual (£7.59 / 200 ml upon publication): a good scent, but a mediocre composition. This 2-in-1 water-based product is easy to clean and has a convincing overall composition, although it contains glycerine and is less natural because of its Ylang Ylang extract smell. However, it helps to mask unpleasant odours during sex. The texture glides relatively well on the skin or on a sex toy or silicone condom, but it is a bit sticky.
Durex Play (£8.99 / 100 ml upon publication): another alternative to consider. This water-based, odourless product is completely safe in its composition (with the possible exception of glycerine). It is easy to clean with water, but its lubricating power does not last long in the shower. In our opinion, it glides on perfectly well and does not stick. It can also be applied to a sex toy or a condom and its small size is practical.
Translated by Ramsés El Hajje