Updated on 14 February 2023
After 22 hours of research among 65 irons and the test of 8 of them, we have concluded that the
Tefal Easygliss Eco FV5780C0
stands out the most for its good value for money.
Our choice, Best high-end
Weighing just over 1.3 kg, this is the lightest iron in this selection. It also offers a very good performance/price ratio while including an efficient Eco mode.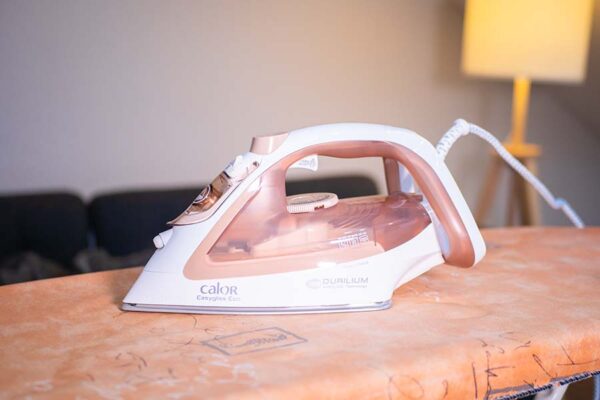 With a steam output ranging from 50 g/min to 240 g/min, this 2800 W Calor proved to be very efficient during our tests. The holes are well spread out on its Durilium Airglide soleplate and provided enough steam to get rid of wrinkles on all the different fabrics (jeans, cotton dresses, t-shirt…). Other great advantages: it heated up very quickly (50 seconds) and has an automatic steam mechanism as well as the anti-drip feature. Moreover, it was convenient to fill thanks to its clearly visible level (270 ml water tank) and stable on its base with good overall ergonomics. The soleplate glided well and did not stick on to clothes, nor damage them. Finally, we only blame the absence of an anti-scale system and that the lamp indicating that the iron is hot is badly placed.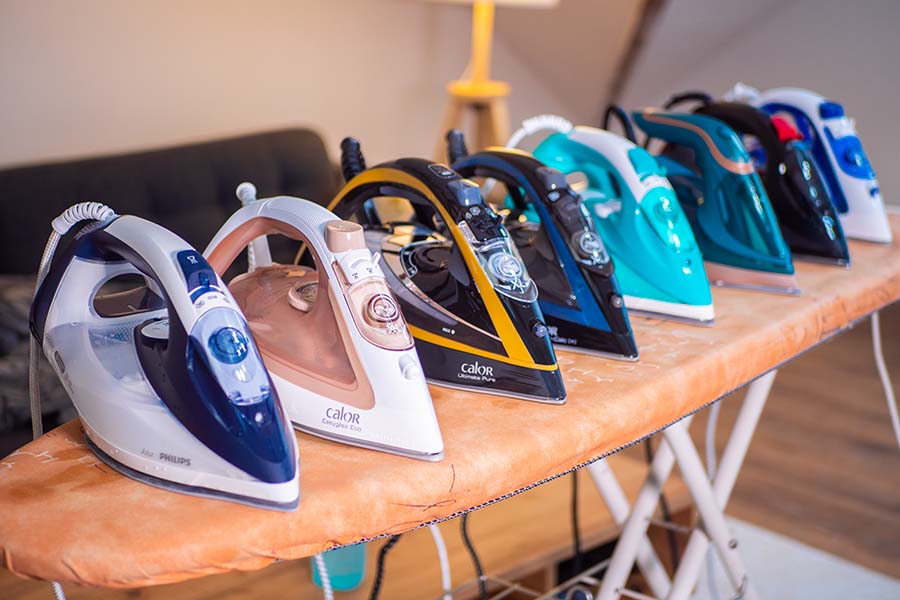 More suitable for occasional ironing, the iron has the advantage of being less expensive than a steam iron.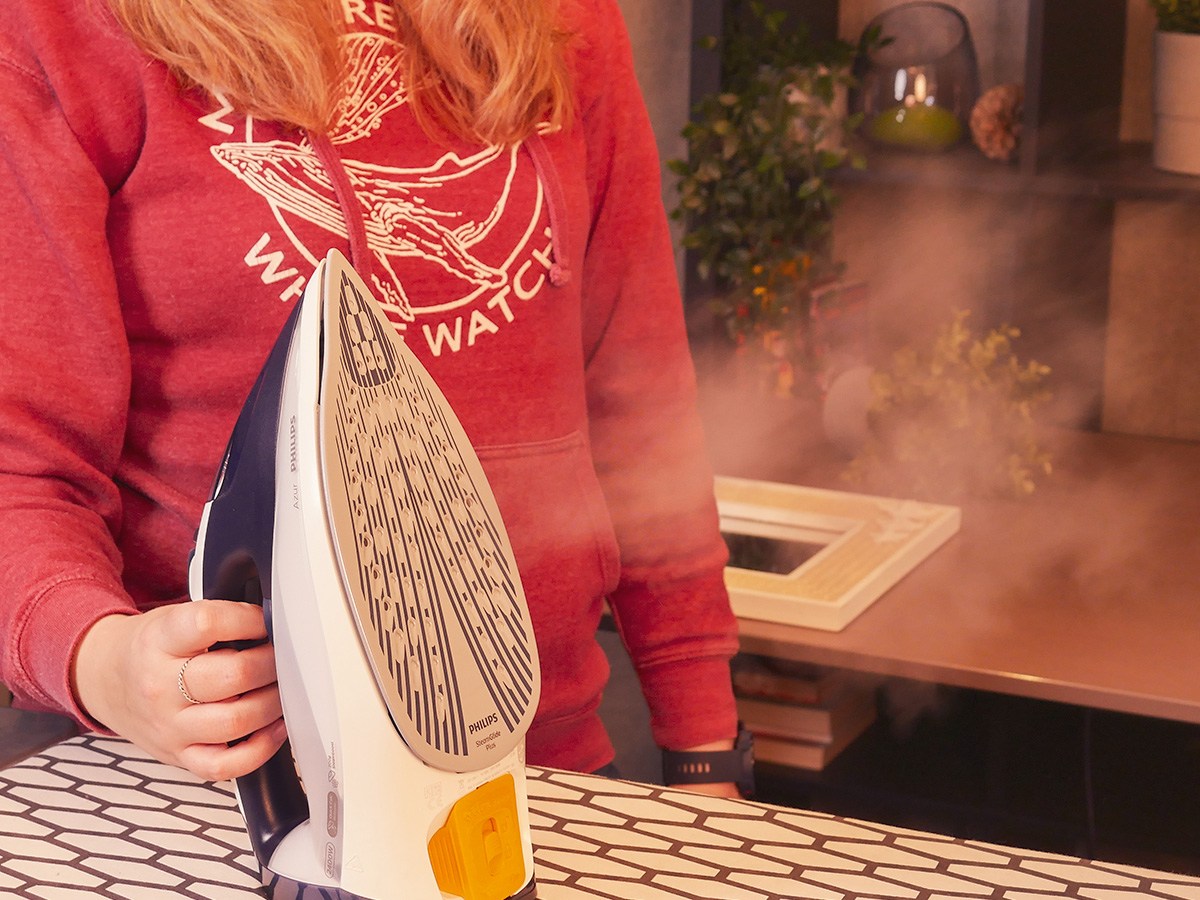 The higher the steam output, the more efficient your iron will be.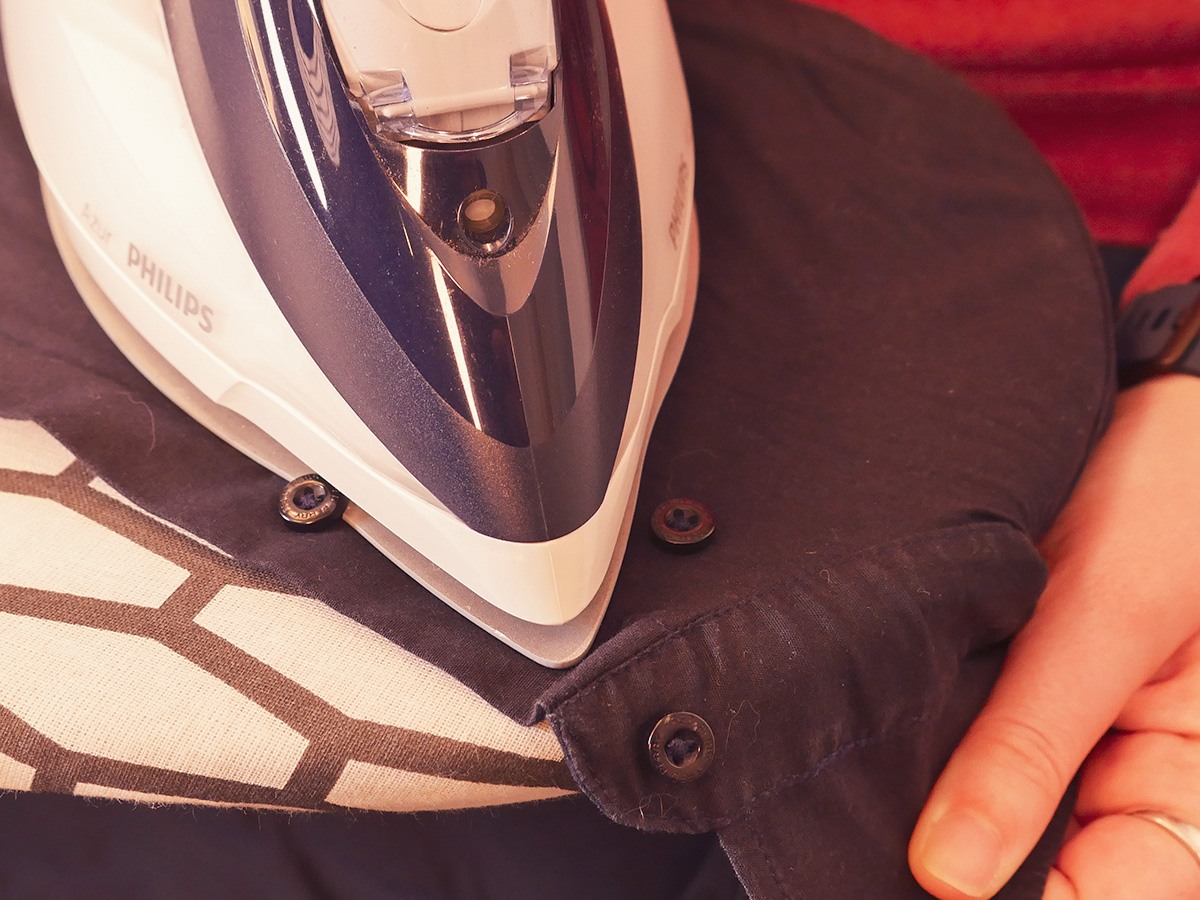 A pointed soleplate slips more easily between the buttons of a shirt.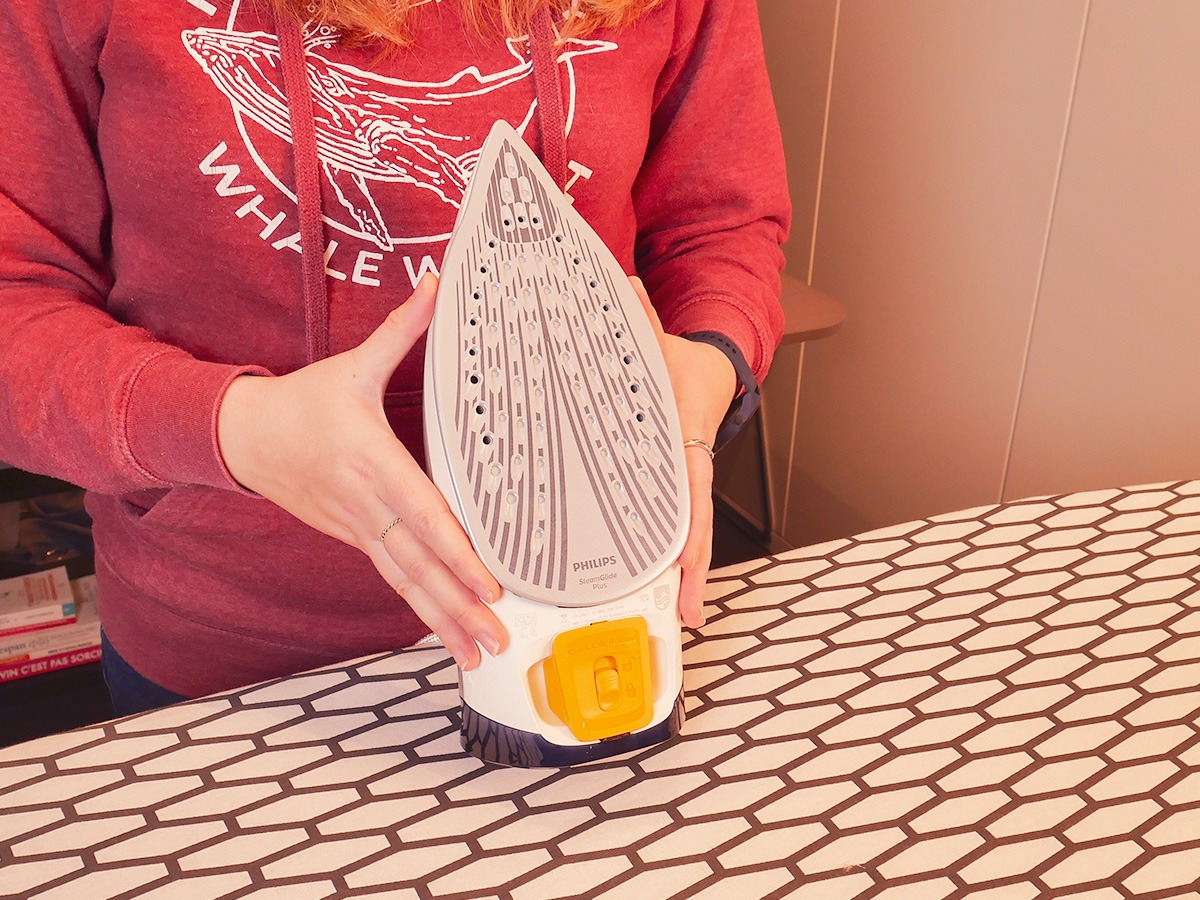 Aluminium, stainless steel, durilium or ceramic... The material of the soleplate is important.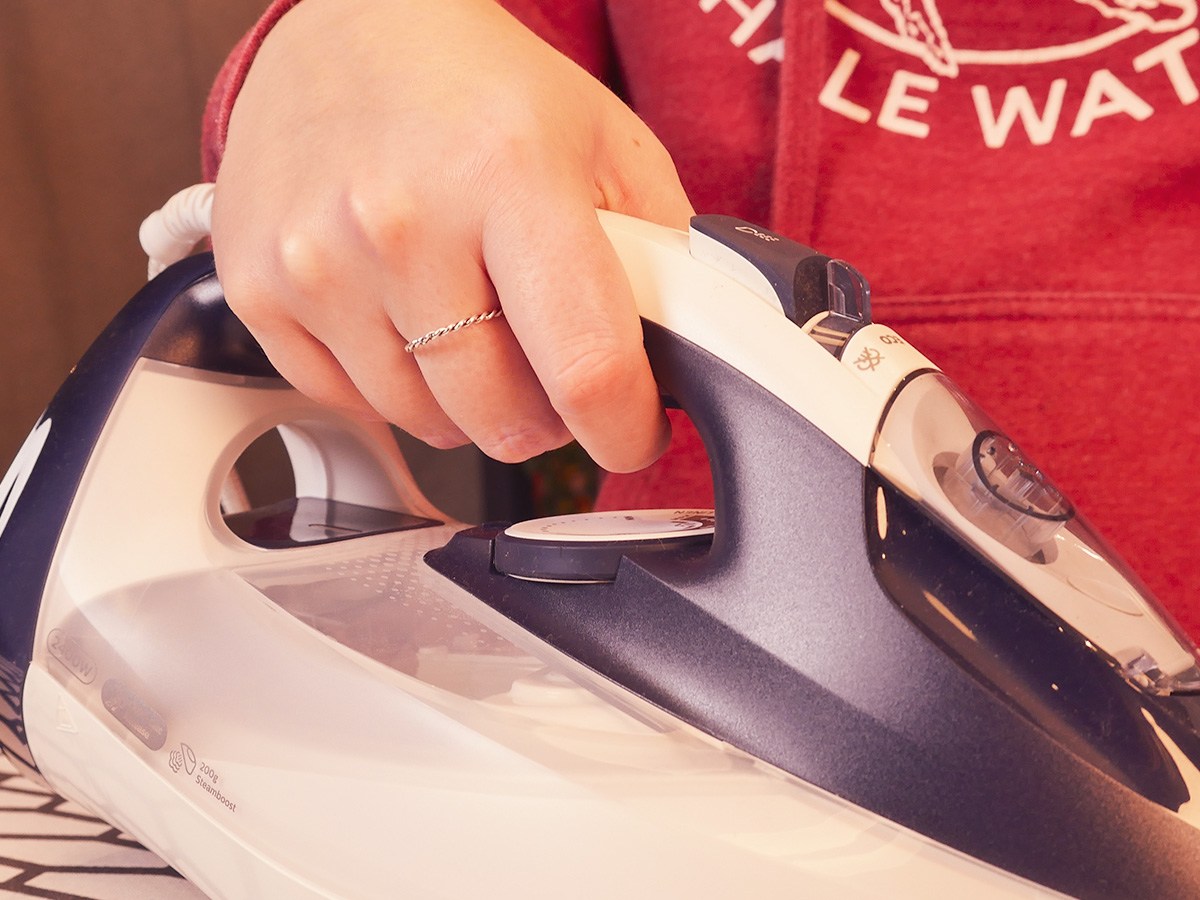 The handling and weight of the device should be as comfortable as possible.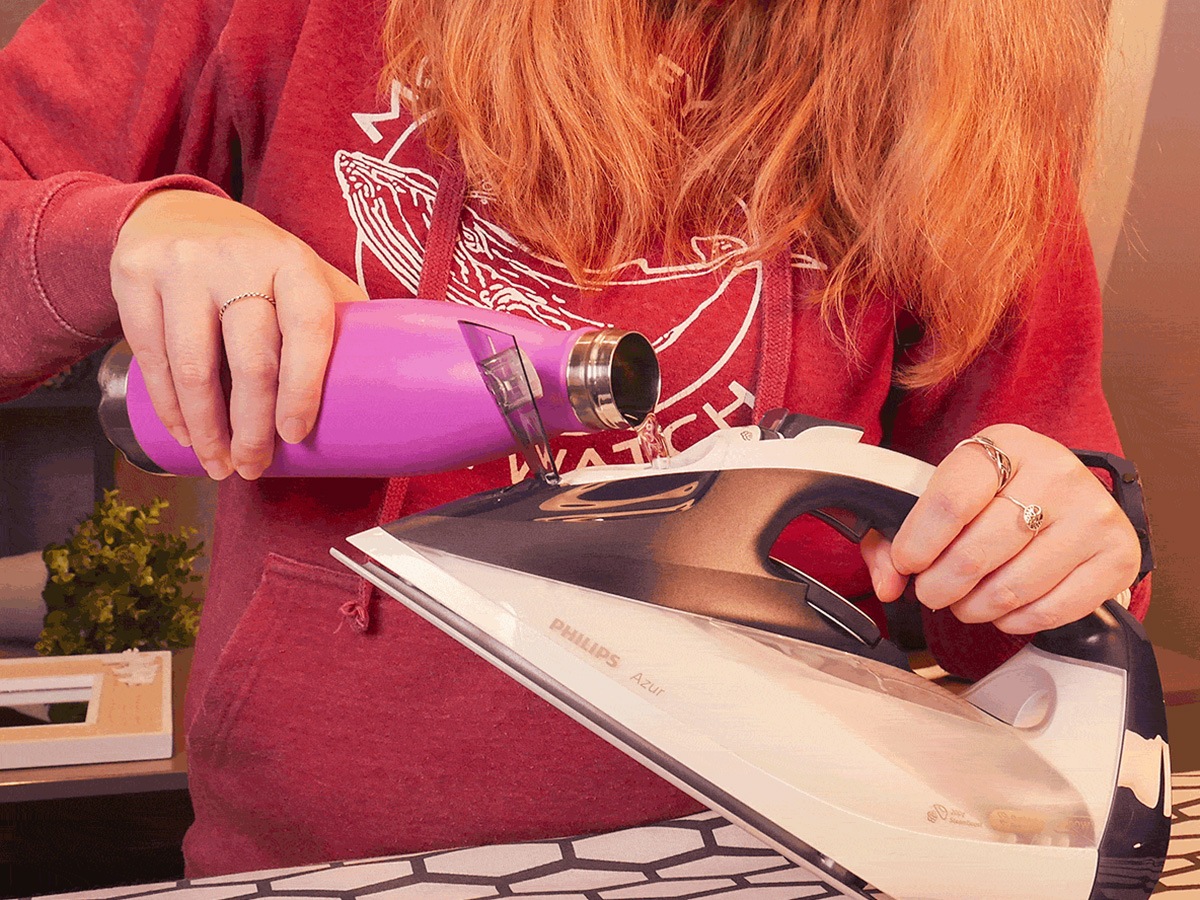 Besides the size, the ease of filling the tank is also important.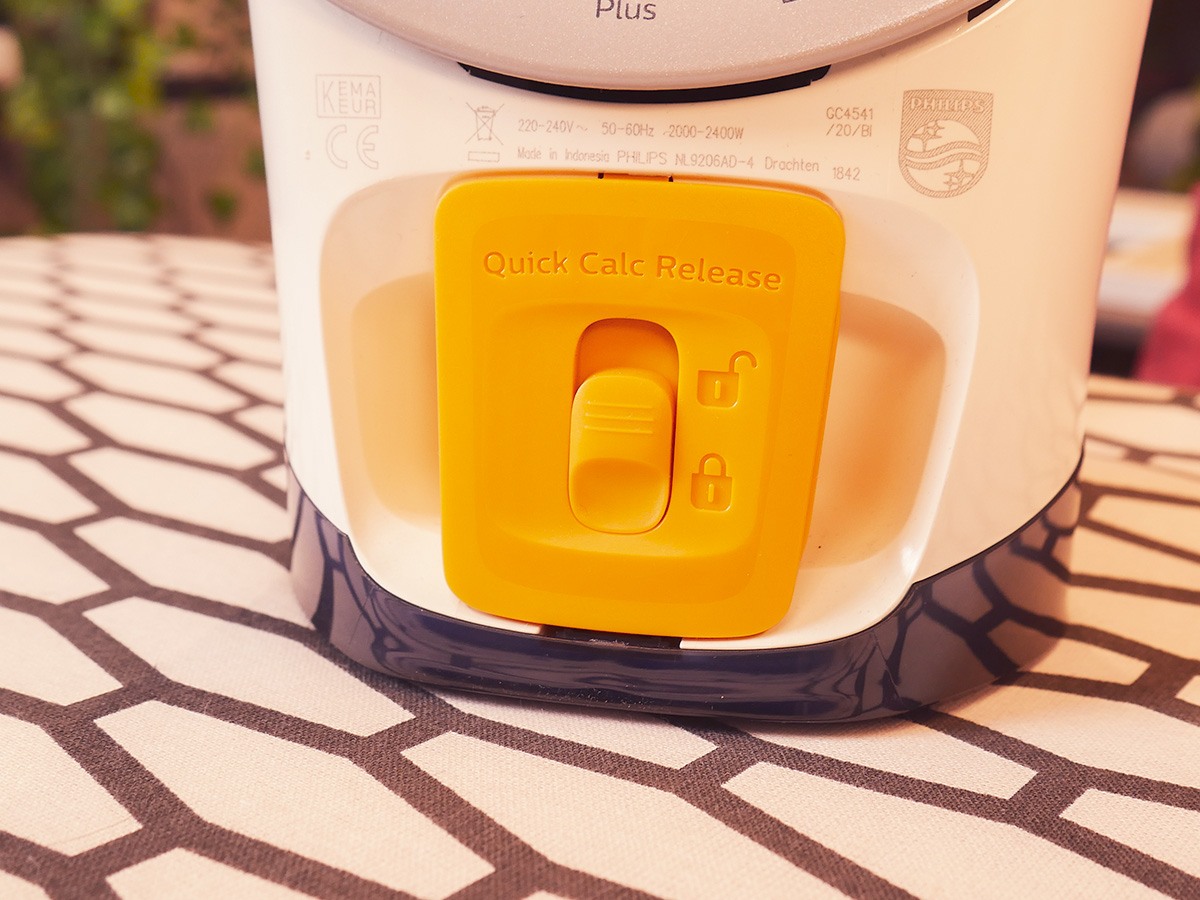 Scale can ruin an iron in less than a year: choose a device that is easy to descale.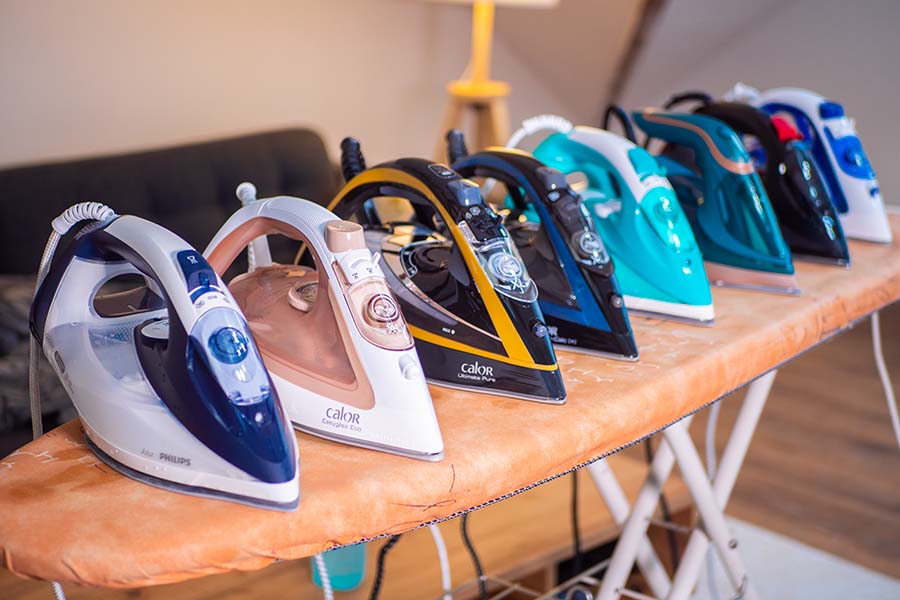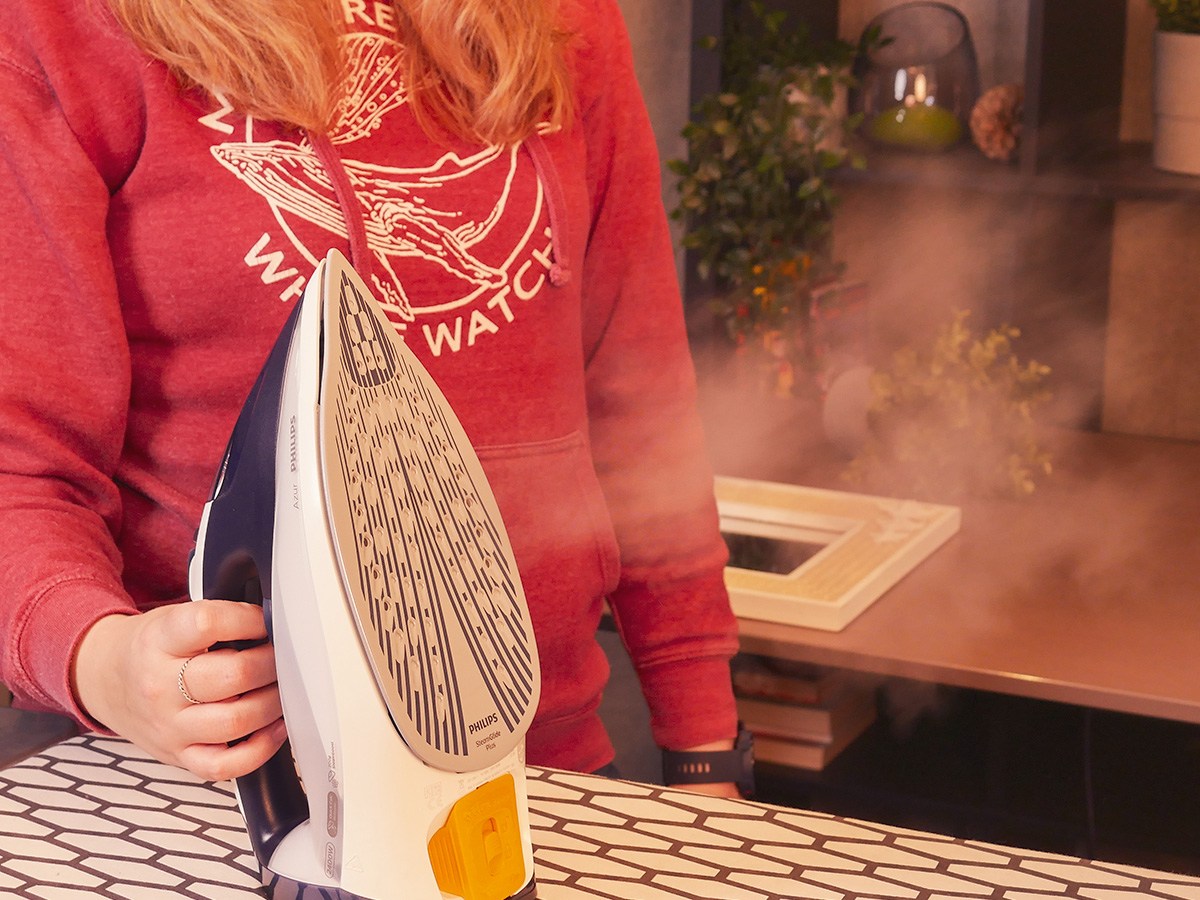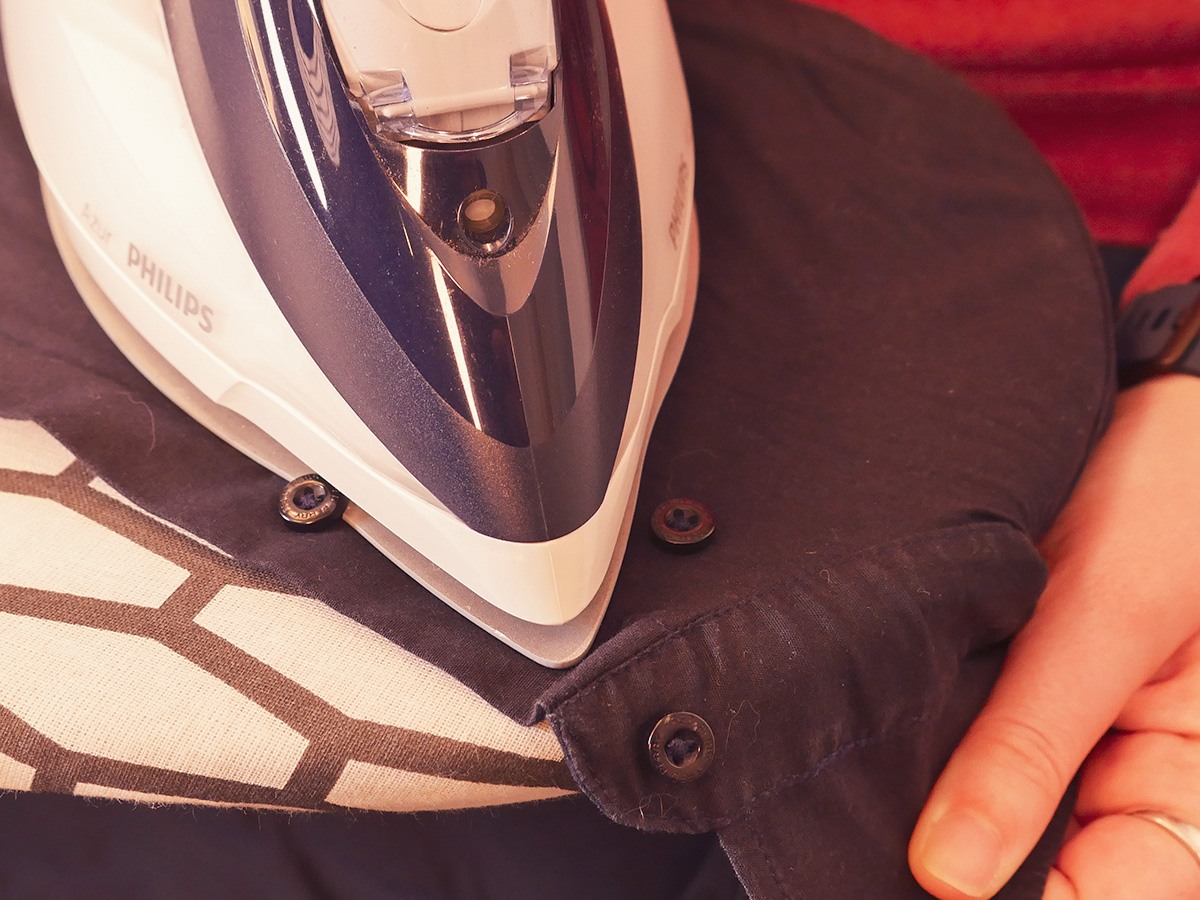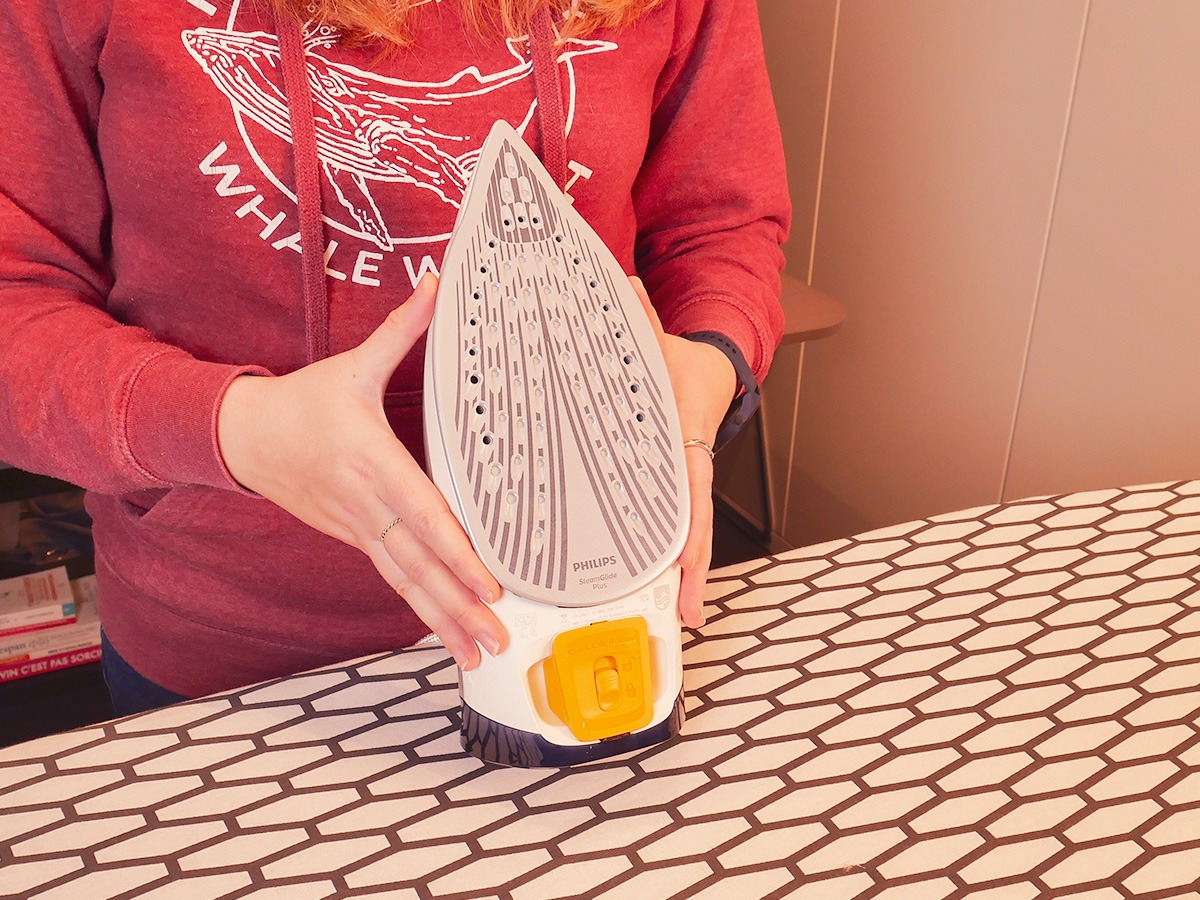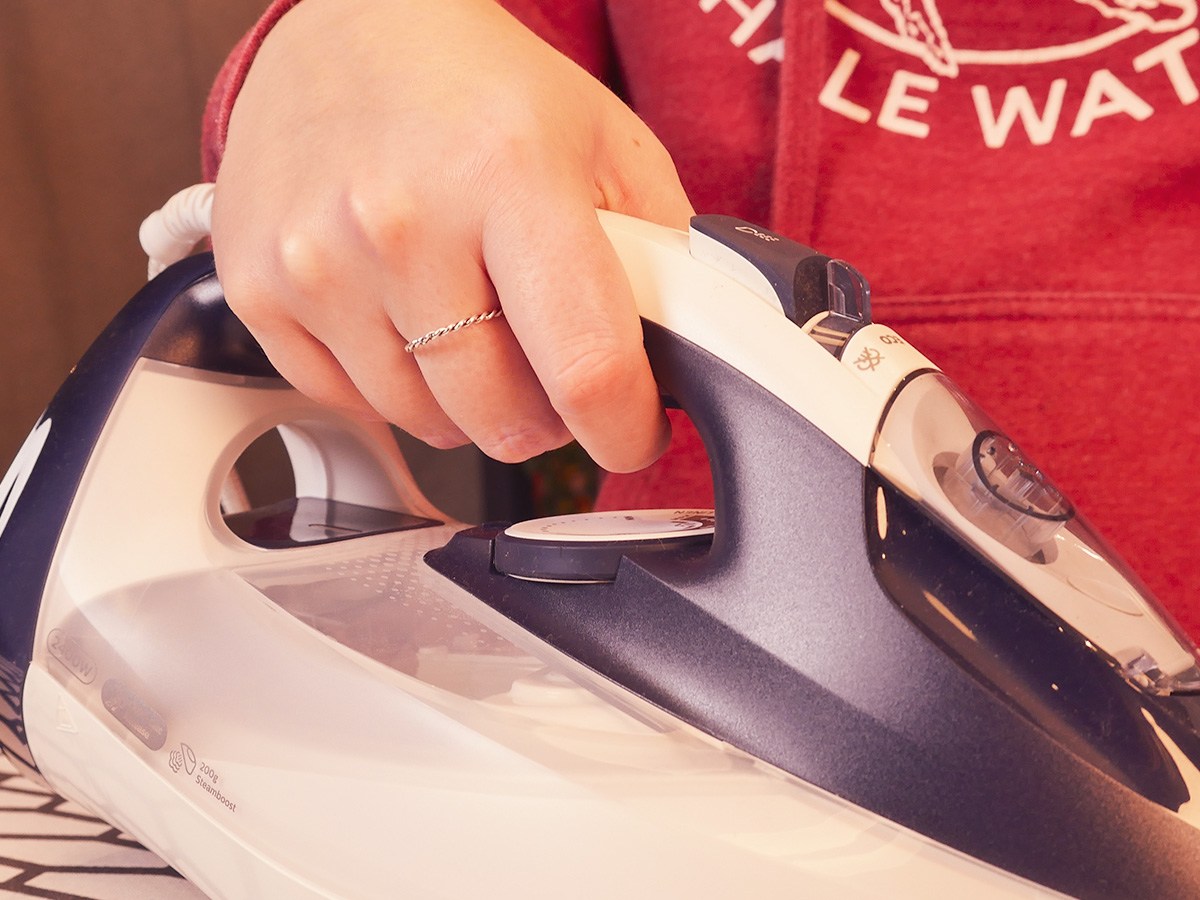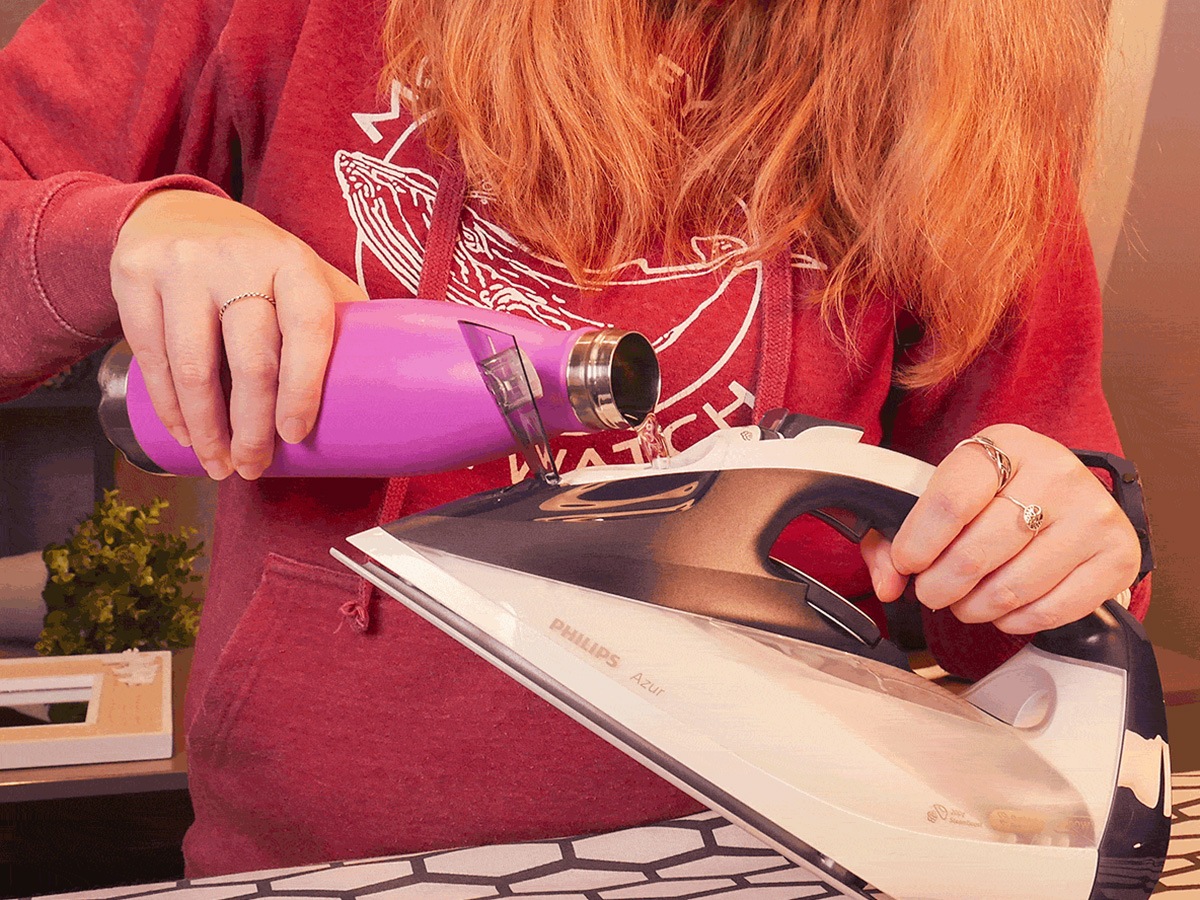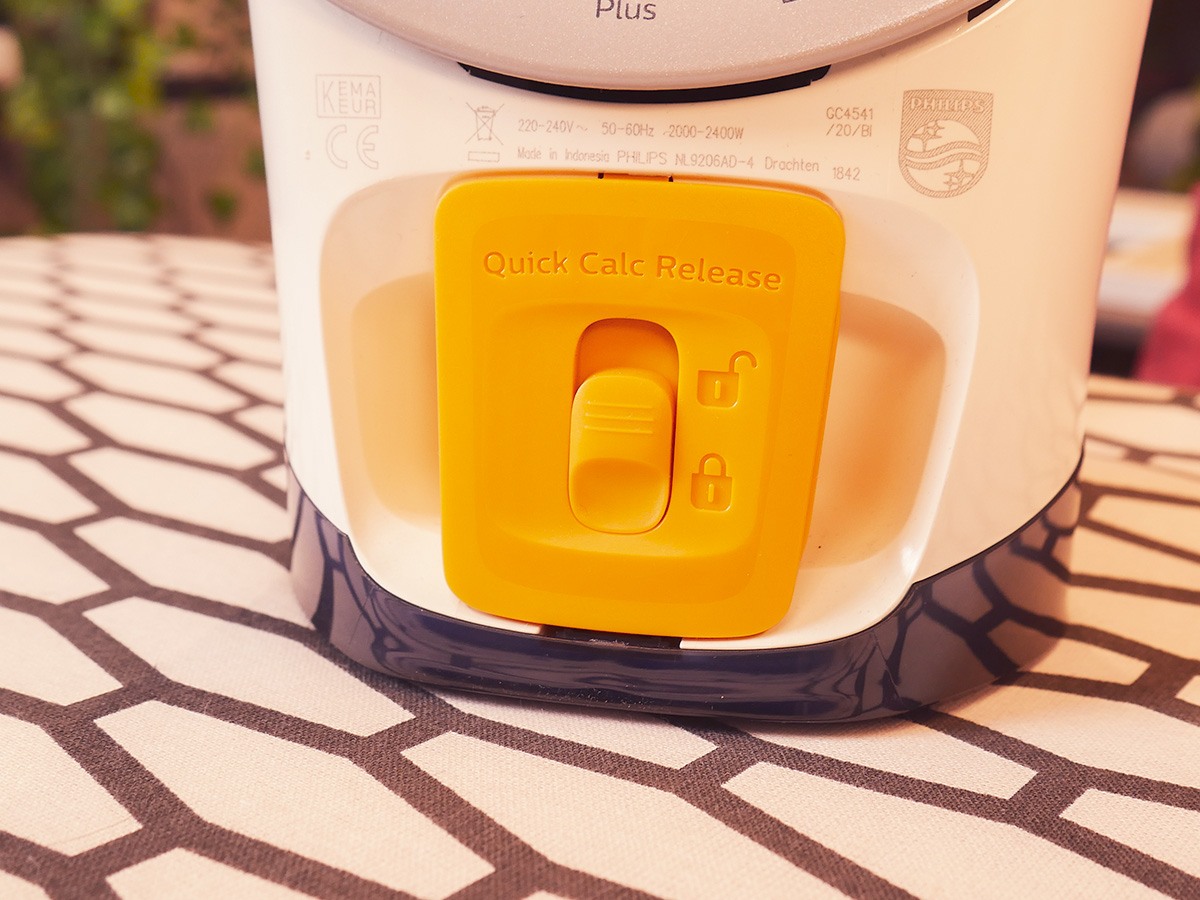 Best budget
This model is a good solution for a more occasional use or not requiring too much power. It is ideal for those who only iron some of their clothes and fold the rest.
This heavier model (1,6 kg) comes with a slightly larger capacity (300 ml) and a quick anti-scale cleaning system (Quick Calc Release). There is also an Eco mode and the classic anti-drip feature. During our tests, however, it was a little less effective than the Calor Easygliss Eco because of its slightly lower steam output (45 g/min continuous and 200 g/min with the steam-pressing effect). As a result, there were still a few wrinkles on our shirts and the lowest temperature was not completely adequate for some of the thicker t-shirt fabrics. However, our jeans did not suffer from this problem. Finally, as with the others, the soleplate glided well on all types of fabrics without sticking on them. Note that the GC4541/20 version is similar, but with a smaller water tank.
Best high-end
This iron is fully automatic and has no settings. It detects the material of the piece of clothing and adjusts the temperature directly. It also offers the highest continuous output of this selection.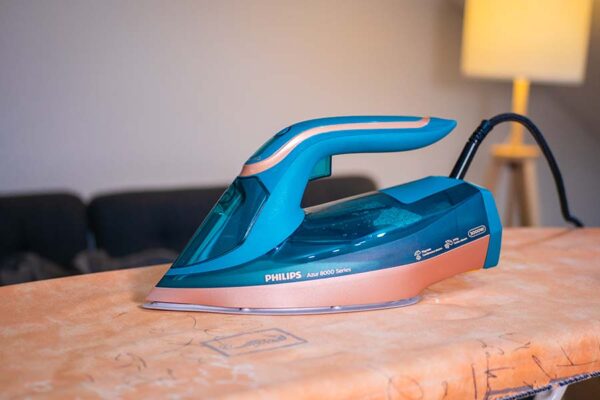 During our tests, we found the automatic function of this Philips iron very useful. It was able to detect and adapt the temperature for each piece of clothing being ironed (cotton t-shirts, denim trousers, thick and light shirts, etc.) without damaging them. The soleplate glided smoothly on all types of fabric and the steam holes are well spread. Thanks to its continuous steam output of 70 g/min (240 g/min max), we managed to get rid of all the wrinkles on our clothes. However, we did find two major flaws: its tank is dark, which made it difficult to fill it without overflowing and its rotary cable constantly rubbed on the garment we were ironing. Finally, it took longer to heat up than the other models, although it was still acceptable (2 minutes).
Mid-range alternative
Effective on all fabrics, this model comes with some convenient features such as an anti-scale system and an Eco mode. Ergonomic, it heats up quickly and has a large 300 ml water tank.
Very similar to the Philips Azur 7000 Series GC4537/70, this model is a little more efficient than the latter with a higher continuous steam output (50 g/min) and a steam-pressing functionality rising to 250 g/min. It also has an Eco mode, a wheel for choosing the fabric to be ironed and the Quick Calc Release (for easy descaling). When used, we found it to be a little more efficient than its little brother, especially for shirts. Its SteamGlide Advanced soleplate glided well on the various fabrics without damaging them. However, as with the Azur 8000 Series DST8030/70, its dark water tank made it difficult to fill it without overflowing… Finally, its fixed cable did not cause as many problems.
Our selection
200+ Comparisons

2000+ Products Tested

100% Impartial
Why trust us ?
Selectos compares and tests hundreds of products to help you buy better. We sometimes receive a commission when you buy through our links, which helps fund our work. Learn more
How did we do the testing?
To test the irons, we first paid attention to their characteristics (power, water tank capacity, type of soleplate, functionalities, presence of a cleaning system, etc.). Then, we filled each of them to the maximum to check the practicality of accessing the water tank, but also whether the maximum level was visible. 
After that, we timed their heating time (with the highest temperature and a full water tank). Finally, we used them on different types of fabrics (shirts, jeans, t-shirts, cotton…) to see how effective they were, how well the soleplate glided and whether nothing abnormal occurred (sticking on clothes, damaged garment, burnt soleplate…).
How to choose your iron?
When you know that all irons do basically the same thing, it is quite surprising that there are so many models. From the most basic to the most complete, it is not easy to know which one to choose, and yet there are details that you should pay attention to.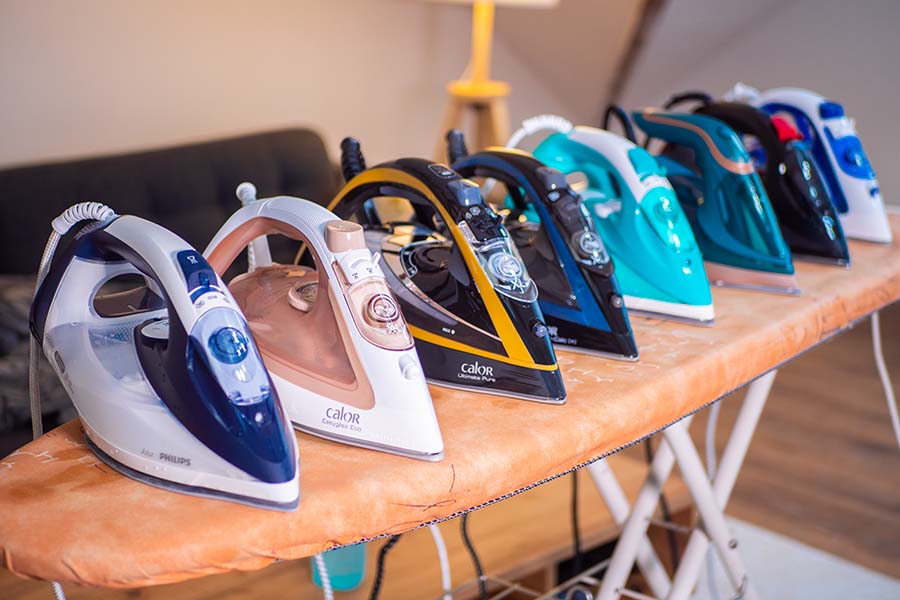 To make your choice, we suggest you to take these criteria into account: 
Power: the number of watts mentioned influences the speed of your iron. The higher the steam output, the more efficient your iron will be. If you want a model that can remove stubborn wrinkles from all fabrics, even larger ones, it is recommended to choose an iron with a continuous steam output of at least 50 g/minute.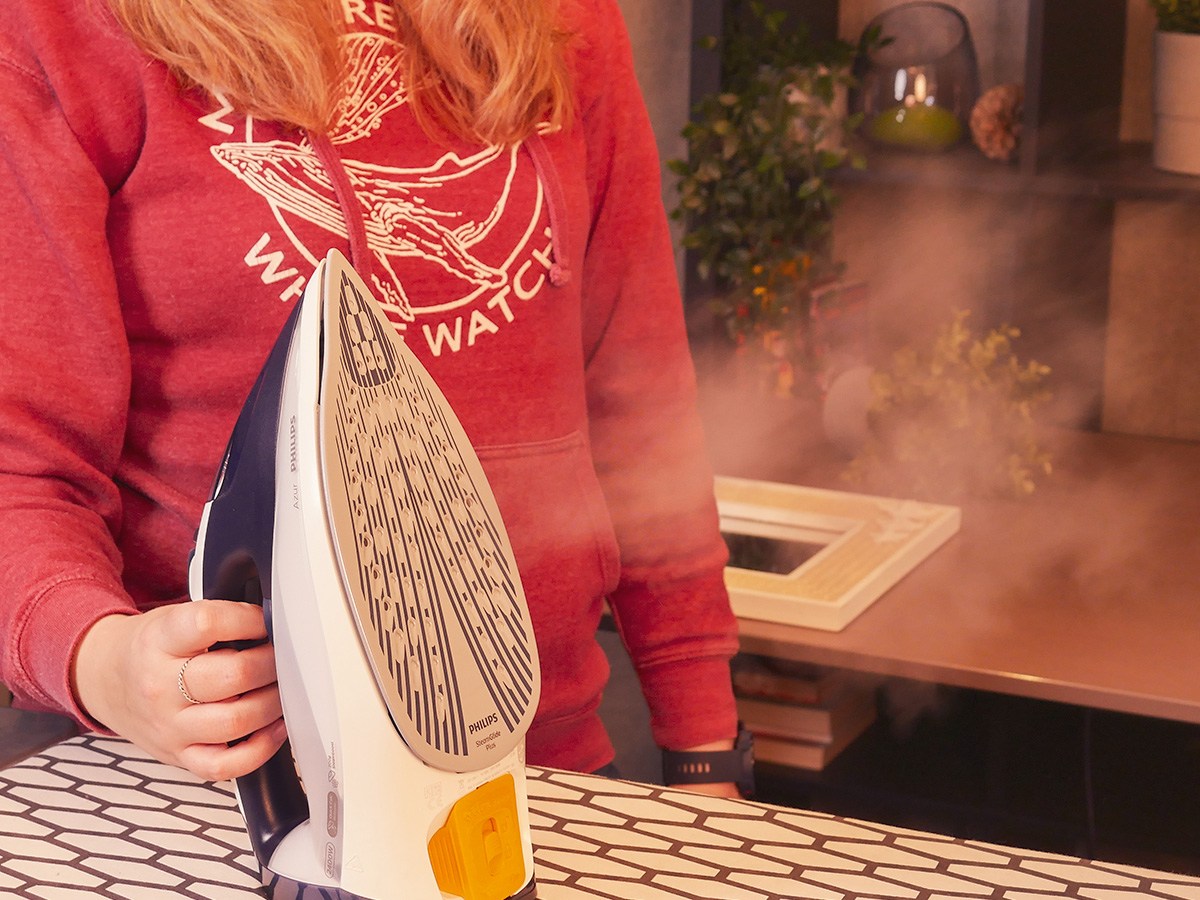 The shape of the soleplate: classic irons have always been shaped like a knife blade, which has proven itself. But a good iron nowadays has a much sharper shape at the end, with a sort of protuberance.  This allows it to slip between the buttons of a shirt. The rest of the body should ideally be as wide as possible so that you can alternate between large areas of fabric and small details.

The material of the soleplate: 

you have four options (ranked in order of durability and quality): 

aluminium 

(light but fragile, attracts scale, not expensive), 

stainless steel 

(good heat distribution but glides less easily), 

durilium 

(the best mid-range option) and 

ceramic 

(absolutely ideal on every aspect but expensive). This choice is not as insignificant as it seems, because it affects heat distribution. Poorly distributed heat can damage your clothes and/or waste your time.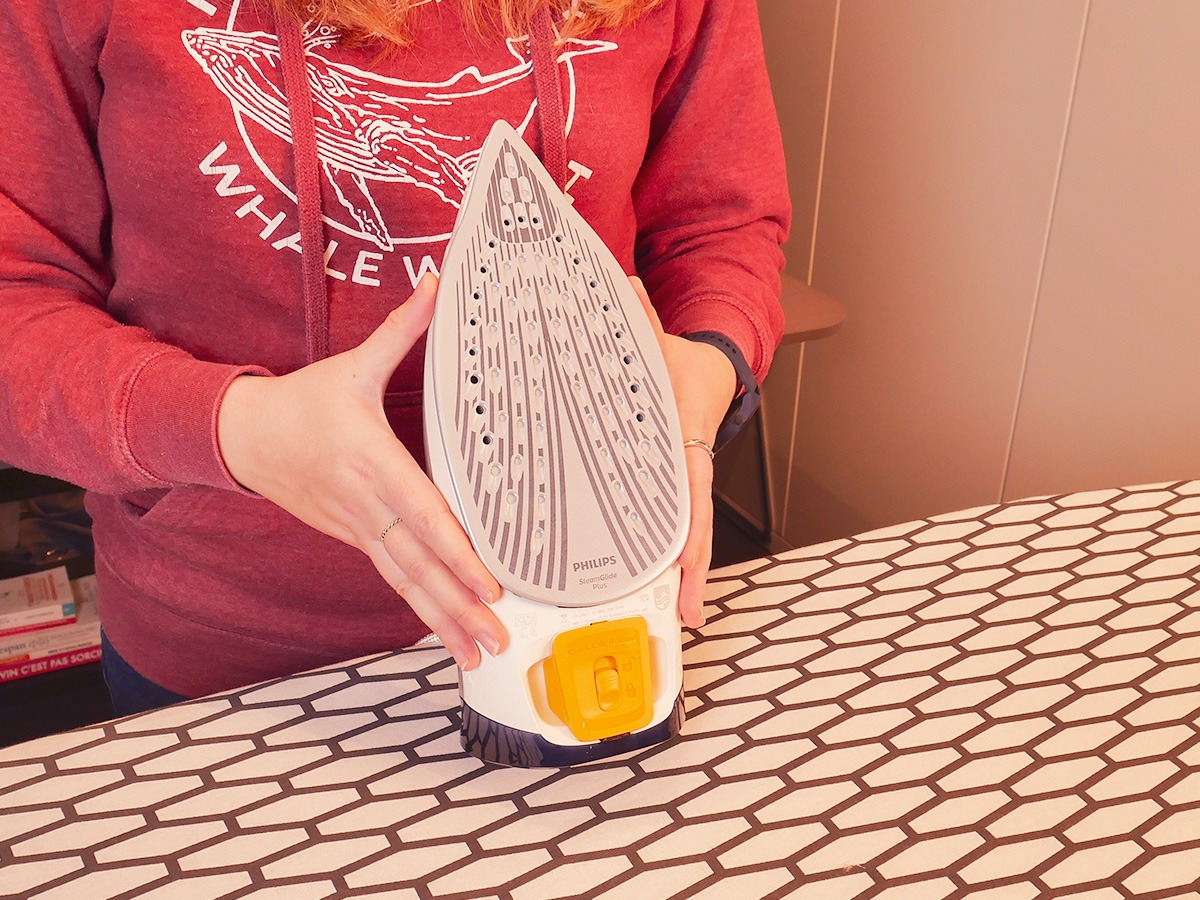 Ergonomics: many users complain about the fatigue caused by an iron that is too heavy. However, the weight also ensures a good handling and helps ironing as long as it does not exceed 2 kg. It is important to bear in mind that the weight will increase once the device is full. The length of the cable is also important, as it determines your range of action.
The water tank: besides its size, the ease of filling the water tank is also important. Ideally, the hole should be large enough to pour water directly from the tap without spilling. Chances are you will have to fill it at least once in the middle of your ironing session.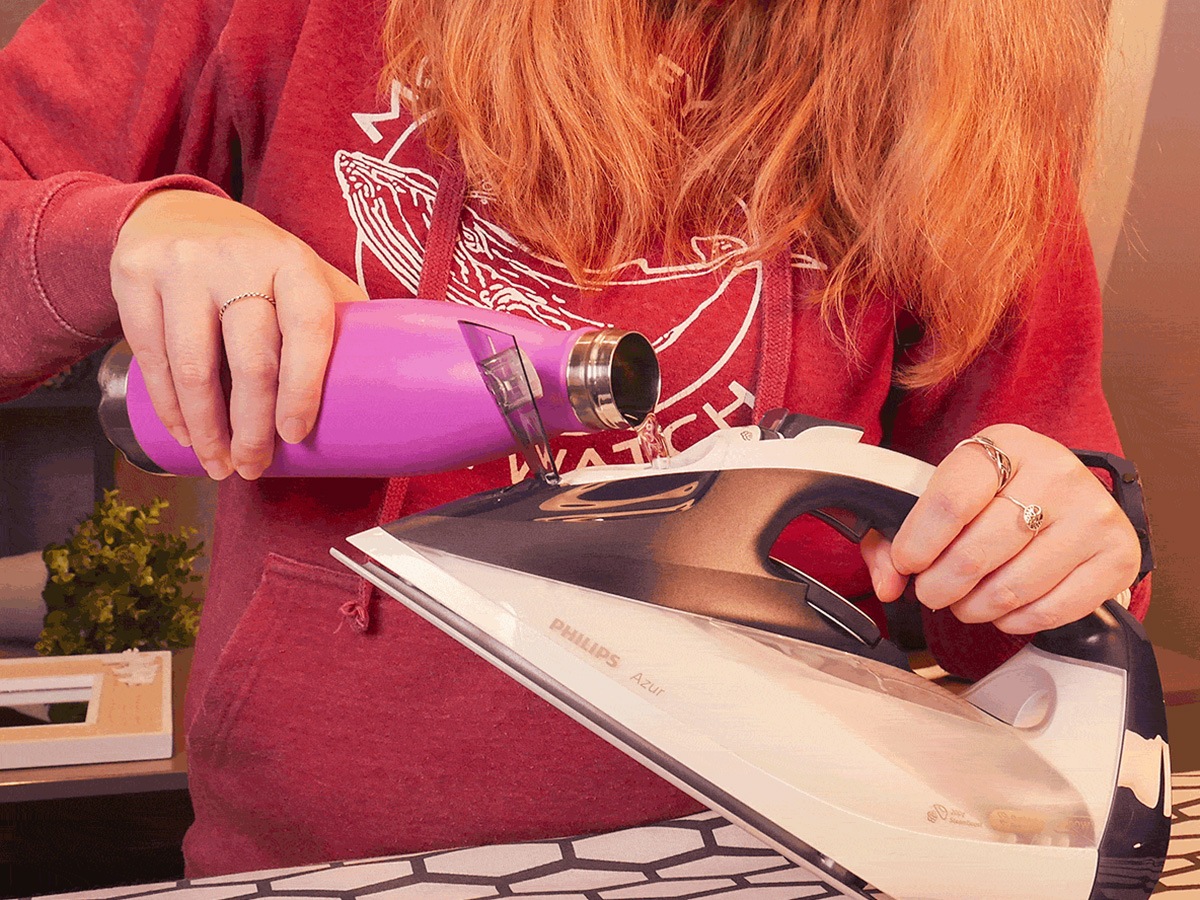 Maintenance: knowing that scale can ruin a bad iron in less than a year, a model that does not have an effective anti-scale system will ultimately cost you more than a well-equipped iron. Choose a device that makes descaling easier so that you do not have to spend almost as much time descaling as ironing.
Other functionalities: as far as safety is concerned, the automatic shutdown when it is upright and inactive for some time is the best solution.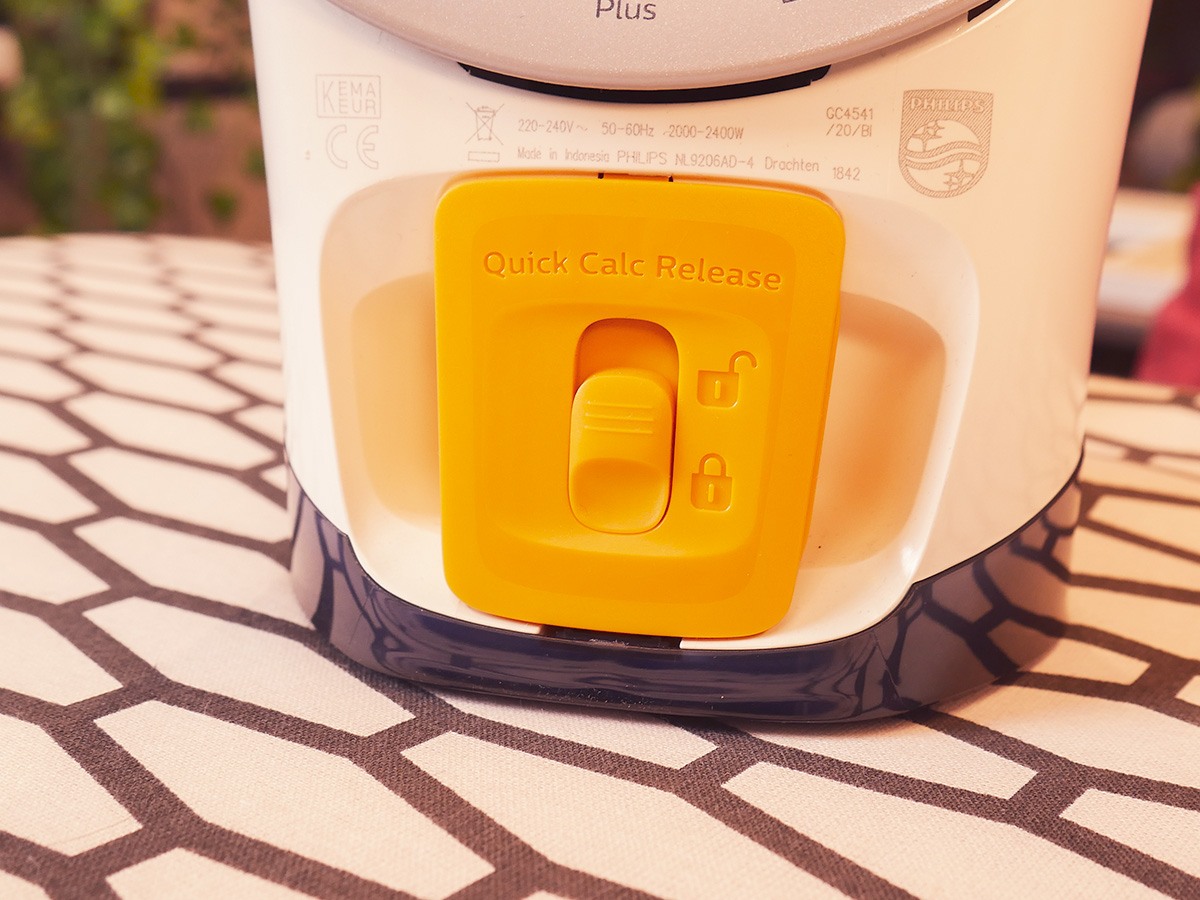 Other iron we recommend 
Calor Easygliss Plus FV5715C0 (£60.62 when published): our second budget choice. A little more efficient than the Philips Azur GC4537/70, we did however leave it out of the main selection, as it leaked when we tried to put in horizontally during our tests. Moreover, it produced a lot a steam when it heated up (a fairly quick process of about 1 minute 10). Nevertheless, we must admit that it was a little more efficient at smoothing out the wrinkles of shirts. Finally, its ergonomics are very good with a weight limited to about 1.3 kg.
Other irons we tested
Calor Turbo Pro Anti Calc FV5695C0 (£117.76 when published): although effective, this model disappointed us above all because of its poor anti-drip feature and its dark water tank that makes it difficult to see how full it can be. Moreover, the brand no longer manufactures it and it tends to disappear from the market.
Calor Ultimate Pure FV9839C0 (£159.99 when published): for this price, we were quite disappointed by the performance of the anti-drip system of this model. Some of our clothes were even soaked… Moreover, the light indicating the heating is much too low in our opinion, which is not practical (recurrent at Calor).
Translated by Laura Wautier