Updated on 15 March 2023
After 5 hours of research, analysing 21 products and testing 4 of them, we have determined that the most interesting HDMI switch at the moment is the
Gana Bi-Direction Switch
.
Our choice, Best budget
This bi-directional switch is an excellent solution for those looking for a model that is suitable for 4K 3D and has extensive compatibility.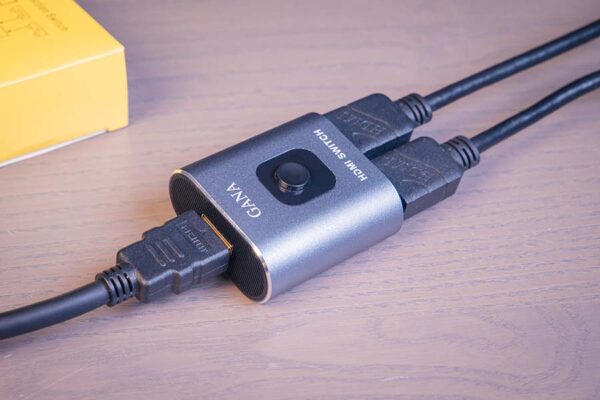 This bi-directional switch is, in our opinion and that of many buyers, an excellent solution for those looking to equip themselves while on a budget. It allows you to connect 3 devices to each other, whether it is 2 sources for one output or the other way around. It also supports 4K 3D at 30 fps, which makes it interesting for most devices on the market. During our test, it proved to be sufficiently responsive. The assembly convinced us, even if the feel of the selector button is a bit cheap. The housing itself was easily integrated into our test setup. Please note that it is necessary to invest in an HDMI cable, as no accessory is included in the package.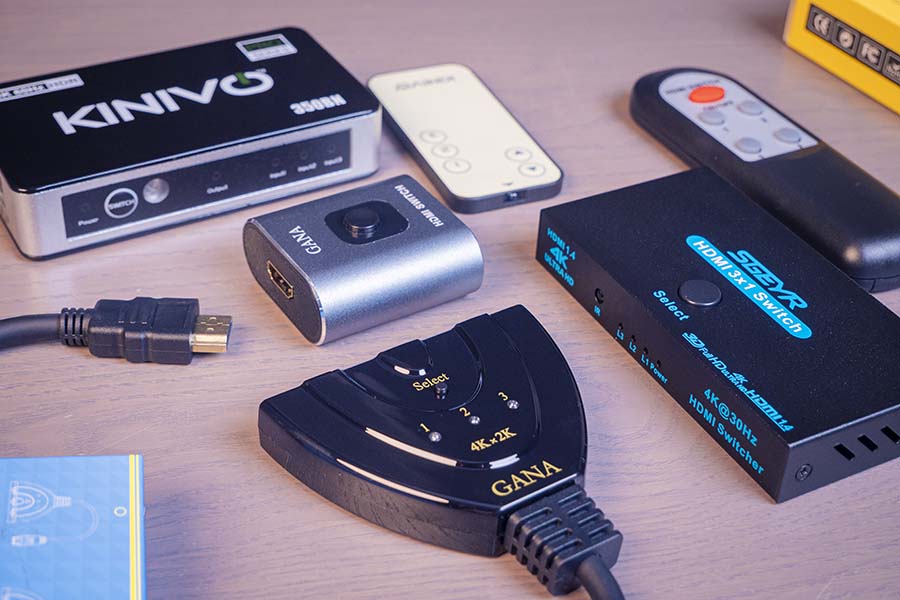 Some criteria are essential to analyse when looking for the right HDMI switch.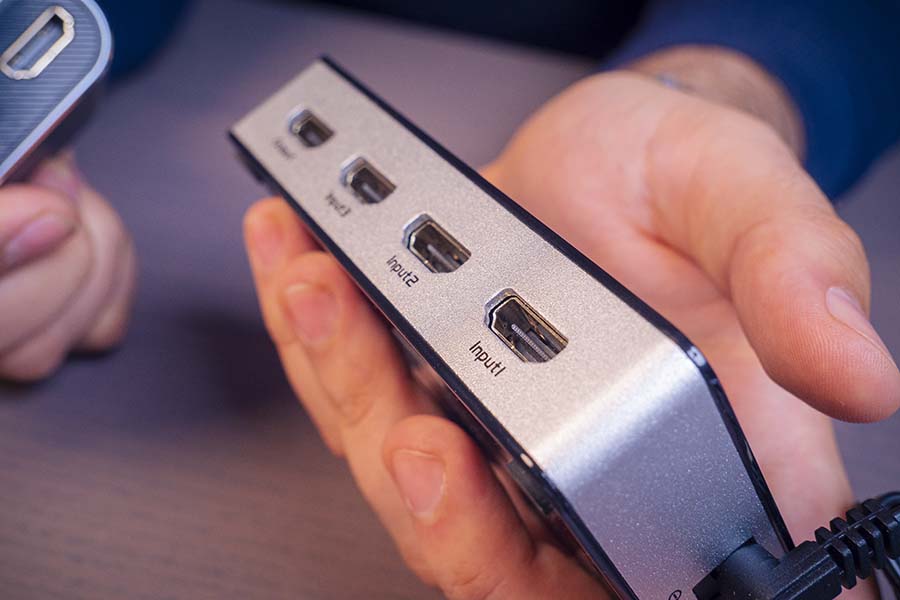 Check the number of ports available and the possibilities they offer.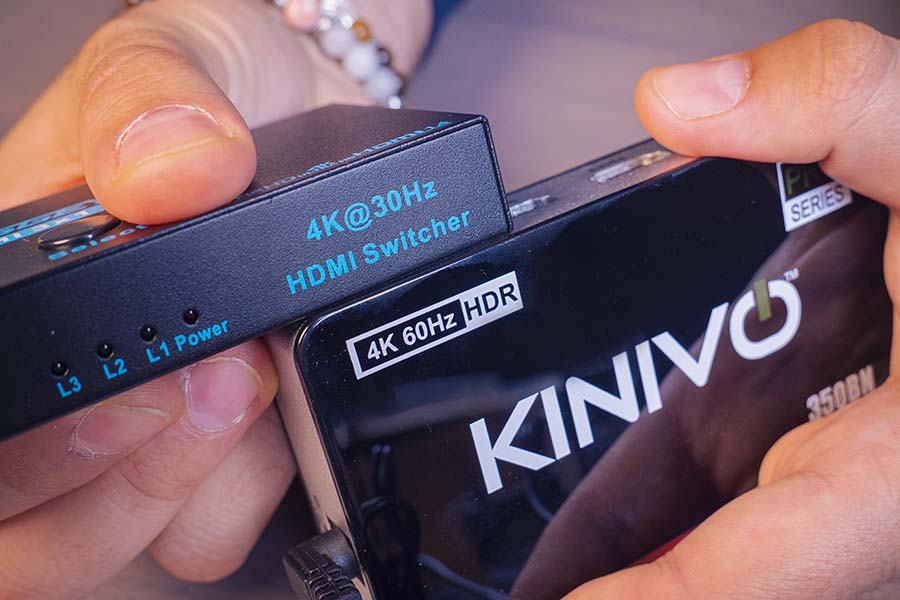 The majority of models are FHD compatible and accept more and more 4K 30 Hz.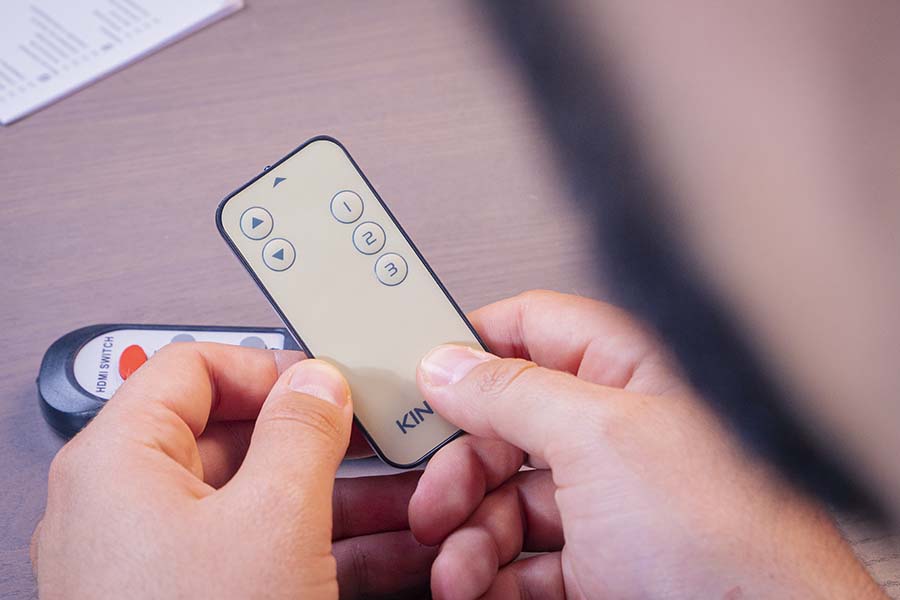 A remote control can be an interesting asset for your future HDMI switch.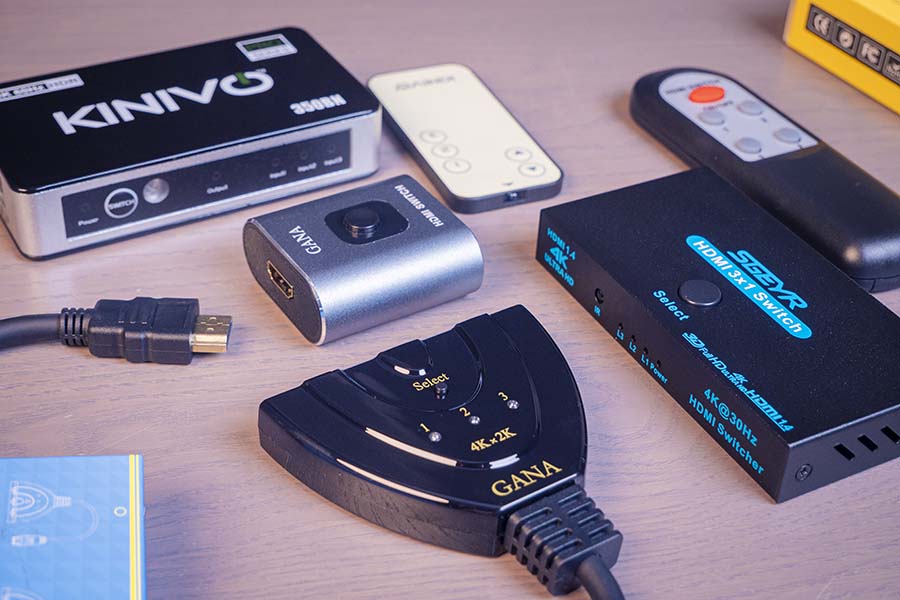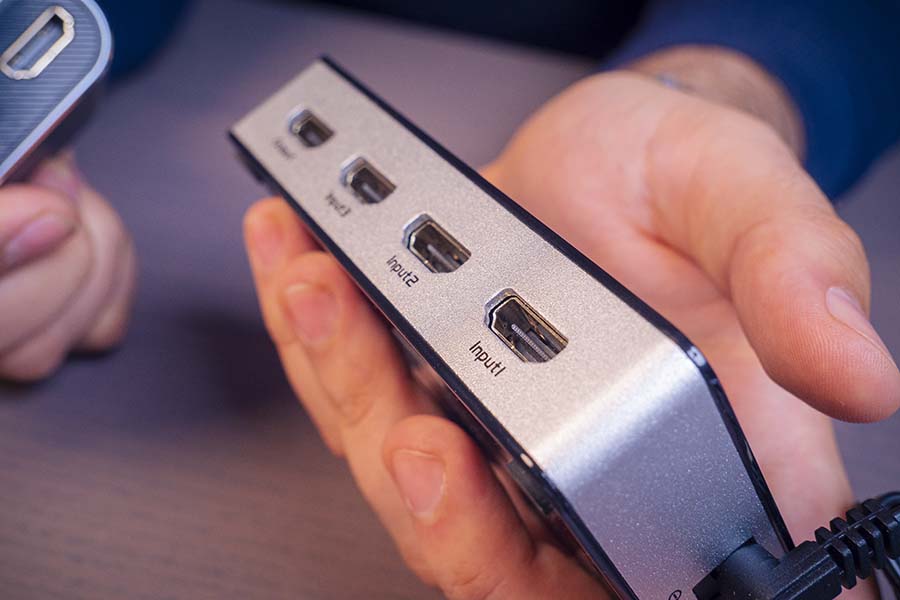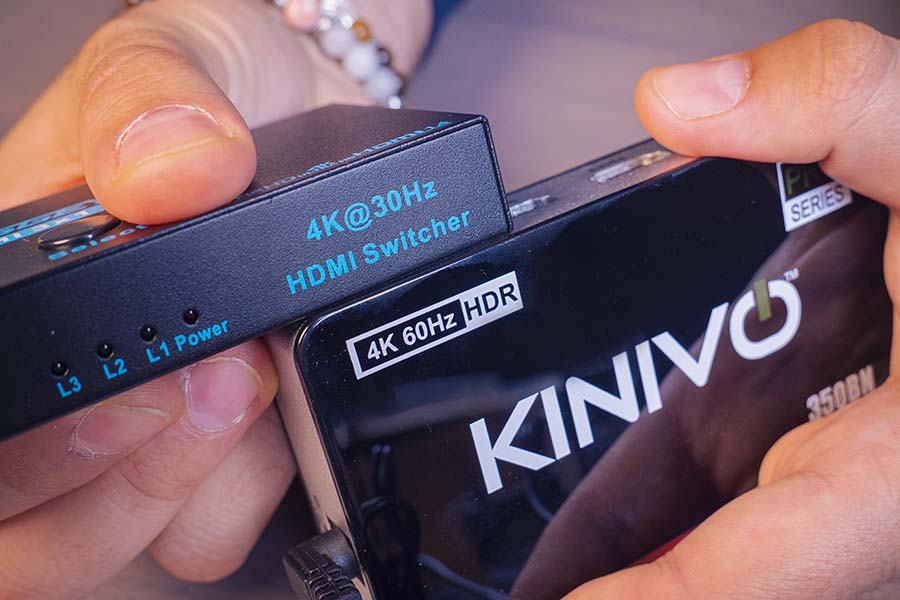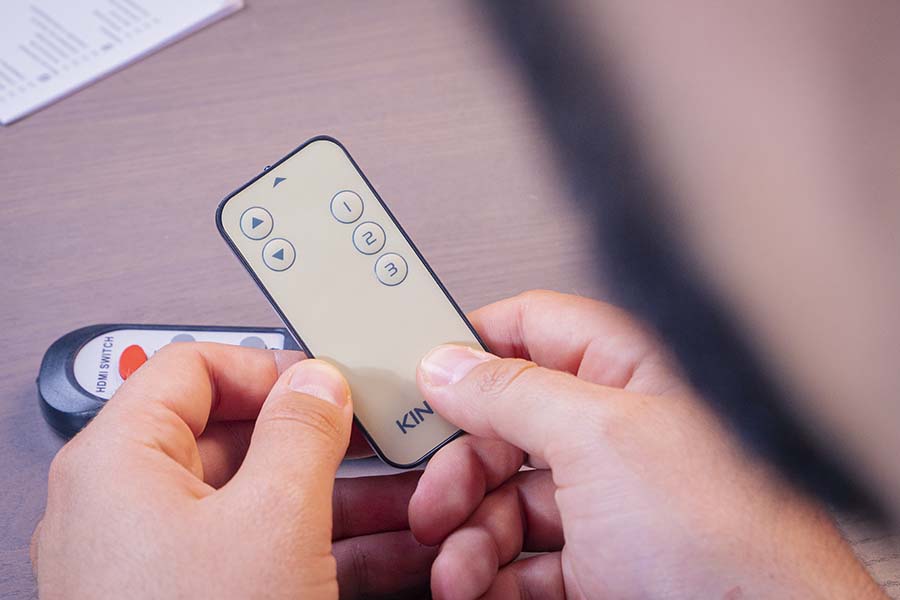 Best mid-range
This switch offers a broad compatibility and a remote control, making it easy to use from your sofa.
The Kinivo 350BN is a 3-input output solution via HDMI 2.0 ports (use of matching cables recommended), controllable via a dedicated remote. It is compatible with resolutions up to 4K 60 fps and supports HDR, Dolby Vision and 3D. As a bonus, it features automatic switching between sources when they are switched on. During our tests, the unit proved to be quite practical to use, even if it is necessary to provide a power outlet to power the box. The box is quite well put together, but feels too light in the hand, to the detriment of the quality feel.
Budget alternative
This HDMI switch has a more premium feel than its price suggests. It is also 4K compatible and has a remote control.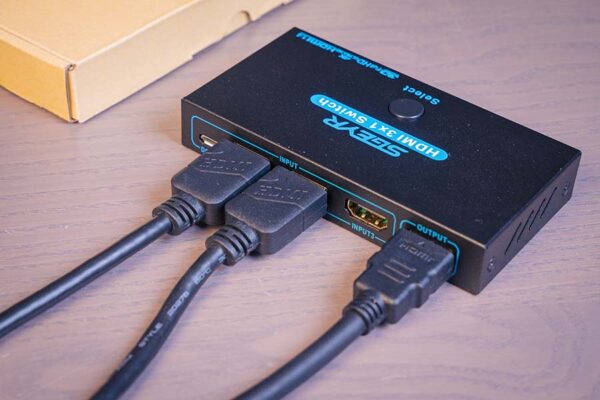 The Sgeyr HDMI switch offers a 3 input system, compatible with 4K at 30 fps and 3D. It features an automatic switching and an infrared remote control that allows you to control it manually from a distance. We found this to be more suitable for a regular use than its direct competitor. However, it is less versatile as it only works in one direction. In hand, the whole thing feels well put together and the metal shell is convincing, unlike the too basic remote control. The compactness of this switch made it particularly discreet on the TV cabinet in our test room. The indication of the source used was also perfectly visible.
Our selection
Why trust us ?
Selectos compares and tests hundreds of products to help you buy better. We sometimes receive a commission when you buy through our links, which helps fund our work. Learn more
How do we test?
After unpacking the various products and analysing their assembly quality, we moved on to discovering their capabilities. So the first step was to check the available connectivity and the advertised features.
Once the initial observations had been made, it was time for a real-life test, with a home console and a computer connected to the various switches. During this test, we put the various integrated functions to the test.
How to choose your HDMI switch?
An HDMI switch gives the impression of being a simple accessory, with different models being fully interchangeable.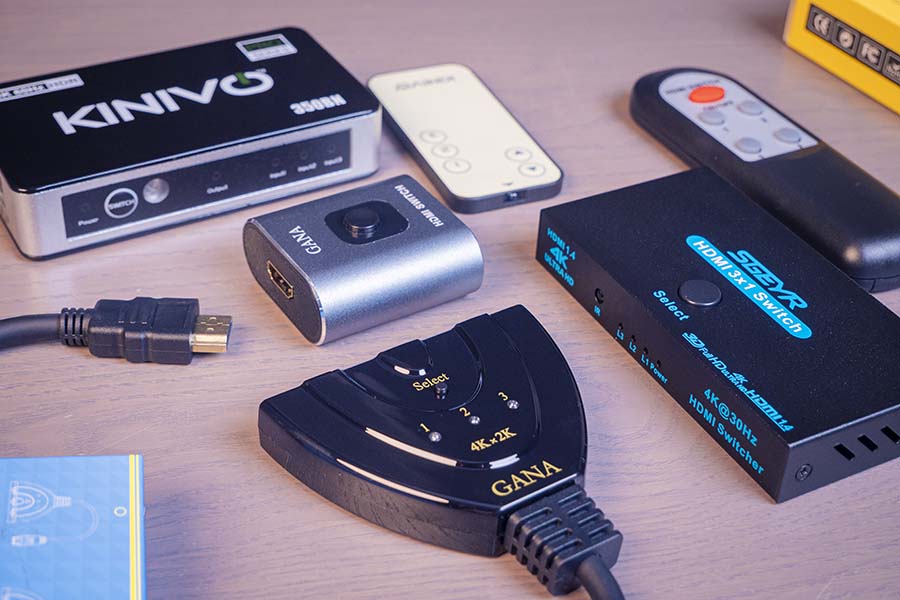 Nevertheless, you should analyse some essential criteria to determine whether the model you have chosen meets your needs.
Connectivity: an HDMI switch relies, as you might expect, on ports of this type. However, it is important to check the number of ports available and the possibilities they offer, such as working in two directions (input and output) or being compatible with the automatic switch.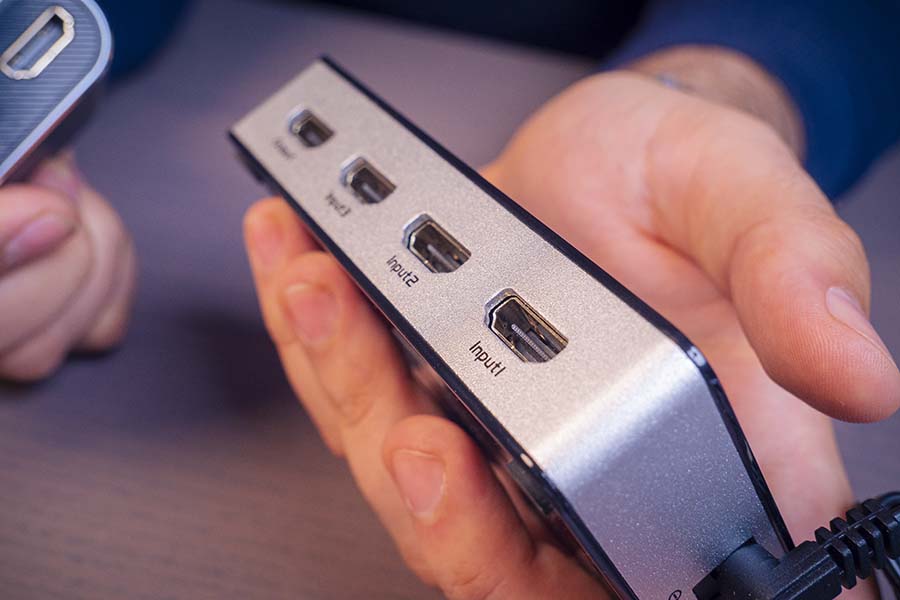 Supported resolutions: depending on the devices you use, it is wise to look at the resolutions and refresh rates supported by your switch. Most models are compatible with FHD and more and more accept 4K 30 Hz. If you want a higher performance, you will need to increase your budget.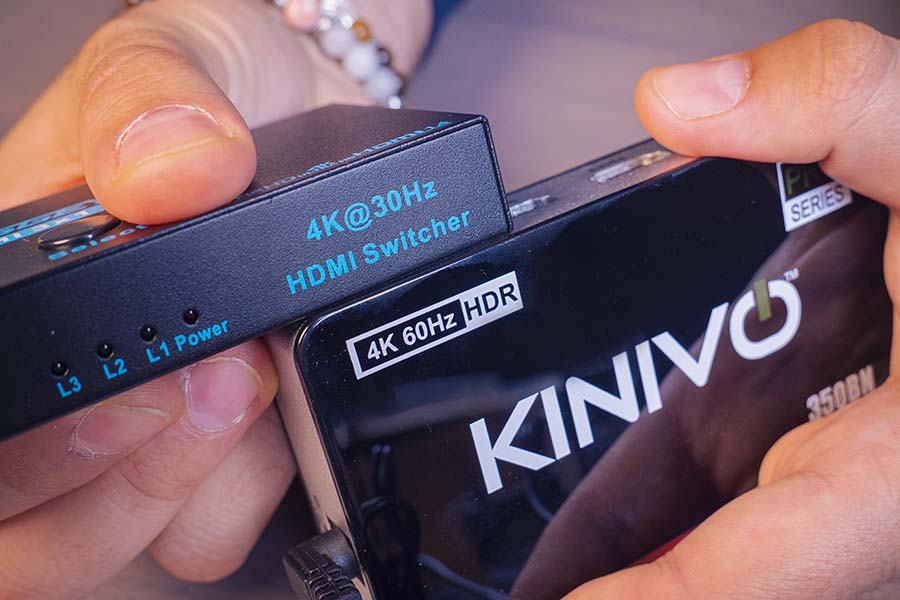 Additional options: as with any accessory, you should look at the additional functions to find the switch that suits you best. For example, some models have a remote control or a compatibility with a voice assistant.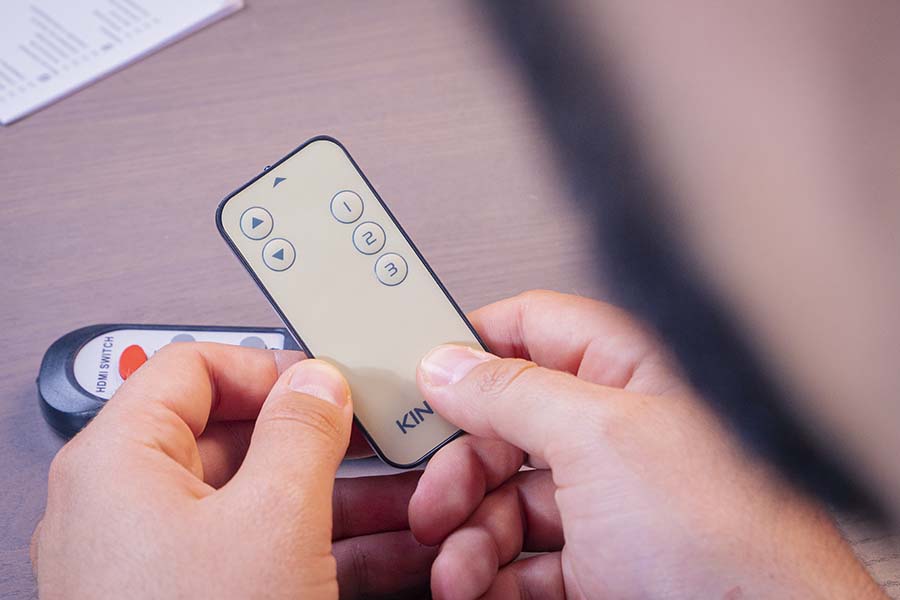 Honorable mentions
GANA Switch HDMI 4K (£9.99 upon publication): simplicity incarnate. This switcher does most of what you would expect from a connector of this type. It links three sources to a single display and is compatible with 4K 30i/s and 3D. It works in plug & play mode. Switching from one source to another is done thank button on the top of the unit. In our test, it was sufficient for an occasional use: the lack of a remote control is annoying in everyday life.
Translated by Selectos