Updated on 27 September 2022
After 9 hours of analysing and comparing 27 popular bath towels and our tests of 7, we have determined that
Utopia Luxury
currently offer the best value for money.
Our choice, Best high-end
This towel is practical, very soft and dries effectively. With its unusual size, it is ideal for even the bulkiest people.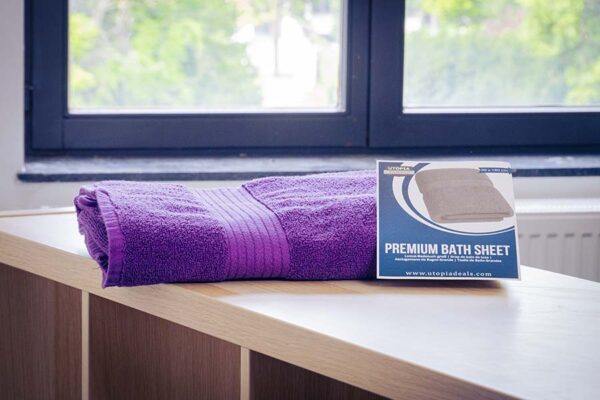 This 100% cotton bath towel, weighing in at around 560 g/m², proved to be effective and very soft to use during our tests. We noticed that it lost a lot of fabric in the dryer during the first few washes, but it didn't leave any lint on the skin when we dried it. We recommend it especially in winter, when the bath is a bit colder because its large size (90 x 180 cm) makes it very pleasant to wrap yourself in it completely. In this way, it keeps the warmth of the bath or shower a little better.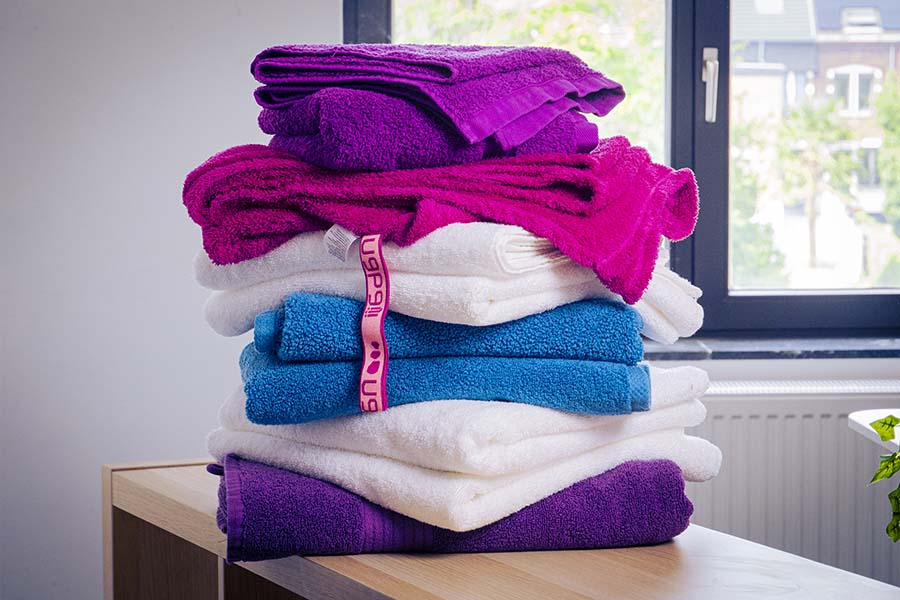 When choosing a towel, material and grammage are crucial.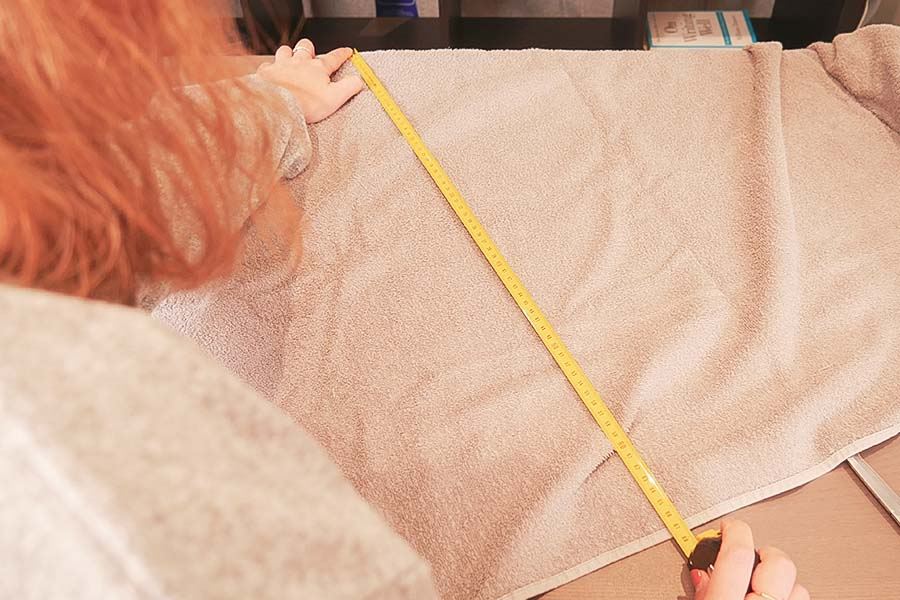 A 50 x 100 cm towel is useful for the face, while a 100 x 150 cm one is ideal for the body.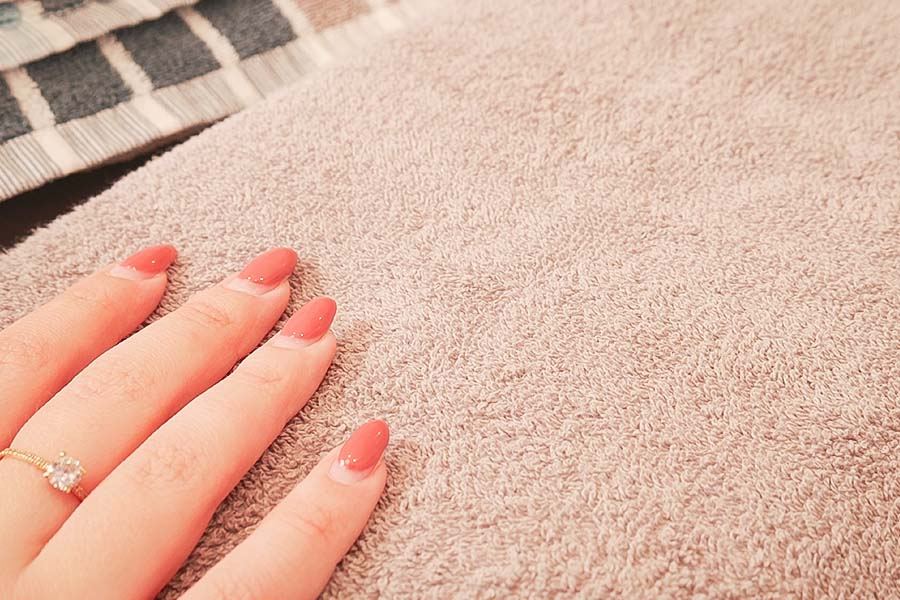 Cotton is the most common material, appreciated for its softness and good absorbency.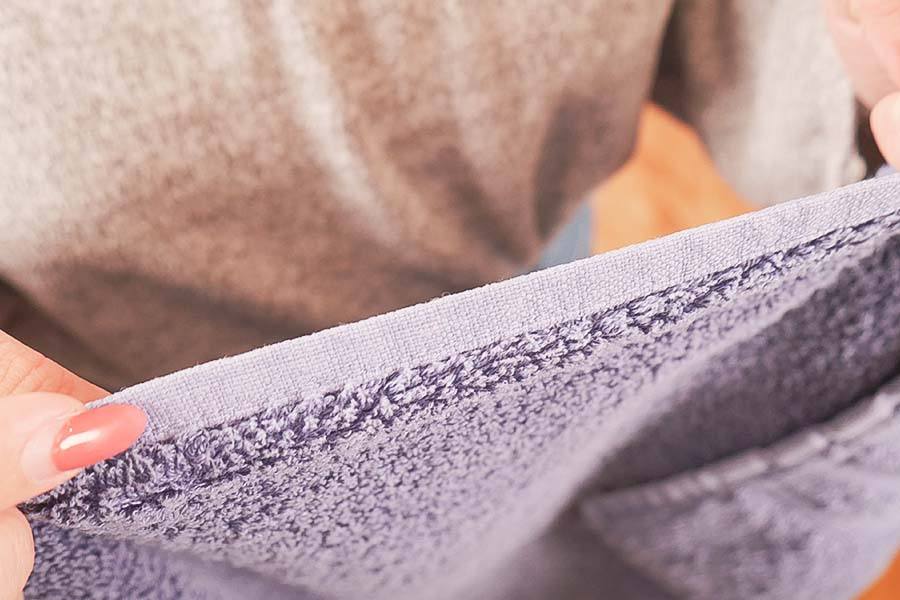 A 450 g-m² model offers a fluffy feel and better absorption.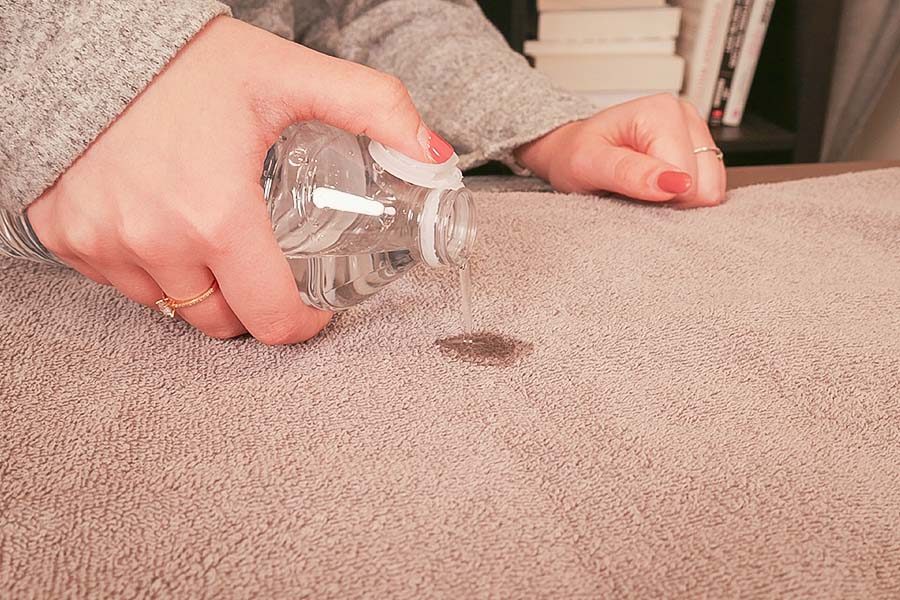 Thicker towels absorb moisture better.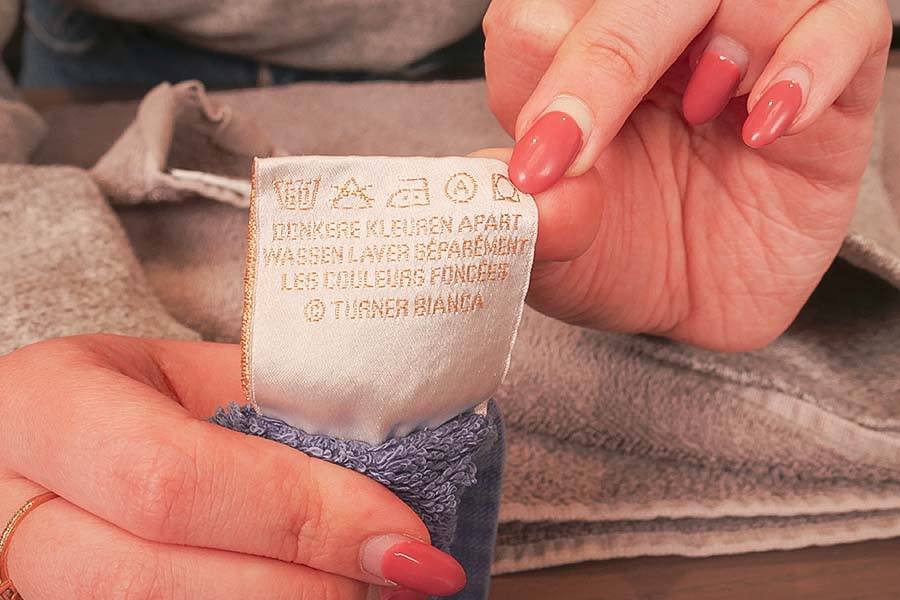 For everyday use, choose a towel that can be machine washed and dried.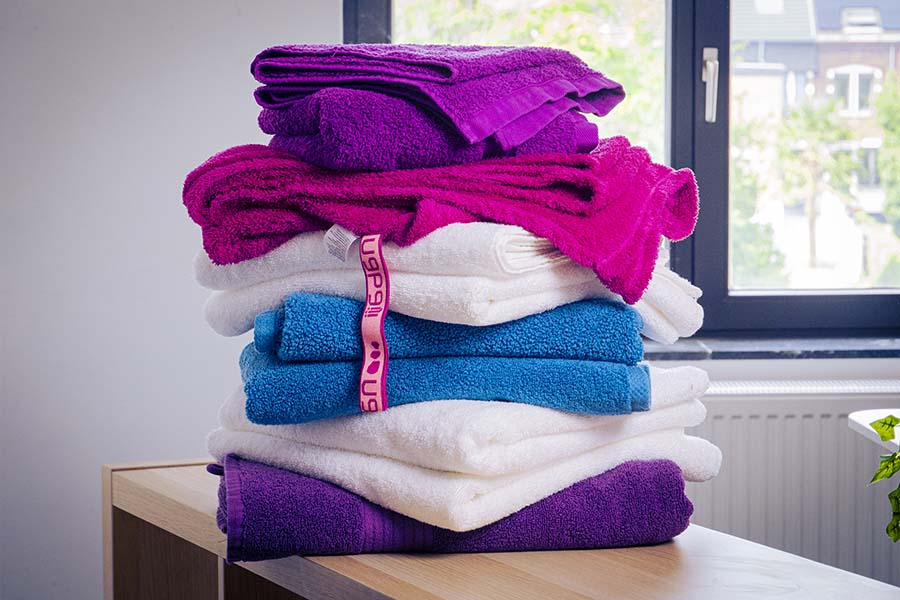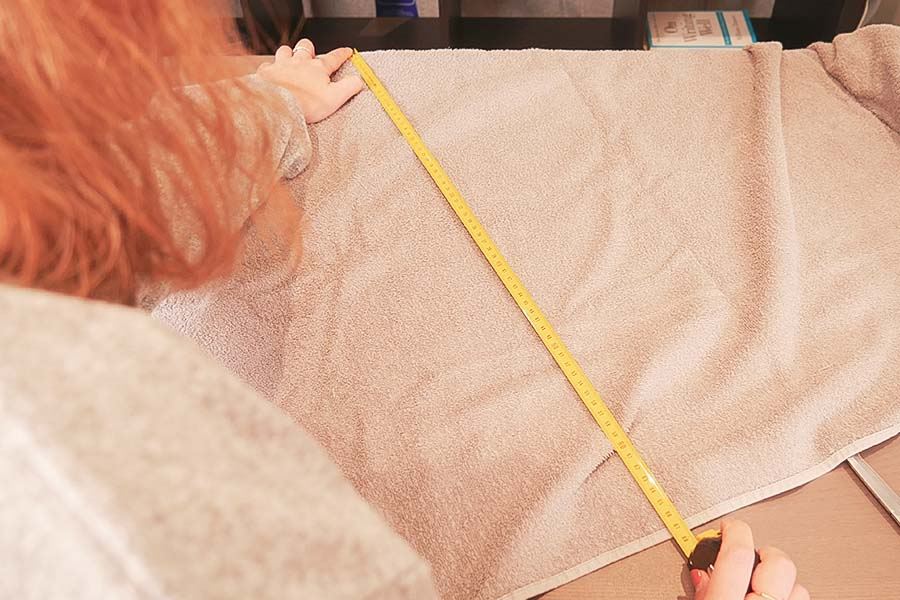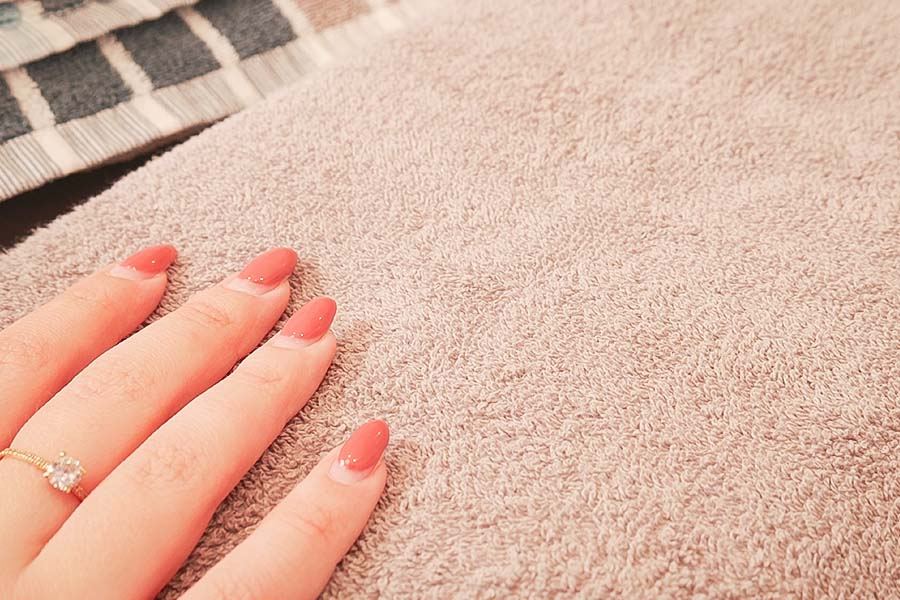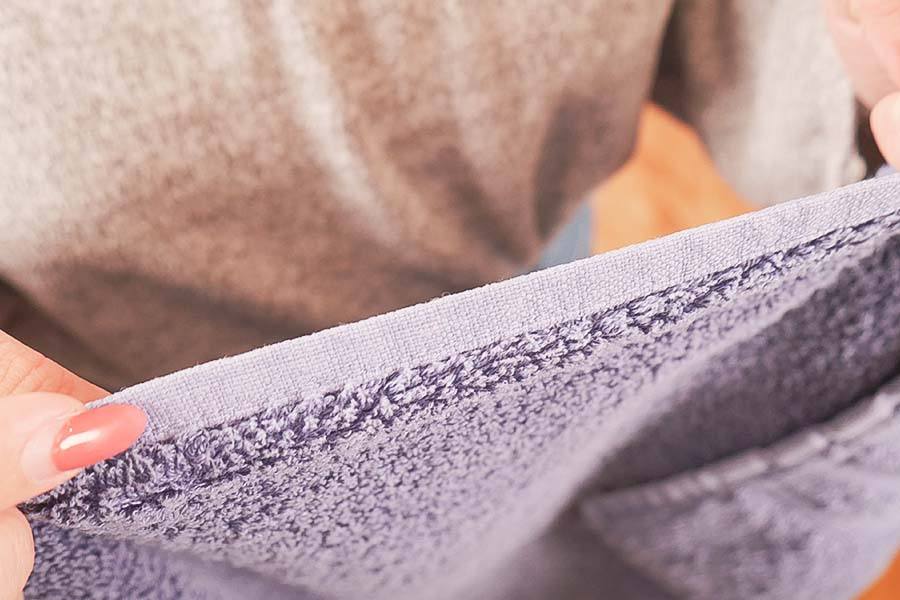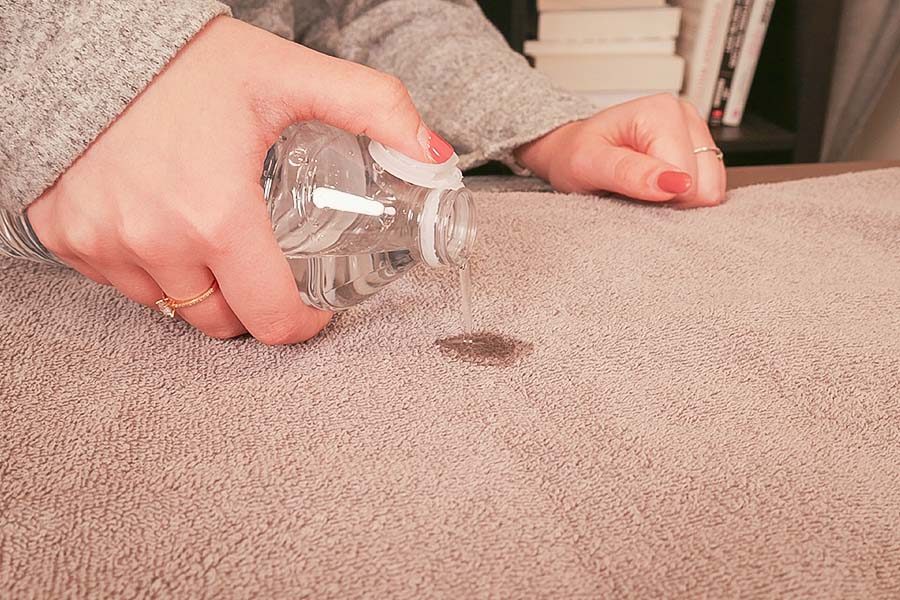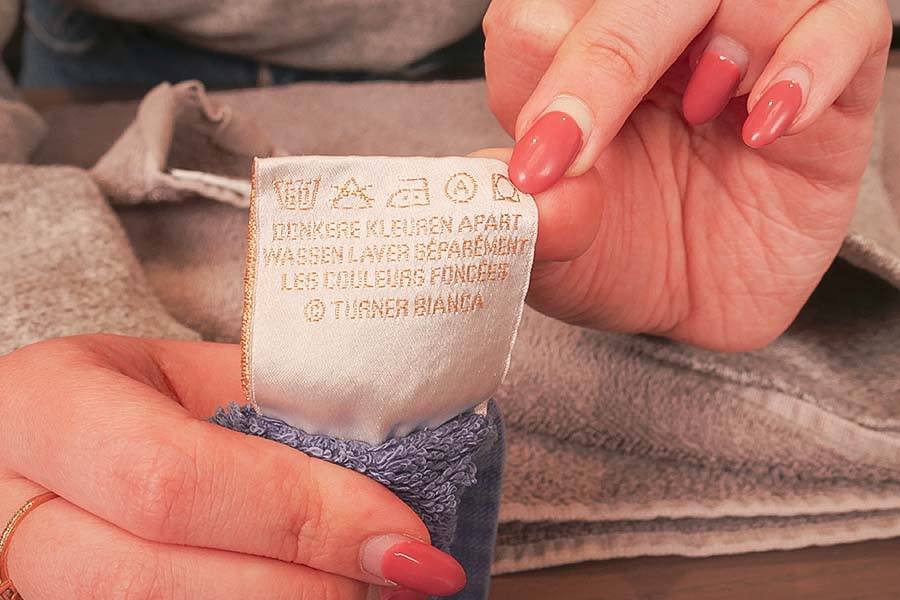 Best budget
These bath towels are excellent value for money: in addition to being easy-care and efficient, they offer a very satisfactory weight of 460 g/m².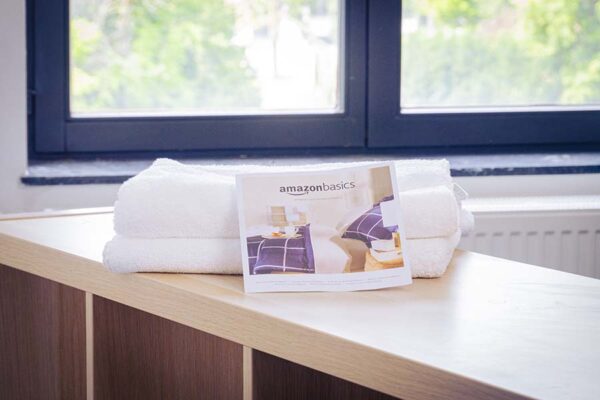 The AmazonBasics brand stands out mainly for its excellent price/quality ratio. Indeed, its 70 x 140 cm bath towels are 100% cotton in design. They are not the heaviest of our selection, but their 460 g/m² allow them to offer more volume than our best mid-range option. After washing at 60°C and machine drying, we found them soft enough, but they're not the fluffiest and get wet quickly.
Best mid-range
Its honeycomb structure sets it apart from the competition. This structure not only allows it to be less bulky but also to have a high degree of absorbency.
This 70 x 140 cm towel has a lot going for it. It has a low weight of 300 g/m², but this is because it is made of 100% honeycomb cotton, which is known to be less bulky. Of course, this material means it is very easy to care for: the towel can be machine washed at 40°C (bleach and chlorine are not allowed), as well as tumble dried at a reduced temperature. In addition, it is Oeko-Tex Standard 100 certified, which means that it is free of harmful substances, and ideal for sensitive skin.
High-end alternative
It is the towel with more versions and sizes available, allowing you to adapt it to your bathroom decor or have it for guests.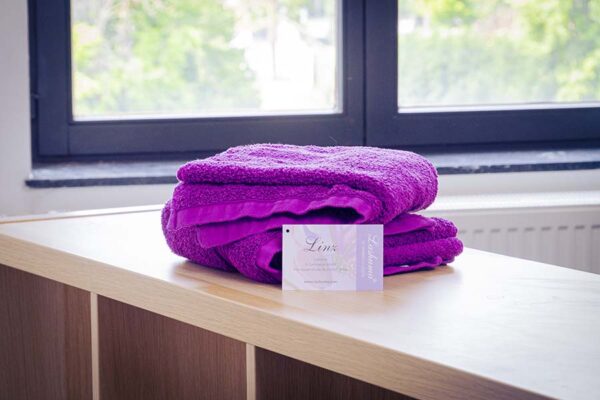 The Linz series comes in over 30 colours and eight different sizes (30×30, 30×50, 50×100, 70×140, 70×200, 100×200 and 100×150), making it possible to create sets with a different colour for each member of your household or even for your guests. In our tests, we found that these towels were not the softest, especially when coming out of the dryer, but they were still pleasant to use. The 100% cotton towels are also Oeko-Tex Standard 100 certified, ideal for sensitive skin. With a weight of 500 g/m², they proved to be the most absorbent in our tests, as long as we chose the right size for the situation.
Our selection
200+ Comparisons

2000+ Products Tested

100% Impartial
Why trust us ?
Selectos compares and tests hundreds of products to help you buy better. We sometimes receive a commission when you buy through our links, which helps fund our work. Learn more
How did we test?
To test the bath towels, we first washed them at 60°C and then put them in the tumble dryer. This allowed us to see if they retained their softness after passing through the machines.
Afterwards, we used each of the towels 2-3 times a day to evaluate their drying capacity and softness in use. Finally, we did a little specific absorption test by putting the same amount of water in each bath towel to see how well they absorbed the liquid and how quickly it spread through the towels.
How to choose a bath towel?
While the question of choosing a towel may seem trivial (after all, aren't they all the same?), the reality is that not all towels are created equal in terms of quality: so how can you be sure that the model you have chosen will provide comfort and warmth?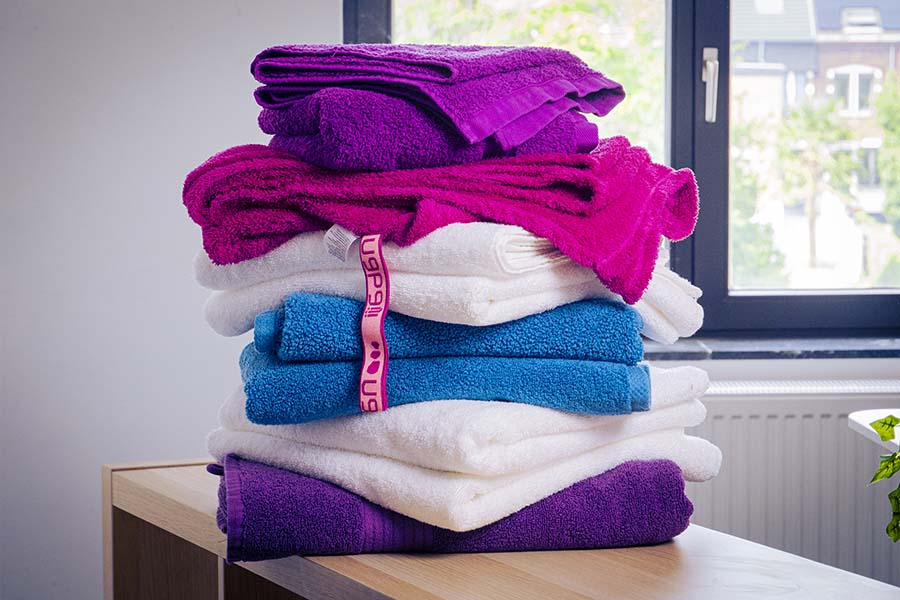 To help you make an intelligent choice from the multitude of towels on the market, we have listed a few features to consider:
The size: this is an essential criterion, as the size of your towel necessarily defines how you will use it. For example, a 50 x 100 cm towel is best suited for the face and hair, while a 30 x 30 cm towel is generally very effective for the hands. Bath towels are bigger, estimated at 100 x 150 or 70 x 140 cm.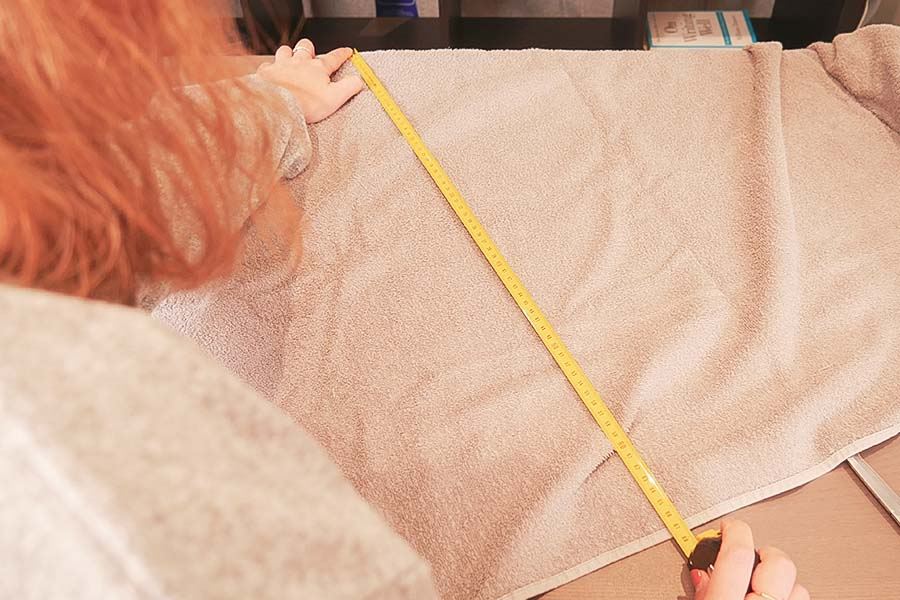 The material: cotton is the most common material as it offers both softness and absorbency. Some towels combine it with bamboo, which is popular for its comfort. Honeycomb towels are more compact than traditional terry towels, but are just as absorbent and quick-drying.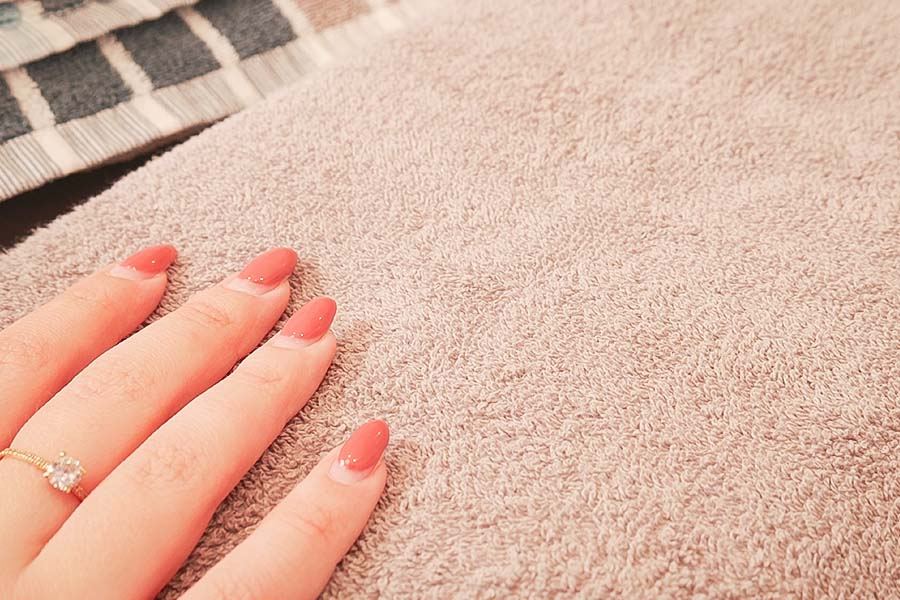 The grammage: this is the weight per square metre (g/m2). The heavier the towel, the better its water absorption capacity. For those who like to cover themselves with a towel after taking a shower, always opt for a model with a minimum of 450 g/m2.
Maintenance: Ease of maintenance is not something to take lightly, as you will be using your purchase on a daily basis. So look for models that can be machine washed and tumble dried.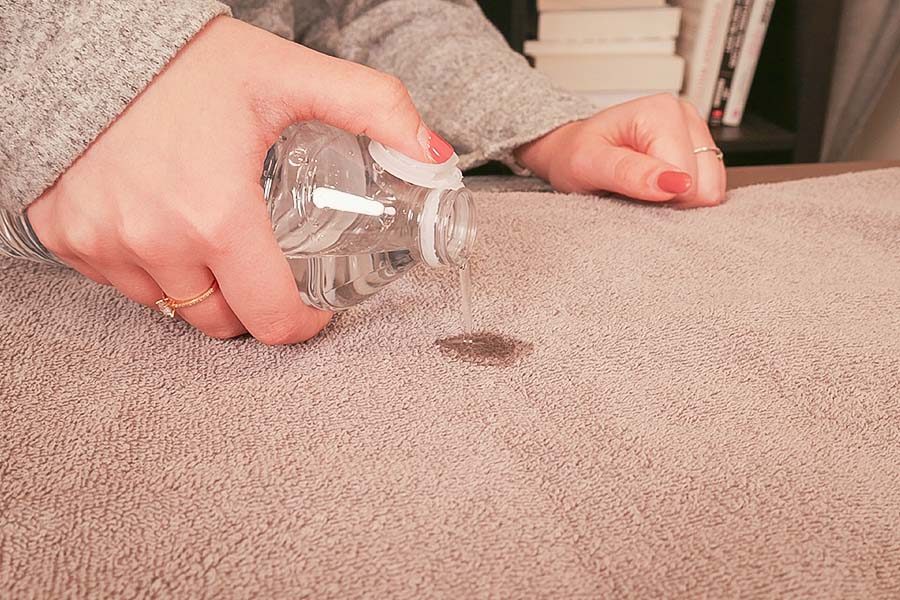 Other recommended bath towels
Clevamama Baby Bath (£22.79 upon publication): for babies. This 98 x 98 cm towel is designed for babies. It has a high-performance cape design that allows parents to have their hands free to take their children out of the bath, as well as to care for them. Although it has won the Mother & Baby Gold prize (awarded by the British magazine of the same name), we regret that it is not certified hypoallergenic.
Amazon Basics (£13.19 upon publication): the softest but least effective. In our tests, we found that this 70 x 140 towel was the softest of all we tested. On the other hand, it was also the least effective, as it absorbed the most water and dried the least. However, its high grammage (almost 780 g/m²) and 100% cotton texture promised much more.
Other towels tested
Blumtal x2 (£22.99 upon publication): nothing to report. These 70 x 140 cm towels dry well and are quite soft. However, with a weight of 500 g/m², one might have expected more. But in reality, they do just the bare minimum of what is necessary. So we preferred to focus on those models that were either especially soft or really effective. 
Translated by Ramsés El Hajje